Just yesterday, my colleague was locked outside her house because her boyfriend was stuck in the middle of a PUBG (PLAYERUNKNOWN'S BATTLEGROUNDS) game.
As some background for the unacquainted, PUBG is a multiplayer online video game reminiscent of cult movie Battle Royale.
In the game, players scavenge the island (the 'battleground') for weapons to kill others and avoid getting killed themselves, and the last one standing is the winner.
And hiding isn't an option either, as the safe area decreases over time.
"I can't possibly ask him to just leave the game since he's playing with friends."
"As much as I'd hope that he ration his timing properly, there wasn't a reason to get angry since he told me it'd be the last game…so I understand lah," she sighs, with a hint of resignation in her voice.
Her story isn't an isolated one – I've had friends (both guys and girls) complain about how their partners were paying more attention to their games as compared to them.
But while being a gamer (even a casual one) makes you understand your partner's inability to tear themselves away from the screen when they're in the midst of defeating a boss, the situation is more touchy when one party doesn't game at all.
Not all hope's lost though, because there are ways that gamers can make their non-gamer partners love, or at least tolerate their gaming ways.
I talked to some gamers and found out how they did it, so perhaps you'll be able to get some tips from their tried-and-tested methods too!
1. Make Them Feel FOMO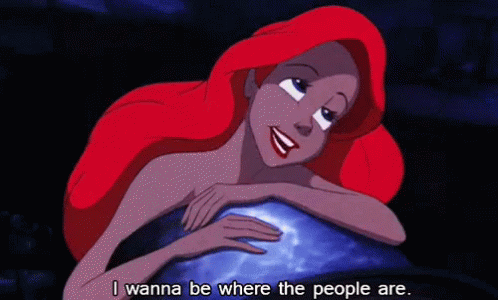 No one likes being left out.
Especially when your partner's the one who's having fun doing something you're not involved in.
Thus, invoking FOMO, or the 'fear of missing out', is one of the ways that you can succeed in getting a non-gamer to participate in your gaming sessions.
While yelling out stuff like "THIS IS SO FUN!" is fake and at best, contrived, mentioning how your colleagues and your various social cliques are also on the game would make them at least want to find out why the game is so popular.
Then, you can just sit back and watch them slowly get as addicted as you are.
2. Inspire Their Competitive Spirit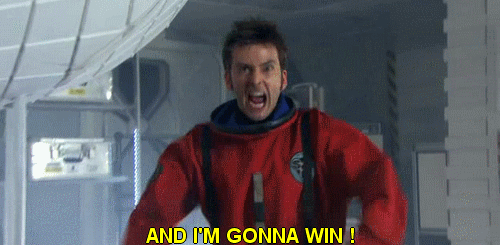 (A point to note before you use this hack: it only works if your partner is the competitive sort. If not, move on to point 3.)
If your partner has too much pride to admit that they're feeling left out, why not try to rile up their competitive spirit instead?
No one likes to feel like they suck at something, so boasting about your high score might just be what makes them jump up and play.
Of course, one might argue that it's pretty childish, but my friend revealed that she successfully converted her boyfriend after she said, "I bet you don't like the game because you suck at it."
Hook, line, and sinker.
3. Convince Them That It's A Good 'Team Bonding' Activity
If your partner is the more nurturing, 'live and let live' type, convincing them that games can serve as a 'bonding' activity is the way to go.
Of course, this only works if the games are of the co-op nature, so don't expect them to feel any form of bond if you're just going to let them sit and watch you kill zombies and conquer bases.
Even if you don't own 2 controllers, there are ways to get around it – just pay a visit to a LAN shop, or gaming cafe!
Once you've successfully gotten them to love gaming, it's only a matter of time that they'll find games to play even when you're not around.
4. Reel Them In With Pretty Characters/Graphics
Yes, aesthetics do matter when it comes to games.
How else do you think a DotA 2 courier could've fetched a whopping US$38,000 back in 2013?
Even for gamers, purchasing 'skins' is something used to distinguish their character from the ones other players use.
You can start off by asking your aesthetic-sensitive, non-gamer partner to help you decide on a skin to purchase, all while sneakily leading them through the library of other ones.
Soon enough, they'll find one that they're fond of, and that's your cue to get them to try out a round with their personalised character.
Combined with the beautiful graphics that most games come with these days, they might just get into the game for such superficial reasons.
5. Boost Their Ego By Saying They're A 'Rare Breed' Of Partners
The last one is especially useful for those who crave praise.
One gamer revealed that he convinced his long-time suffering non-gamer girlfriend to actually love gaming after he told her that she was "one level higher than the girlfriends of his friends" because she didn't nag at him to stop playing his games.
"I told her that she was a rare breed of girlfriend. Today, she plays DotA 2 with me during her free time – double win!"
You've Succeeded! What's Next?
Not everyone has the gear necessary to take on the dungeons and dragons (pun not intended) in games, and while you could probably get by without gaming keyboards and mice, there's no doubt that they look cooler than the average set up.
And they don't need to be expensive, either.
For example, Logitech G has come up with a very attractive bundle for the gamer who doesn't want to throw his/her bank account at gaming gear yet.
For the upcoming 11/11 sale, they've bundled their Prodigy series – a G102 Gaming Mouse, G213 Gaming Keyboard, and G233 Gaming Headset – for a very affordable $149, down from its usual price of $267.
And we've got the breakdown of their deets:
G102 Gaming Mouse (worth $49)
Comfortable, durable, and lightweight, the mouse also delivers in precision and speed. The mouse can also be tweaked to suit your tastes, as you choose from a palette of up to 16.8 million colours and different brightness levels. You're also able to configure any of the 6 buttons to simplify in-game actions, and switch between four sensitivity settings, from a pixel-precise 200 DPI to a lightning-fast 6000 DPI.
G213 Gaming Keyboard (worth $99)
A full-sized keyboard for both gaming and productivity at work, the slim G213 is also spill-resistant, so don't worry if you accidentally topple your cup of coffee during an intense gaming session! Just like the mouse, you'll also be able to personalise five individual lighting zones from a spectrum of up to 16.8 million colours. The anti-ghosting gaming matrix is also tuned for optimal gaming performance, keeping you in control when you press multiple gaming keys simultaneously.
G233 Gaming Headset (worth $99)
To completely immerse yourself into the game, you're going to need something better than just the speakers your computer comes with. The G233 is sturdy yet lightweight, and for a more personalised fit, the earcups also swivel up to 90 degrees. For gaming sessions that never seem to end, the headset also comes with easily washable performance-sport cloth for a soft, comfortable fit even after long hours of use.
At just $144 for the 3, the bundle is a steal! Check it out here.
Regardless Of Whether You're A Gamer Or Not…
The best part of the deal?
It's on till the end of the year, so you'll have to chance to use some of the techniques we shared before making the decision to buy the items!
11/11 is here, so brace yourself for the massive discounts and snatch up this deal!
This article was written in collaboration with Logitech G and Ultimate Ears.