Digital Nasional Berhad (DNB) is on target to achieve 80% 5G coverage of populated areas (COPA) by the end of 2024, the special-purpose vehicle company stated earlier this year.
In accordance with that expectation, the Malaysian Digital Economy Corporation (MDEC) announced on February 27 that it has entered a Memorandum of Understanding with Groupe Speciale Mobile Association (GSMA) to spur the development of 5G applications.
Did you know: An MoU broadly outlines an agreement reached by two or more parties. It's a document that communicates the mutually accepted expectations of all of the parties involved in a negotiation. It's not legally binding, but an MoU typically signals that a binding contract is imminent.

Investopedia
GSMA is an industry organisation based in London, England, that represents the interests of mobile network operators worldwide.
According to its website, GSMA aims to unify the mobile ecosystem to discover, develop, and deliver innovation foundational to positive business environments and societal change.
With GSMA's extensive network and experience, this collaboration is expected to accelerate Malaysia's digital economy growth.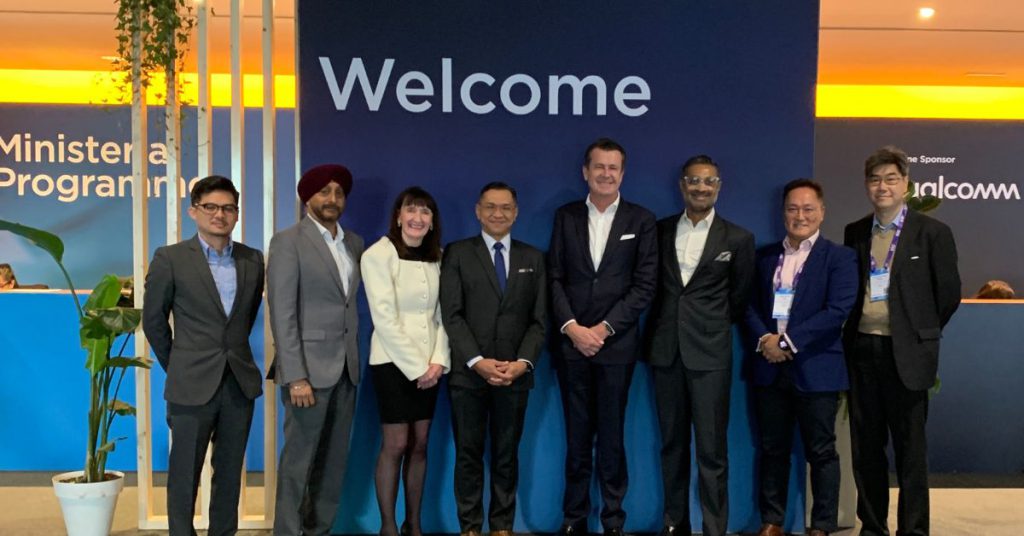 "The use cases based on 5G technology have an immense potential to drive significant economic growth, improve social outcomes, and help Malaysia achieve its sustainable development goals, aligned to the Malaysia MADANI vision," said YB Fahmi Fadzil, the Minister of Communications and Digital in a press statement.
The usability of 5G technology
The main objective of this collaboration is to spur the development of 5G applications and use cases.
Amongst the sectors that will benefit from the use cases include smart cities, Industry 4.0, education, healthtech, environmental monitoring, and social inclusivity, the press release stated.
Compared to 4G, 5G wireless technology is supposed to be more reliable and can deliver higher multi-Gbps (Gigabytes per second) peak data speeds. It also boasts ultra-low latency, a massive network capacity, increased availability, and a more uniform user experience to more users.
As an example, healthcare organisations can use 5G to improve patient monitoring, remote diagnostics, and even robot-assisted surgery.
5G can also improve remote education, providing students with a higher-speed and higher-capacity network to reliably connect to.
This tech can help with social equity and inclusion too as it can benefit rural communities.
GSMA will be committed to highlighting Malaysian case studies and contributions in GSMA Intelligence reports including the APAC Mobile Economy Report and Digital Societies report.
5G tech is also expected to boost Malaysia's regional competitiveness as well as the country's GDP.
The state of 5G coverage today
As of January 2023, DNB had been able to achieve 50% COPA. It achieved more than 90% COPA across the Klang Valley area (Kuala Lumpur, Putrajaya, and Selangor). It had also hit around 50% COPA in Johor, Melaka, and Negeri Sembilan.
However, rather than just rolling it out, it's important to also focus on the functionality and adoption of this technology. This is what MDEC and GSMA's MoU aims to address.
On top of that, the two parties will work together to drive interest in digital investments. They will also seek to enhance and drive Environmental, Social and Governance (ESG) programmes toward promoting inclusivity and sustainability of the digital economy in Malaysia.
"GSMA is and will be an important partner for us as we seek to accelerate the growth of our digital economy," said Ts. Mahadhir Aziz, CEO of MDEC.
"With their established credentials as one of the foremost authorities in mobile and digital technology and MDEC's deep expertise in the digital ecosystem of ASEAN, the leverage and opportunities to be created under this MoU will be of significant value."
Featured Image Credit: MDEC CEO Ts. Mahadhir Aziz (Left) and GSMA Head of APAC Julian Gorman