[This is a sponsored article with Dell.]
In August 2022, the Gillette Stadium in the US created an interactive sports viewing experience for American football fans.
From the moment fans entered the stadium, they could use their mobile devices to be guided to open parking spots, and their seats. Concessions could be ordered from their phones, so they didn't have to miss any moments of the game, which was made interactive, too.
Rapid analytics also helped concession stands run more efficiently with real-time alerts that flagged low inventory for restocking. Meanwhile, a real-time view of security throughout the stadium kept guests and employees safe.
This is an example of edge computing's possibilities.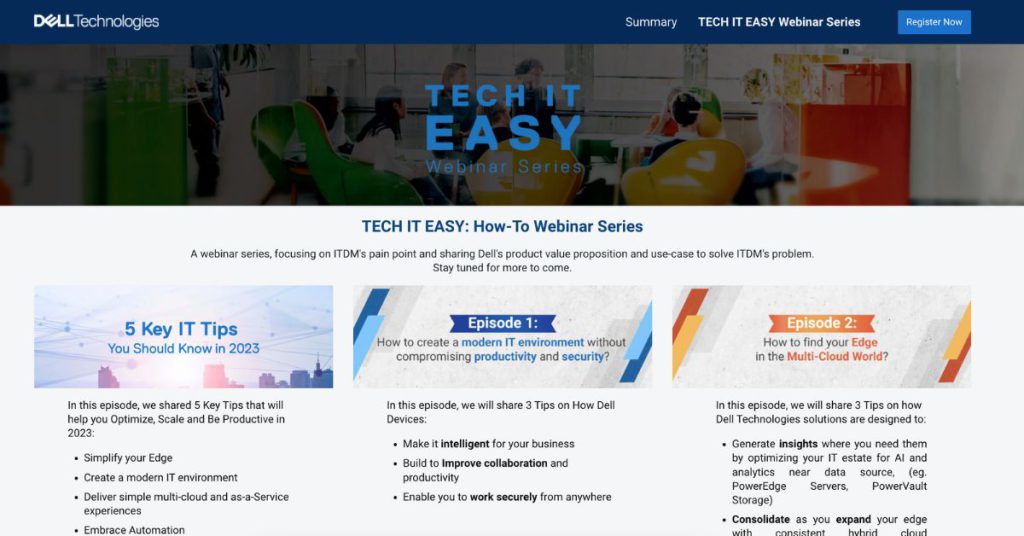 Powered by Dell Technologies' (Dell) infrastructure, the above scenario is one that the Tech IT Easy Webinar Series aims to address in Episode 2, "How to find your edge in the multi-cloud world?"
For context, Dell rolled out a free webinar series to help decision-makers in companies understand how they can effectively implement hybrid working models. You can read about Episode 1 here.
Sign-ups are currently open for Episode 2, going live on April 12, 2023.
What even is edge computing?
You may be familiar with cloud computing, which involves storing data and running applications on remote servers, accessed via the internet.
Edge computing, however, is a system that brings data closer to where the information is generated. When coupled with 5G, artificial intelligence (AI), and the Internet of Things (IoT), edge computing can reduce latency and allow for faster, more effective performance.
Put simply, cloud computing is like renting a storage unit at a central location, while edge computing is like having your own storage unit right where you need it.
Both approaches have their advantages and can be used together to create a hybrid computing model that best suits the needs of organisations.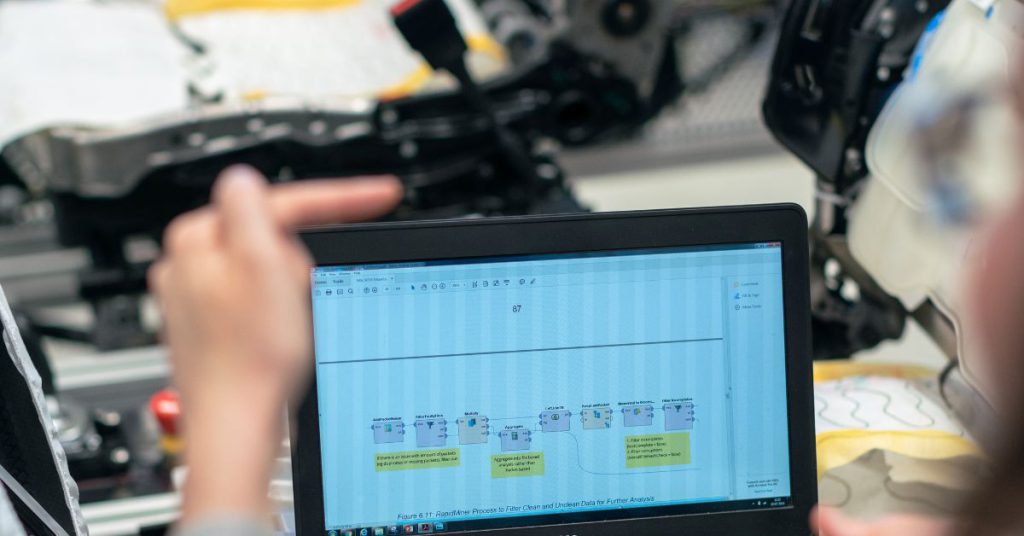 According to Dell's team, the main areas currently benefitting from edge computing in Malaysia and Singapore include retail stores, factory floors, healthcare facilities, and even fields and farms.
In manufacturing, for example, sensitive data required for operations need to be produced and stored in the same location. This way, the data can be processed in real-time, and with near-instantaneous responses to improve the application's performance.
Meanwhile, in hybrid work environments, edge computing can provide secure access to data from remote locations without the need for VPNs or other complex security protocols.
Potential challenges at the edge
As with most emerging technologies, setting up an edge infrastructure can pose its own set of challenges.
Location is one example of that, as high-temperature environments may be a risk to data centres.
Security is also a concern, and understandably so. Having the access to data while it's being created may be convenient, but may leave organisations vulnerable to breaches as well.
During the webinar, methods on how organisations can ensure end-to-end visibility and strengthen security in edge computing will be discussed.
-//-
Of course, the adoption of edge computing requires proper planning.
Companies must start by understanding the applications and data that they already have, and the capabilities that they would need in the future.
Ultimately, each company has diverse and unique requirements for edge computing to function optimally for them.
Thus, it comes down to choosing a system that can be customised to fit into a company's already existing infrastructure, which will also be explored during Episode 2 of Dell's webinar.
Sign up for the free Tech IT Easy Webinar Series Episode 2 here.
Read about other Malaysian startups here.
Featured Image Credit: Vulcan Post