As soon as Sharon Wong became pregnant with her first child, she began searching for the best baby products to ensure that her baby would have everything they needed.
However, she soon realised that finding the right products was not an easy task. In 1998, she founded motherswork in Singapore to provide an experience for mothers that would make motherhood a little easier.
No one had bothered to help first-time mothers understand and compare what we need to raise our baby. We were not digitally connected and stores were just out there to peddle baby products. They weren't interested in me or my baby.

By the time I was pregnant with my third child, I had done a lot of research, had a portfolio of brands from around the world, and I wanted to share with other moms. I call it my little black book of 'What to buy and when to buy' — everything you need to raise your baby.

– Sharon Wong, founder and CEO of motherswork
That said, Sharon's journey into motherhood sparked the idea for motherswork, a one-stop shopping experience that offers a carefully curated selection of the best baby products.
The store is designed to partner with women as they journey into motherhood and beyond and since its inception 25 years ago, motherswork has grown to become a trusted resource for mothers and parents.
Motherswork was not her first maternity business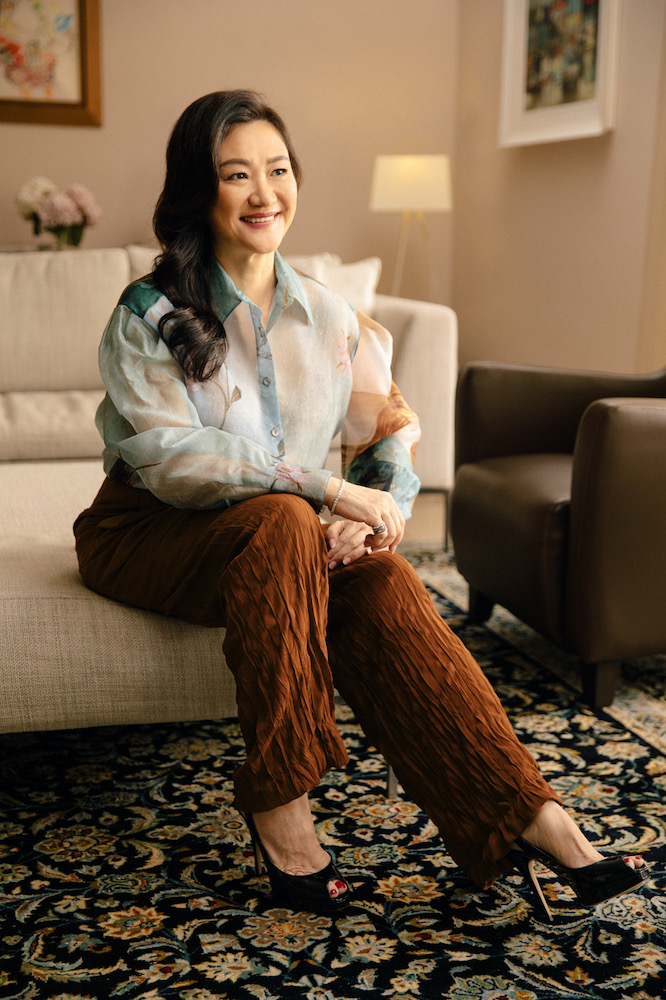 Sharon, who had a degree in Economics and a graduate diploma in Taxation Law, started her career at one of the 'big four' accounting firms before becoming the Regional Tax & Treasury Director for a US multi-national company.
Motherswork was later founded on the principle that we live in a "mom-centric world", and what started as a hobby project soon turned into a business venture.
However, motherswork was not her first venture in the maternity wear market. When she was pregnant with her first child, she could not find maternity clothes suitable for working women.
So in 1996, she opened a small store in Hong Kong — because her husband was posted there at the time — that sells fashionable maternity dresses, which she bought during her work trips to the US.
Unfortunately, the Hong Kong store closed a year after Sharon moved back to Singapore. She attributed the cause of the failed venture due to a lack of experience in running a retail store, let alone one that's located thousands of miles away.
Nonetheless, she didn't give up on the idea just yet because she knew that there's still a gap that needs to be bridged. Sharon relaunched the business in Singapore and evolved it into a premium retailer, offering an ultimate shopping experience for mothers, babies and kids.
The core of motherswork is that I truly believe society changes when people raise their babies right. Motherswork is a purpose-driven business that aims to support and empower mothers and parents in their journey of raising children.

– Sharon Wong, founder and CEO of motherswork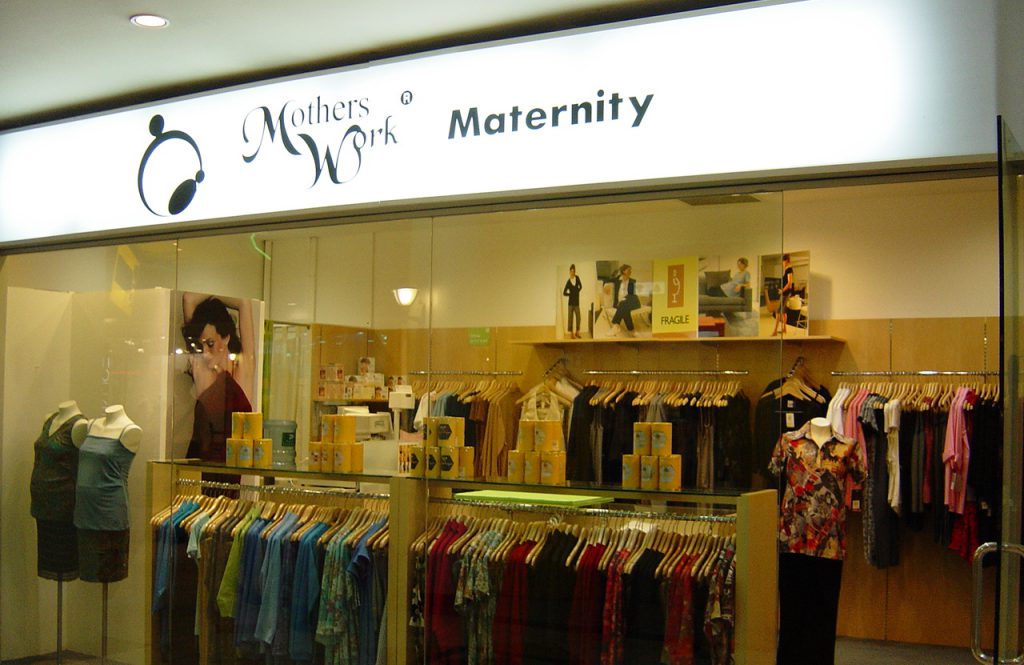 The company opened its first store at Forum The Shopping Mall and it slowly expanded to sell more than just maternity wear. Today, it sells everything from baby apparel, toys, to child car seats, representing 300 international retail and distribution brands.
With an unwavering commitment to providing an experience, not just a store with products, Sharon and her team aimed to create a community where mothers could browse and learn about the best of the best baby products, all under one roof, so they could make informed decisions about what they need to raise their baby.
Motherswork is also committed to providing a holistic experience for mothers by building a community that enables women to share their learning experiences and support each other on their motherhood journey.
Over the years, motherswork has become more purpose-driven, resting on six pillars called the CIRCLE, which includes "community, innovative products, responsible sourcing, conscious consumption, learning and development, and environmental sustainability."
These pillars are at the core of motherswork and it aims to make a positive impact on society and support mothers and parents in raising their children right.
She sticks to four key principles
As an entrepreneur, Sharon shared that she has faced numerous business challenges, but has always relied on four key principles for managing time and personnel.
The first principle is to keep evolving, which means constantly adapting and being open to change to stay ahead of the competition. The second principle is to make decisions, even if they may not be popular or easy, because indecisiveness can lead to stagnation.
The third principle is to be open-minded and receptive to constructive criticism as well as new ideas from the team, striking a balance between democracy and authoritative leadership. Lastly, the fourth principle is to automate processes and rely on processes, data and systems to make unbiased decisions based on evidence rather than intuition or bias.
By keeping these principles in mind and staying true to our purpose, we've been able to overcome challenges and continue to grow and evolve as a business.

– Sharon Wong, founder and CEO of motherswork
Even during the recent COVID-19 pandemic, the company has continued to innovate and pivot in response to changing market conditions.
Like many businesses, the pandemic posed significant challenges to motherswork, with normal business operations that had to be changed to adapt to the uncertainties and lack of clarity.
Fortunately, the company was able to quickly adapt to the changing business environment by implementing virtual services and curbside pickup, in addition to ramping up its social media presence via Instagram and Facebook Live.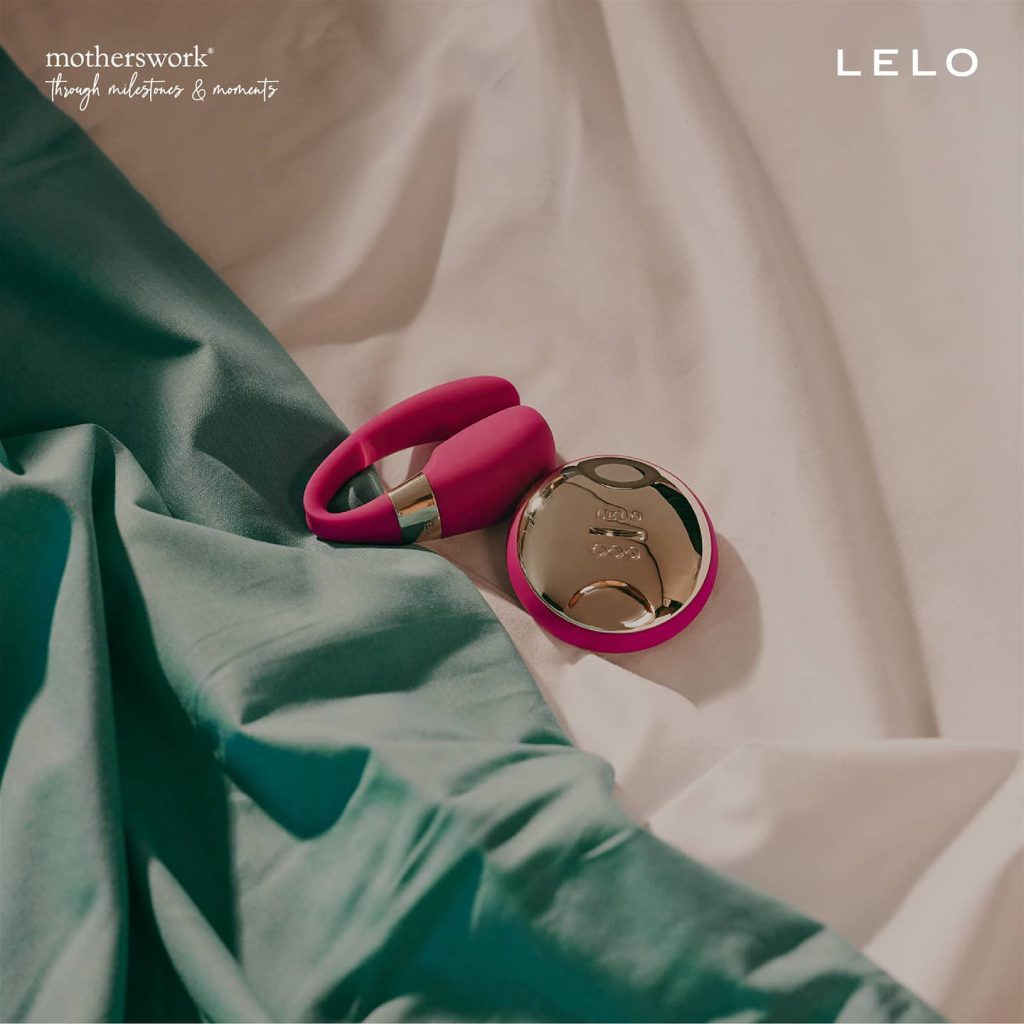 During the pandemic, motherswork also expanded into a new product category — sexual health, and wellness — which is not typically associated with a mother and baby retailer. However, Sharon believes that this expansion is a natural progression as the company is centred around mothers and their wellbeing.
Although response from the community has been mixed, motherswork takes pride in leading the conversation in this space amongst the community of mothers.
Expanding their wings into China
Beyond Singapore, motherswork has expanded into the vast and competitive retail market of China.
They were big on "imagining the possibilities", which encouraged them to step out of their comfort zone in Singapore and enter a highly competitive and fragmented retail environment in the fast-growing e-commerce economy.
It currently has two stores in Singapore coupled with presence in department stores, as well as 10 stores in China. This strategic decision to have a bigger presence in China was motivated by the significantly larger market size in the country, with around 10 million births annually compared to 38,000 in Singapore.
However, this move was not without challenges.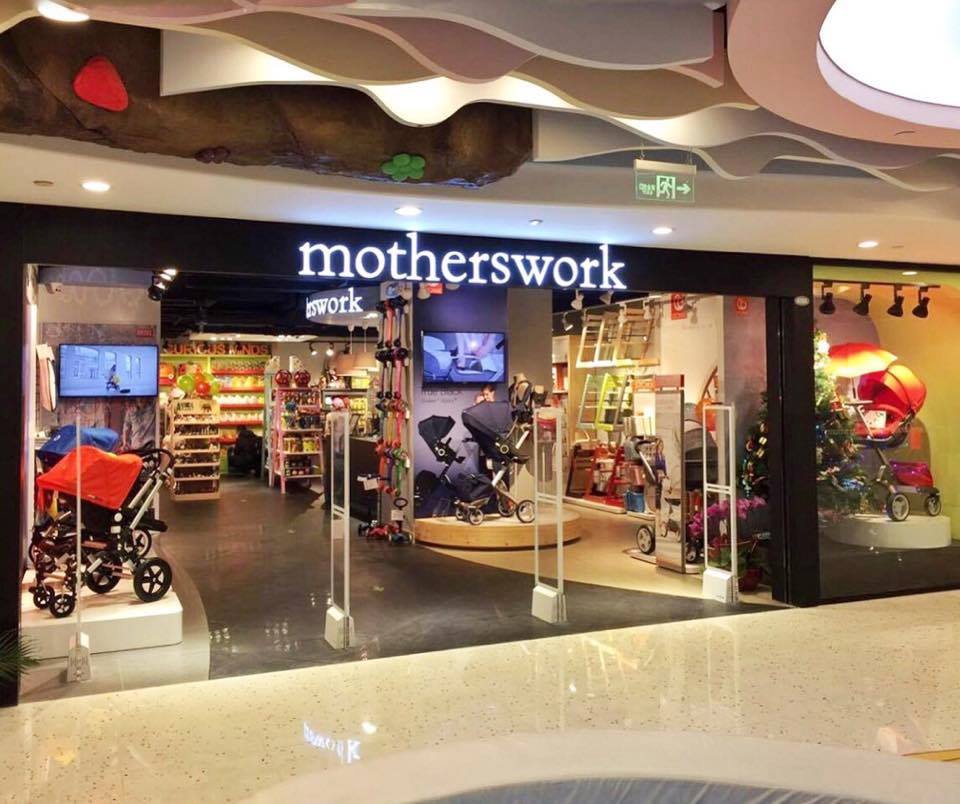 Sharon shared that expanding into China was a "steep learning curve" for motherswork. As a company with no prior experience in venturing outside of Singapore, finding a suitable location and proving themselves to the Chinese market posed significant challenges.
Despite these difficulties, they persevered and eventually received their first opportunity from a local Chinese mall.
We had to adapt and learn quickly about what works in the Chinese market. We focused on remaining relevant and navigating the ever-changing roadmap of the China retail industry. Our key principle of "run fast, evolve, adapt, and repeat" allowed us to keep up with China's fast-paced environment and stay competitive.

The opportunities that have risen from our expansion into China are immense. We have gained access to the fastest-growing e-commerce economy in the world, and are constantly exploring new avenues to expand our business and reach out to our customers. Our experience in China has taught us valuable lessons about adapting to new markets and embracing change.

– Sharon Wong, founder and CEO of motherswork
Balancing business and motherhood
According to Sharon, there have been many contributing factors to the company's growth, but one of the biggest turning points was the decision to start selling online in 2013. This move allowed motherswork to expand its reach beyond physical stores and tap into a larger audience while providing greater convenience to customers who prefer to shop online.
As a retailer, we understand that accessibility, availability, and convenience are essential in the game of territory. Therefore, we consistently strive to reinvent ourselves and adapt to the changing needs and behaviours of young mothers.

– Sharon Wong, founder and CEO of motherswork
However, for Sharon, the success of motherswork goes beyond just offering a wide range of curated products and services. She believes that building a supportive community of mothers and families has also played a crucial role in driving growth, as positive word-of-mouth recommendations and reviews contributed to their expanding customer base.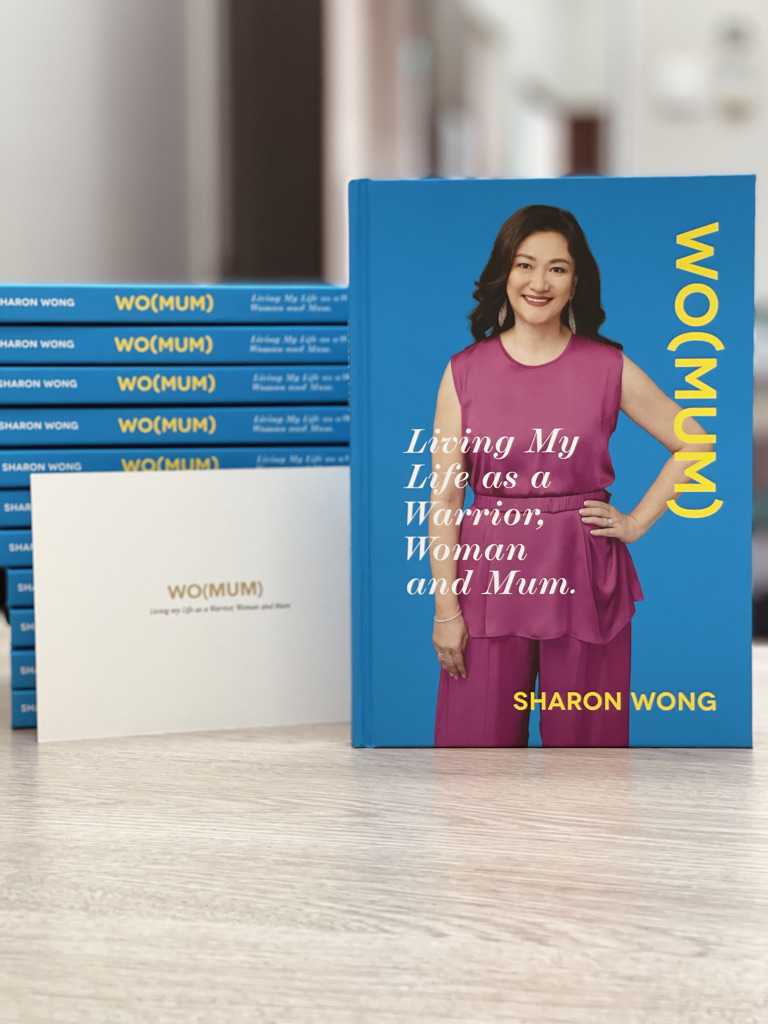 Sharon's dedication to supporting mothers and families extends beyond the retail space. In her book "Wo(mum): Living my life as a warrior, woman and mum," she shares practical advice and guidance in business, motherhood and entrepreneurship.
She wrote about her personal journey of growing up in Ipoh, her approach to juggling the demands of a high-flying career and family, and how her previous role sparked the idea for motherswork.
All the proceeds from the sales of her book in the first year were donated to the Halogen Foundation, which resonates with Sharon's goal to inspire and influence the next generation of young people to lead themselves and others well.
When asked about how she balances running a successful business with the demands of motherhood, Sharon emphasises the importance of finding a way to do both and seeing it as "the power of 'and', rather than 'either/or'."
She added that motherhood has given her purpose and helped her impact many other mothers through her business. However, she recognises that navigating both motherhood and entrepreneurship requires adaptability, resilience, energy, and constant learning.
Every child is different and as a parent, I have to adapt my parenting style accordingly. Similarly, in business, I am always learning, adapting and changing according to the landscape.

… These characteristics have helped us turn motherswork, a hobby project from Singapore, into a successful SME with a presence on the biggest retail landscape in China.

– Sharon Wong, founder and CEO of motherswork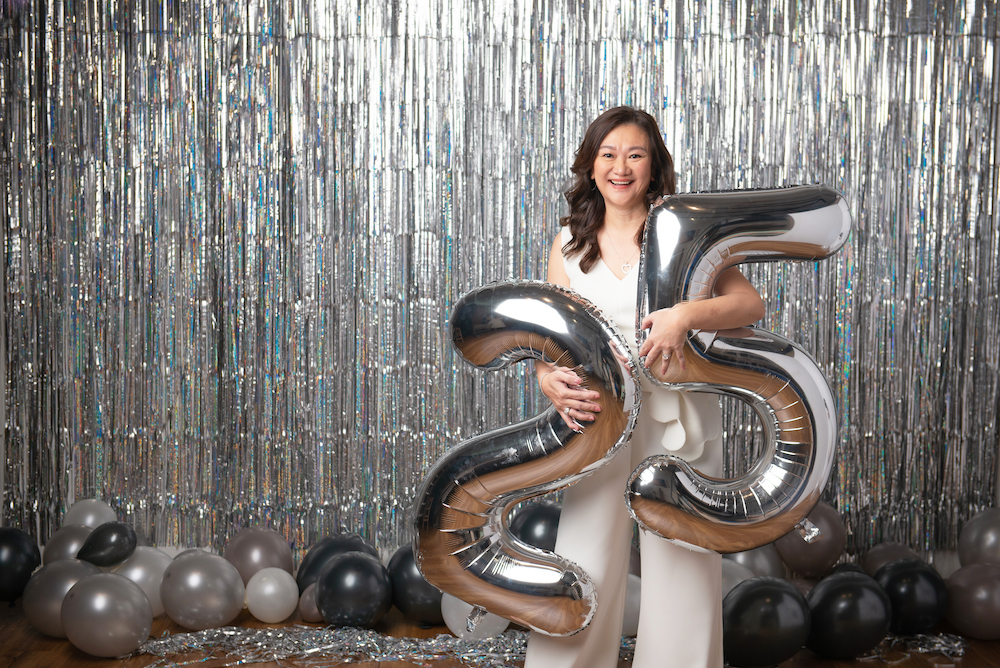 Looking to the future, motherswork has big plans to continue its mission of supporting mothers and families. Besides its ongoing anniversary sale and collaborations with local brands and talents, they are currently expanding into Vietnam and exploring new markets and opportunities to expand their reach.
Their ultimate goal is to become the go-to destination for mothers and families, offering a wide range of curated products and services that support them throughout their parenting journey. As they celebrate their 25th anniversary this year, they seek to continue to provide a supportive community for these groups, both in Singapore and beyond.
Featured Image Credit: Sharon Wong / motherswork