Google Workspace users will soon have access to Duet AI, an artificial intelligence assistant that can help them with tasks such as composing emails, creating art, and organising spreadsheets.
The tech giant will be embedding generative AI capabilities, similar to Google's Bard, into a suite of its Workspace tools, which comprise Gmail, Google Docs, Google Slides, Google Meet and Google Sheets.
These AI-enhanced Workspace tools will be accessible to select users across 180 countries, including Singapore, with plans to expand access in the near future.
Google's new AI-enhanced Workspace tools
On Gmail, Duet AI offers users the convenience of composing complete responses with just a few prompt words, taking into account the context of their existing email threads.
The company also plans to roll out these features on Gmail mobile, which will be fast-followed by the launch of contextual assistance, a feature that will allow users to create professional replies that automatically fill in names and other relevant information.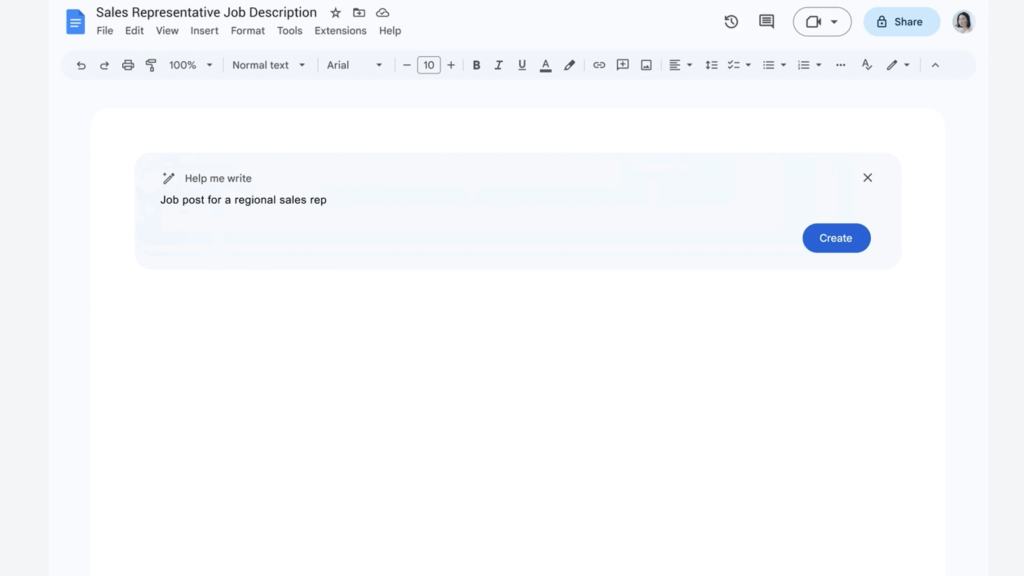 Besides helping users draft emails, Duet AI will bring a new "assisted writing experience" to Google Docs. To utilise the AI assistant, users can simply click on the "help me write" pop-up and enter their desired topic.
Duet AI will not only compose the required content but also comes with a proofread suggestion feature that can help users achieve more concise writing, avoid repetition, and adopt a more formal or active voice as necessary.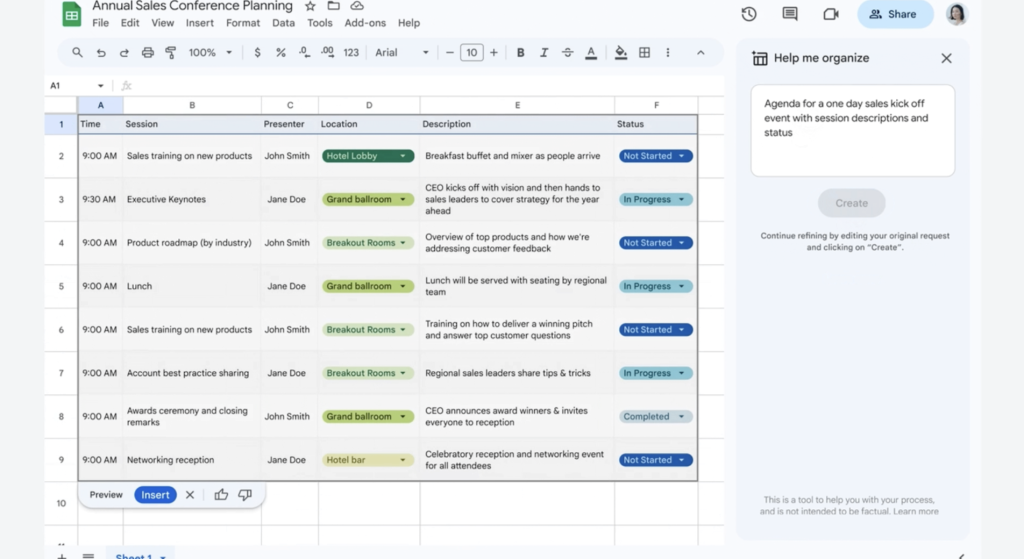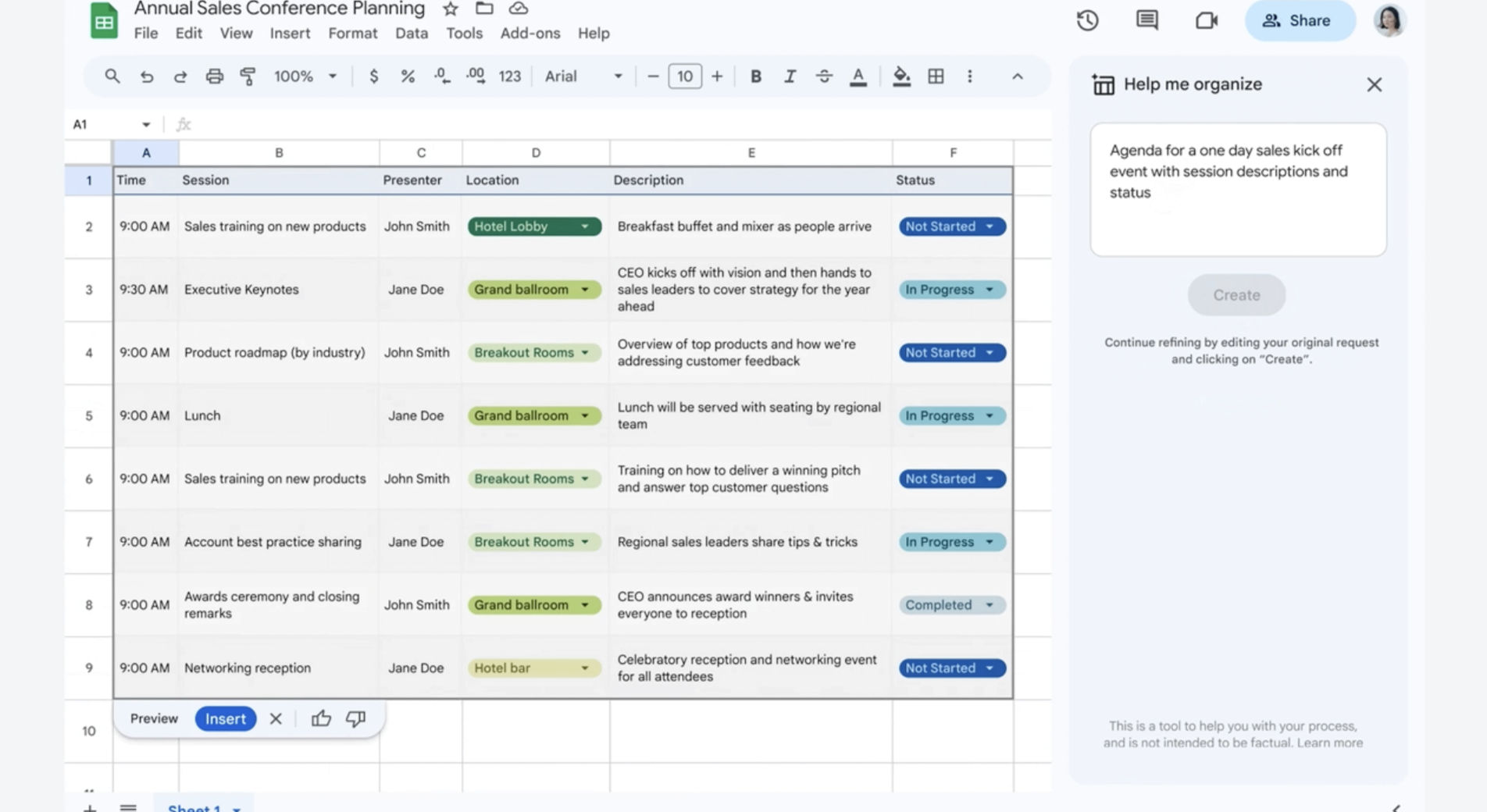 Meanwhile, in Google Sheets, Duet AI has the capability to automate data classification. From analysing user feedback to summarising input from interviews, Duet AI's classification features can help eliminate the burden of manual data entry.
In addition, the AI assistant can also help create custom plans for tasks, projects, or any activity that users want to track or manage.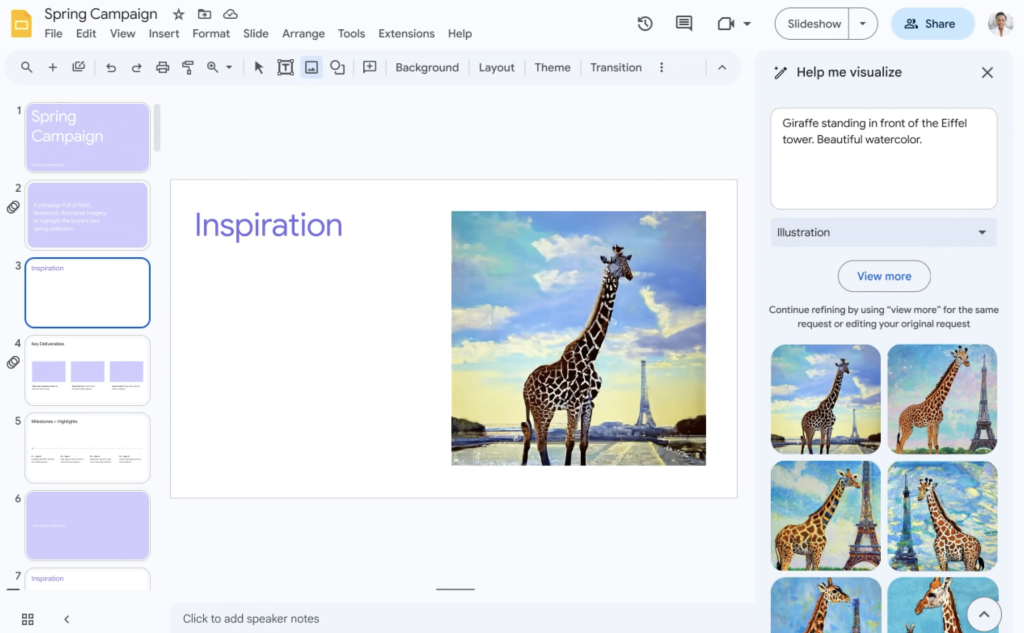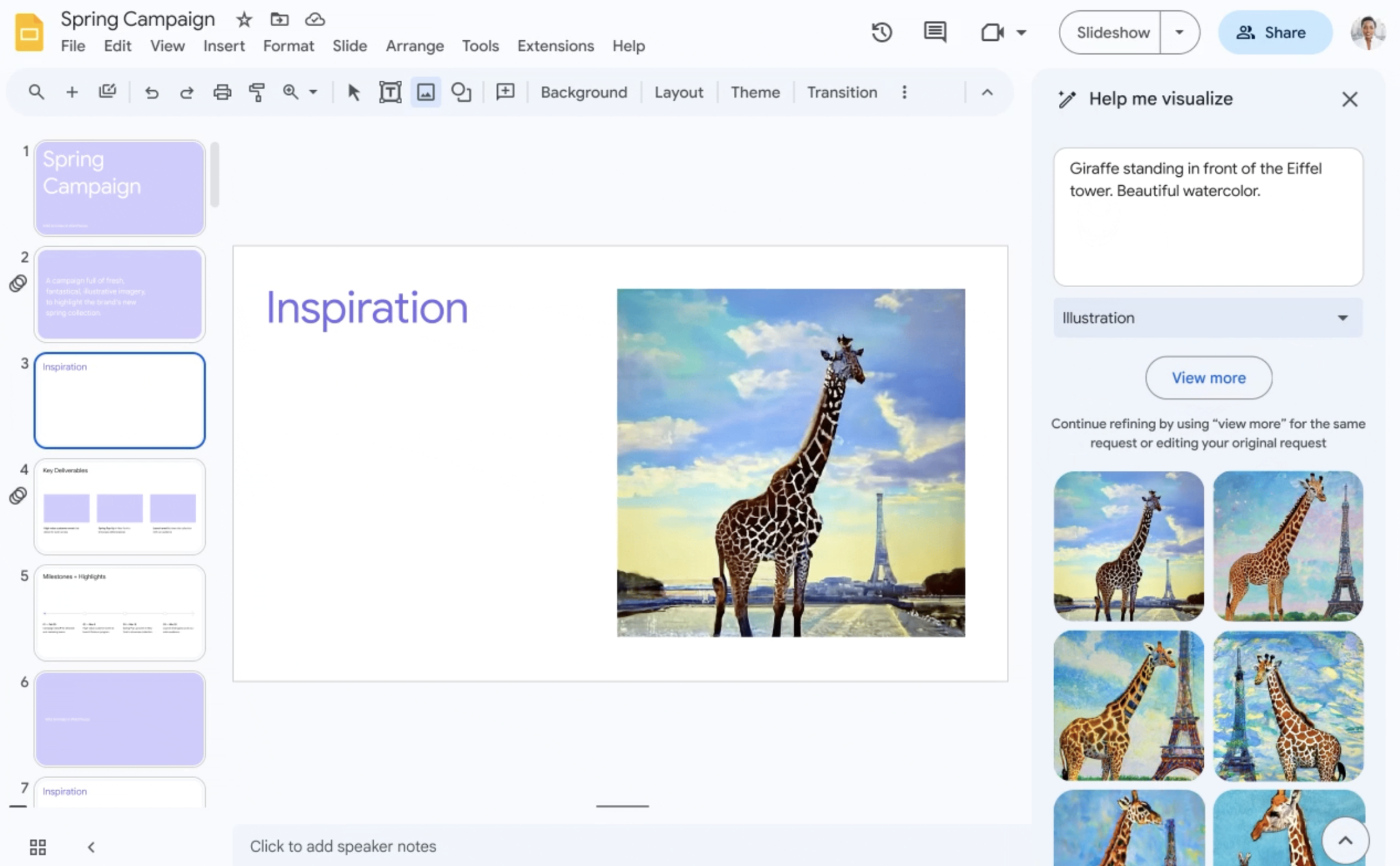 For Google Slides and Google Meet, Duet AI can generate images from text descriptions instantly. The AI tool can even conjure original visuals that have never existed before.
On Google Meet, users can generate unique backgrounds for their video calls, giving them the ability to express themselves and deepen connections during video calls while protecting the privacy of their surroundings.
The new Google Bard
Alongside this slew of new features for Workspace, Google has also announced a new and upgraded version of Google Bard.
Google Bard, which was previously made accessible to select users, is now rolled out to 180 countries, and has added Japanese and Korean chat abilities as part of a 40-language expansion plan.
The tech giant will also be integrating Google Lens into Bard, which will allow the chatbot to become more visual in both in its responses as well as users' search prompts. For instance, Bard will be able to identify and analyse images that users input into search prompts and provide assistance in generating content, among many other uses.
It will also have the capacity to include images in its responses, such as photos of suggested locations if tasked to create a travel itinerary.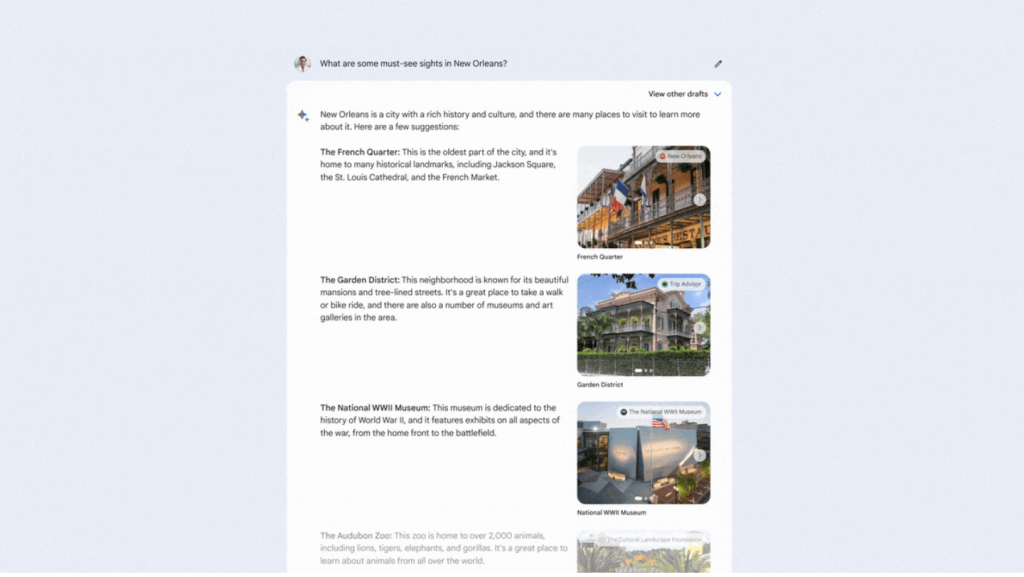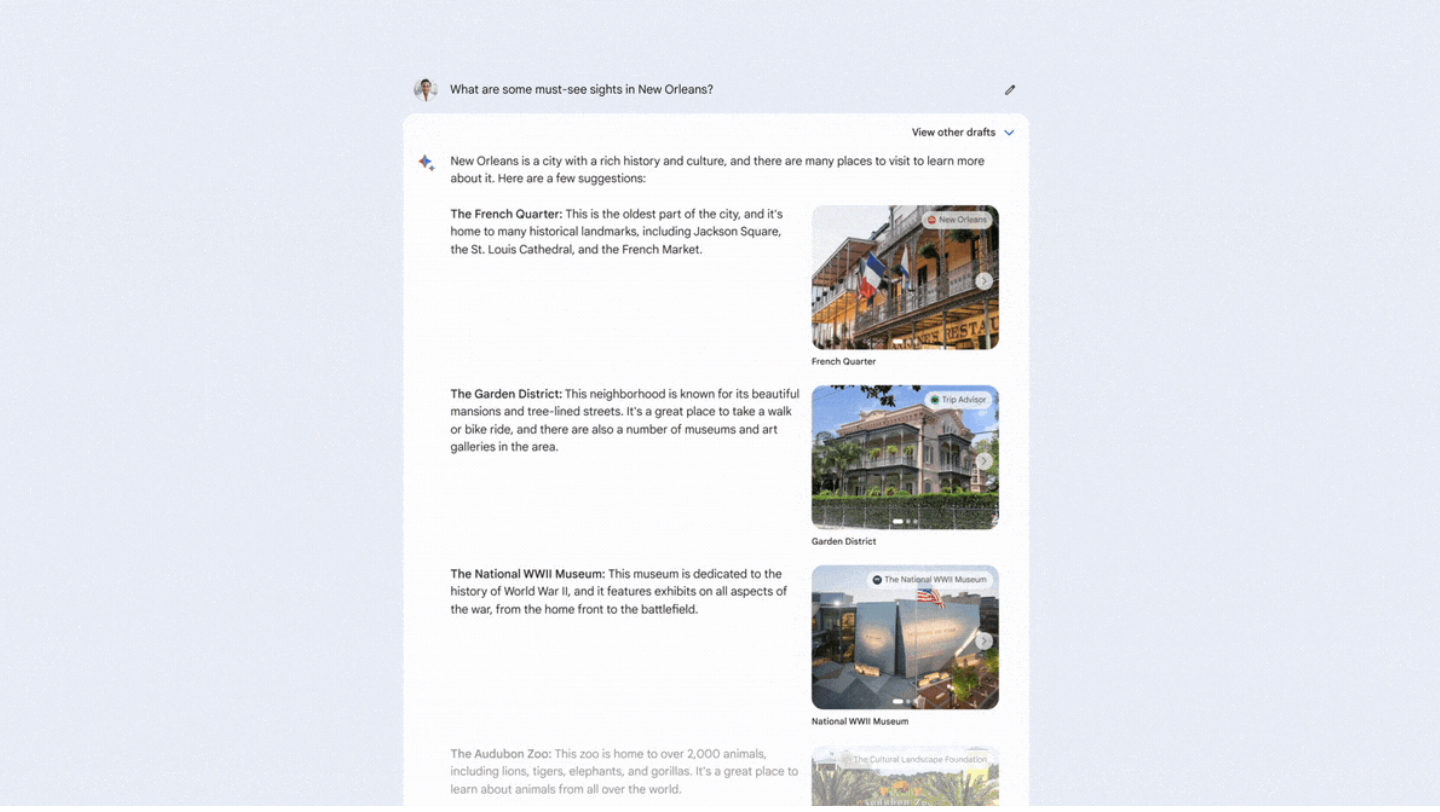 To ramp up Bard's capabilities, Google has partnered with Adobe Firefly, Adobe's AI image generator, which will also allow the chatbot to be able to generate images from text prompts. These images can be modified and used to create designs via Adobe's content creation app, Adobe Express.
Google aims to make Bard "a home for your creativity, productivity and curiosity" and is currently working on connecting the chatbot with helpful Google apps and many more partners, which include Kayak, OpenTable, ZipRecruiter, Instacart, Wolfram and Khan Academy.
The tech giant is among many others who are competing in the AI arms race, in hopes of overtaking the explosive success of OpenAI's ChatGPT. Elon Musk's X.AI is the latest addition to the race, which hopes to create a "maximum truth-seeking AI" that "understands the universe".
Featured Image Credit: Google