The Housing and Development Board (HDB), in collaboration with the Government Technology Agency (GovTech), launched today (May 19) a new online portal called BudgetMealGoWhere.
With the BudgetMealGoWhere website, members of the public can now easily search for and view available budget meal options at nearby HDB coffee shops. By entering their postal code in the search box and clicking the "GO" button, residents can access a list of coffee shops and their corresponding budget meal offerings within a two-kilometre radius.
HDB and GovTech stated in a press release that currently, around 40 coffee shops are listed on the website, with more being progressively added.
To help customers easily identify the budget meal options, participating stalls will display a budget meal decal sticker on their food display signage. This initiative aims to promote transparency and make it convenient for customers to make informed choices.
The listed budget meals are full meal options, as well as halal options, that are priced affordably compared to meals sold at nearby eating establishments.
The cost of budget meals at coffee shops currently offering them ranges from S$3 to S$3.50, while basic drinks are priced around S$1 to S$1.15 across various estates in Singapore.
HDB coffee shops ramp up budget meal options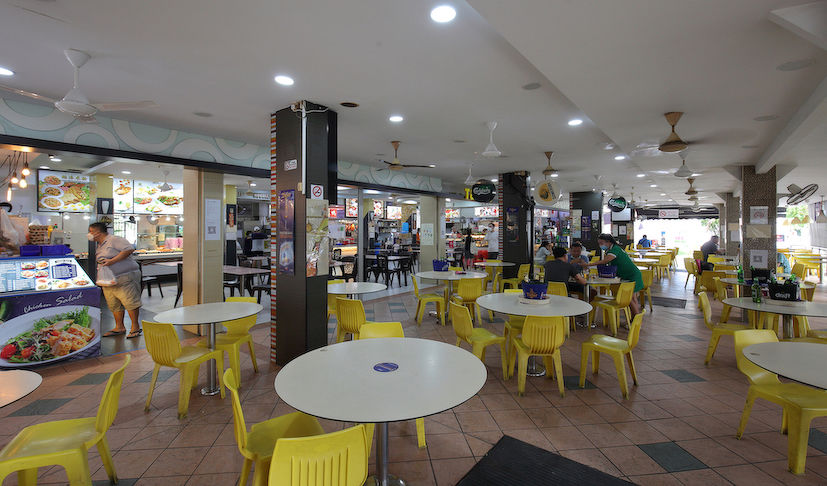 The implementation of budget meals at HDB coffee shops dates back to 2018 when new coffee shops leased from HDB under the Price-Quality Method (PQM) tender were required to provide affordable meal options.
The PQM system evaluates tenders based on factors other than rent, including the affordability of food and drink options. As part of their tender bids, operators must provide budget meals at six stalls and a budget drink.
Earlier in March, Senior Minister of State for National Development Sim Ann announced that starting May 2023, all rental HDB coffee shops due for renewal will need to offer four budget meals and two budget drinks as a condition for tenancy renewal.
HDB and GovTech emphasised that operators are encouraged to provide budget meals at prices that are sustainable and competitive compared to nearby food and beverage options.
To assist coffee shop operators and stallholders during the transition, HDB will offer a five per cent discount off the renewal rents for a one-year period from the time of tenancy renewal. This discount will be subject to verification that the new budget meals and drinks have been implemented.
The government is committed to working closely with F&B businesses and operators to refine and expand the implementation of budget meals while considering their commercial interests. By 2026, the goal is to have budget meals progressively available at all 374 HDB rental coffee shops.
Featured Image Credit: EatBook.sg