With the presidential election happening on September 1, three candidates have put forward their names in the run for Singapore's presidential office.
Amongst the three candidates, Tan Kin Lian is the only one who is running for the presidential election for the second time, following his bid back in 2011.
Despite receiving the least votes then, Tan received his second certificate of eligibility to run for the presidential office 12 years later today.
Here are six interesting facts about Tan that you may have missed out.
1. He is most well-known as the former CEO of NTUC Income
Tan started his first job as a clerk at an insurance company with a modest salary of S$180 a month. The role led to him being an insurance actuary, which subsequently landed him a job at NTUC Income.
At the age of 29, Tan assumed the role of general manager at NTUC Income in 1977. He revealed in a podcast with Singaplex that he earned a salary of S$3,000 in 1977.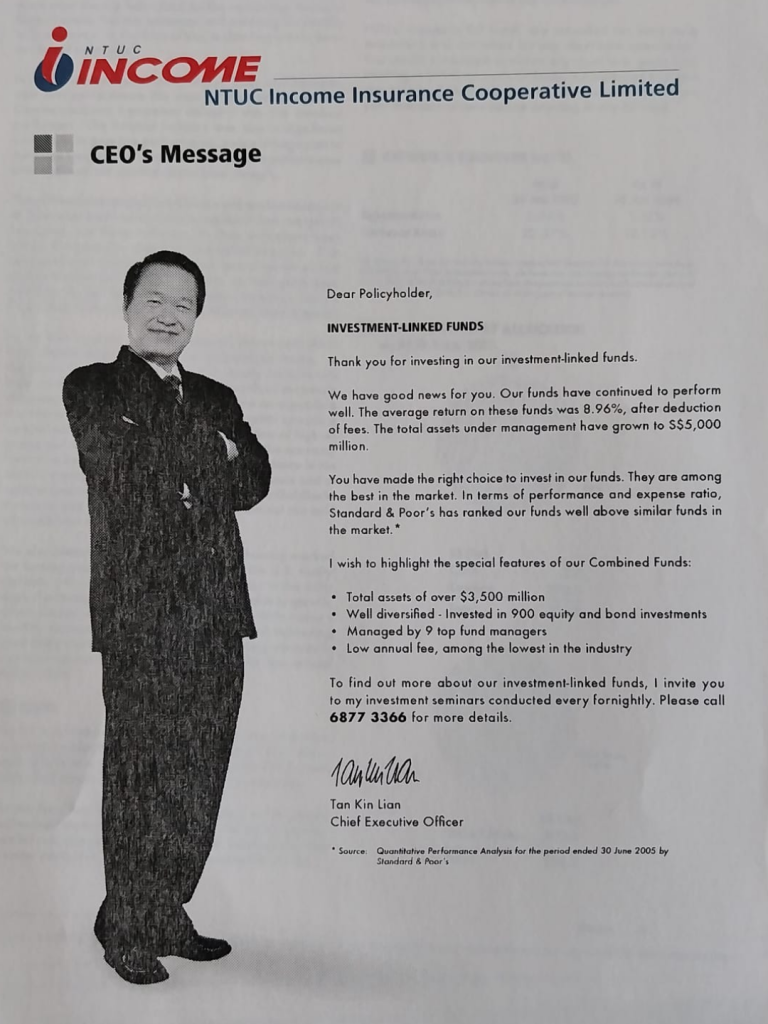 He was later appointed as the organisation's chief executive officer and he held this position until April 2007. After three decades at the helm, Tan eventually left NTUC Income after being asked to step down.
Throughout his tenure, he played a pivotal role in steering the company's growth, overseeing its assets surge from S$28 million in 1977 to over S$17 billion, while also expanding its policyholder base to over one million by 2007.
2. He left school and started work early to provide for his family
Tan grew up in a household with six siblings. According to a personal note that Tan shared, his family resided in rented accommodations, necessitating frequent moves whenever the leases expired.
In 1965, during the Indonesian confrontation, his father lost his source of income. In order to provide for his family, Tan made the decision to leave school after completing Secondary 4 — despite being one of the top students at Raffles Institution — and started working.
3. He is a big believer that homemakers should be given more recognition
Tan met his wife Tay Siew Hong when she was working as a salesgirl at a bridal shop. After marriage, Tay became a homemaker and they have three children together.
In an interview with local podcast channel The Daily Ketchup, Tan shared that he believes Singapore will be better if half of the female population chose to be homemakers.
"I actually think that Singapore will be better, if half of the female population choose to be homemakers. I got no doubt about that. … You must treasure women who prefer to be homemakers," he said.
In a separate interview with Singaplex, Tan shared that homemakers should be recognised as an important part of the country's workforce, and that more support and allowance should be given to homemakers.
"They [the government] don't provide an allowance to the mothers, or whatever they provide, is not enough, because they don't recognise that the stay-at-home mother is an important part of workforce of a country."
4. He believes cryptocurrency has no value
In the same interview with The Daily Ketchup, when asked about his confidence in performing his duty as the president to manage Singapore's reserves, Tan shared that if he were to manage the reserves, he would give clear directives.
Tan added that he believes cryptocurrency has no value and that the digital currency should have no place in Singapore's reserves.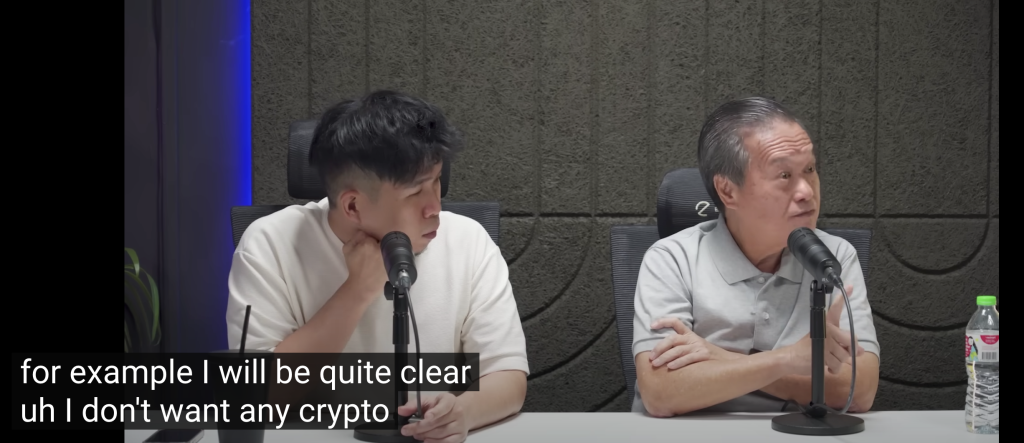 "For example, I will be quite clear, I don't want any crypto (in the reserves portfolio). I see crypto to be of no value. When Temasek lost so much money on the FTX (investment), it would not have happened if I am the president."
According to his personal post on his website, Tan started paying attention to cryptocurrencies as early as 2014.
5. He used to publish blogposts and e-books on financial literacy
As an advocate for frugal living and financial literacy, Tan has been generously sharing his financial knowledge and experience on his personal website.
He also publishes e-books and sells them to those who are interested in more long-form content. Some titles of these e-books include Practical Guide on Financial Planning, Financial Planning for Young People, and Choose the Right Life Insurance Policy.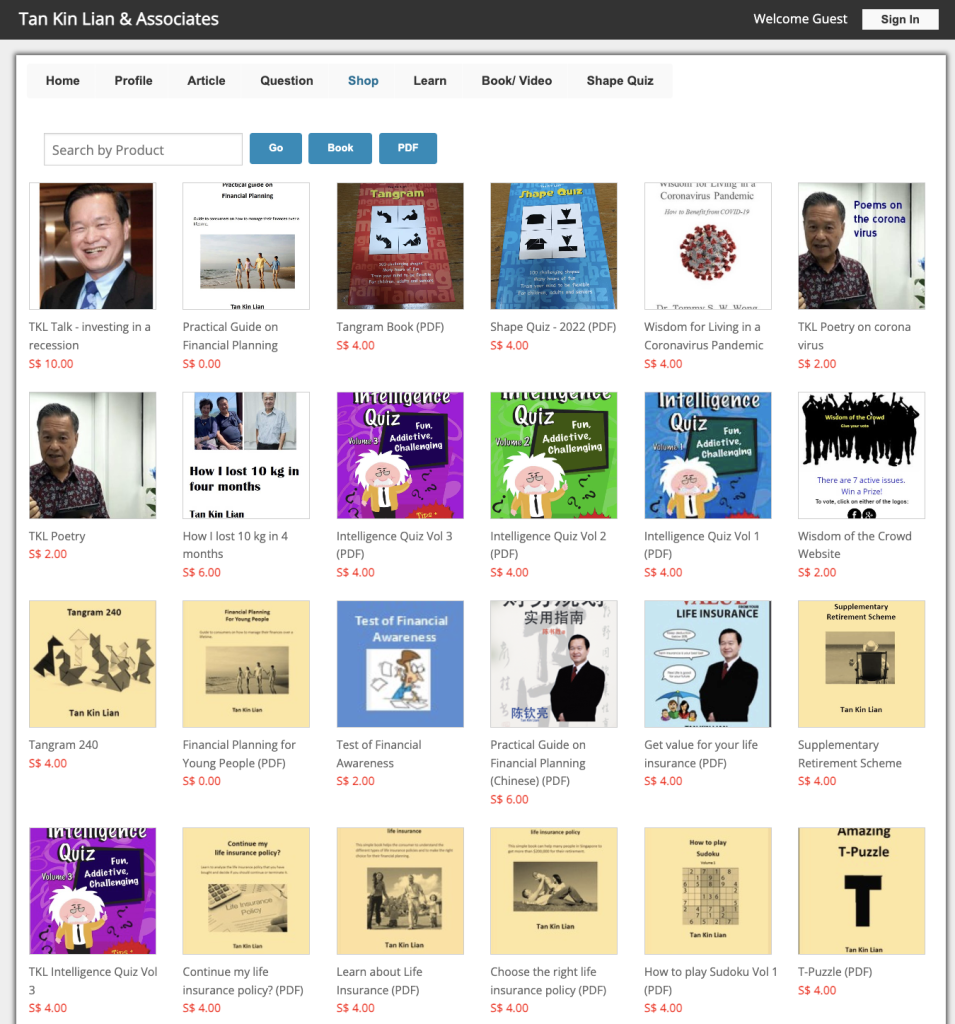 6. He wants to set up a private office if he becomes President
In an interview with TODAY, Tan shared that he has a passion for cycling. He also shared that if he is elected as the President, he will open the Istana for people to cycle on Saturdays, subject to security and practical arrangements.
Beyond that, Tan shared that he "would donate 50 per cent of [his] salary towards charity and set up a private office to monitor the views of the ordinary people, and to understand the daily problems that they encounter."
"The private office will not be staffed by civil servants (who faced difficulty with the SOP of the civil service). I will employ my campaign helpers and pay them a good salary, out of a portion of my presidential salary," he added.
Featured Image Credit: Tan Kin Lian via Facebook
Also Read: He got into MOF without knowing stocks or bonds: 7 things you might not know about Ng Kok Song