Ride-hailing giant Grab is winding down its GrabInvest business in Singapore and has effectively discontinued its investment products, AutoInvest and Earn+.
"This decision follows an extensive review which concluded that the business would not be commercially viable," said Grab in an email to users.
Starting from today (September 25), deposits will no longer be accepted into the investment products, and automatic transfers into AutoInvest have been paused.
Users are allowed to withdraw their monies from these investment products until October 13. If users do not take out their money by then, their holdings will be automatically sold at the current market price and their monies will be returned to their GrabPay Wallet.
We understand that the discontinuation of AutoInvest and Earn+ may result in an earlier than desired redemption of your units in the funds. Where your redemption takes place on and from 25 September 2023 and results in a negative dollar value return on your portfolio, we will credit that equivalent dollar to your GrabPay wallet as a gesture of goodwill.

– Grab
From October 31, all AutoInvest and Earn+ accounts will be permanently closed, preventing users from holding funds in either accounts. However, users will still be able to view their account details and transaction history until November 13.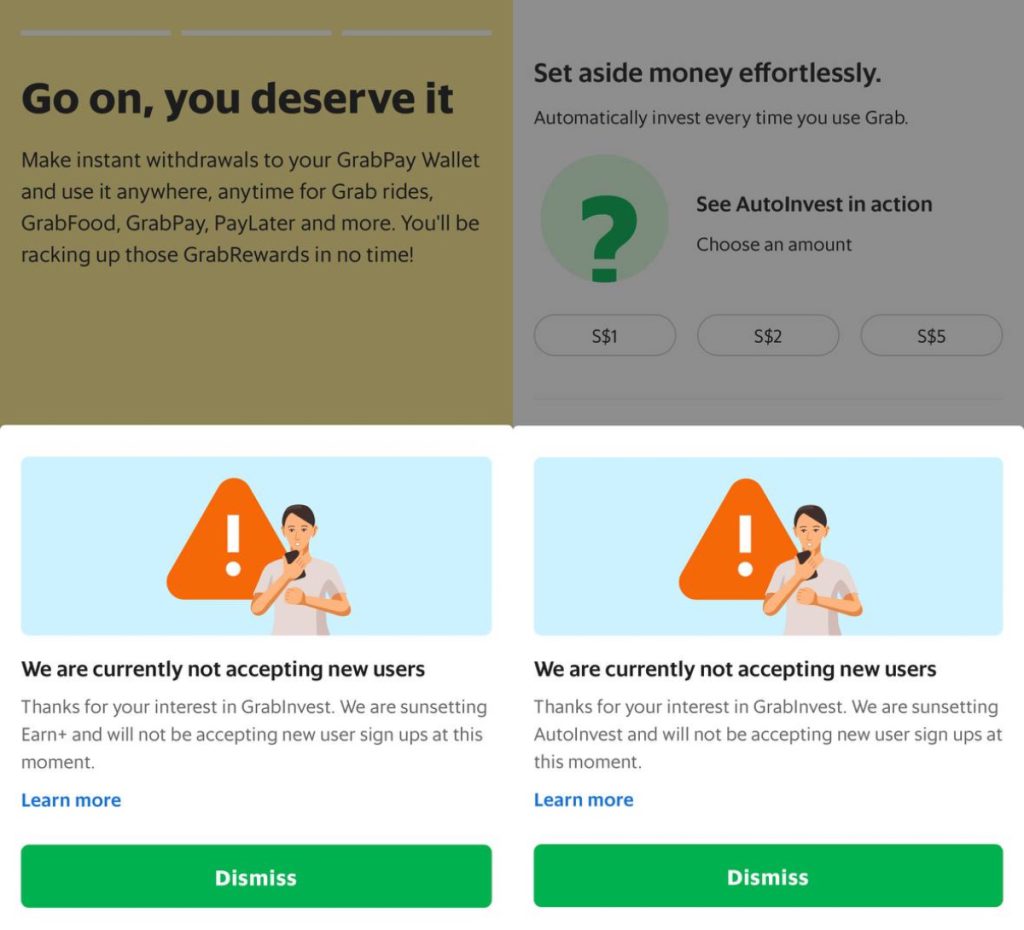 The GrabInvest business, which only served the Singapore market, was launched following Grab's acquisition of Singapore-based robo-advisory startup Bento Invest Pte Ltd (Bento) back in 2020.
AutoInvest was its first investment offering, which allowed Singaporeans to invest small sums of money while spending in Grab's ecosystem. Meanwhile, Earn+ was launched in May 2022, allowing Grab users to put money into their GrabPay Wallets and earn interests of up to 2.5 per cent every year.
Featured Image Credit: Grab / Seedly