Disclaimer: Any opinions expressed below belong solely to the author.
Delivery Hero, German-based parent of food delivery service foodpanda, has reportedly confirmed preliminary talks to offload its Asian operations to a prospective buyer, according to a report by a German business weekly The Wirtschaftswoche.
Final price might reach over €1 billion, or about S$1.5 billion, and would include foodpanda's branches in Singapore, Cambodia, Malaysia, Myanmar, Philippines, Thailand, and Laos. Operations in Bangladesh, Hong Kong, Pakistan, and Taiwan would remain with the current owner for the time being.
Market grab
Rumours point to Grab as the interested party — which, of course, would be no surprise given the service overlap with its GrabFood deliveries, as well as the company's ambition to create a superapp for its Southeast Asian users.
Buying out a competitor would increase its dominance while reducing marketing expenses on customer acquisition. The company, however, has yet to confirm the reports and no official statement has been released as of writing.
That said, the purchase would make Grab a virtual monopolist in Southeast Asian food deliveries, where it already commands 50 per cent of the market (or more), challenged only by foodpanda, which holds around 30 to 40 per cent, depending on the country. Buying it out would make Grab the 'Google of food deliveries'.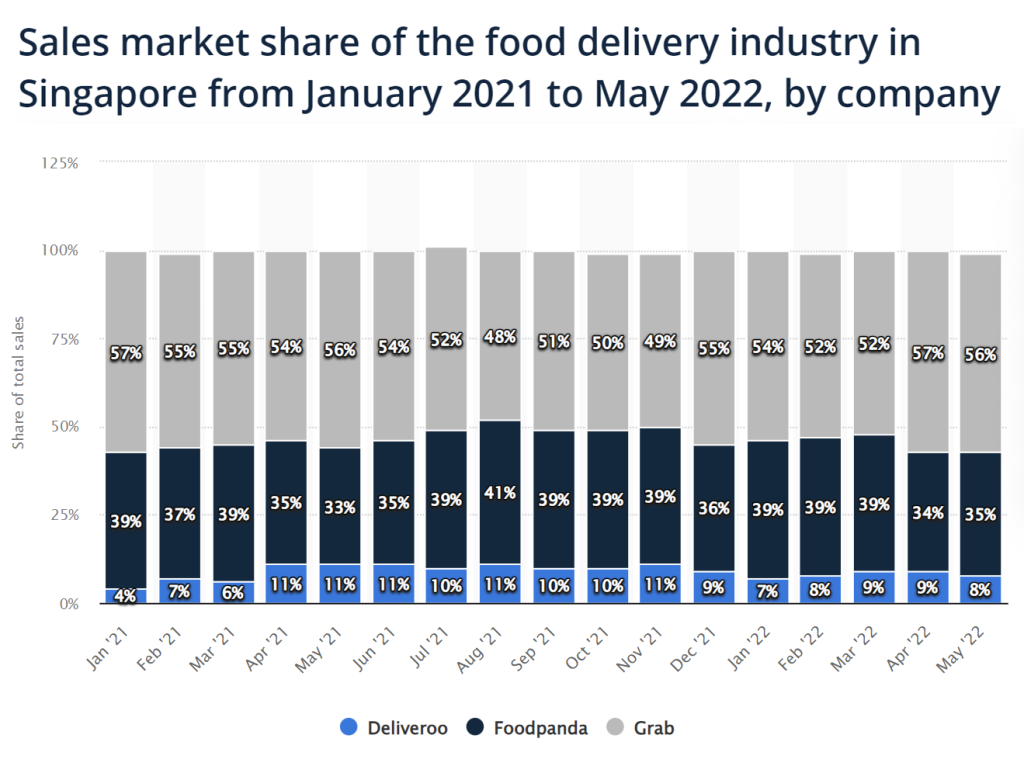 This is why the sale makes a lot of sense for Delivery Hero as well.
Like similar companies globally (including Grab itself), it has failed to turn a profit ever since it listed on the German stock exchange in 2017 and is seeking easy money at a time when raising capital is expensive, if not downright impossible, due to high interest rates and bearish sentiments on stock markets around the world.
At the same time, constant competition with Grab in Southeast Asia is draining the company without producing results. Why fight a losing battle? Cash out and move on.
It's a repeat of the buyout of Uber in 2018 — an inevitable consolidation in an industry which has been burning money providing expensive incentives to drivers and users alike.
This sort of competition can, ultimately, be destructive to the market and innovation in it, like Peter Thiel and Blake Masters argued in their book "Zero to One". War of attrition benefits nobody and money can be better spent developing new services.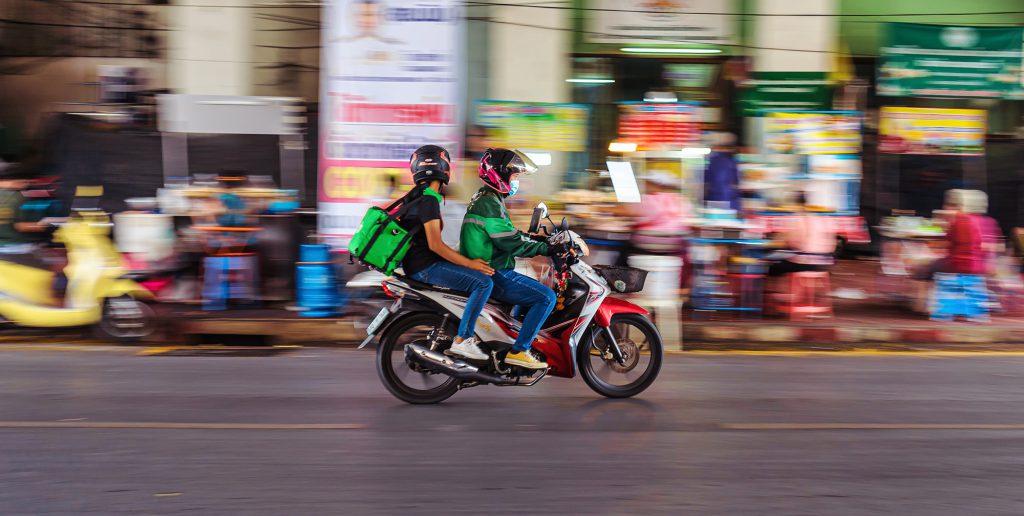 And while Grab itself is yet to make a profit, it has approximately S$6.7 billion in cash and liquid investments.
It is currently spending approximately S$350 million in sales and marketing expenses per year. If it can cut it in half, it could pay off the acquisition in less than a decade — though likely much sooner, given that it would also allow it to promote its financial services to new users, in one clean sweep.
Achieving profitability is important, but bear market provides unique bargains, if you have the money to invest. This might be one of them, if Grab plays it right.
Featured Image Credit: Tzido / depositphotos