In 2022, soaring inflation rates, supply chain disruptions and wars brought about unprecedented challenges for businesses in Singapore. In fact, as many as 205 companies were forced to cease operations in 2022 – a figure higher than the number of compulsory wind ups in 2021 and 2020, where 191 and 202 companies, respectively, were forced to shut down for good.
As the economy recovers, however, more local small and medium-sized enterprises (SMEs) are optimistic about their growth prospects in 2023. Forming 99 per cent of all enterprises here, SMEs have historically driven over half of Singapore's Gross Domestic Product (GDP).
With recovery on the horizon, these resilient businesses are now looking to scale overseas. According to DBS' annual SME Pulse Check survey, over 60 per cent listed first-time overseas expansion and the exploration of new markets as key business priorities for this year. This is in stark contrast to the 75 per cent who ranked these as their lowest priority last year.
The most common reasons cited for expansion were to source new customers (61 per cent), establish new partnerships (59 per cent), expand marketing activities (55 per cent), and source new suppliers (51 per cent).
Most businesses do not understand their IP and IA needs
In order to successfully achieve these expansion goals in global markets, it is crucial for businesses to integrate comprehensive strategies to protect their intangible assets (IA) and intellectual property (IP).
The protection of IA and IP plays a vital role in securing business advantages like innovations, brands, and technologies in the global market. Yet, many businesses tend to underestimate the importance of this crucial aspect.
IA are non-physical assets owned by you or your business that hold economic value, as they grant rights and/or benefits to their owner. These include registrable IP such as patents, trade marks, and registered designs, as well as non-registrable assets such as brand recognition and employee know-how.
The staggering rise of IA cannot be overlooked. With an annual increase of 11 per cent since 1996, its global value now stands at an astounding US$74 trillion. This surpasses the value of tangible assets, which may depreciate over time.
This notable significance of IA requires businesses to reevaluate their strategies and prioritise this facet in their expansion plans. Equipping themselves with the knowledge and tools to protect these valuable IA is crucial.
However, most SMEs often do not understand what their IA/IP needs are from a business perspective. Many seek to protect their IP assets, but often lack a clear understanding of the specific IA/IP support they require.
This can lead to situations where businesses seek protection for only certain types of IP that they are more familiar with, without grasping their suitability or how these assets function synergistically to support the business plan. Such misalignment results in wasted investments and growing frustration.
This lack of understanding also makes it challenging for SMEs to identify suitable providers to meet these needs, or even determine where to start.
As such, a new government resource has been launched to support companies' business growth efforts and strengthen their readiness for international expansion. Called GoBusiness IP Grow, it is Singapore's newest online marketplace for SMEs to access services relating to IA and IP.
Through the free one-stop platform, enterprises can access:
The e-Adviser for IP Service to help them understand their IP needs based on their business activities
The e-Adviser for IP Service Provider to match them to suitable IP service providers that can address their diverse needs
A comprehensive range of 20 IA/IP service directories that covers a spectrum of legal and non-legal commercial services
IP can protect proprietary technologies from competitors in foreign markets
Businesses should align their IP strategy with their business strategy when entering a new market. Without a well-defined IP strategy in place, businesses could become more vulnerable to various risks associated with IP violations, such as counterfeiting and trade mark infringements.
For businesses in tech or innovation-driven industries, an effective IP strategy can protect their proprietary technologies and innovations from being copied in foreign markets without their permission.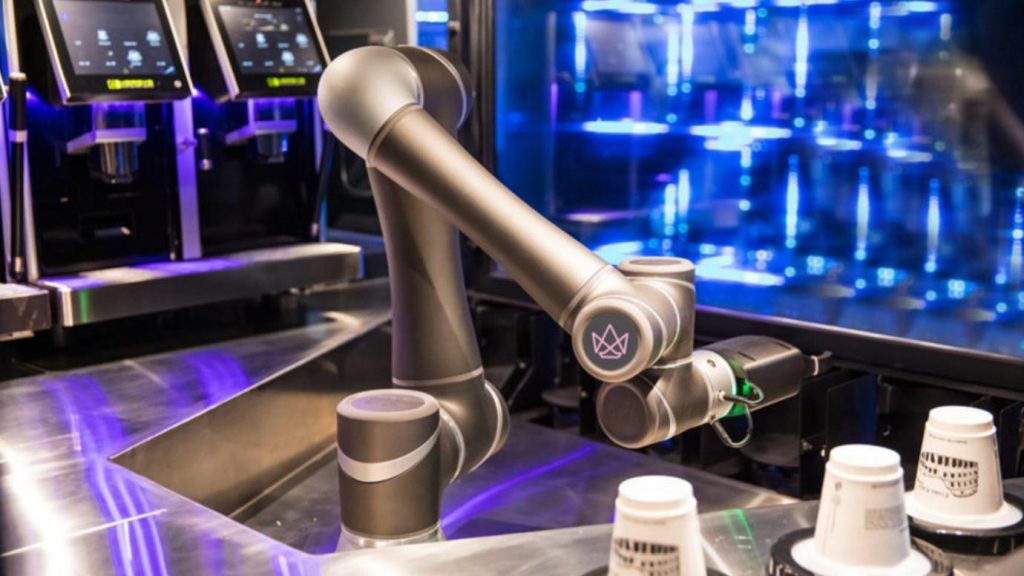 For instance, homegrown smart Internet of Things (IoT) start up, Crown Digital, has employed a combination of IP protection measures to protect the technologies underlying their innovation, Ella.
Dubbed Singapore's first fully autonomous robot barista, Ella is four times faster than a human barista and can prepare up to 200 cups of coffee per hour. With Crown Digital's proprietary IoT technology, the company can manage Ella's system remotely, offering them huge scalability in terms of production.
Crown Digital first embarked on its IP journey in 2018 by registering its cafe name as a trade mark. In 2021, the start-up successfully secured utility model protection in China for its invention, Ella.
Additionally, Crown Digital implemented trade secret protection to preserve the confidential processes that enable them to replicate barista-level experiences in an automated fashion. This has helped the company stand out and maintain its competitive advantages in Japan's bustling vending machine industry.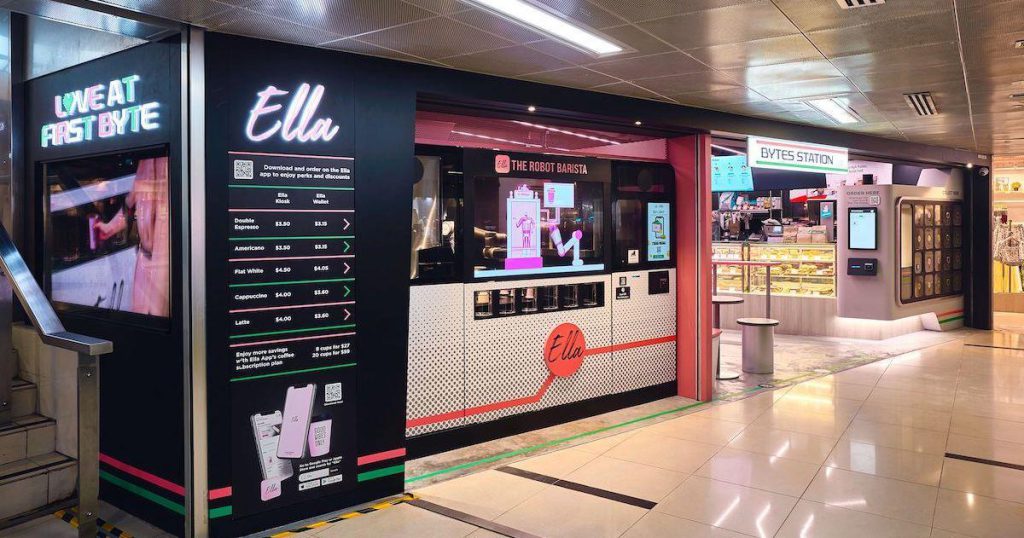 At present, a total of seven Ella machines are operating across Singapore. Crown Digital is also in the works of scaling its robot barista to 800 locations across Japan, after clinching a significant strategic cross-border investment from the East Japan Railway Company (JRE).
With a strong IP protection in place, Crown Digital can expand abroad with the assurance that it can secure its competitive advantage in new markets. They can also take legal action against those who attempt to launch copycat products or ride on their good brand reputation.
Businesses are more likely to secure investments and partnerships with a robust IP portfolio
When expanding overseas, securing investments or forming strategic partnerships is often crucial for business success in the foreign market. A robust IP portfolio can instil potential investors and partners' confidence, signalling that a business's IP is secure.
In fact, angel investors and private equity funds tend to place great value on the number of trade marks, patents and intangible assets in an enterprise's portfolio. These assets provide them with greater certainty of a firm's product value proposition in the global market and its prospects for expansion.
This enhances the likelihood of a business securing investments and partnerships to facilitate its growth.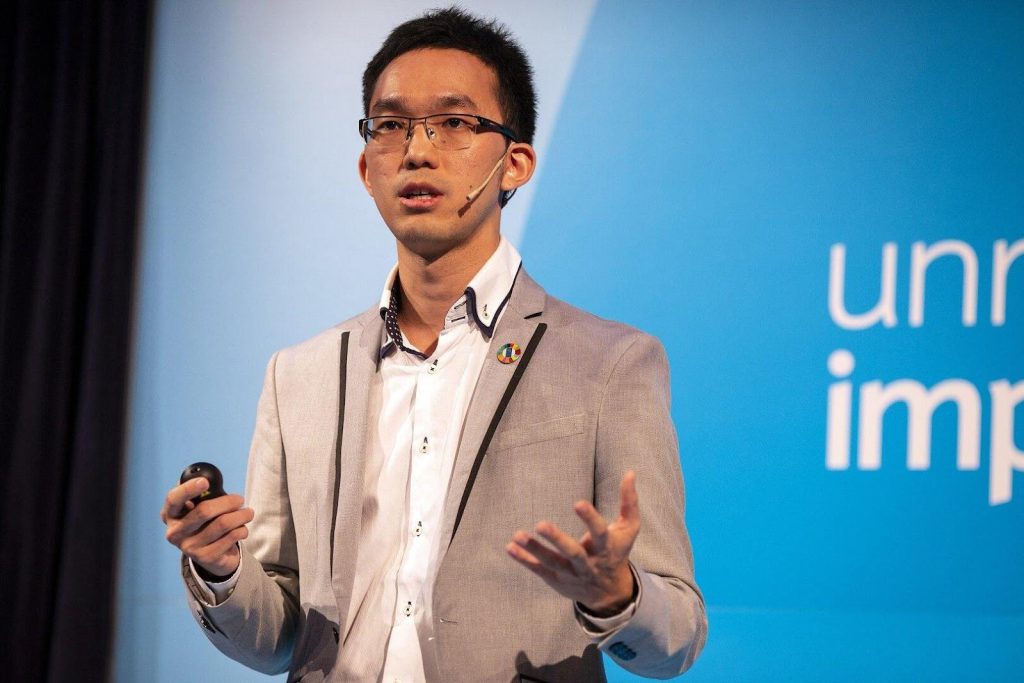 For energy artificial intelligence (AI) start-up EverComm, having an IP strategy helps the business effectively communicate its vision and commercial value to its collaboration partners.
"Over the years, we have partnered with R&D players globally to develop cutting-edge energy services and products. We have experienced firsthand how a good IA strategy enables us to plan our resources more efficiently, protect new IA created in the collaboration, and generate additional revenue streams," said Ted Chen, the CEO of EverComm.
This was especially important when it came to aligning EverComm's market expansion and customer acquisition strategies with its partners, such as setting up joint ventures or new product brands in new markets.
Some of EverComm's partners eventually became investors to leverage the company's IA strategy and further co-create value for the business.
It is important to choose a business expansion plan that fits your IP portfolio
As a business grows and transforms, IP protection plays an instrumental role in helping to maintain ownership of key IA, such as its brand and processes. Furthermore, it serves as a means of ensuring quality control.
In the F&B industry, this often involves the safeguarding of recipes for most companies. However, for homegrown company Awfully Chocolate, this extends to all aspects of its business model, including its chocolate mixes, baking methods, store concept, and brand packaging.
Over time, these protected assets evolve into the cornerstone of their business structure, opening doors to franchising opportunities and sustainable growth.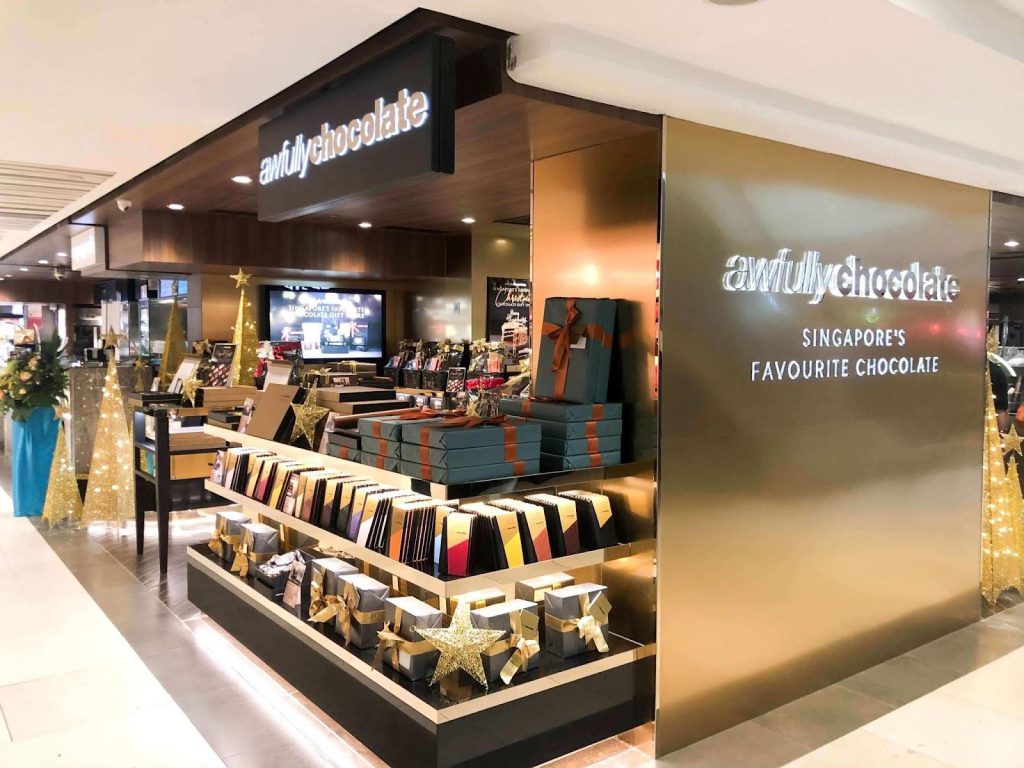 When considering franchising opportunities, it is important to tailor franchise contracts to align with the business's objectives. Additionally, it is crucial to select export markets with caution, requiring a comprehensive understanding of the legal protection available in those markets before expanding the business.
For instance, when Awfully Chocolate decided to franchise its brand abroad, founder John Yap noted that a lot of franchise agreements conflicted with the company's intention to retain all rights and the goodwill in them.
Awfully Chocolate also came close to signing a franchise contract, only to discover that the franchising laws in that country stipulated that the agreement could only be terminated with the consent of the franchisee.
By agreeing to these terms, Awfully Chocolate would have handed significant control to the hands of the franchisee. This would have severely restricted their ability to terminate or alter the agreement even if there were any issues or disputes.
Identifying IP needs at an early stage can change the course of a business
In the competitive F&B landscape, IP protection has allowed Crown Digital to ensure a competitive advantage over other businesses by safeguarding its trade secrets.
On the other hand, Awfully Chocolate was able to choose the right franchise model for expansion into overseas market, allowing them to retain control over their quality and IA.
Beyond these benefits, an IP strategy can also attract investments and partnerships, enhancing a business's expansion prospects. This is why EverComm intends to fine-tune its IA strategy, ensuring that the value of its technology is accurately captured as it looks to expand into different markets and sectors. 
"IA will also continue to be vital to increasing our market position in terms of valuation and improving our business model over time," said Ted.
As such, identifying your IP needs at an early stage is vital to ensuring the success of your business on a global stage. One way businesses can do this is by leveraging the GoBusiness IP Grow platform.
Through the platform's e-Adviser for IP Service, you can get personalised recommendations on the IA/IP services your business might need. You can also utilise the e-Adviser for IP Service Provider to get matched with the best service providers in just a few clicks.
Beyond identifying IA and IP needs, the GoBusiness IP Grow platform also lets businesses compare and review eligible IA/IP service providers that can meet their needs, across 20 specialised services. The comprehensive suite of IA/IP services provided through the platform range from trade mark agents and branding strategy, to contract drafting and tax advisory.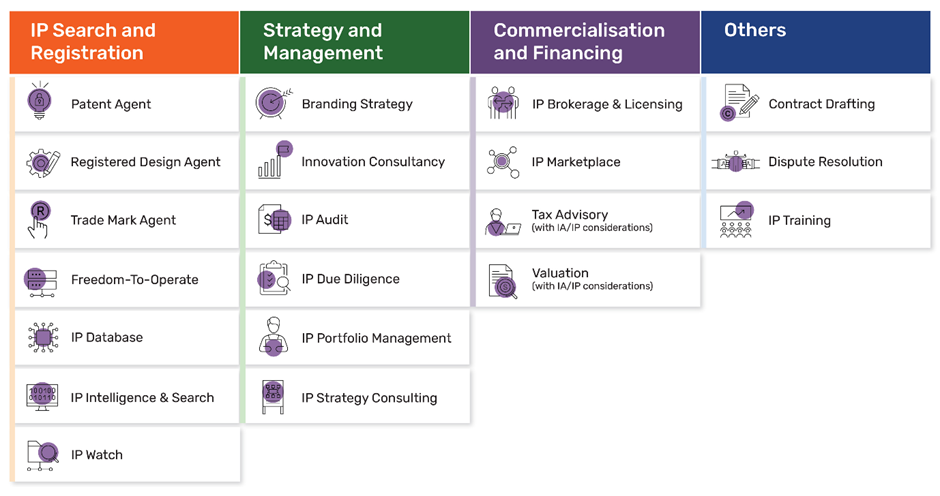 Additionally, the platform lists detailed information on these IA/IP service providers on their profile pages. This includes their experience in a particular service area, hourly rates, and minimal project fee – metrics that are typically not available in other directory listings.
You can also access various IA/IP-related resources via the platform, designed for every aspect of your innovation journey.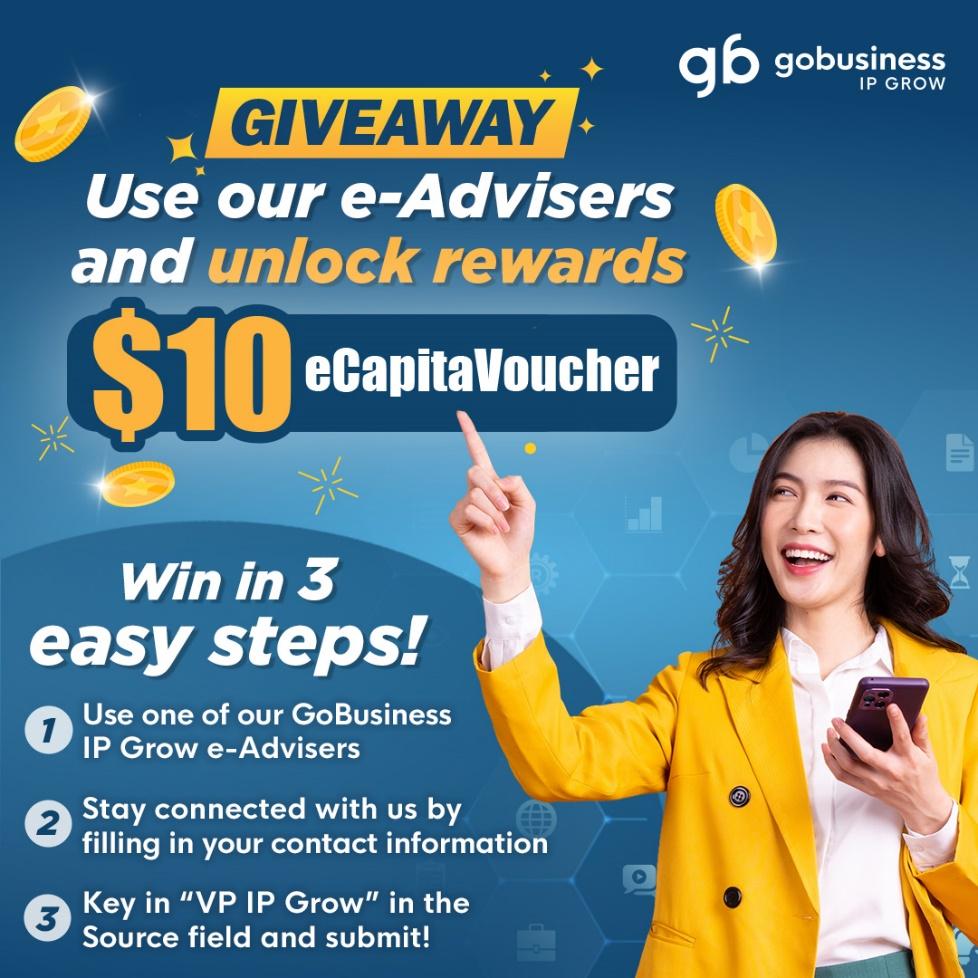 Get started on your IA/IP journey with GoBusiness IP Grow today and receive a S$10 eCapitaVoucher when you utilise the platform's e-Adviser tools, from now until 31 March 2024.
All you need to do is fill up your contact details under the "Stay Connected" question after utilising the e-Adviser for IP Service or the e-Adviser for IP Service Provider, and don't forget to enter the promo code 'VP IP Grow'.
This article was written in collaboration with IPOS.
Featured Image Credit: metamorworks via iStock / Vulcan Post