Touted as one of the most anticipated gadget of 2014, the hype surrounding Apple's iPhone 6 just got even more explosive. According to the New York Times, we can expect to look forward to a wider screen compared to the existing iPhones and, judging from the leaked photos of the prototypes found online, an even slimmer, lighter and curvier design.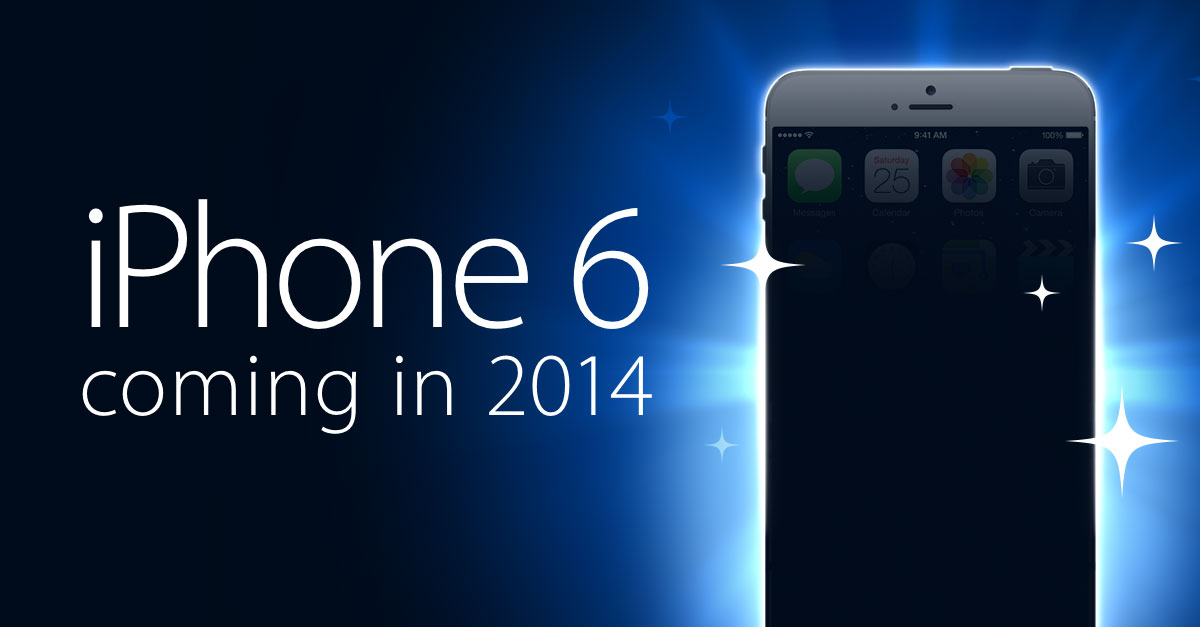 Other tech sites have also reported that there is a development of special "sapphire glass displays" that are going to be used, and this appears to be confirmed by CEO Tim Cook with the recent massive deal made with GT Advanced Technology. We also think that Apple is going to release not just one, but two new iPhones, each of 4.7inches and another of 5.5inch during September and early 2015. Prominent KGI analyst Ming-Chi Kuo even predicts with precision that there is going to be "a 1334 x 750 pixel resolution screen for the 4.7in iPhone 6 – giving it a pixel density of 326 pixels per inch (ppi) and that should Apple produce a 5.5in iPhone 6, it will have a resolution of 1920 x 1080 pixels giving it a pixel density of 401ppi."
Also read: Samsung Galaxy S5 review, everything you need to know
If all the rumors are true, one can be prepared to enjoy everything mentioned above plus better camera functions, a new iOS 8, and wait-for-it, a 128GB storage option at an approximate starting price of £549. It sounds rather unbelievable, but given the endless possibilities of technology advancements in this day of age, who knows what else to expect?
Of course, given my way, I certainly hope all of these improvements can be materialized, although I do have some more suggestions to include on my own. As insane as these ideas might be, I like to think that in the near future, the next launch of new Apple products can include:
Smartphones which can be converted into the size of a tablet and vice versa
I am not talking about phablets (a phone and a tablet combined). In fact, I have never liked how random the sizes are for such devices because most of the time, I find it too big to be portable just as it is too small to read something easy for the eyes. No, I am talking about new technology that will instead enable us to fold tablets into the size of smartphones as if folding a piece of paper and vice versa. This way, size will not be so much of a problem and consumers will really get to enjoy the best of both worlds.
Quality built-in speakers and different flashlight colours
Because why not?  I like to blast my music sometimes without relying on external speakers and I think it will be cool to have more than one colour (boring white) on my flashlights function. Perhaps an installation of LED lights that can change at will, creating different patterns as well. That should be interesting…
Solar Powered Battery Life
Is it just me or do you also find your smartphone's battery life constantly dying? I always forget to close most of my running apps and suffer the consequences often at the most unluckiest timings. Imagine if the future of smartphones run on clean energy and we are able to charge it literally anywhere under the sun.
This is not a joke, creators of smartphones, do treat me seriously and remember to give me credit when it is due. Of course as we are now only in the year of 2014, so let us continue to speculate on the upcoming release of iPhone 6 while we wait eagerly as consumers and they beef up security to curb such leaks as producers.
Also read: Apple retires iPad 2, replaces expensive retina model