It's official: Samsung has finally unveiled its newest and sleekest pair of smartphones, the Galaxy S6 and the S6 Edge. Given their rave reception thus far, you're likely to be hearing a lot more about them in the run-up to the April 10th launch date.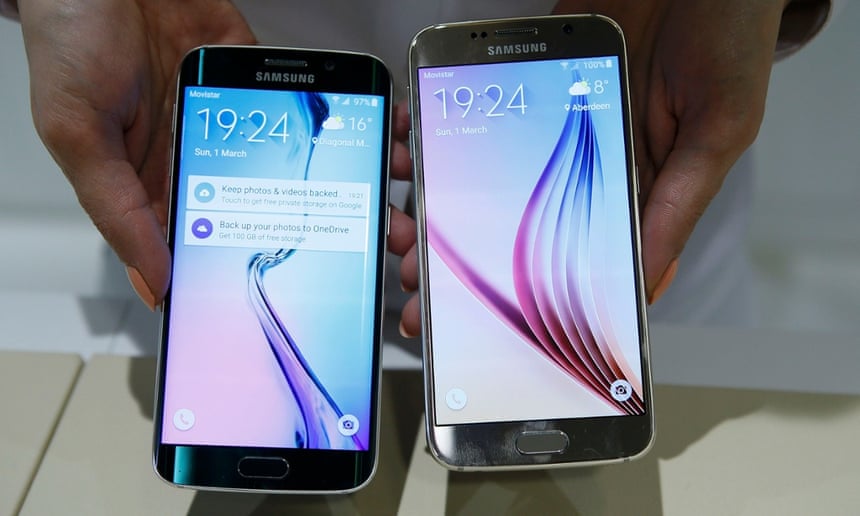 Remember the Galaxy S5? While the S5 boasted a wide array of advanced features, it was met with cool reception due to its uninspiring design and feel. In fact, it largely resembled the S4 model. As a result, 2014 saw a sharp dip in Samsung's smartphone profits.
And with their newest pair of smartphones, Samsung seems to be learning from its misstep. According to their lead designer, no expense was spared in terms of the premium metal and Gorilla Glass 4 frames: this time, there'll be no plastic-y feel to the shells. The S6 Edge is particularly attractive, with curved glass on both sides of the phone to give it a striking look.
Hardware and performance aren't compromised either. Take a look at these cutting-edge specs:
Galaxy S6
S6 Edge
Screen size
5.1 inch Quad HD 577ppi, Super AMOLED
5.1 inch Quad HD 577ppi, Super AMOLED, Dual edge
Screen resolution

2560 x 1440

Dimensions
143.4 x 70.5 x 6.8mm, 138g
142.1 x 70.1 x 7.0mm, 132g
Processor

Quad 2.1Ghz + Quad 1.5Ghz, Octacore Samsung Exynos processor

RAM

3GB, LPDDR4

Internal storage

32/ 64/ 128GB

Battery
2,550mAh
2,600mAh
Rear camera

16MP with optical image stabilization

Front camera

5MP

Operating system

Android 5.0 Lollipop

Prices
32GB version: €699/ S$1065/ RM283464GB version: €799/ S$1218/ RM3240128GB version: €899/ S$1370/ RM3645

Please note that converted prices in SGD and MYR are approximate.

32GB version: €849/ S$1294/ RM344264GB version: €949/ S$1446/ RM3848128GB version: €1049/ S$1599/ RM4253

Please note that converted prices in SGD and MYR are approximate.

Colours
White, black, gold, blue
White, black, gold, green
Special features

New fingerprint sensor in home button; no swipe required
Infrared heart-rate monitor, which also means accurate white balance for the camera
Integrated support for Qi and PMA wireless charging
USB charging x1.5 faster than Galaxy S5
Speaker volume x1.5 louder than Galaxy S5
Ultra Power Saving Mode
Download Booster
Integrated support for Samsung Pay mobile payments
However, since the focus this time seems to be the sleek design, some features distinctive of Samsung phones have been trimmed away. The S6 and S6 Edge are missing microSD slots, removable batteries, and waterproofing, which may have appealed to some Samsung customers.
Other than that too, there are also reports that the Galaxy S6 bear much similarity to iPhone 6's latest design: Put your thumb on the home key on Samsung S6 and the phone unlocks itself instantly, similar to the iPhone 6. As The Verge pointed out, the camera mount also protrudes out from the rear of the phone, preventing the S6 from lying flat on a table, just like an iPhone 6.
But it's unlikely that this will dampen the phones' appeal. With technology pundits acclaiming their 'blazing fast performance' and 'visually stunning' designs, they may be just the phones to put Samsung back on top in the smartphone market.