With 2013 coming to a close and 2014 just around the corner, you must be busy reflecting on the year that passed so quickly and furiously jotting down those New Year's resolutions.
Last week, we found a company doing just that and we did a quick interview with them. Here's one with Ohad Hecht, Managing Director of the APAC region, representing emarsys, as they close 2013 on a high and begin preparing for 2014 as new exciting challenges await them and their clients with shifting digital marketing trends.
Tell us more about emarsys.
Emarsys provides digital engagement solutions to its customers. Breaking it down, we offer cloud computing marketing tools for our clients in customer intelligence and big data, predictive marketing, multi channel and marketing automation.
In the complex digital space that marketers operate in today, they need to address increasing expectations of their clients in terms of services, products offering and at most part giving personalized content at the right time and in the right context. Our applications and services helps them to do just that by simplifying and automating their work. We work with customers from all verticals – from travel, publishing, media, eCommerce, Automotive, etc, including companies like MediaCorp, BMW, eBay, Canon and many more.
Emarsys' vision is that "consumers love the way emarsys clients treat and communicate with them, rewarding them with unsurpassed loyalty and higher lifetime revenue". How do you achieve this?
This is being achieved by connecting customer behaviours across different channels along with purchase data, scoring and communicating with the customer with content of his choice at the channel of his choice.
The idea is that the set of tools we provide overcome challenges of integration, transfer of data, and know how to deliver to the end consumer what he wants. A complete personalized digital experience with the different digital touch points of the brands.
With emarsys being almost synonymous with digital marketing, how do you think the digital marketing space has evolved over the years?
In general from a very static communication over websites (one sided communication) to personalized, socially infused two sided communication over multiple channels.
The main focus today is on delivering the right content in the right context. This happens, for instance, when your favorite retailer sends you a message via the smartphone that the item you've bought 4 months ago with top reviews is now available at 20% just 30 meters away from where you are with directions to the shop.
In addition, the APAC region is also slowly seeing growth, constantly learning and experimenting when adoption of digital marketing tools increases in all sectors. The developed countries like Singapore, Hong Kong and Australia are more advanced than some of the others developing markets in the region, but this gap is closing quickly.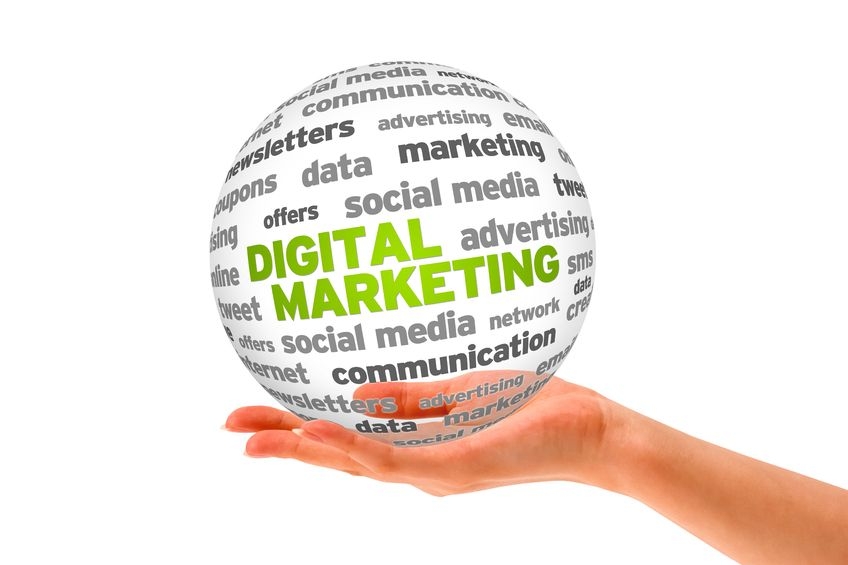 How do you think the digital marketing space is going to look like in 2014 and why?
I've written the following column, and I believe the trends and explanations can be summarized as the following:
Existing channels vs. emerging channels
Viva la email: customers still love email and marketers will yield strong conversions with the channel.
SEO (search engine optimization) still remains strong with the website being the main hub of the digital strategy.
Google rules.
Mobile explosion with more HTML5 mobile sites vs. Apps.
Video gaining traction with Vine making in roads to the digital world.
Complete customer journey (simplified)
Automation of the marketing processes.
Customer retention and engagement automation.
The Internet of things will drive seamless and personalized customer journey.
Data is King, Information (making sense of it) is the Emperor.
Predictions/recommendations
Content discovery and personalization will become a mainstream strategy.
Marrying content and commerce.
Retargeting will become a common conversion tool for marketers on the web and social as well.
Predictive marketing solutions will become accessible.
Prediction revenues attribution across channels.
RTB (real time bidding) is a reality.
Mobile apps: data collection and personalization as a channel.
How would the upcoming implementation of Singapore's Personal Data Protection Act (PDPA) impact the future of Digital Marketing?
The change is very good and finally Singapore will be in line with other Western countries when it comes to protecting users' privacy online. In situations where the user do not have control on who is holding his data and how it is being used, users are reluctant to share data which then affects the 'appetite' to buy online, register, open online accounts at websites, etc.
The change empowers users and protects his right and thus encourages users to get more involved and for marketers to be more creative with what they have to offer. The bottom line is that I think it is very positive with almost to no effect on the digital space on the long run.
How would these legislative changes affect the ability of businesses to effectively reach relevant consumers?
Marketers will have to actually start to market…and get creative to reach the prospects and convince them to become clients, or to register to the services. The short term is usually being characterized by confusion among marketers and companies on what's the best way to go, what are they allowed to do, and what's not.
Many of the companies that adopted the best practices of their users' privacy are the main gainers from the change as they would not have to reassess their efforts.
Emarsys is the engine of some of the world's smartest marketing. It has over 1000 clients across the globe, including industry leaders such as, eBay, Canon, Air New Zealand, Payback, Volvo and SCMP. Together, they segment and analyze one billion customer records and send over six billion personalized emails every month through their technology. Founded in 2000 in Vienna, Austria, emarsys is one of the fastest growing companies in the industry with 400 employees in 13 locations.
Also read: [FEATURED] 3 tips for mobile marketing strategies in 2014