Education, the bane of our lives.
At least, it was that way until some of us stepped into the working world. Yet we all ploughed on for more than a decade, just to reach that dangly carrot in the far distance.
That carrot, which to us, represents a good and well-paying job.
All that is quickly changing. Today, no matter how many years of our lives are spent toiling over books and notes, it may not necessarily grant us our dream jobs. Does this mean that the importance of education has diminished over the years?
Or is it simply because the education system is no longer as relevant as it once was?
In the past, the education system centred on content knowledge, retention as well as research skills. That coincided well with Singapore's industrialisation process, whereby even literacy was a sought after skill that would enable companies to utilise whatever limited technology they had on their hands at that moment.
However, the constant shifts in global economy today has caused the education system to be less relevant. According to Unicef's data, world youth literacy rates stand at 91 per cent, while the number of illiterate youths declined from 170 million to 115 million.
With more and more youths becoming literate worldwide, education systems have to adapt to these changes by providing their students with specialised skills outside of textbook knowledge that will make them more employable when they enter the workforce.
These skills can only be acquired through actual experiences outside of the classroom. Which brings us to the importance of internships and hands-on courses.
The Vital Role that Startups Can Play
With the emergence of the startup scene now, one way that Singapore's education system can counter the problem of skills mismatch is to make use of collaboration with startups to provide useful work experience and skills for the students.
Startups are always ready to hire interns and train them from ground up, providing them with the relevant hands-on skills that will eventually prove to be especially valuable for their future job hunts at other companies.
Internships at startups can then serve as the bridge for students to get their desired work experience and also give them exposure to skills pertaining to innovation and entrepreneurship. Hopefully in the long run, this would reduce the skills mismatch gap and also lower structural unemployment rates.
There is definitely a need to accentuate the importance of a study-work-study-work approach more so than a study-study one. Whereas the latter produces a book-smart individual brimming with content knowledge, the former will produce a better rounded student who is adept at both content retention as well as soft skills such as problem solving and leadership among others. This will be what sets them apart from other candidates when it becomes time for them to burst into the work scene.
The matching of students to internships at startups could even be made compulsory for all schools to adopt. With such a practice in place, it will help to hone the skills of students at these up and rising companies which have much to offer.
How Startups Can Help To Close Skills Mismatch Gap
The Straits Times found that the unemployment rate rose from 3.5 per cent in 2015 to 4.3 per cent in June 2016 in Singapore.
This was caused by an increasingly large skills mismatch between job seekers and hirers. The students churned out by schools were just not turning into efficient workers required by up and rising industries.
Graduates were also found to have very little relevant real-life skills of jobs they wish to apply for as schools had not given them the chance to pick up these skills. This is a very real problem that society currently faces today and the importance of internships and part time jobs to pick up skills have not been emphasised enough.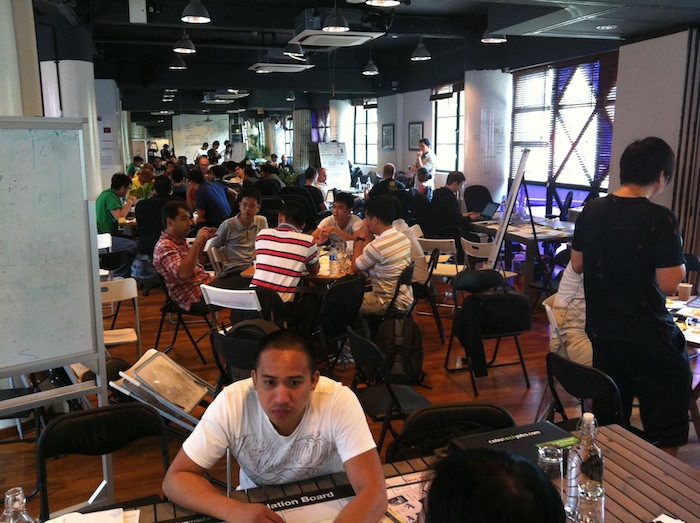 This is where startups can come into the picture with an end goal in mind.
In a research conducted by audit firm Deloitte in 2015, it stated that "traditional credentials are seen to be under threat; they are seen as taking too long to earn and not providing the students with knowledge and skills that they need in the workforce". With academic certificates and degrees becoming more widespread and arguably less valuable in today's context, it is pertinent for schools to take the next big step towards equipping their students with the right values and skills that will allow them to thrive in the working world.
Complete policy structural reform takes a lengthy amount of time to implement, hence looking towards startups to help fill the gap that the current education system is unable to provide would be a good step forward.
A Good Education System Goes Beyond PISA Rankings Alone
Singapore may have the highest achieving students in international rankings, judging by the recent PISA rankings for reading, maths and science, which puts them first amongst 72 countries and economies.
Yet this does not indicate how the students are eventually going to make use of that advantage to help them with their careers in the future. The focus has been shifting, and will continue to shift towards the importance of effective communication, teamwork, leadership skills, taking initiatives, problem-solving, creativity, persistence and curiosity.
The problem is that the education system is just unable to adapt to these evolving needs fast enough and their focus does not keep up with the times.
There has been huge emphasis on innovation and entrepreneurship in recent years.
However, Singapore's education simply does not promote the importance of them as much as they should. It is little wonder that the system has been churning out intelligent young students capable of solving difficult problems and applying critical thinking skills, but all on paper.
In the real world context, however, Singapore has not been doing as well as expected.
In the recent World Economic Forum (WEF) rankings, Singapore has noticeably fallen in rankings on innovation and sophistication, two key areas that are pertinent to economic success in our technology driven world today.
This once again pushes for the need of an internship focused education system which local startups are capable of achieving.
Ultimately, the booming startup scene is one that can be extremely beneficial to our local education system.
By joining hands with schools, startups can provide the education system with its much needed booster and commit themselves to producing holistic students who can do well both academically and professionally in the future.
To remain competitive in the global market, we need our country's future leaders to be equipped with the best education possible; one that teaches them things beyond textbooks and allows them to be best they can be.
This article was written by Seline Kok, Copywriter at startup Grdient (grdient.com) which is trying to build a university of the future to groom the next generation of innovation workers.
Featured Image Credit: Startup Weekend