If you're a child of the internet, I'm pretty sure you've heard of 9GAG.
With 37 million followers on their Facebook page itself, the Hong Kong-based platform has, personally, been an integral part of my newsfeed.
From viral memes to articles and videos, it relies heavily on user-submitted content, and while that means that there's never a shortage of content, the quality of what's submitted can range from pure brilliance to "meh".
Regardless, their model is working – especially on millennials – and they've just used their influence and network to dig up some interesting insights about their users from all over the world.
Called the Global Millennial Black Paper, 9GAG partnered with market research institute GfK to conduct a survey, asking several 'would you rather' questions about "life, career, politics, the internet, video games, social media, entertainment, friendships, eating habits".
They put the survey on their various channels (desktop, mobile web, app etc) and received 134,694 responses from 194 countries in just 2 weeks.
According to them, this Paper might just be "one of the LARGEST millennial surveys ever!"
They chose to focus the Paper on 36 countries with n≥1,000 samples – including countries like Australia, Belgium, Canada, Denmark, France, Germany, India, Malaysia, Philippines, Singapore, UK, the US and more.
Defining 'millennials' as anyone between 18-34 years old, they had 95,356 respondents from that age range, with a majority (70,115) from the 18-24 age range.
Male respondents also heavily outweighed female respondents, with 23% of them being the latter.
These were the questions they asked:
You're more than free to read the paper for yourself here, but we've decided to pick out some interesting bits about their Singapore respondents from the Paper for you.
1. 55% Singapore Respondents Would Rather Give Up Sex Than The Internet
Yay we got first again!
Well, perhaps this isn't a good sign for the government given our declining birth rates, but with the global average being 43%, it's quite obvious where their respondents' preferences lie.
P.S. Our neighbours up north also did pretty well (??), with 54% preferring to give up sex than give up the internet.
2. 47% Singapore/Malaysia Respondents Would Rather Lose Their Right To Vote
This was a rather polarising one.
While a large majority of respondents in Italy, Austria and Germany would rather lose the right to say anything on social media, those in Singapore, Malaysia and Indonesia are more divided on the matter.
3. 73% Singapore Respondents Would Rather Watch Baywatch Than Dunkirk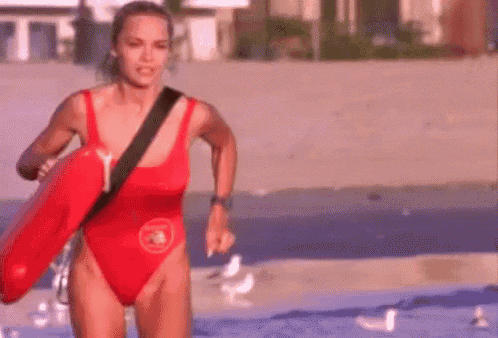 In spite of rave reviews, a noteworthy director, and an 8.3 rating on IMDB, Dunkirk still fails to appeal to Singapore respondents, with an overwhelming 73% of respondents preferring to watch the titillating (pun intended?) shenanigans of physically attractive lifeguards.
Then again, the global average was 62%, so…
4. 9% Singapore/Malaysia Respondents Would Rather Gain 10,000 Friends On Social Media
While the overwhelming majority values friendship offline over online 'friends' who might not even know you in person, Singapore and Malaysia were the likeliest among all countries to pick the latter.
Of course, a mere 9% respondents chose that option, but it's sad to think that there are those who prefer social media 'fame' over actual human connections.
5. 43% Singapore Respondents Would Rather Play Their Favourite Game Non-Stop
As opposed as being restricted from playing their favourite game for 6 months, 43% of Singapore respondents would rather pick playing their favourite game for 6 months – non-stop.
9GAG respondents on the whole leaned away from (32%) playing the same game non-stop for 6 months, but given that the top countries listed were Malaysia (50%), Philippines (44%) and Singapore (43%), gaming companies might have just gotten a clue on where their biggest fans will be.
Do You Agree With The Results?
It's important to note that a pretty small sample of those living in Singapore was used in this survey, so the results are definitely not representative.
Interested to find out more? Read the paper here!