I have a confession to make.
Despite having a day job that revolves around reading and writing, I do not read as much as I should.
Let me clarify – I don't read for leisure as much as I should.
This doesn't stop me from being an avid book collector, though.
Giving myself excuses like 'Oh, this book will finally get me in the habit of reading again', or 'This won't be on sale again', visiting a bookstore often feels like an exercise to see how many lies I can tell myself in a short span of time.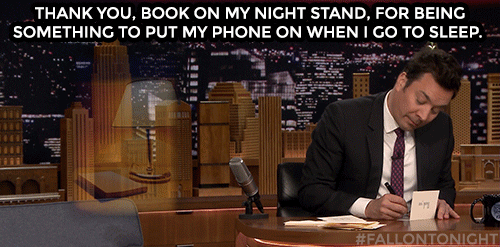 My bookcase, which should be a reflection of the worlds I've explored and personalities that I've gotten acquainted with has thus become a source of conflicting feelings of pride and yet, crippling guilt.
This is why when I got to know of the Hawkins Library app from a Reddit thread, I knew that I could finally relieve some of that guilt.
Like A Carousell For Books, But Without Any Payment
Introducing themselves as "local students who build random things for fun", the app's purpose is straightforward – list your books on the app and lend/trade them or borrow books from others.
Getting in touch with the team, I found out that the team are a trio of university undergraduates – Jaslyn (22), Seng Wee (24), and Huey (22).
Jaslyn and Seng Wee are both engineering students at Nanyang Technological University and "programming hobbyists", while Huey has since left the team to pursue his studies overseas.
As self-taught developers, they picked up their software engineering skills by "googling questions, reading technical blogs and going through tons of free online tutorials".
While they had been building and tinkering with software to build "random side projects for fun and for friends" for a few years now, the inspiration behind Hawkins Library was anything but random.
Jaslyn shared the observation that with the rise of the sharing economy, they thought that this could also be applied to books in Singapore.
"NLB has been running a [book exchange initiative] in their public libraries for a couple of years and there are some community-initiated book exchange shelves in Bishan [and] this suggested to us that there was an interest in sharing physical books [but] there should be a more efficient way of doing so."
"The library often doesn't have the books we want to read immediately, especially the more popular books which we wanted," she explained.
"And purchasing books is not good for a student's bank account, haha!"
She also echoed a rather popular sentiment among readers – that the convenience of digital books still can't beat the joy that comes with holding a physical copy.
"In an age where people are increasingly sucked into their phones, I think it is important to build digital communities that encourage real life interactions."
'Hawkins Library', A Name Inspired By Fiction And Real Life
I was curious as to why for such a local community-focused app, it had a name like 'Hawkins Library'.
Beyond being tied to the word 'hawking' ("This is like a marketplace for books."), it is also a name that pays homage to Stephen Hawking, who had passed away around the time they started thinking about a name.
Big fans of Netflix hit series Stranger Things, the app also shares its name with the library in the show.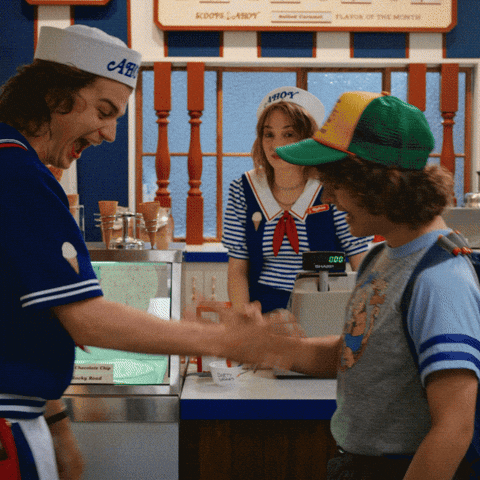 Drawing a parallel to how the series inspired feelings of nostalgia for the 80s and 90s, they thought that it would similarly be "pretty cool to bring back the old days when physical books was the norm".
Juggling commitments like school, internships, and work, the beta version of Hawkins Library took around 9 to 10 months of development and "many many long and endless nights debugging and building features and testing".
"To be honest, building this was technically challenging," said Jaslyn.
We relied on open source frameworks that often have new bugs when upgrading, so we had to build workarounds those complicated technologies.

Jaslyn, co-developer of Hawkins Library
"Besides technical challenges, there were also user behaviour challenges. How can we make the user interface and experience more intuitive, and given the limited time and resources, how can we prioritise which features to build?"
Fortunately, all their hard work paid off, with them accumulating over 100 users over a single weekend after the post on Reddit.
Building A "Decentralised Library"
The idea we have and like to think about for Hawkins Library is actually a decentralised library model.

Jaslyn, co-developer of Hawkins Library
To understand the concept, she made reference to the "traditional model of a library, [as seen in our] public library".
"You can think of a public library as a large data centre or centralised storage space – it requires a lot of space, manpower, and air-conditioning."
"If we decentralise a library, and have the books stored on many people's shelves instead of a centralised building, would it be more economically-efficient as well as provide a better reading experience?"
She admitted that the current iteration of Hawkins Library isn't exactly what they envisioned yet, but hopes that "it could go that way in the future if people find it cool and useful".
She also expressed the wish to work with other book organisations or even the National Library Board in the future.
"Hopefully people will find our product useful and we can think of ways to take it to the next level with feedback or help from the community."
I'd like to thank Jaslyn for her time!
Check out the Hawkins Library app here.