Travel is all about new experiences, but there are times when a sense of familiarity is welcome.
This is especially so when you're trying to get to a destination but aren't sure of how to get there, or if you're running late and public transport is not an option.
Grab has just unveiled a welcome piece of news for travellers to Japan and the Middle East.
Grab Around Cities In Japan And Middle East
From today (19 Nov 2019), Grab users in Singapore and the Philippines can use their Grab app to book rides in Japan and the Middle East.
The service will roll out to users in other countries including Malaysia in 2020.
Grab users will be able to book a ride, pay for them with GrabPay Credits, and earn GrabRewards points in 5 Japanese cities and 94 cities across 13 Middle East countries.
If the language barrier is something you're worried about, the Grab app will remain in your native or preferred language, and GrabChat conversations will be "instantly translated".
This move was made possible via a partnership with Splyt Technologies, and Grab rides will be fulfilled through JapanTaxi in Japan, and Careem in the Middle East.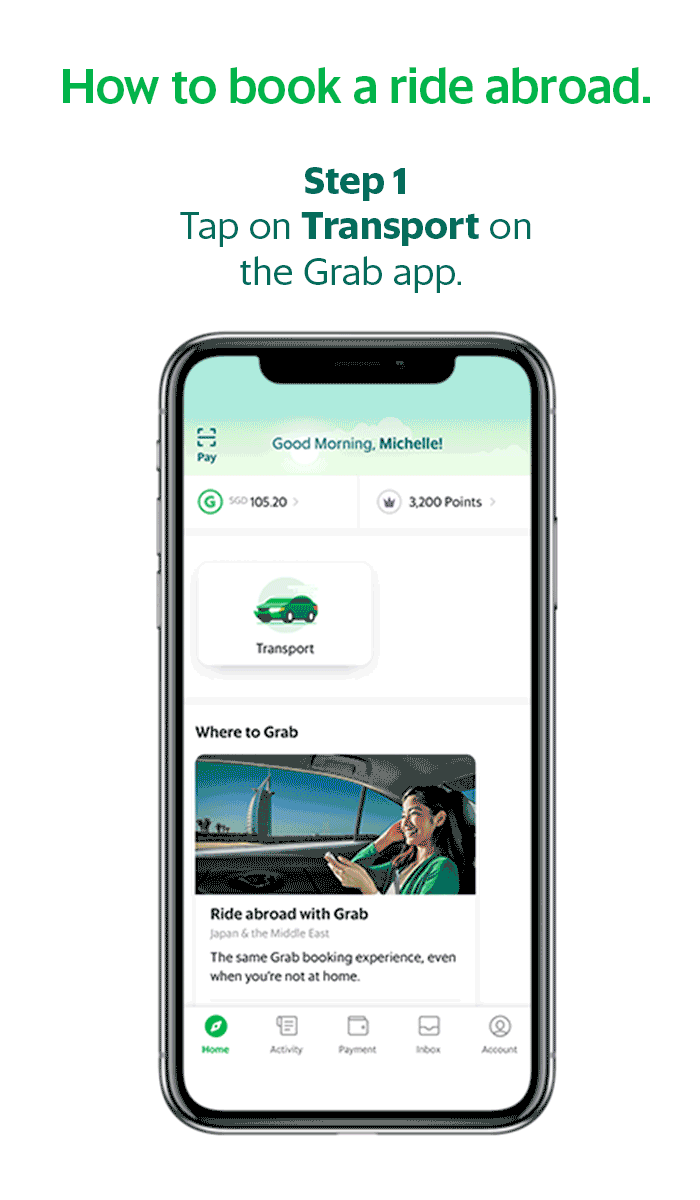 Grab users are advised to set up and verify their GrabPay Wallets and ensure that sufficient GrabPay Credits are topped up before the trip so that rides can be paid "seamlessly" abroad.
Grab also shared that their Customer Experience team will be available for users, and in the unlikely event of an emergency, users will also be able to access local emergency services through the Grab app.
Feature Image Credit: Tourist Japan