Sasa International announced yesterday (2 Dec) that it will be closing all its 22 stores in Singapore.
According to reports, around 170 employees will be affected by the move, but they will be "fully compensated according to local employment laws and regulations".
In a statement, they mentioned that the Group's performance in Singapore "has been less than satisfactory for many years, and has recorded losses for six consecutive years".
The Group's turnover for Singapore was S$17.36 million in the six months ending 30 Sep.
"The Group had taken measures in recent years to restructure the local management team and to enhance store display and product mix with a view to driving sales," it added.
Regrettably, the results were far from satisfactory.
Sasa plans to concentrate its resources in core markets like Hong Kong, Macau, Malaysia, and mainland China.
The Group currently operates a total of 265 stores and an ecommerce business.
Reasons Why Sasa Might Have Failed In Singapore
2019 has been a tumultuous year for businesses.
For one, news that fashion retail giant Forever 21 filed for bankruptcy came just a few months ago in September.
Personally, I do feel that the downfall of Sasa Singapore can be attributed several key reasons.
Here are a few that I can think of, from my experience as a consumer of skincare and beauty brands:
1 . Prices aren't steep, but aren't the cheapest around either
There are consumers who make purchasing decisions based solely on the brand of a product, but there are also those who simply pick the most value-for-money option.
Stores like Venus Beauty and Beauty Language, many of them located in the heartlands, are known for selling beauty essentials at prices lower than what you'll find elsewhere.
As fans of Korean beauty brands, and my colleague and I also often turn to online store Althea, which sells products shipped straight from Korea at prices lower than the brands' retail stores locally.
With both online and offline options available for the 'Budget Barbies' out there, Sasa Singapore just couldn't find a space to stand out among the competition.
2. Didn't manage to gather followers of 'cult' brands
In the world of makeup and skincare, marketing is everything, and brands are always seeking to inspire a 'cult following' with celebrity endorsements (think: Rihanna's Fenty Beauty) and/or attractive packaging (think: Urban Decay's Game of Thrones eyeshadow palette).
Unfortunately, Sasa Singapore didn't manage to carve out a niche in being the place to go to for these in-trend brands.
Perhaps this isn't totally the fault of Sasa Singapore, but they could definitely have done more to market the exclusive brands that they do stock on their shelves.
3. Membership programme didn't stand out
Customer loyalty is something that should never be overlooked, and making sure consumers return again and again goes beyond an annual birthday discount code.
We see companies rolling out perks like loyalty points that can be exchanged for items, birthday gifts, or exclusive member discounts during sales periods.
A quick check on the perks of Sasa's highest tier membership reveals a pretty decent loyalty programme.
To qualify, shoppers need to spend $120 in a single receipt, or an accumulated purchase of $300 within 3 consecutive months.
Let's now take a look at Sephora's popular loyalty programme:
While both Sasa's VIP tier and Sephora Black tier require a $300 'entrance fee', the latter has won not just in the prestige of its brand, but also in terms of apparent accessibility.
Spending $300 in 3 consecutive months/$120 in a single receipt sounds, and is more intimidating compared to $300 in 12 months, and this makes a Sephora Black card a more achievable goal as compared to the Sasa VIP card.
When it comes to prestige of its brand, Sephora is just the 'cooler kid', and a fair number in my social circle who have spent enough to become Sephora Black members even proudly wear it as a badge of honour especially when it comes to member-exclusive sales, free gifts, and birthday perks (free eyebrow waxing, hello?).
4. Didn't effectively tap on ecommerce
Black Friday and Cyber Monday have come and passed, and the insane success of these campaigns across ecommerce sites is just a testament of how much consumers of today love a good sale.
And to be honest, until the recent announcement, I never knew that Sasa also dabbled in ecommerce!
Admittedly, it can be hard to fight with ecommerce giants like Amazon and Lazada, but Sasa could still have hopped on these sales periods to actively drive traffic to their ecommerce site as well.
5. So-so shopping experience
If you're like me, 70% of my visits to beauty retail stores end with me empty-handed, but with a hand full of lipstick swatches.
While window shopping doesn't drive immediate sales to a store, what firms need to understand is that providing a positive shopping experience can potentially pay off in the long run.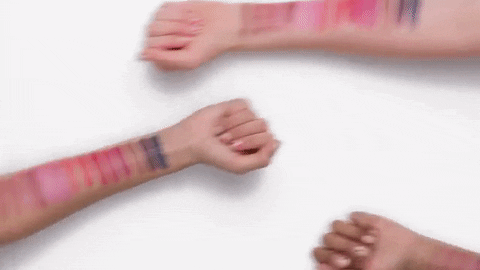 When you let consumers experience products without a salesperson hanging around them like a hawk, they would feel less pressured and more likely to give a product a fair chance.
Personally, I have kept away from Sasa outlets after a particularly bad experience a few years back when a staff kept following me around the store, trying to push products to me.
"If you want to know more about a product, their salespeople will keep asking you to buy," echoed a colleague on her recent Sasa experience.
That's not to say that salespeople should be completely out of the picture.
Instead, sales staff should be more of a complement to the shopping experience, providing suggestions when customers need more information, or a second opinion.
A good example of how a retail store has given that choice to customers is Innisfree, where customers can choose baskets which indicate whether they prefer to shop without assistance, or with help from staff:
And if you want to know, yes, I do go back to the same retail stores that have given me the best shopping experience when I eventually make the decision to purchase an item.
The Sa-d Reality Of Retail
Eventually, I think the fall of Sasa in Singapore can be attributed to a single reason – the chain never stood out in any aspect, be it value, brand prestige, or experience.
What do you think is the reason why Sasa Singapore failed? Let us know!