With all the approvals that the Monetary Authority of Singapore (MAS) has been granting to companies dealing with cryptocurrencies, it can be difficult to keep track of which companies have been approved.
Some companies have been granted an In-Principle Approval (IPA), while others have been granted the Major Payments Institution (MPI) Licence.
This licence is granted under the Payment Services Act (PSA), which came into effect in January 2020. The PSA sets out a definition for cryptocurrencies, otherwise known as Digital Payment Tokens (DPTs), and mandates that companies acting as intermediaries dealing with these tokens require licensing.
Following the announcement of these new licensing laws, MAS has granted exemptions for some companies, allowing them to continue providing crypto services without a licence while MAS reviews their applications.
MAS also sets requirements for companies to apply for their MPI licence. Applicants must ensure that its management team has sufficient experience in operating a business in the payments services industry, as well has having sufficient capital buffers to account for profits and losses.
Companies must also fulfil audit requirements, comply with anti-money laundering requirements, and have a permanent place of business, with at least one appointed person to address queries or complaints from customers.
The checks by MAS may take several months, during which time the authorities do their due diligence and carefully examine each company. Upon finding the company satisfactory, MAS will issue an IPA, and work with the company towards achieving full compliance, upon which MAS will issue the full licence.
So far, more than 160 entities have applied for the MPI licence for DPT services, and only five companies have been granted the licence so far. Over 100 have also been rejected, and major exchanges such as Binance have also withdrawn their application.
Here's a summary of the licences that MAS has granted, and what these companies do.
1. FOMO Pay
FOMO Pay received its IPA from MAS in August 2021, and its MPI licence in September 2021.
Founded in 2015, FOMO Pay is a fintech company that specialises in providing integrated payment solutions to merchants and retailers. One of its many achievements also include being part of the founding members of the SGQR taskforce to develop a common QR code standard for e-payments.
The company allows retailers to accept cryptocurrencies as payments. These cryptocurrencies include Bitcoin, Ethereum, USDT, and USDC.
Merchants who adopt the crypto payment solution will see a reduction in cost due to lower transaction fees compared to those from conventional fiat currency payment methods.
By receiving settlements in fiat currency, they will also not be exposed to forex fluctuations that could arise from receiving payment in crypto.
2. Independent Reserve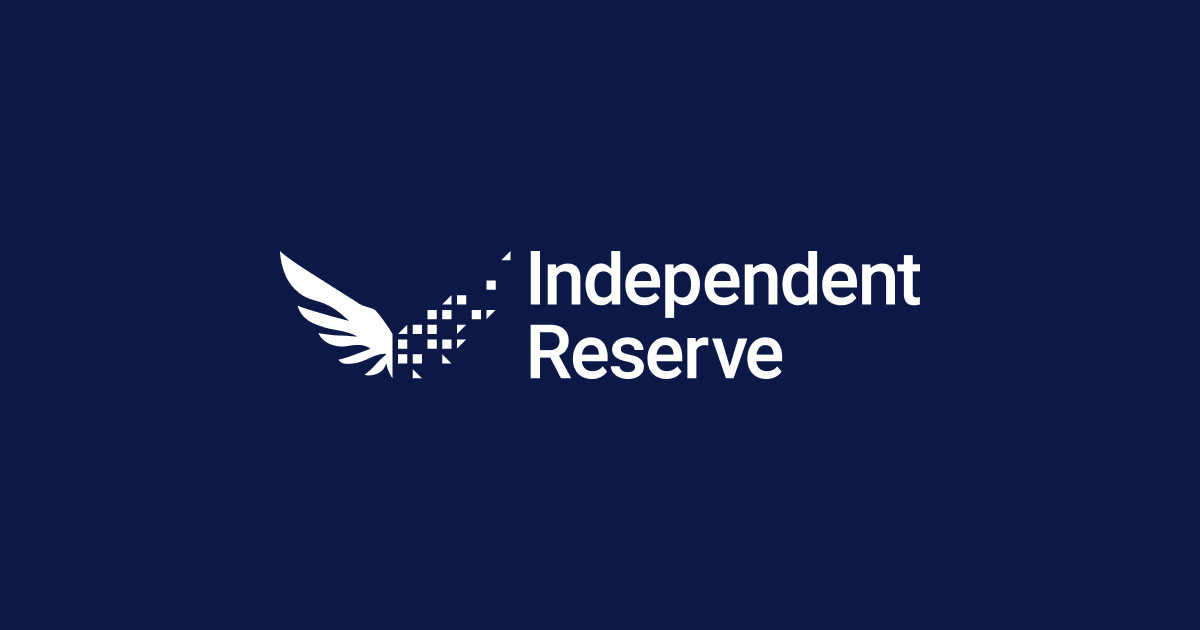 Independent Reserve is an Australian-founded cryptocurrency exchange, and holds the distinction of being the first foreign company to have been granted the MPI from MAS. The company had previously received its IPA in August 2021, and became fully licensed in September 2021.
The company was founded in 2013, and expanded to Singapore only in 2019. It allows customers to change their currencies from Singapore, Australian, United States, and New Zealand Dollars to cryptocurrencies and vice versa.
The cryptocurrencies offered by Independent Reserve include Bitcoin, Ethereum, XRP, and other major cryptocurrencies. As of September 2021, the company reported that it had over 200,000 customers.
Independent Reserve has also expressed interest in making Singapore its ASEAN headquarters, and has plans for regional expansion and partnerships.
3. DBS Vickers

As the brokerage arm of DBS Bank, Vickers obtained its IPA in September 2021, and its MPI in October 2021. The licence will allow DBS to support asset managers and companies to trade in cryptocurrencies through the DBS Digital Exchange.
Currently, Vickers allows customers to trade between four fiat currencies: SGD, USD, HKD, and JPY. For cryptocurrencies, Vickers also allows customers to trade Bitcoin, Ethereum, Bitcoin Cash, and XRP.
While DBS has generally been quite accepting of cryptocurrencies being introduced in Singapore, CEO Piyush Gupta has also previously stated that the bank will not be extending their cryptocurrency trading services to retail consumers in the near future.
4. TripleA
Triple A received their IPA in September 2021, and their MPI in November 2021.
Founded by serial fintech entrepreneur Eric Barbier, TripleA is a jack of all trades when it comes to the crypto space. He credited the company's focus on its B2B business model, and their fulfilment of Know-Your-Customer obligations.
The company allows customers to trade cryptocurrencies, transfer money internationally, and also functions as a crypto payment gateway, allowing clients to accept payments in cryptocurrencies.
TripleA also partnered with Grab last October to enable cryptocurrency investments for TransCrypt (a TripleA brand) users, in which TransCrypt users will be able to buy cryptocurrency on TripleA through GrabPay.
5. Coinhako
Coinhako is the latest company on this list to have received its MPI in early May 2022.
Coinhako is a digital exchange that provides investors with a platform to buy and sell cryptocurrencies, and allows for the storage, transaction, and trading of cryptocurrencies.
Last year, the company reportedly oversaw trading of around S$7 billion, and a 522 per cent year-on-year growth in account openings. Coinhako is also looking towards regional expansion, after raising a new round of funding last year.
6. Hodlnaut
Founded in 2019, Hodlnaut allows customers to earn interest on their cryptocurrencies, by lending out cryptocurrencies to financial institutions and reliable decentralised protocols. The company received an IPA from MAS in March 2022.
Hodlnaut is currently looking to expand its business, allowing users to apply for loans and expanding crypto lending to retailers.
They will also allow users to deposit USD or SGD onto the platform, removing the need for users to convert fiat currencies to cryptocurrencies through a different exchange before depositing them in Hodlnaut.
7. Digital Treasures Center
Crypto payments startup Digital Treasures Center (DTC) received its IPA from MAS in March 2022
It helps clients take advantage of cryptocurrency transactions by allowing businesses to receive payments in cryptocurrency.
DTC founder El Lee believes that since traditional credit card companies charge high fees and have long settlement times, cryptocurrency payments are the future. DTC allows merchants to pay lower transaction fees and receive their funds in a timely manner. 
In the short term, it is looking at expanding to markets like Dubai, Australia, and other countries in Southeast Asia.
8. Paxos
Paxos received its IPA in March 2022, and functions as a crypto brokerage and cryptocurrency custodian for clients. It also builds cryptocurrency and blockchain infrastructure for clients that wish to offer crypto products to their own customers.
Last month, the company raised US$500 million in funding at a valuation of US$2.4 billion, making it one of the fastest growing fintech startups in the world.
The company was launched in 2012, both in New York and in Singapore. As a crypto exchange, it supports Binance USD, Pax Dollar, and offers users PAX Gold, which is a token backed by physical gold held by Paxos.
9. Sygnum
Sygnum is a digital asset bank and digital asset specialist that's based in Switzerland. The company has a Capital Markets Services Licence in Singapore, and was issued an IPA from MAS in March 2022.
Services offered by Sygnum include being able to deposit CHF (Swiss Franc), USD, EUR, and SGD to invest in cryptocurrencies such as Bitcoin, Ethereum, XRP, and Bitcoin Cash.
Additionally, Sygum offers white-listed DeFi pools and expanded staking services for profit, as well as asset management solutions and commercial partnerships with blockchain ecosystems for clients.
Earlier this year, the bank raised S$120 million in an oversubscribed Series B funding round, and brought the company's valuation past S$1 billion. The funds will go towards developing the company's Web 3.0 services.
10. Revolut
The company has held a MPI since October 2020, and received its IPA for digital payment token services in April 2022. With this, Revolut is now able to allow customers to convert between fiat currencies and cryptocurrencies.
Founded in 2015 in the UK, Revolut is today a global fintech firm offering customers the ability to deposit and change currencies through a digital wallet.
The company reported high growth over the pandemic period, with its customer base in Singapore having grown six-fold since the onset of the Covid-19 pandemic and its revenue run rate more than doubling over the past year.
11. Luno
Luno, which received an IPA in April 2022, is a cryptocurrency platform that allows customers to purchase and store cryptocurrencies, as well as invest in them.
The company was founded in 2013, and was acquired by the Digital Currency Group in 2020. Luno has garnered over 10 million customers across 40 countries and reported a 35 percent year on year growth of its customer base, and aims to bring cryptocurrency to over a billion customers by 2030.
S'pore's strict crypto regulations upholds high standards
As Singapore dedicates itself to becoming the definitive cryptocurrency hub in Singapore, many fintech and crypto startup founders have also expressed approval for the strict regulations that the MAS has set for their licensees.
Companies that have already received their IPAs or MPIs also expressed similar sentiments, and pride themselves on having fulfilled the high standards set by the regulatory authority.
The order of the day for MAS remains 'quality over quantity', and as Managing Director of MAS Ravi Menon pointed out, "We don't need 160 of them to set up shop here. Half of them can do so, but with very high standards, that I think is a better outcome."
Featured Image Credit: Free Malaysia Today