Last Friday (June 10), Telegram announced that it would launch a paid subscription plan for users later this month. The paid subscription plan would allow users to have a higher limit for chats, media, and file uploads.
The messaging app has more than half a billion monthly active users, and counts Meta's WhatsApp as a competitor.
The paid subscription plan would allow users to have a higher limit for chats, media, and file uploads, according to CEO Pavel Durov.
"Many have been asking us to raise the current limits (on chats, media, and file uploads), so we looked into ways to let you go beyond what is already crazy. The problem here is that if we were to remove all limits for everyone, our server and traffic costs would have become unmanageable, so the party would be unfortunately over for everyone," said Telegram CEO Pavel Durov.
After some consideration, the paid subscription plans were the only way to let users get more features, while keeping the existing ones still free, he added.
The subscription plans are entirely optional and allow users to support Telegram. However, existing features will remain free and Durov has also promised that "plenty of new free features" are coming.
Telegram has previously launched sponsored messages as a form of advertising. These messages are displayed in large public one-to-many channels, and no user data is mined or analysed to display ads. 
That being said, Durov has defended the move with an appeal to his vision for the application to remain focused on its users.
"While our experiments with privacy-focused ads in public one-to-many channels have been more successful than expected, I believe that Telegram should be funded primarily by its users, not advertisers. This way our users will always remain our main priority," he said.
End of an era? Not really.
Understandably, the announcement has caused quite the commotion. Many of us in Singapore use Telegram, and not just for chatting with friends — the application hosts business accounts, news broadcasts and more.
The announcement of Telegram Premium and its subscription plans are likely to affect some users, but is it going to be significant? Probably not.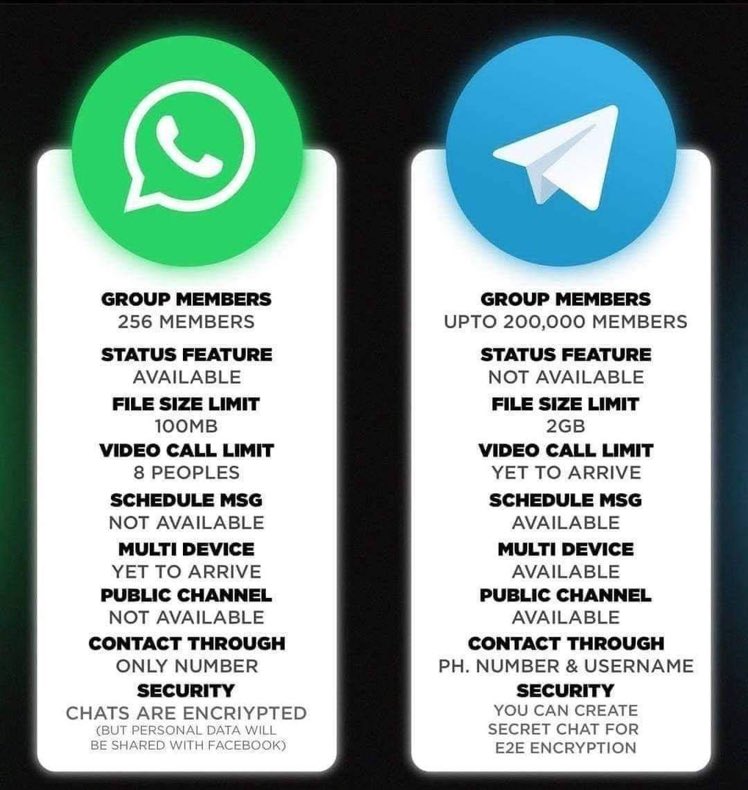 For one, there is already no limit on the number of messages individuals can send to each other. However, limits still exist in terms of file sizes and how many groups a single user can create in a single day.
Currently, the file size limit is 2GB, which is sufficient to send a high-quality video that's about half an hour in length.
The number of participants in broadcast groups like Vulcan Post's is unlimited, and channels also allow an unlimited number of subscribers.
With these limits, the question should not be how much we would be limited by Telegram Premium's subscription fees. Instead, it should be focused on who would require exceeding these limits on a regular basis.
Of course, if Durov suggests that there are, as consumers we are not really in a position to cast doubt on his statement.
And for those of us who are currently using the Telegram for free, Durov has already promised that there will not be any interruption of service. Effectively, those who have been using Telegram without exceeding its limits will have nothing to worry about and more to look forward to, since Durov has also promised that some premium features will also be released for free.
No free lunch in the world
As consumers, we should also understand that there is no free lunch in the world. Everything comes at a cost and when something is marketed to us as free, we should also question if we are indeed the consumer or the product.
The most prominent alternative to Telegram is WhatsApp, owned by social media giant Meta. Meta's network includes Instagram and Facebook, among others.
While WhatsApp and Facebook are free for users, Meta as well as Telegram, are ultimately still companies and a base requirement for companies is to cover their operating costs.
An estimated 15 billion Telegrams were being delivered daily in 2016. Meanwhile, WhatsApp delivers around 100 billion messages daily.
These messages require servers, and these servers cost money. In addition, app developers also have to contend with customer complaints, product development, and much more.
Can we really expect these companies to provide these services completely free of charge?
Therefore, is it really unreasonable to expect that monetisation is a concern for these service providers, especially as they continue to work on the application itself?
Of course, one may argue that WhatsApp is, as of now, free to use. Users are not charged a fee for downloading WhatsApp, and there is no limit as to how much one uses the application.
But we should also consider that WhatsApp is part of Meta's ecosystem, and this is not an ecosystem that prioritises our privacy.
Facebook tracks our every move on their host of sites, from who we interact with, to what we read and watch. And WhatsApp, as part of the ecosystem, has also been dragged onboard the system. This data is then sold to companies, who in turn post targeted advertisements on Facebook.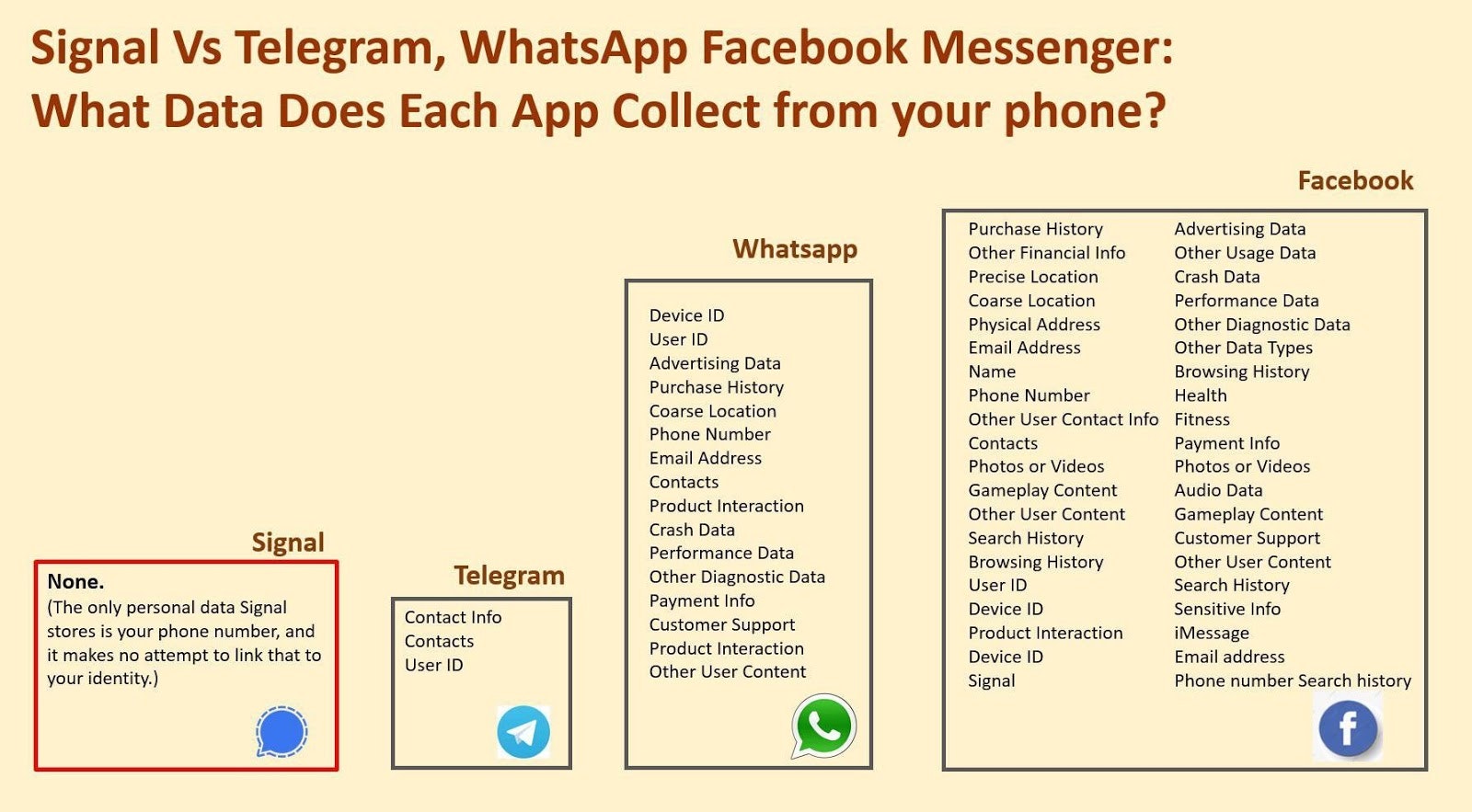 So when we say that WhatsApp is free, the cost is instead paid using our data. WhatsApp collects data about our purchase history, payment information and advertising data, while Telegram does none of the above. 
And lest we forget, before Meta's acquisition of WhatsApp, WhatsApp also cost money to use on a similar subscription model — except that this was for almost all users rather than for those who used the application most.
So at the end of the day, it seems that Telegram is still giving us quite the bargain when it comes to choosing a messaging platform. Our data is still protected with Telegram, and only those that use the platform far more than regular users will be paying for premium features.
This is likely the fairest scenario for most of us — those that use the most, contribute the most, and those who use the least, remain unaffected. And while there is no free lunch in the world, those that consume the most, at least in Telegram's paradigm, should also pay the most.
Featured Image Credit: South China Morning Post