[This is a sponsored article with Cyberview.]
The healthtech industry is booming globally, and Malaysia is no exception, with the country's digital health market projected to grow by 11.15% (2022-2027). Demands for digital health solutions have been spurred on by a thirst for innovation, and the pandemic.
Local and foreign startups offering solutions to address both curative, and preventative healthcare have curated more targeted and personalised medicine for individual patients.
Noticing the need healthtech startups have for a conducive R&D and commercialisation environment, Cyberview is stepping in as an ecosystem builder for Cyberjaya. The tech hub developer plays a critical role in supporting the growth of such companies in this space.
To highlight some startups with such solutions using Cyberjaya as their operations base, we spoke to Supagene.Asia (Supagene) and Hematogenix in the smart healthcare focus area.
Preventative healthcare through DNA testing
Supagene's team believe that knowing your genetics can be likened to finding the missing puzzle piece in your life.
"Some people would experience a condition that they themselves or even the doctors can't explain," co-founder Nura Samsuddin elaborated. "That's when DNA tests are needed."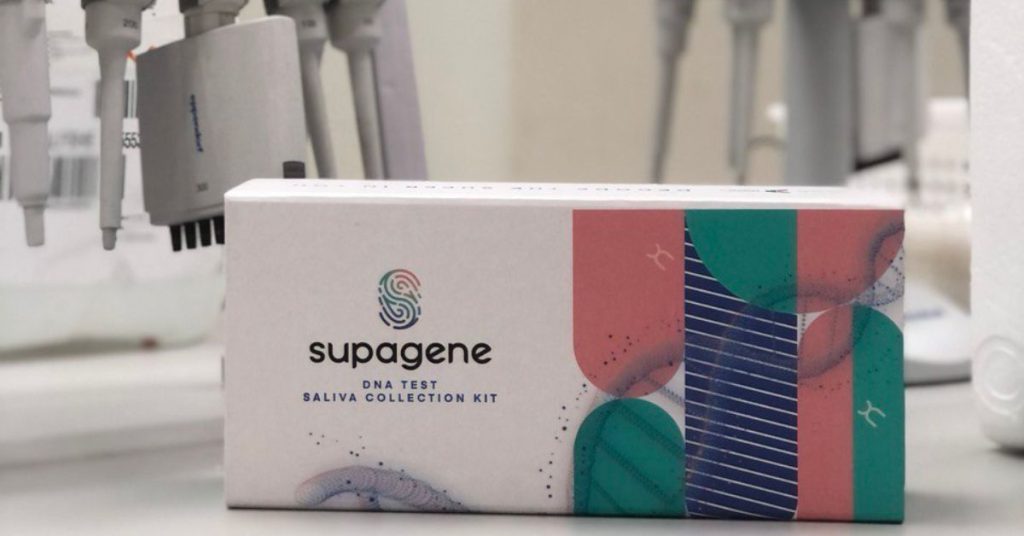 On top of giving you insights into your predispositions, DNA tests can also provide answers to inexplicable problems about your disease risk, diet, exercise, mental health, and fertility problems.
Supagene differs from other DNA testing companies in the market by focusing on health-based data sets from Asian populations. This is so that the results for Malaysian and SEA customers are more accurate.
From brief research, although other companies contain Asian data sets as well, they mostly focus on heritage-based genetic testing.
The Malaysian startup also provides a full post-testing actionable programme. This gives customers tailored, practical solutions to take charge of their health, paired with professional support from doctors, genetic counsellors, dietitians, and fitness coaches.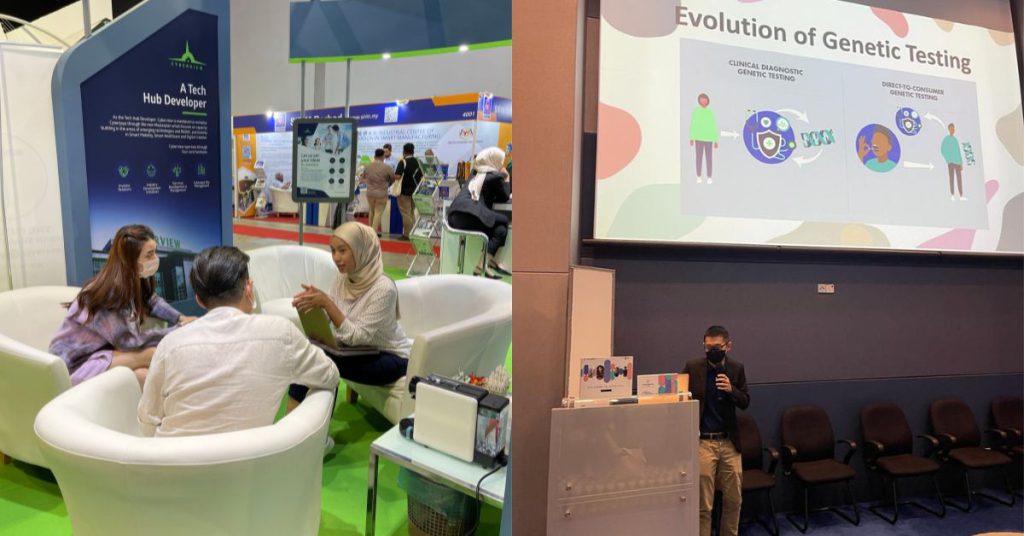 Launched in 2019, Supagene chose Cyberjaya as its hub for DNA research and reporting due to its complete and well-developed ecosystem for smart health activities like R&D and commercialisation.
Nura shared that operating the company's clinical research in Cyberjaya has enabled Supagene to attain more samples from the city's niche and segmented population.
For example, Supagene was able to work with Cyberview in a corporate DNA testing programme. Here, corporate employees in Cyberjaya could learn about disease prevention and take part in a personalised wellness programme based on their individual genetic information.
This, Nura added, is in line with both Supagene's and Cyberview's vision: to transform Cyberjaya into an empowered smart city.
With the help of Cyberview's ecosystem and network, Supagene has managed to partner with Malaysian panel clinics to make its DNA test kits more accessible to the public. Furthermore, the company is setting sights on regional expansions to Indonesia, Thailand, and Vietnam.
In terms of expanding their services, Supagene's team is looking to integrate more health screening tests with their current DNA tests. Once this is developed, they hope to roll out more in-depth personalised programmes and treatments to market.
Specifying treatments to the exact cancer
When it comes to finding treatments for life-threatening diseases like cancer, time is of the essence. Hematogenix is a healthtech company aiming to speed up the diagnostic process, to help get a patient the proper treatments faster.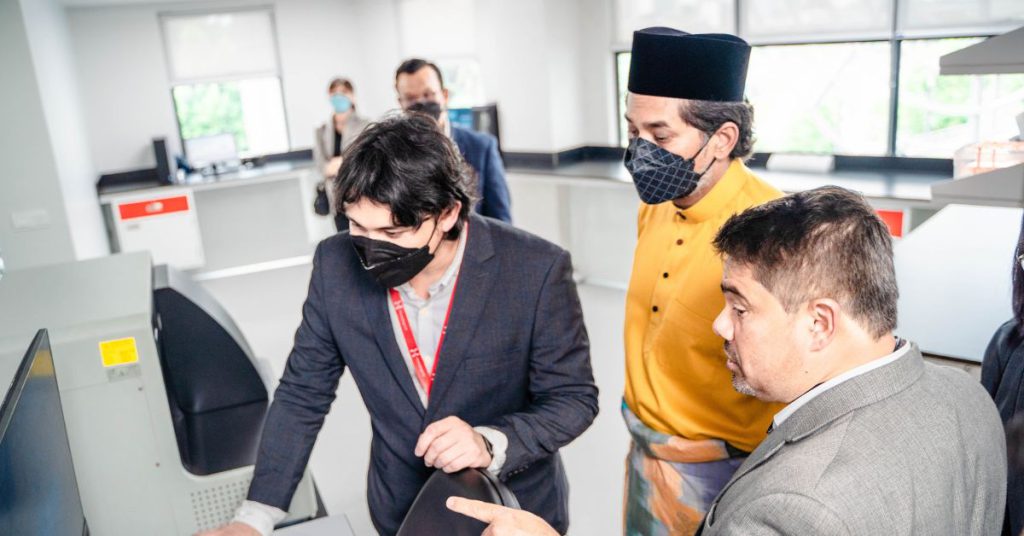 The company works with doctors in identifying the exact type of cancer a patient has, based on biomarkers present in a patient's blood, bone marrow, or tissue biopsy samples.
Once the exact cancer has been identified from Hematogenix's extensive testing, physicians will get to choose the appropriate medicine that can target the patient's cancer.
Hematogenix has been in operation in the US since 2007 and expanded to Malaysia in June 2021.
Dr Khairul Faizi Khalid, Hematogenix's Asia Pacific Operations Manager, shared that Malaysia was chosen for the startup's SEA expansion due to the well-established clinical research ecosystem thanks to the Ministry of Health (MOH).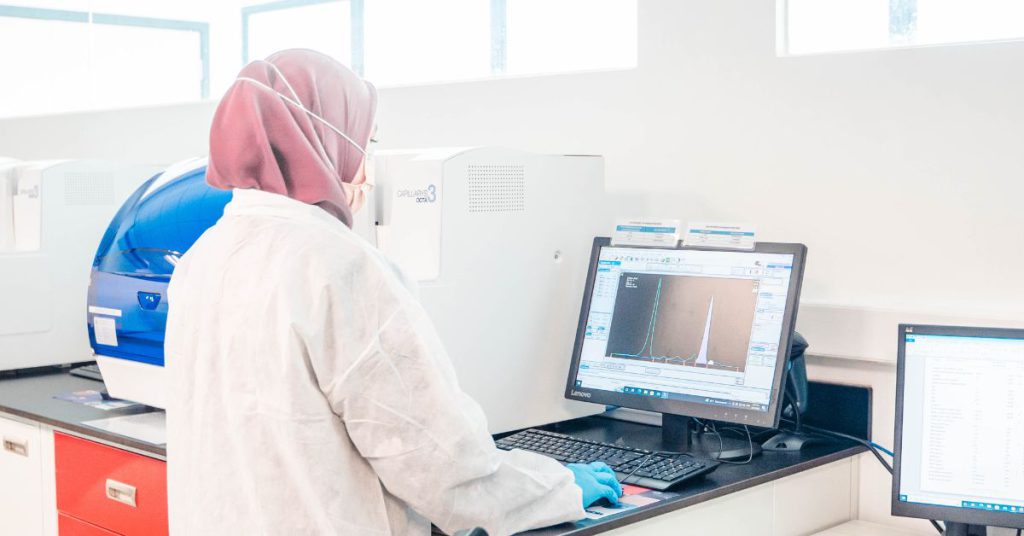 On the reason it selected Cyberjaya as its research hub, Dr Khairul said that it has a lot to do with the logistics of transporting biopsy samples, which need to arrive at Hematogenix within 72 hours of collection.
"Cyberjaya is near to the National Cancer Institute (IKN), Putrajaya, and other hospitals with cancer facilities within Klang Valley, making it accessible to receive samples within just hours after collection," Dr Khairul explained.
KLIA and major highways are also close by, which is strategic when transporting samples from health institutions around Malaysia, along with other Asian countries.
With the establishment of Hematogenix's Asia Pacific presence in Malaysia, all clinical trial samples from Asia can now be sent to Malaysia for testing. This could help shorten the waiting time for diagnosis, and subsequently treatment.
In addition, he added that Cyberjaya's infrastructure is well planned with a double feeder electricity supply, and high-speed internet access. All these are necessary for Hematogenix's operations.
Hematogenix believes that its operations in Cyberjaya will open new opportunities and foreign investments for pharmaceutical companies in Asia and Malaysia to conduct clinical trials.
Likewise, patients from Asia Pacific will also get direct access to global clinical trials and ground-breaking novel treatments.
-//-
With more specialised and dedicated support from Cyberview, local and global startups of any maturity level have better opportunities to scale and subsequently, commercialise.
The establishment of healthtech companies like Hematogenix and Supagene in Malaysia can directly contribute towards our country's revenue, creating high-income job opportunities for the local talent pool within the healthcare industry.
Such companies can also expose local experts to technologies in the clinical trial field to develop more research and innovations for future healthcare solutions.
Featured Image Credit: Supagene.Asia / Hematogenix Asia Pacific