Disclaimer: Opinions expressed below belong solely to the author.
It's no secret that the Monetary Authority of Singapore (MAS) frowns upon retail investment in cryptocurrency. They consider these assets to be too volatile and risky, and that there is a general lack of regulation in the space. 
This week, Revolut announced the launch of a new feature for its users: crypto staking. As of now, however, the service is only being rolled out in Europe. 
While details so far are scant, the idea itself seems promising. The service will allow Revolut users to stake their coins and act as validators for several blockchains, including prominent ones like Ethereum, Tezos, and Cardano. Customers can either stake tokens that are already in their account, or purchase new ones for staking.
In return, Revolut says that customers can expect returns of around 11.65 per cent APY.
According to a statement by Revolut, rewards are granted in the native token, and are based on the balance that customers stake. Different tokens will have different payouts and minimum time to stake.
So will this new service finally convince MAS to allow for some retail investment in crypto?
New year, new opportunities
Given that MAS has repeated ad nauseam their stance that crypto is not suited for retail investors, it may seem an impossible task to bring crypto to retail investors in a way that would not draw MAS' ire.
But Revolut may be one of the only companies that are able to make it happen.
What Revolut offers is not just the promise of quick money for customers and a platform for investment. Instead, it has been actively seeking cooperation with regulators and listening to their concerns. Profit and benefit for all, rather than profit at all cost, is the mentality that the company takes.
Last year, Revolut promised to launch educational courses for customers who wish to deal in cryptocurrency.

This is one area of the crypto space that sorely needs help. Crypto is notorious for its extremely steep learning curve, with everything from understanding how blockchains work to discovering the many sites and platforms that are part of the Web3 world.
On top of all these, Revolut has not yet encountered any major scandals. While high-profile founders like Mashinsky, Do Kwon, and Sam Bankman Fried found themselves facing lawsuits as their companies went belly up, Revolut's record has remained clean. It has not faced bankruptcies, accusations of fraud, or any other immoral behaviour.  
On the contrary, Revolut has been complying and cooperating with regulators, and finally received the coveted Major Payment License for crypto payments services last year.
Revolut's willingness to play by the rules and to help educate potential customers not only on the benefits, but also the risks of crypto investments, will certainly go a long way towards building trust and giving regulators peace of mind.
With such credentials, Revolut is likely one of the few companies that is in a position to bring cryptocurrencies to retail investors with MAS' blessing.
It may not be an easy feat, but MAS has given Revolut the green light to offer crypto services, despite the fact that Revolut primarily targets consumers rather than businesses.
Revolut isn't a crypto company, and that's what makes it better
Many companies that offer crypto services offer them as their bread and butter, but that's not the case for Revolut. Revolut started out not as a cryptocurrency platform, but as a fintech company focusing on currency exchange services. 
What this means is that Revolut's revenue streams, and therefore assets, go beyond just cryptocurrencies.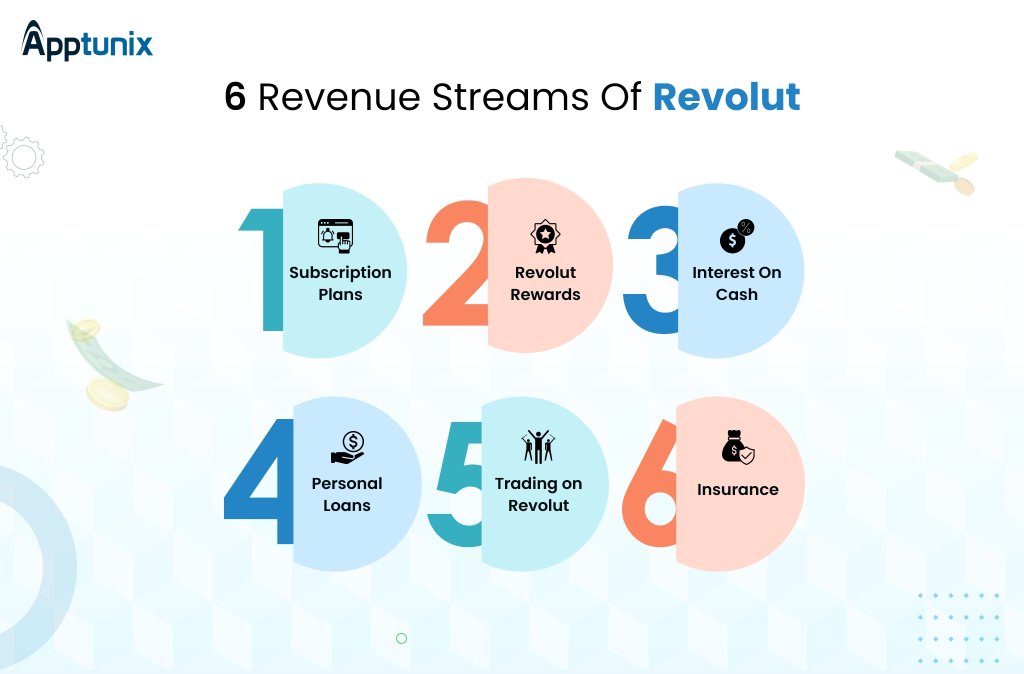 Just consider the failed crypto companies of the recent crypto winter — many of them were heavily dependent on the price of the Luna token, and when the price of Luna crashed, so did their companies. Celsius, Three Arrows Capital, and Hodlnaut are just some examples. 
These companies held most of their assets in cryptocurrencies, believing that it was a wise choice since crypto asset values were on the rise. Needless to say, they were in for a rude awakening once the prices came tumbling down.
No matter how prudent they considered themselves, the aftermath would suggest that buying into only crypto is not necessarily the wisest choice when it comes to asset diversification. 
Revolut is different though. The company, first and foremost, is essentially a money changer, which derives its revenue from transaction fees and subscription fees.
While it may hold crypto to facilitate customer requests and now, in trust for staking purposes, its assets are a mixture of crypto and fiat, meaning that a crypto price crash will not simply wipe out the company. Crypto is used as a means to drive use, rather than as an end in itself, and that makes all the difference.
And it is not as if Revolut is a newcomer to the crypto scene. Over the past few years, Revolut has been stepping up its game when it comes to crypto services. They began offering users the option to trade crypto in 2017, and later branched out to offer users the ability to pay in crypto, and earn cashback in crypto.
Revolut, in other words, has been active in the crypto scene, and has survived more than one crypto downturn — another testament to its management and prudence. What it offers may not be spectacular gains, but as they say, a bird in the hand is worth two in the bush. 
Stability, not spectacle, is the objective to strive for, and Revolut has done well, at least thus far.
This stability is something that not just regulators like MAS look favourably upon, but also something consumers should appreciate as well. As smart investors will tell you, it's not a wise choice to put money you cannot afford to lose into risky investments. 
So is Revolut perfect? Not necessarily.
Given all that you've heard, you might be tempted to believe that Revolut's plan for crypto staking may be flawless, and that it will definitely be the service that retail investors will appreciate.
While the idea to let users stake crypto for rewards through Revolut might be a good idea, Revolut has something that it needs to work on as well — its bottomline. 
Despite seeing yearly increases in revenue and user numbers, Revolut has been recording losses for the past few years, with the amount lost increasing every year.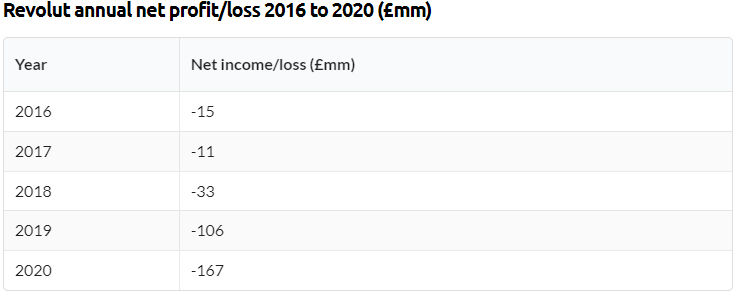 This in itself, however, is not necessarily a red flag. There are plenty of startups that burn cash early on in order to gain market share.
PayPal was one such startup, offering cash rewards to new users and for referrals. Using money to essentially buy your way out of the issues that you face might be viable when you have money to spare, but how long this can last is really anyone's guess.
This last problem may prove to be a crucial sticking point when it comes to obtaining customers and gaining their trust as well.
As a neo-bank, Revolut is a new challenger within the banking industry. They are in some ways competing with established banks for the same customers. And the fear that these new companies may go under and depositors may lose their money is not doing companies like Revolut any favours. 
Until Revolut and other neo-banks can definitively prove themselves with profits, deposits are likely to remain low — as will the transaction fees that feed into Revolut's revenue stream.
In the meantime, however, Revolut's approach to crypto adoption and customer acquisition will likely win some friends and customers. After all, Revolut has shown that they are willing to play by the rules and demands that regulators set, while fulfilling promises to their customers.
While MAS has yet to comment on Revolut's staking feature, it may well be something that they may allow, with some restrictions. After all, there are risks associated with allowing retail investors to buy into crypto, but with Revolut offering crypto education, perhaps courting retail investors won't be such a dealbreaker.
Featured Image Credit: FinTech Magazine