On January 12, AirAsia CEO Tony Fernandes announced that the budget airline is planning to launch its ride-hailing service, AirAsia Ride, in Singapore by June this year.
According to Fernandes, the company is in the process of obtaining a license to operate in Singapore and expects to secure it by the end of this quarter.
Currently, AirAsia Ride is available only in Malaysia, Thailand and Indonesia. The company plans to launch the service in more cities in Malaysia and it also has plans to expand to the Philippines in the near future.
As a potential new entrant in Singapore's ride-hailing market, will AirAsia Ride give Grab and Gojek a run for their money?
What's unique about AirAsia Ride?
AirAsia was first launched in August 2021 in Kuala Lumpur, Malaysia.
While AirAsia Ride operates in a similar fashion to other ride-hailing services, the company said there are notable differences to provide customers with greater convenience.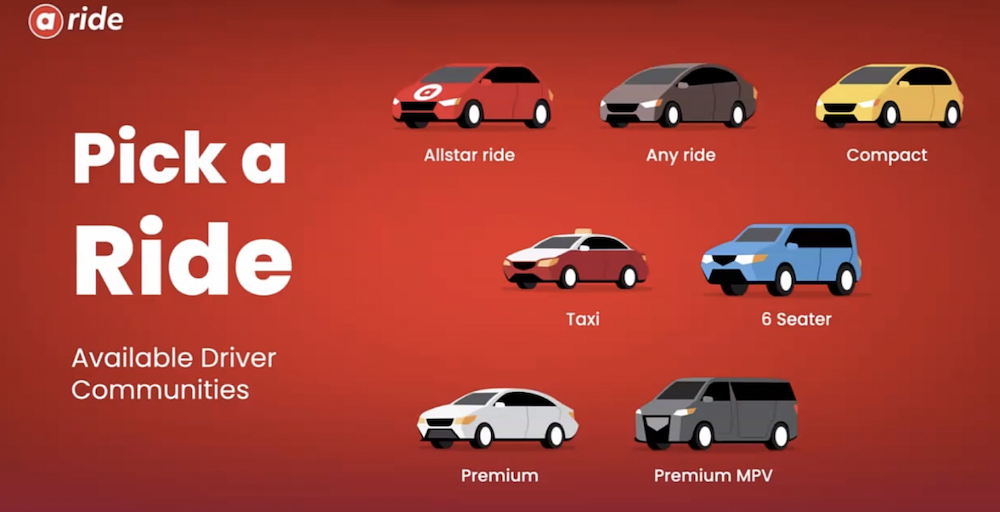 For instance, you'll be able to choose your preferred driver from a list rather than having the platform assign one to you, with relevant details like the driver's distance from you and personal profile displayed.
There's even an Allstar Ride available, where the drivers are AirAsia pilots and cabin crew, depending on availability. This freedom of choice stacks on top of the familiar ability to select your preferred vehicle type (compact, premium, six-seater, premium MPV, taxi or just taking whatever's available).
Interestingly, in Malaysia, it also offers a service called LadiesONLY, which allows female passengers to book a ride with female drivers. Conversely, drivers can also choose to only pick up female passengers.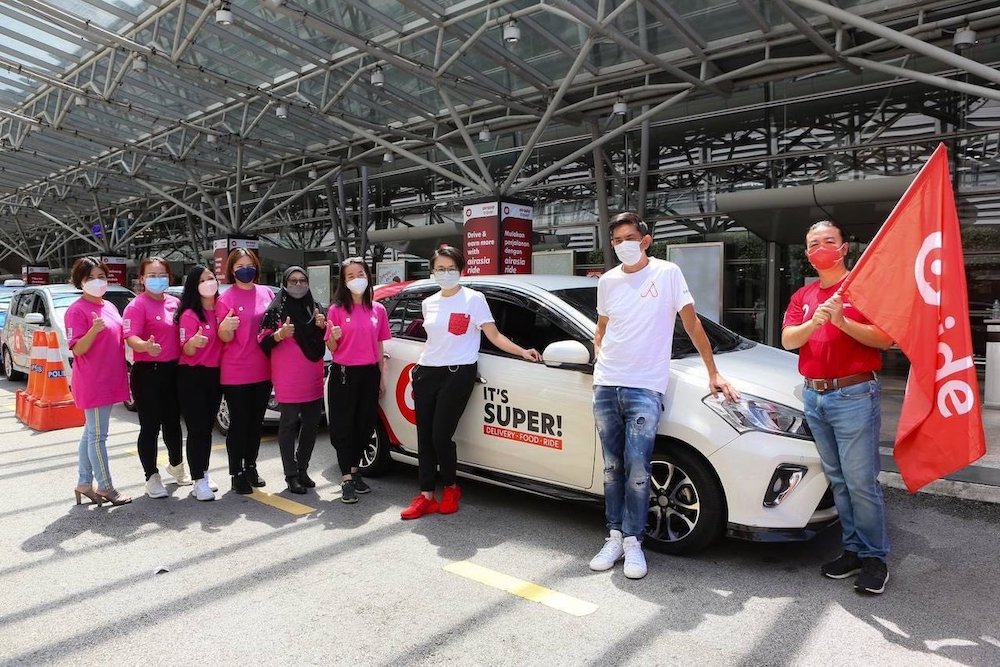 This is part of their efforts to make their female passengers and drivers feel more safe and comfortable during their ride, though fares for this service are slightly higher than the regular category.
In terms of pricing, AirAsia Ride's fares in Malaysia are set an average of RM1 per km, excluding toll charges. You will be able to book on-demand rides or pre-book rides in advances, although the latter requires a minimum amount of RM20.
Payments can be made with cash or using credit and debit cards, and the company also offers a "Ride Now, Pay Later" option for those who need to book a ride but may not have the funds available at the time of booking.
In addition, users can earn AirAsia BIG Points, the airline's loyalty program, with every ride. These points can then be used to redeem flights, hotel stays, and other travel-related perks.
For its driver-partners, AirAsia Ride has implemented a "driver-forward" concept that will help improve their overall income and quality of life. On the former, AirAsia ride imposes a 15 per cent platform fee on its drivers, which is lower than the average 20 per cent in the market, allowing drivers to take home 85 per cent of their fares.
AirAsia Ride also makes use of data analytics to optimise its drivers' time to improve efficiency and their earnings. As an example, drivers can be assigned a return airport trip with the shortest wait interval based on the estimated time of arrival of a passenger's flight.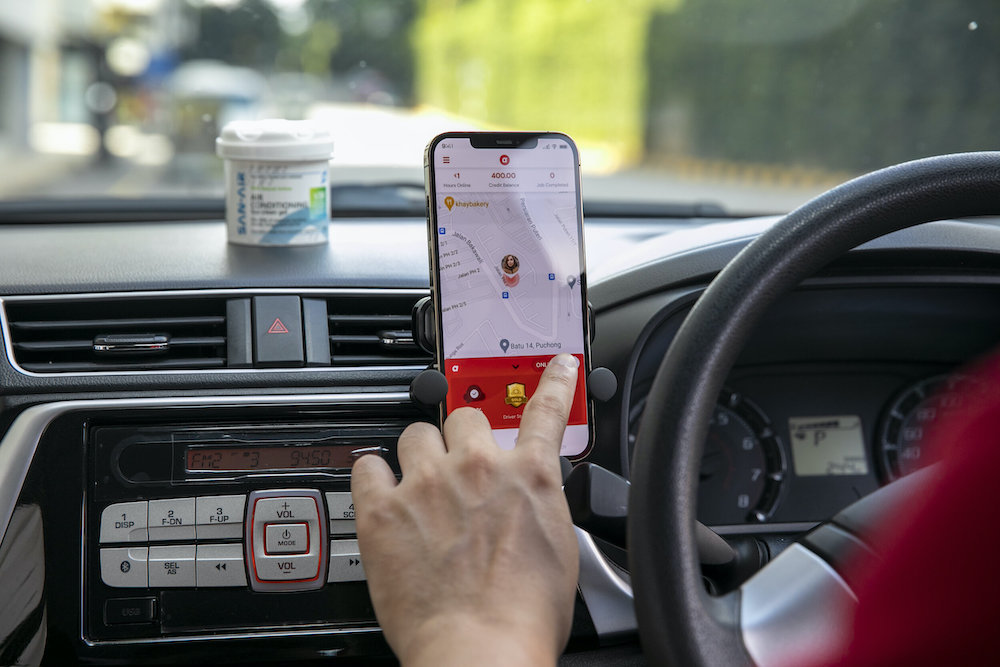 The company also said that it will not penalise its driver for rejecting assigned trips, which is different from the norm. Instead, it uses an encouragement model that provides drivers with more rewards and benefits for completing more jobs.
"What sets AirAsia Ride apart from others in the market would be the unique insights and data we have due to our position as a super app that owns an airline, and have strong vertical products on e-commerce, fintech, logistics and now e-hailing," said AirAsia Ride CEO Lim Chiew Shan during a media briefing as part of its launch event.
He added that this would enable the group to leverage its data and algorithm to provide a seamless journey from booking flights to pre-booking their rides to the airport, as well as for their return journey all within the super app.
Strong superapp ambitions
Once a company known only for its low-cost air travel, AirAsia faced a crisis when the world came to a standstill during the pandemic.
With lockdowns and travel restrictions in place, the airline sector took a huge hit, but AirAsia saw this as an opportunity to transform itself and pivot its business towards something more. They focused on developing its digital capabilities and expanding their non-passenger airline businesses.
It was then that the AirAsia superapp was born. In several Southeast Asian markets including Indonesia, Malaysia, Singapore, and Thailand, the superapp offered a wide range of services, from food delivery and ride-hailing to flight and accommodation booking, grocery shopping, financial services, e-commerce platform, and even cross-border e-commerce logistics.
The company was also determined to grow and expand around the region. To achieve this, AirAsia acquired Gojek's Thailand operations, solidifying its position in the market.
The pandemic may have brought challenges to the travel and aviation industry, but AirAsia rose to meet those challenges head-on. With its innovative superapp and determination to expand, the company has positioned itself as a leader in the digital landscape of Southeast Asia.
Announcing its third quarter results for the period ending 30 September 2022, AirAsia superapp posted a quarterly segmental revenue of RM101.7 million (US$22.96 million) and achieved positive EBITDA for the second consecutive quarter of RM15.8 million (US$3.57 million), with an EBITDA margin of 16 per cent.
It recorded 9.5 million unique Monthly Active Users alongside an improving trend of monthly transacting users since January 2022. It expects this trajectory to continue into 2023 as it focuses on driving cross-selling opportunities across its core travel and delivery verticals.
For this year, AirAsia has boldly expressed that their focus would be on ride-hailing. Their ride-hailing vertical had completed two million rides since it was first launched in August 2021.
"We're now doing about 15,000 rides a day and we are tiny compared to Grab in Southeast Asia, but then, we were tiny as an airline when we started," said AirAsia superapp CEO Amanda Woo.
Does it stand a chance against Grab and Gojek?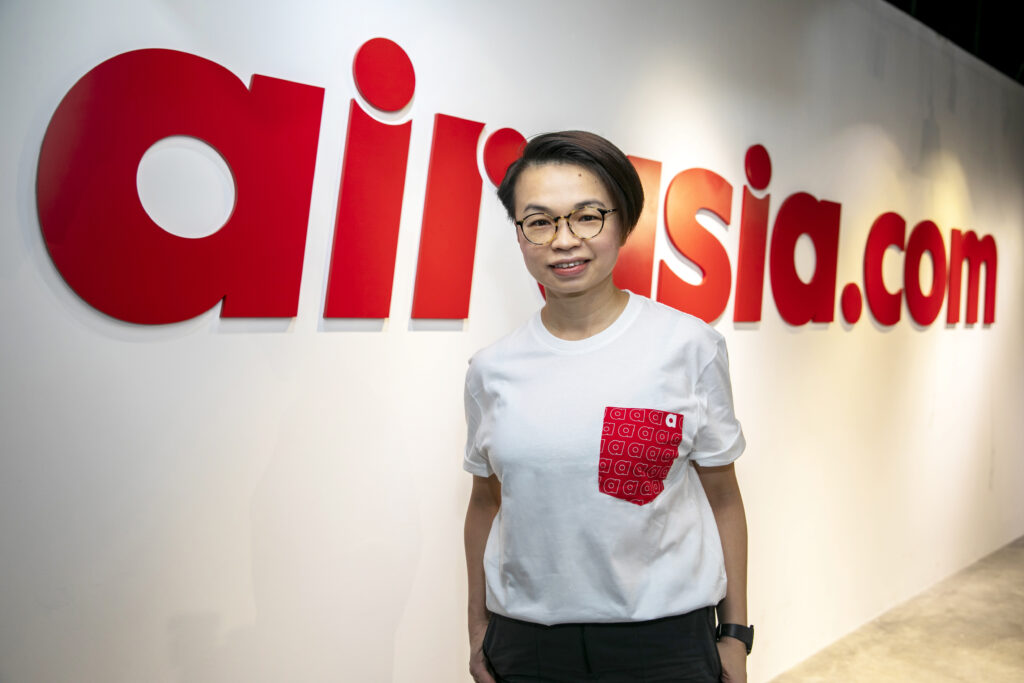 AirAsia Ride do have a goal to position itself to take on the giants and emerge as the top ride-hailing company by overcoming its competitors in five years, Woo told Nikkei Asia in an interview last year.
However, it is important to note that the ride-hailing market in Singapore is already very competitive, with Grab and Gojek being the dominant players.
Therefore, AirAsia Ride will need to differentiate itself and offer unique features or services to attract and retain customers.
For one, what sets it apart from Grab and Gojek is its wealth of data, collected from years of operating as a low-cost airline. This data has allowed the company to better understand consumer needs and wants, and to tailor its services to meet those needs, far more quickly and effectively than its competitors.
Woo highlighted AirAsia Ride's edge over its rivals, citing its all-inclusive ecosystem and access to data from its airline operations as distinguishing features in the region.
She revealed plans to integrate ride-sharing services into the airport booking process, where the system will match the closest driver to the passenger's arrival time, an exclusive feature of their ecosystem that sets them apart from competitors.
"This is unique, and no one else can do this," she stressed.
In a separate interview, she said that AirAsia Ride brings value to the fiercely competitive ride-hailing industry by implementing a low-cost model, which allows for cost savings to be passed on to customers, as it strives to provide the lowest fares in the market.
While low prices will definitely lure price-sensitive consumers to switch apps, how sustainable is this in the long run? Even if it uses promo codes as an incentive to get users to book AirAsia Ride, this is merely a short-term strategy to build its customer base.
In contrast to their low-cost approach, online reports that have done fare comparisons between AirAsia Ride and Grab revealed that AirAsia Ride isn't much cheaper than Grab — in fact, there were times when Grab prevailed as the cheaper (and faster) option.
Vulcan Post has also done the same fare comparison, and found that there is no significant price discrepancy. At most, you'll save just a few Ringgit with AirAsia Ride.
Price aside, there is a strong need for AirAsia to invest in marketing and advertising to increase brand awareness and compete with the well-established brands.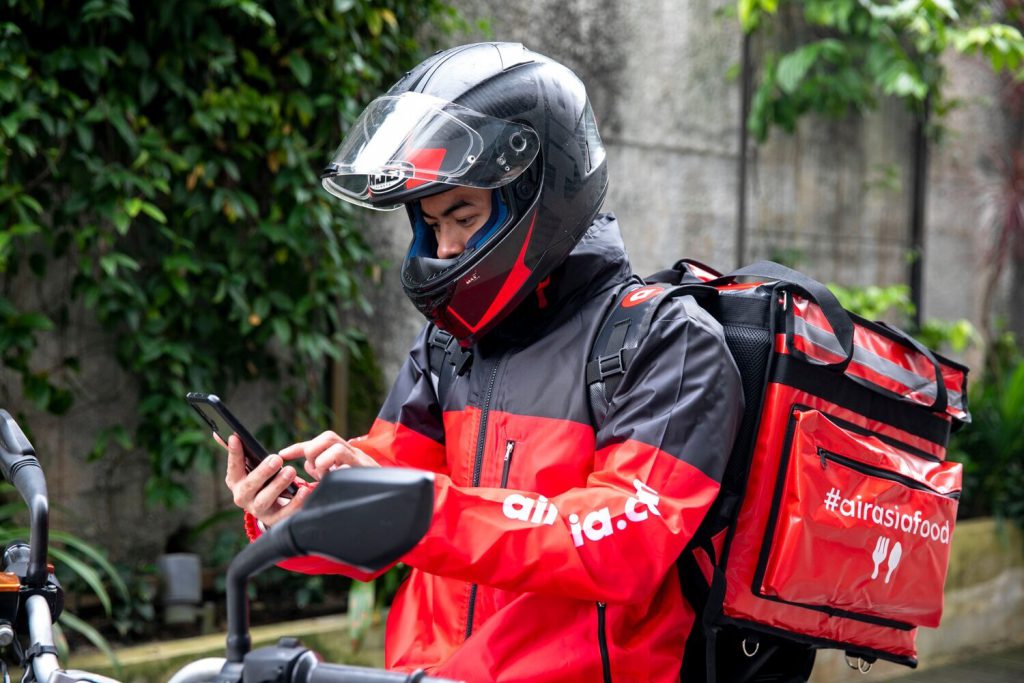 For instance, AirAsia has established its food delivery arm in Singapore in February 2021, which was off to a slow start, with just about 100 orders daily.
Fernandes had expected this slow momentum, saying that they were going to "slowly build it up". He added that AirAsia has not done much marketing for its food delivery business, but will do so once it sorts out the tech system.
While it's unclear how extensive their marketing efforts are, the reality is that we don't see any AirAsia food delivery riders plying the roads, so it's no surprise that the company have finally halted its food delivery service in Singapore.
If they aren't careful about their marketing strategy for AirAsia Ride, it might just end up suffering the same fate as its food delivery arm.
Ultimately, the key to winning the game is not just about capturing new users, but to also retain the existing users — this is what will make a difference when it comes to long-term play.
Featured Image Credit: AirAsia Ride