When the Samsung Galaxy S22 Ultra was released, it was quite the jump in design from the S21 Ultra.
Looking back at the S21 Ultra now, it does appear quite outdated already, with its rounded corners and distinct camera housing.
Meanwhile, the S22 Ultra had more of a Note-like appearance, sharper and sleeker.
The S23 Ultra that was newly released sticks with this aesthetic, and improves on it too.
Coming in a minimalistic box that has the manual, a SIM ejector pin, and a USB Type-C to Type-C cable, the S23 Ultra immediately feels premium to the touch.
There are four colourways available: Phantom Black, Cream, Green, and Lavender. These colourways are the same for the S23 and S23+.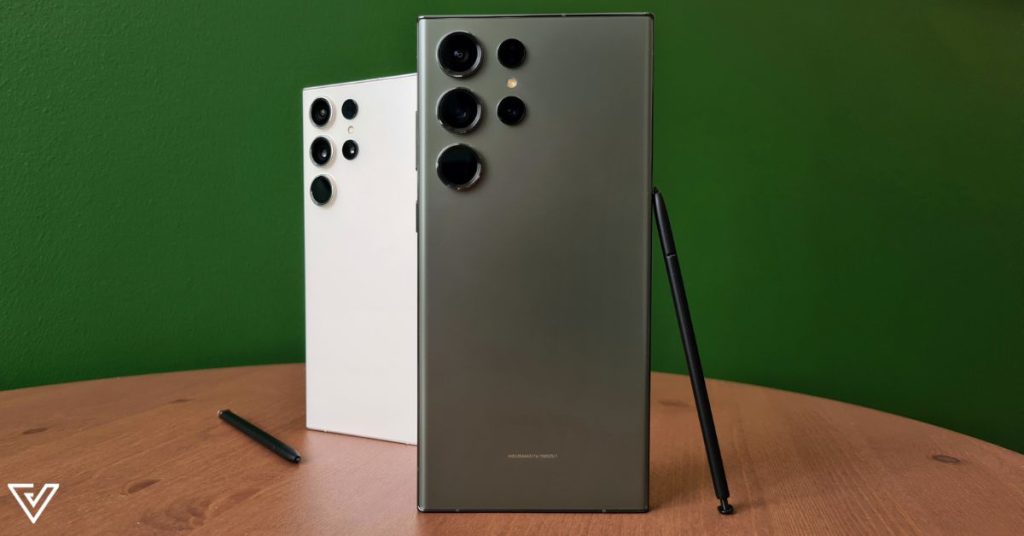 I feel it's kind of a pity that the S22 Ultra's Burgundy is no longer available here, as it's one of the more striking colourways from Samsung yet.
Out of the existing colourways, the Phantom Black is an easy go-to for those who want simplicity; the Cream has a nice pearlescent finish; the Lavender is a little forgettable; the Green by far is my favourite, as depending on the lighting, its hues can go from a dark green to a greenish-grey.
Something not immediately noticeable about the S23 Ultra is the curvature of its screen edges, which has actually been reduced quite significantly compared to the S22 Ultra.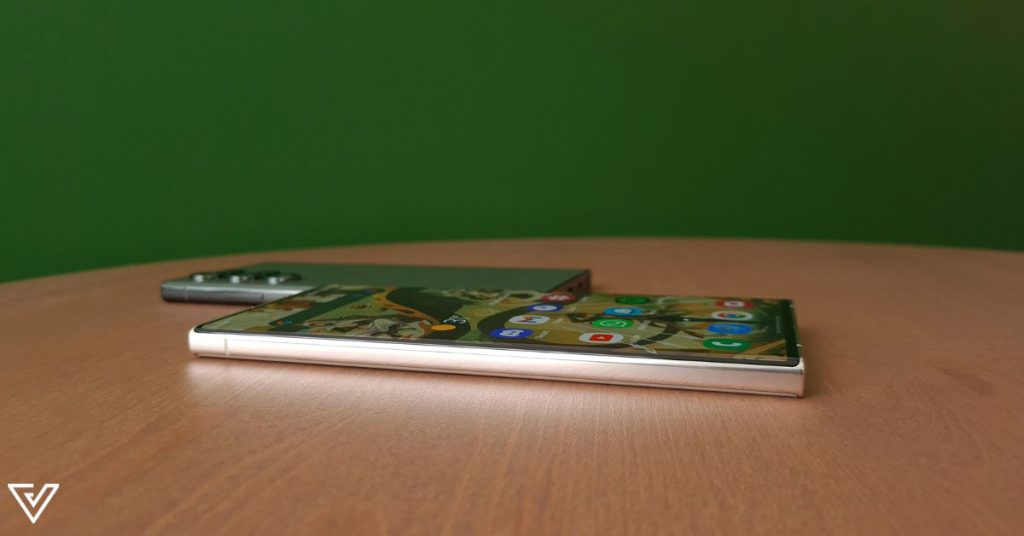 The display screen is also supposed to be more durable, as it's made from Corning's new Gorilla Glass Victus 2.
(I admittedly have accidentally dropped the phone a few times, as did some others on a Samsung media trip we joined, but our phones all turned out fine.)
Over on the back, the absence of a contoured camera housing is still worth celebrating, and with the S23 and S23+ following suit, Samsung confirmed that we may never see that design return.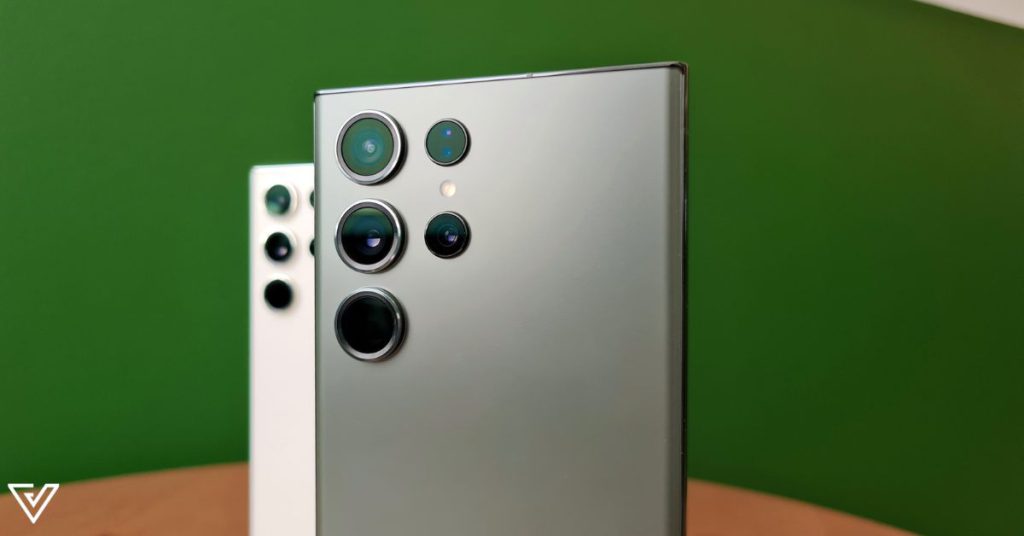 The S23 Ultra brings a new 200MP camera sensor, a jump from the S22 Ultra's 108MP. We were already impressed with the S22 Ultra's camera capabilities, so the S23 Ultra gives us even higher expectations.
The 200MP camera gives crisper and more detailed images, but I still have one tiny gripe: I wish the function was faster to activate, especially if I'm not already always using it. 
It's the same on previous phone models, like the S22 Ultra with its 108MP camera.
I just find it a pity that by the time I've clicked around my camera settings to activate the 200MP sensor, I may have already missed my shot.
As for Nightography, which was released last year, a new upgrade ensures that low-light pictures will have less visual noise in both pictures and videos.
Playing around with it briefly, the difference between the S22 Ultra and S23 Ultra's Nightography was clear. Light sources appeared much sharper, while objects in low light had their details preserved without the entire picture looking overblown.
Interestingly though, at first glance, low-light photographs taken without Nightography also looked pretty good in comparison, but we've not yet experimented with this fully.
Video-wise, Samsung has introduced the ability to record 8K at 30fps with a wider angle.
To overcome blurry videos due to low-light conditions, shaky hands, or sudden movements, the S23 Ultra comes with doubled optical image stabiliser (OIS) angles in all directions to stabilise recordings.
Testing this briefly, videos were impressively stable while walking around and I wasn't even trying to soften my steps. However, some jitter here and there was also noticeable at times.
Another one of the S23 Ultra's main highlights is its improved gaming capabilities too. Equipped with the new Snapdragon 8 Gen 2 chip, a bigger vapour chamber, real-time ray-tracing capabilities, and more, my expectations for its performance were high.
We first tested it with Asphalt 9: Legends, and the graphics were indeed beautiful and smooth. The tester S23 Ultras had been running the game for quite a while by that point too, but didn't feel hot to the touch.
Of course, once I had a sample unit of the S23 Ultra to myself, I installed Genshin Impact and put my settings on overclocked.
I'm pleased to say that my gameplay was gorgeously smooth, and loading times were fast too. Definitely going to be spending more time playing—ahem, testing it on the S23 Ultra.
On the productivity end of things, we've got the S Pen with its delightful clicks tucked into the bottom corner of the phone.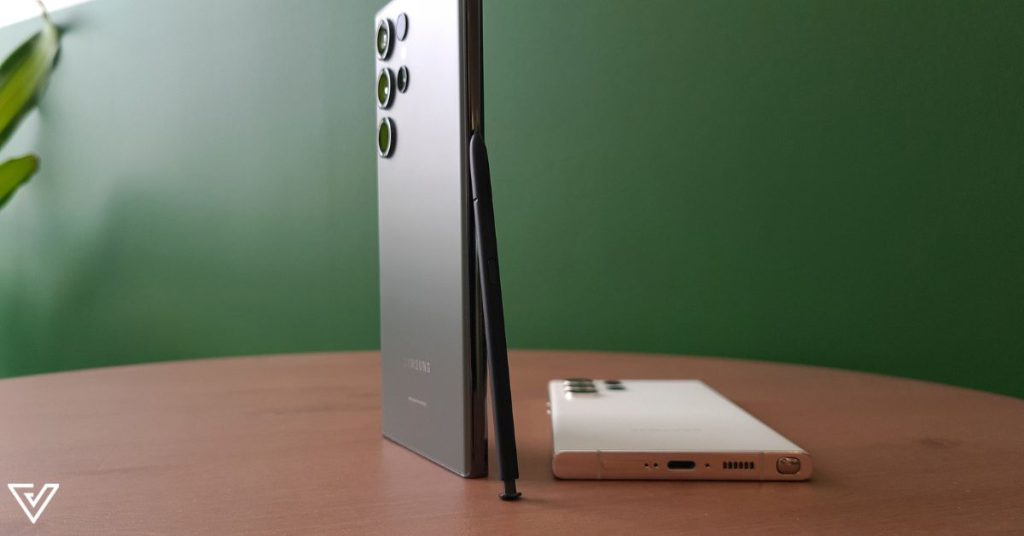 I tried using it to take notes during the S23 Ultra launch briefing, and while it was easy to use, there's still a way to go before the doodle-to-text function is actually useful.
It simply couldn't keep up with my speed or style of writing (my handwriting isn't that bad, I swear), and I found it more useful to just doodle my notes.
We've barely scratched the surface of what the S23 Ultra can do here, so we'll definitely be doing a more in-depth review soon, especially on its main highlights.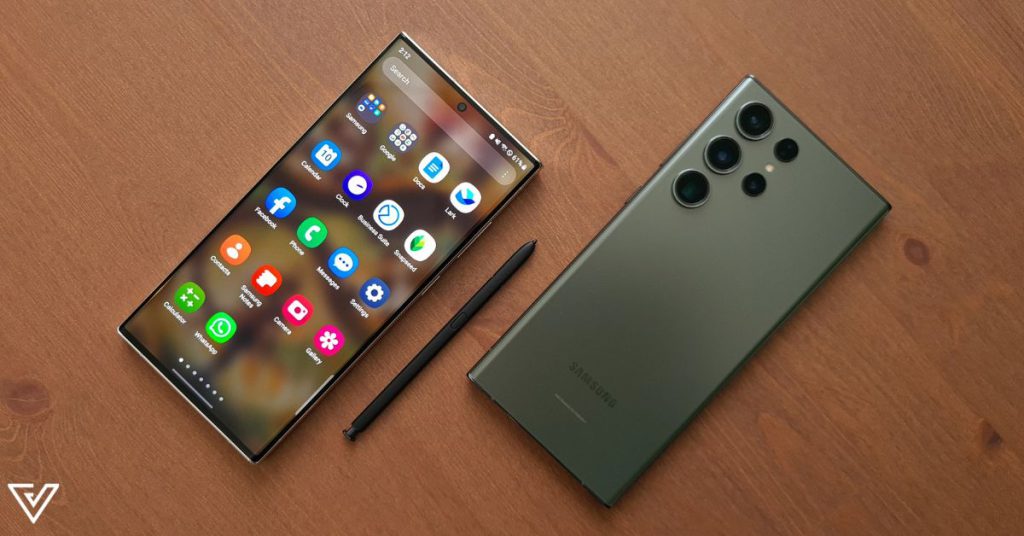 The S23 Ultra 512GB retails from RM5,699, and pre-orders are open from now until February 23, 2023.
Pre-orders will come with exclusive gifts including double storage upgrades worth up to RM500, an RM400 e-voucher, or free accessories worth up to RM485, depending on where you purchase your device. More details here.