Singapore's Economic Development Board held its year-in-review briefing today (Feb 9), discussing economic trends in Singapore as well as what it expects for Singapore's future.
Speaking at the conference, EDB Chairman Dr Beh Swan Gin noted that in 2022, EDB drew in a record-high S$22.5 billion in Fixed Asset Investment (FAI) commitments, which refers to incremental capital investment in facilities, equipment, and machinery by companies.
Previously, EDB had reported a fall in FAI in 2021, from a previous high of 17.1 billion in 2020. This year, FAI commitments came primarily from the electronics sector, and accounted for 66.7 per cent of total FAI in 2022.
The United States remains Singapore's largest FAI contributor, though its share fell to 50 per cent in 2022, opposed to 67 per cent in 2021. Meanwhile, Chinese investment increased from one per cent in 2021 to eight per cent in 2022.
EDB has also secured S$6.2 billion in Total Business Expenditure per annum (TBE), which refers to a company's incremental annual operating expenditure in Singapore. The Headquarters and Professional Services sector accounted for about half of TBE commitments, as more global businesses used Singapore as a hub to build resilience in their operations as well as to access regional and global markets.
"The 2022 investment commitment numbers reflect Singapore's standing as a trusted hub for business and as a critical global supply chain node. We will harness our comparative advantages to remain attractive to global companies and founders, so as to continue creating good business and job opportunities that meet the aspirations of Singaporeans," said Dr Beh.
More startups and more jobs in Singapore
EDB expects to create around 17,000 new jobs in the coming years, projecting that they will provide S$20.6 billion of value-add every year. Of these jobs, the majority will be in Hub and Business Services, with significant roles for advanced manufacturing and research and development.
The strong growth was credited to Singapore's fundamentals, and their reputation for being stable, reliable, and neutral. Dr Beh also noted that Singapore is seeing rising interest from businesses, particularly from China and other Northeast Asian economies.
In particular, Singapore's vibrant R&D and innovation ecosystem has attracted companies to establish product innovation activities.
The EDB's S$10 million Corporate Venture Launchpad (CVL) pilot programme has supported 13 companies to nurture new venture concepts. Six of these new ventures are now being launched with their parent companies, with follow-on seed investments of almost S$50 million.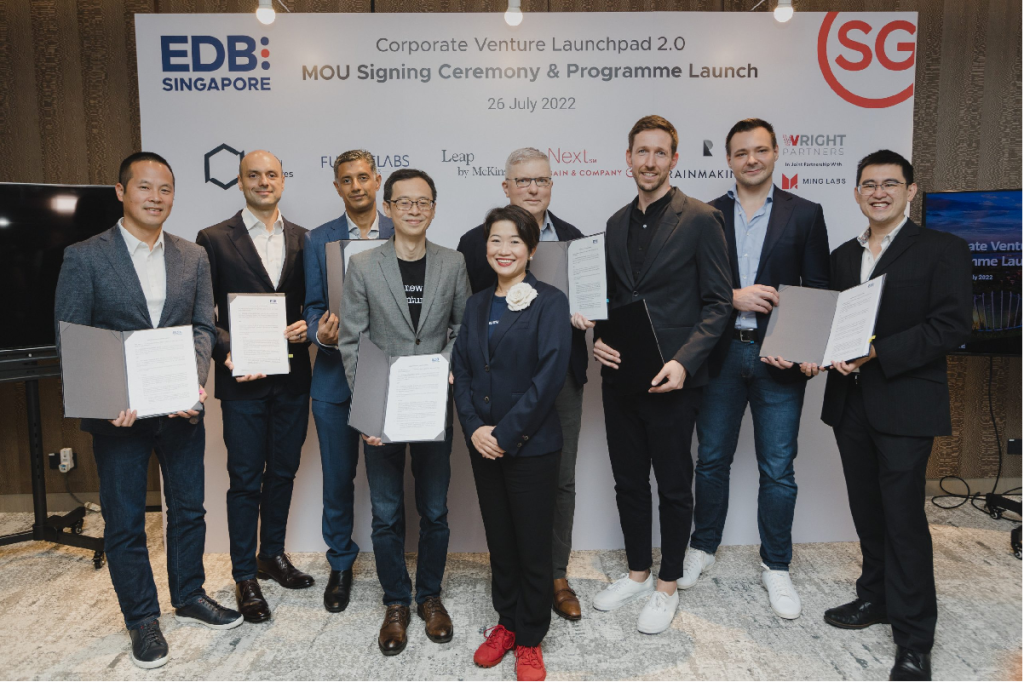 EDB will continue the CVL programme, and has set aside an additional S$20 million to support a larger pool of companies. The board aims to work with companies on 20 to 30 projects over the next two years.
ESG concerns, the digital economy and regional cooperation
In order to achieve Singapore's climate target of net zero emissions by 2050, EDB is also working with carbon-intensive companies to implement decarbonisation pathways for the manufacturing sector.
In addition, EDB has been working to attract companies with promising technologies in emissions-reduction and renewable energy, as well as agrifood, circular economy, and carbon services.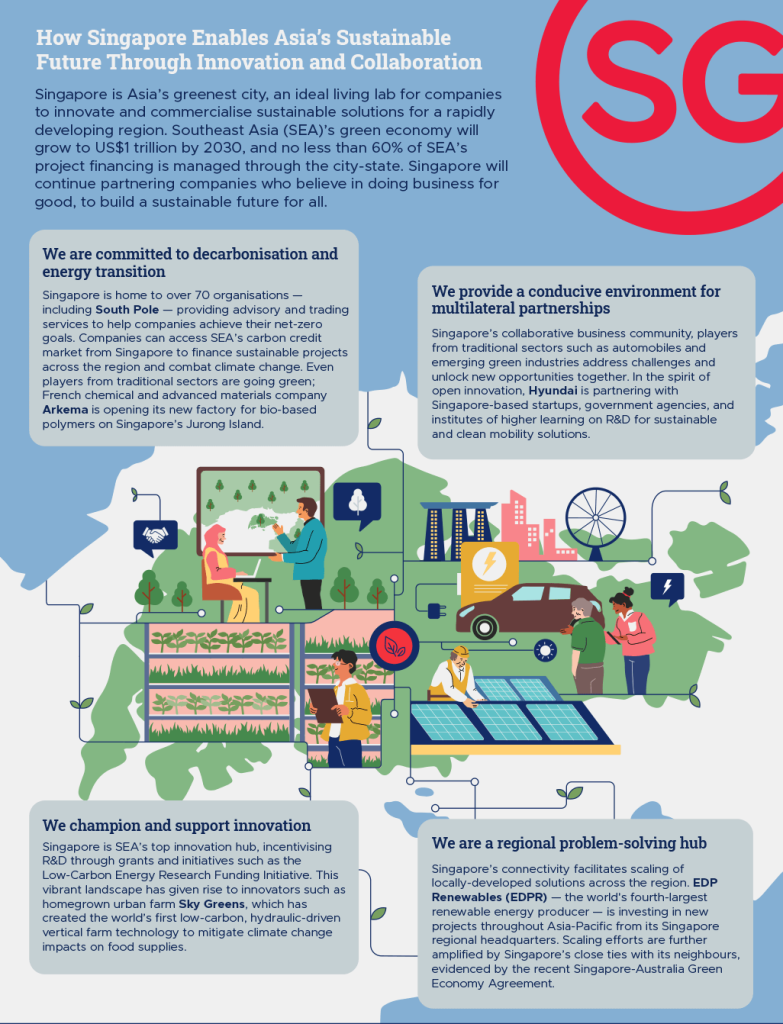 A carbon services sector is also being developed by EDB, together with Enterprise Singapore. As of today, there are over 70 companies that are in the space.
With respect to Singapore's digital economy, EDB stated that long-term prospects remain positive. In particular, EDB noted that there were opportunities with regards to fintech, cloud, cybersecurity, B2B Software-as-a-Service (SaaS), and gaming.
EDB will also support closer cooperation with neighbouring countries in order to remain attractive to companies who wish to invest in Asia, as well as those from Asia looking to expand to the world.
Singapore may face tough times ahead
Despite the economic recovery that Singapore has seen, EDB has also warned that the future holds some difficulties for Singapore as well.
Slowing global demand and high interest rates mean that the business outlook for 2023 is challenging.
With companies continuing to build capabilities in data, digitalisation, and automation, EDB expects that demand for tech skills across industries in Singapore will be resilient.
In addition, the EDB does not expect that the present level of FAI commitment to continue, due to global macro-uncertainties, increased global competition for investments, and the sharp slowdown in demand in the semiconductor industry.
"Going forward, competition for investments will become more intense as more economies roll out industrial policies to attract investments amidst the many uncertainties in the global economy," said Dr Beh.
That being said, he assured Singaporeans that the EDB has not changed its investment commitment goals for the medium to long-term, and that they believe that there are opportunities in high-growth and high-VA sectors, including in advanced manufacturing, the green economy, and the digital economy.
Featured Image Credit: Nikkei Asia