Nelson Yap never intended to venture into the fashion industry, and never once did he imagine that he would become a businessman.
When he was studying at an art school in Australia, he had always dreamed of becoming a filmmaker. Nelson even wanted to make Australia his home because of the booming creative scene there, especially in Melbourne.
But a cruel twist of fate put an end to his dreams — his dad was diagnosed with cancer, and he did not have much time to live.
So once he graduated from the University of Melbourne, he returned to Singapore and took over his dad's business, which sold discounted suits and shirts from a warehouse in MacPherson.
However, Nelson soon found out that the business was not doing financially well. The business had been in the red for a couple of years, and accumulated a debt of about S$500,000.
Struggling to grasp the ropes of the business, Nelson tried to push the bottomline for two years. It did eventually turn profitable, but he soon came to the realisation that it would never be enough to pay off his father's business debts in time.
I realised that I might take a few years to even pay the debt, and it just wasn't sustainable. At that time, I just thought to myself, how long do I need to spend my life doing something I wasn't really passionate about?

– Nelson Yap, founder of Benjamin Barker
This prompted him to take a leap of faith and start up his own menswear brand, Benjamin Barker, selling suits tailored to the Asian fit.
His mother remortgaged the family home to help him start up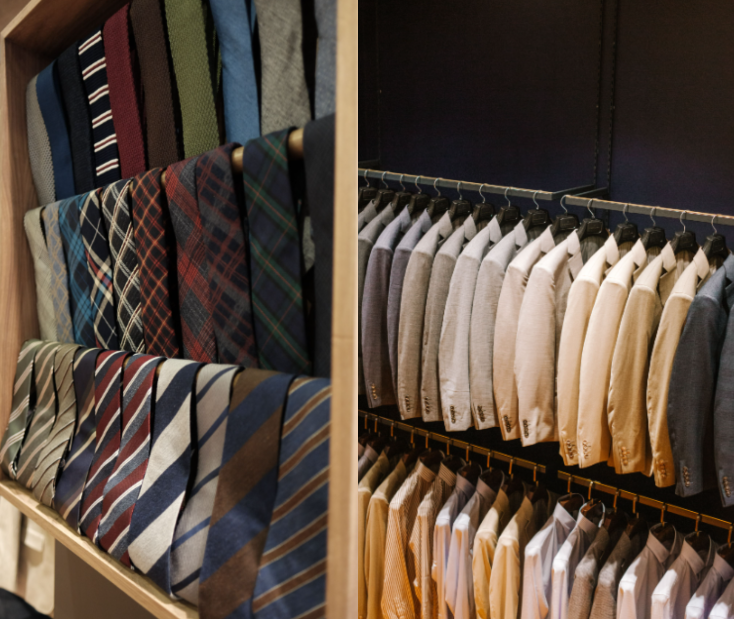 Running a business from a warehouse was very challenging, so Nelson — who was only 27 then — set out to source for a suitable physical location to set up his brand, and stumbled upon a "very small, and tiny lot" at Marina Square.
Although it was a small space, the rent wasn't exactly cheap. As a matter of fact, it was 10 times the rent he used to pay for a warehouse or shophouse.
To help him finance the business, Nelson's mother resorted to remortgaging the family home in 2009 and lent him S$100,000. The six-figure sum couldn't last him long — S$60,000 was used up for deposit and rental, and the remaining sum was put towards renovations and stocking up on inventory.
Due to tight cashflow, it meant that the business could only last for the next one or two months. If it didn't work out, Nelson would be declared bankrupt.
At that point, I did not have much to lose, so it was either do this and have a shot at success, or just give up and try to venture into something else.

– Nelson Yap, founder of Benjamin Barker
Benjamin Barker now has 19 outlets across SEA and Australia
In the menswear industry, there was either luxury or fast fashion, so Nelson wanted Benjamin Barker to sit in the middle of the spectrum. He wanted to offer premium, quality menswear at affordable prices for those who are looking for something in-between.
This was what led the brand's popularity to skyrocket in Singapore. In the first month of its launch at Marina Square, the business sold out a huge portion of its inventory, forcing Nelson to quickly replenish its stock.
Benjamin Barker steadily grew month by month, and it took them about 14 months to break even. It took him another three to four years to eventually pay off his father's business debts.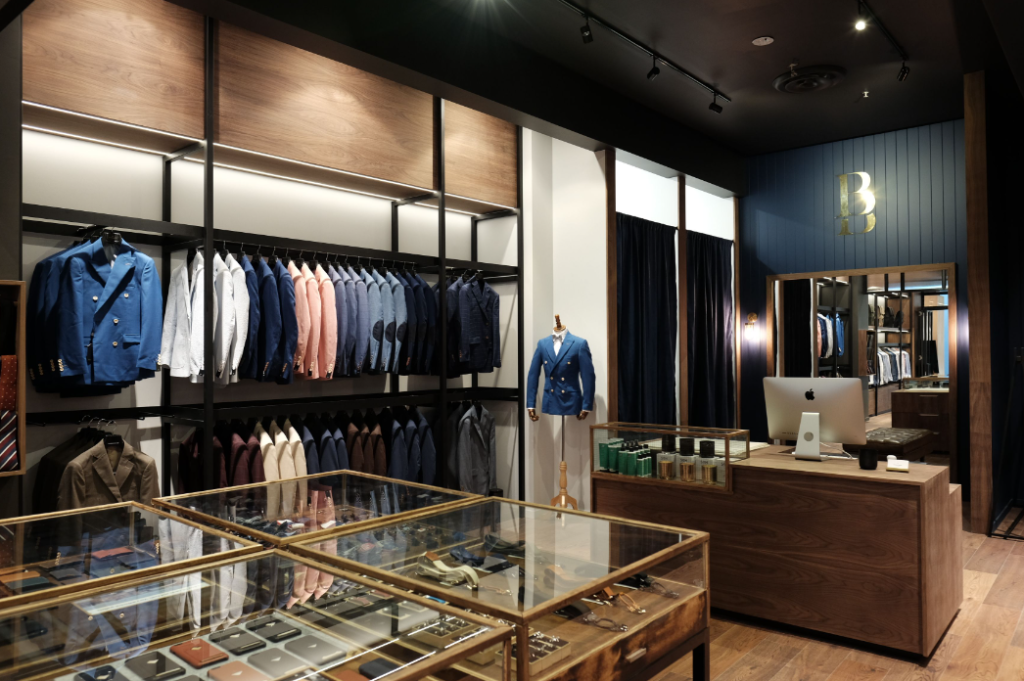 Today, the business owns 14 outlets in Singapore, and has since expanded to Malaysia, Cambodia, Australia and Vietnam, bringing its total number of outlets to 19.
Aside from these countries, Benjamin Barker is also looking to expand to Indonesia and the Philippines because Nelson finds that there is still a gap for accessible premium quality menswear in these markets.
In fact, the brand had been tinkering with the idea of expansion, until COVID-19 struck Singapore.
Pivoting away from executive wear
Just like almost every other business in Singapore, Benjamin Barker was not spared from the pandemic.
For a brand that mainly sold executive wear, the pandemic meant that it would be stripped out of demand — nobody was going to the office, or had any reason to dress up for events.
The only way for the menswear label to survive was to expand its offerings and to pivot the brand towards a different direction. In an attempt to bring in a diverse selection of products for its customers, it experimented with casual wear, loungewear, home wear and even home furnishing.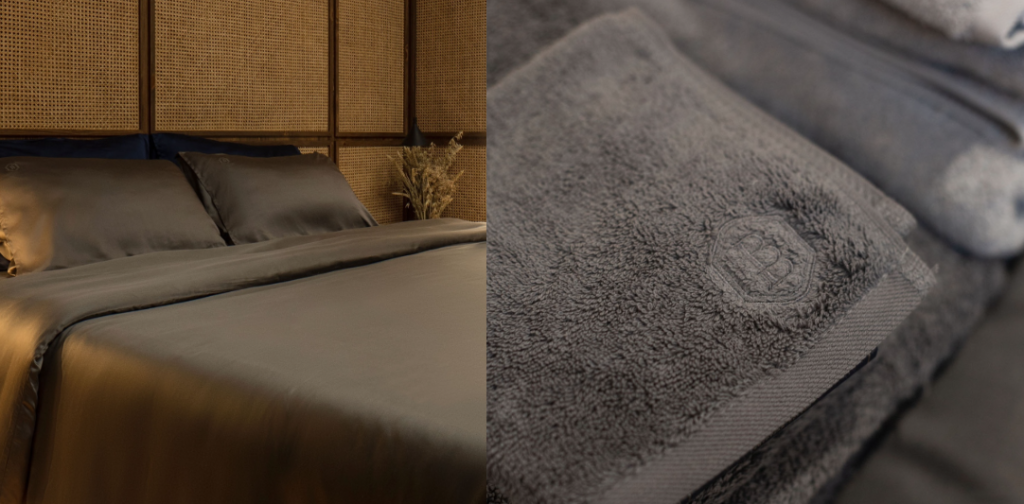 Their home furnishing range, called "Hotel Home", is part of Nelson's vision of building the brand's own boutique business hotel, as it attempts to bring the "Benjamin Barker experience" to its customers through hospitality.
Out of this range of new offerings, its casual wear saw the most success. In fact, it was the main reason why Benjamin Barker made it through the pandemic.
Our casual range has increased our demographic — people weren't just coming in for shirts and suits anymore, but instead, they're looking for a lot more T-shirts and casual wear.

Today, our profits have grown by fourfold, as compared to pre-pandemic in 2019, which was actually the year we did our best so far.

– Nelson Yap, founder of Benjamin Barker
Another step the brand has taken to create the "Benjamin Barker experience" is through the launch of its F&B concept, The Assembly Ground, a 64-seater cafe at Cathay Cineleisure back in 2014.
According to Nelson, part of the reason why he started it up was because he was passionate about the café scene and had personal experience as a barista back when he was studying in Melbourne.
Integrating tech and fashion
Beyond menswear and F&B, Benjamin Barker is now squarely focused on making its foray into the tech space.
When Nelson first heard about non-fungible tokens (NFTs), he, like many others, felt like the tech was a very grey area, given its volatility and unregulated nature. But the more he explored the space, the more he realised that NFTs can forth bring many more opportunities for the brand.
Unlike the metaverse that still needs to be fine-tuned, NFTs represent the digital identities of people — and fashion can be a part of that.
This was why Nelson, or @MrGentleApe as he is fondly known in the Web3 space, started up BBRC Studios, Benjamin Barker's Web3 arm.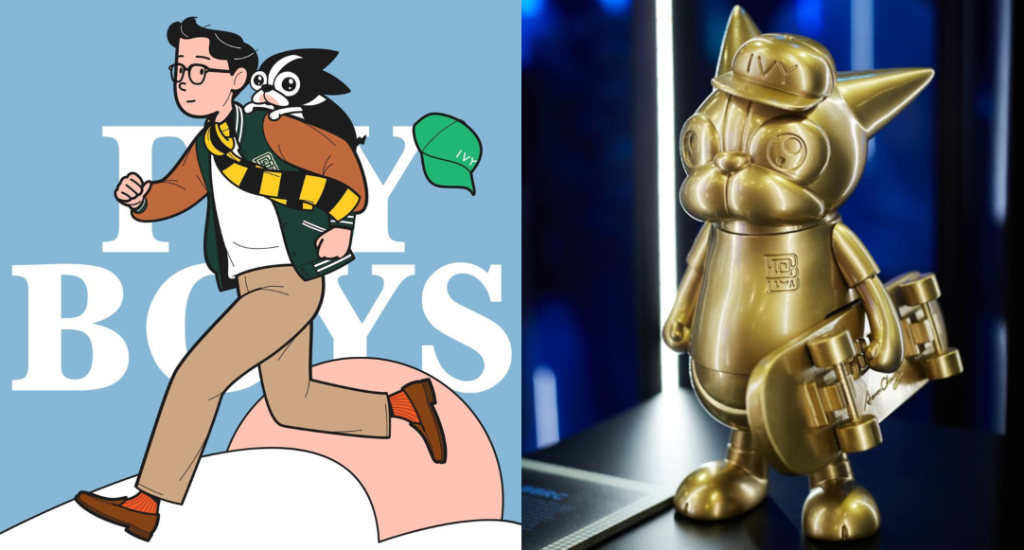 Through BBRC Studios, Nelson has collaborated with South Korean fashion illustrator Aaron Chang to launch a limited edition NFT collection in May last year, which sold out in 48 hours, raising about S$2 million.
Called IVY Boys, the NFT collection was inspired by animated comic series "TinTin" and consists of 7,777 unique NFT avatars that come with physical items such as varsity jackets.
The brand also plans to launch its next project in March. The new project consists of a digital collectible, HeeDong, modelled after a real-life dog close to Aaron Chang's heart.
Moving forward, Benjamin Barker looks to create customisable IVY Boys NFTs as well as limited edition garments that come with NFT chips later this year. These chips can be scanned, and a digital token can subsequently be downloaded which will enable you to dress your digital identity.
Featured Image Credit: Benjamin Barker