You probably know someone with a drone hobby. They just can't stop flying it around and flexing the awesome shots they can get, and maybe that annoys you a bit.
Maybe you've thought, "What's the big deal? Is it really that fun?" But in the midst of looking for an answer, you may have found yourself beginning to entertain the idea of picking up your own drone.
Until you realised that there are just too many makes and models out there.
It can be tricky to navigate the consumer drone market, so we've compiled a list that will help you get started, whether you're looking for the cream of the crop, or value for your money.
Top value for money:
If you're just getting started, you may want a balanced buy. Something that isn't too fancy or expensive, and allows you to explore your budding drone hobby without too much investment or fancy tech you don't know how to operate yet.
DJI Mini SE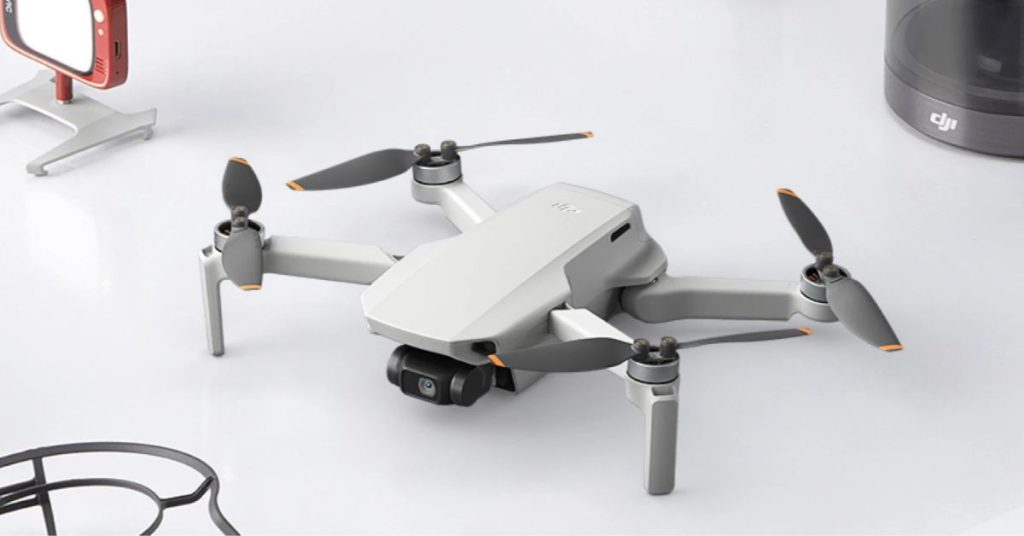 At 249 grams (the lowest and safest weight class of drones), the DJI Mini SE is a lightweight drone that gets the job done.
The DJI Mini SE has a maximum flight time of 30 minutes and has a HD video transmission range of 4km. It features a vision sensor and GPS precise hover functions, a three-axis gimbal, and a 2.7K camera.
CineSmooth Mode Smooth Motion for Cinematic Footage slows down DJI Mini SE's flight speed and movements for an added layer of precision and stability. This mode is especially useful when flying in narrow or complex spaces.
Price: RM1,359 – RM1,599
Where to buy: Harvey Norman, Drones Kaki
Fimi X8 SE 2022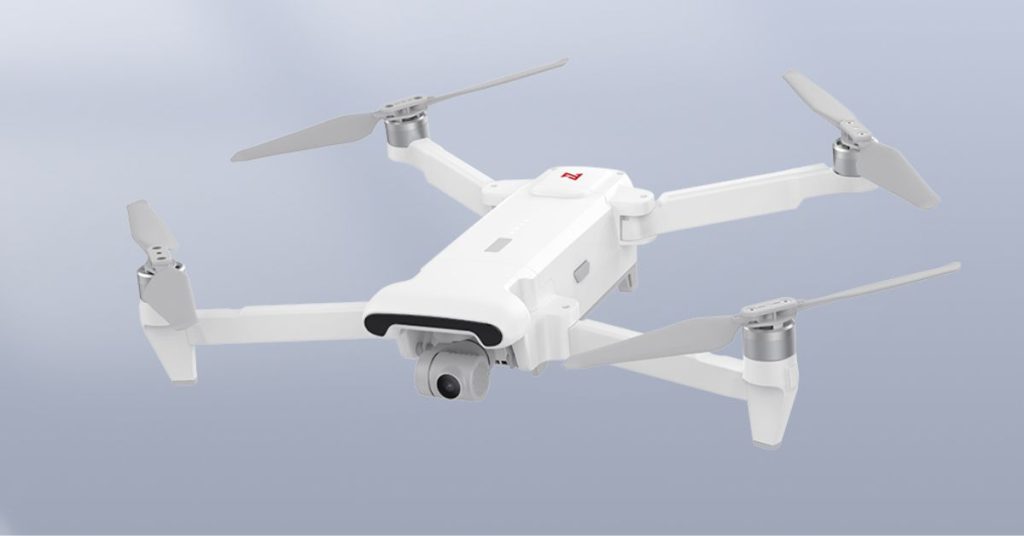 With a maximum transmission distance of 10km, the Fimi X8 SE 2022 has a flight time of 35 minutes.
This drone's camera has a large aperture of F1.6, meaning more light is let in through the lens, which can reduce noise. With its heightened light sensitivity, this camera also features "Super Night Scene Shooting", using multi-frame fusion noise reduction technology to shoot high quality nightscapes.
It has smart tracking modes that lock onto your subject and is capable to doing perfectly circular flights.
This drone also has a SAR (search and rescue) mode and is able to work with megaphone accessory to remotely transmit voices or sounds. It can carry a payload of up to 200g.
Price: RM1,999
Where to buy: Drones Kaki
Top for photos and videos:
These ones are for those who know what they want out of a drone.
DJI Air 2S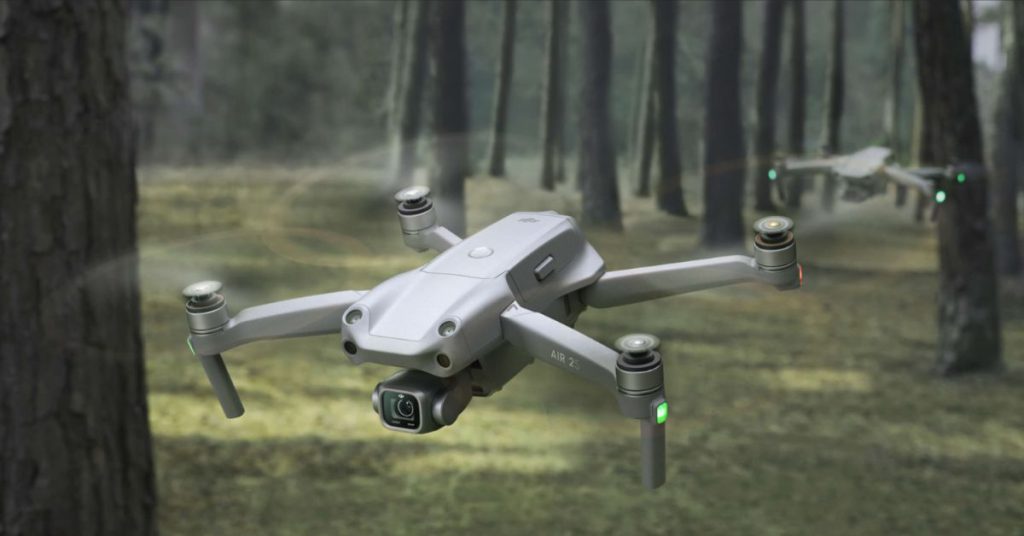 Coming in a light body weighing 595g, the DJI Air 2S is fitted with a one-inch CMOS sensor, 12km FHD Transmission, obstacle sensing in four directions, and 5.4K/30fps or 4K/60fps video.
Featuring a high dynamic range, high resolution, and accurate colour reproduction, this drone is also known for its low-light photography.
With this drone, users can shoot RAW format photos with a dynamic range of up to 12.6 stops. Like most smartphones, this drone has intelligent HDR technology to merge multiple shots automatically.
The DJI Air 2S also features something called MasterShots which gives users the best shots in any location with just a tap.
After selecting your subject, the drone will film while executing ten different manoeuvres in sequence, all while keeping your subject centre-frame. The drone will also generate a short cinematic video afterward.
The drone's FocusTrack lets users easily use DJI Air 2S to follow or circle the subject.
Price: RM5,799
Where to buy: DJI Sunway Pyramid, Harvey Norman, DronesKaki
Autel EVO II
Touted as the first foldable 8K drone, the Autel EVO II enables users to zoom deep into a scene and crop an image to 4K without loss in quality.
It has a maximum flight time of 40 minutes and a maximum transmission range of 5.5 miles.
Having partnered up with Sony, the Autel Robotics Evo II's 48 MP sensor is able to provide sharp images, great detail, and rich colours.
It also has 4K HDR video and 10-bit colour depth that can capture over 1 billion colours.
Autel EVO II's Hyperlapse mode needs no post-processing, meaning 8K images can be taken straight out of the drone and shared immediately.
The drone also features 360° obstacle avoidance, enabled by its 12 visual sensors.
Price: RM6,799 (Fly More Combo)
Where to buy: JC Drones
Top of the line:
Those who want the best of everything and can afford it, these are for you.
DJI Mavic 3 Classic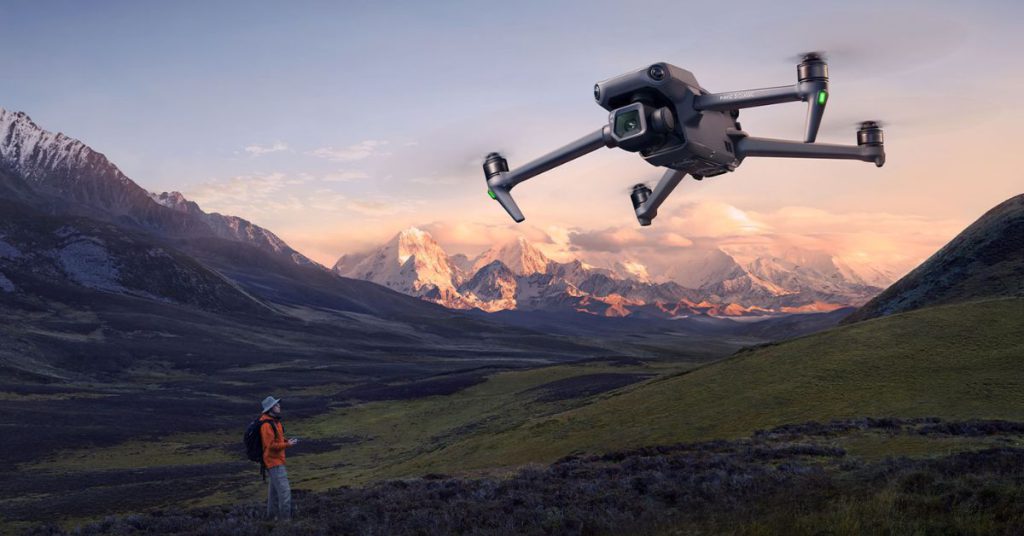 Starring a 20MP Hasselblad camera, the DJI Mavic 3 Classic features 5.1K/50fps or 4K/60fps HD video and an adjustable aperture of f/2.8 to f/11.
Weighing 895g, it has a 46-minute maximum flight time, omnidirectional obstacle sensing, and 15km HD video transmission.
The camera also has advanced return-to-home (RTH) functions, meaning the Mavic 3 Classic can automatically determine the optimal route back to its home point and execute it quickly.
Its Waypoint Flight function means the drone can automatically plan a flight route based on the waypoints pre-set by the user. The drone can precisely replicate routes.
Mavic 3 Classic also has cruise control features, allowing users to fly it in any direction without having to continually press the control sticks. This allows for more effortless long-distance flight while reducing shakes for smoother camera movement.
Price: RM6,459 (drone only)
Where to buy: Drones Kaki, DJI Sunway Pyramid
Autel EVO II Pro V3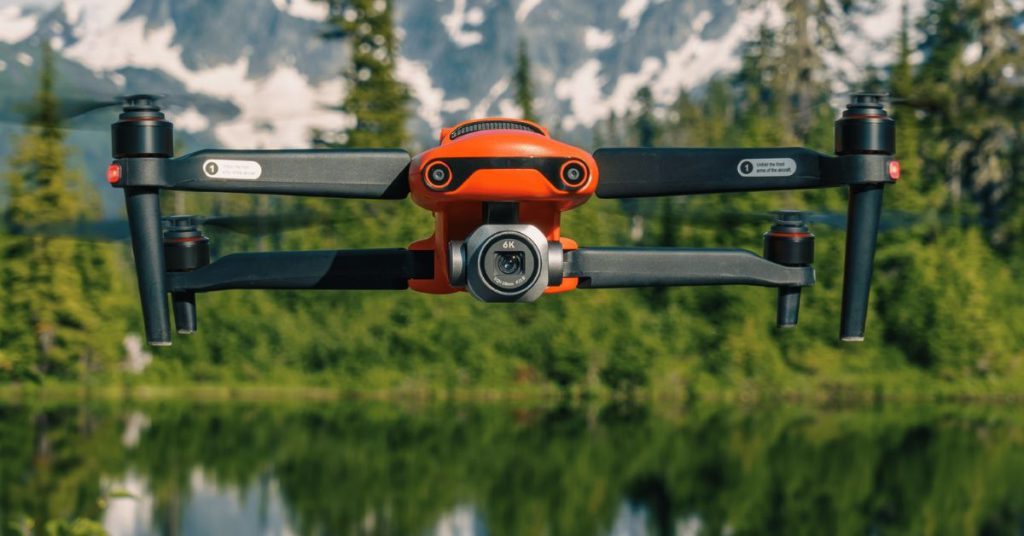 Featuring Sony's 20 MP 1-inch CMOS image sensor, the Autel EVO II Pro 6K supports up to 6K video, an adjustable aperture of f/2.8-f/11 adjustable aperture, and 44000 maximum ISO.
It also boasts great night photography thanks to Autel Robotics' Moonlight Algorithm 2.0. The EVO II Pro V3 can take 12-bit Digital Negative Image (DNG) photos and is capable of recording up to 68.6 billion colours with 64x the colour rendering power of 10-bit.
At 1.191kg, this is certainly a more heavy-duty drone. Its SkyLink 2.0 Video Transmission technology allows a whopping 15km of HD video transmission, while the maximum flight time on this drone is 40 minutes with no winds.
Price: RM11,599
Where to buy: JC Drones
First-person view (FPV) drones:
When just controlling the drone isn't enough and you want to be the drone with the power of flight, you'd want a FPV drone in your arsenal.
DJI Avata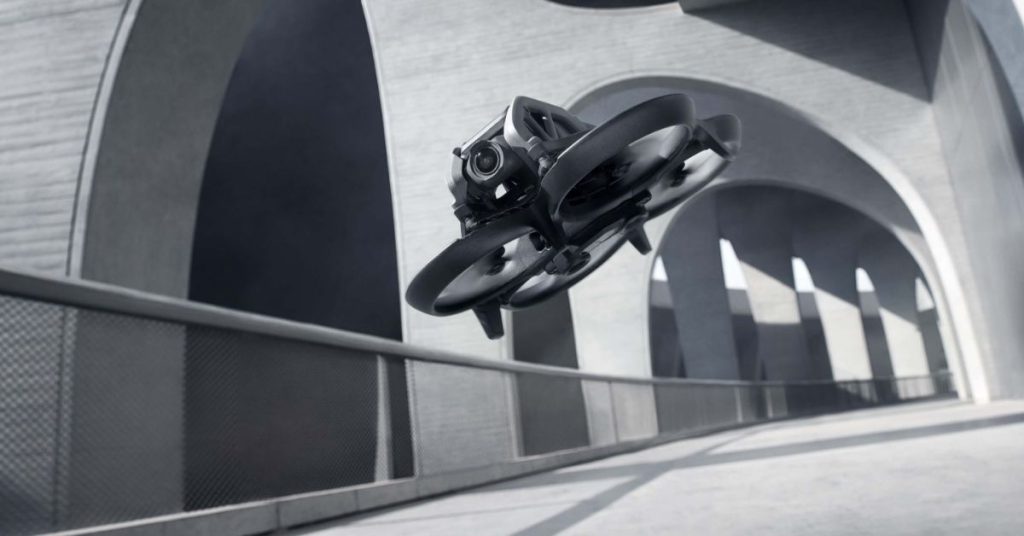 This drone is designed to be compact, lightweight, and durable. Thanks to its built-in propeller guard, the DJI Avata easily bounces back when it comes in contact with an object.
It also has a downward obstacle sensing system using binocular vision and ToF infrared sensing which allows Avata to perform low-altitude or indoor flight.
The drone comes with the DJI Goggles 2, which is smaller and lighter compared to its predecessor. These goggles are equipped with Micro-OLED screens so users can experience great clarity while navigating the skies.
It also comes with the DJI Motion Controller, which features intuitive controls for a better flight experience.
With a maximum video transmission range of 10km and 18 minutes of maximum flight time, Avata is capable of 4K/60fps video and can support a 155° super-wide field of view (FOV). Featuring the RockSteady 2.0 and HorizonSteady functions, this means the drone is able to capture stable footage.
Price: RM2,499
Where to buy: DJI Sunway Pyramid, Drones Kaki
Read other articles we've written about drones here.
Featured Image Credit: Autel / DJI / DJI