Chances are, you've heard of the Michelin Guide's debut in Kuala Lumpur and Penang.
Good eats aside, though, Michelin has also stamped nine hotels and resorts in Malaysia with its mark of approval. This was done so in commemoration of the inaugural 2023 MICHELIN Guide Malaysia.
Interestingly, Michelin's picks included a lot of under-the-radar and lesser-known names dotted across the nation, from the eastern state of Sabah to the heart of the capital city.
So, here is a look into Michelin's best nine hotels in Malaysia. Note that prices are based on the cheapest price on Google at the time of writing.
Kuala Lumpur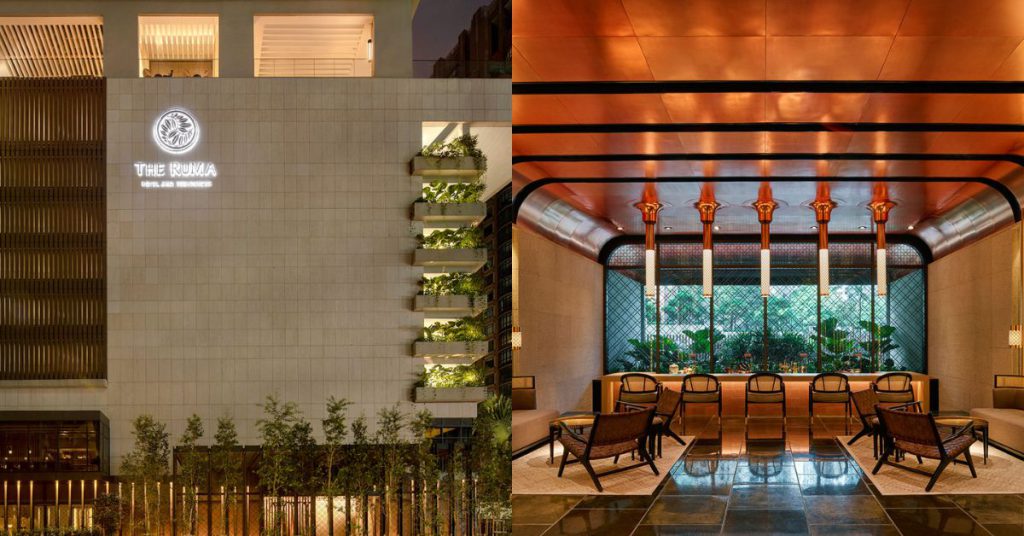 Described by Michelin as "underrated", The RuMa Hotel and Residences is a five-star establishment tucked into the hustle and bustle of the city.
Just minutes away from the Twin Towers, this hotel features four F&B options—ATAS, SEVEN Lobby Bar, The LIBRARI, and SANTAI Pool Bar and Longue.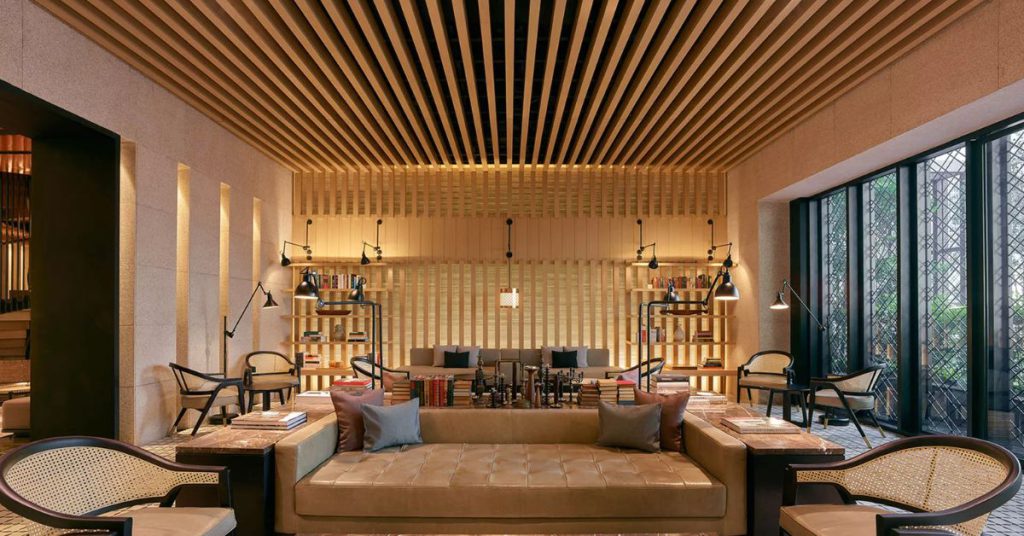 On the sixth floor, guests will find a 25-metre infinity pool and sundeck. There's also UR SPA, which features a gym and a barber shop, operated by globally renowned barber and perfumery Truefitt & Hill, London.
Developed by Ireka Corp and Aseana Properties, the hotel is operated by international luxury hotel operator Urban Resort Concepts (URC).
Price/night: RM608
Location: 7, Jalan Kia Peng, Kuala Lumpur, 50450 Kuala Lumpur, Wilayah Persekutuan Kuala Lumpur
Google rating: 4.6 stars (1,208 reviews)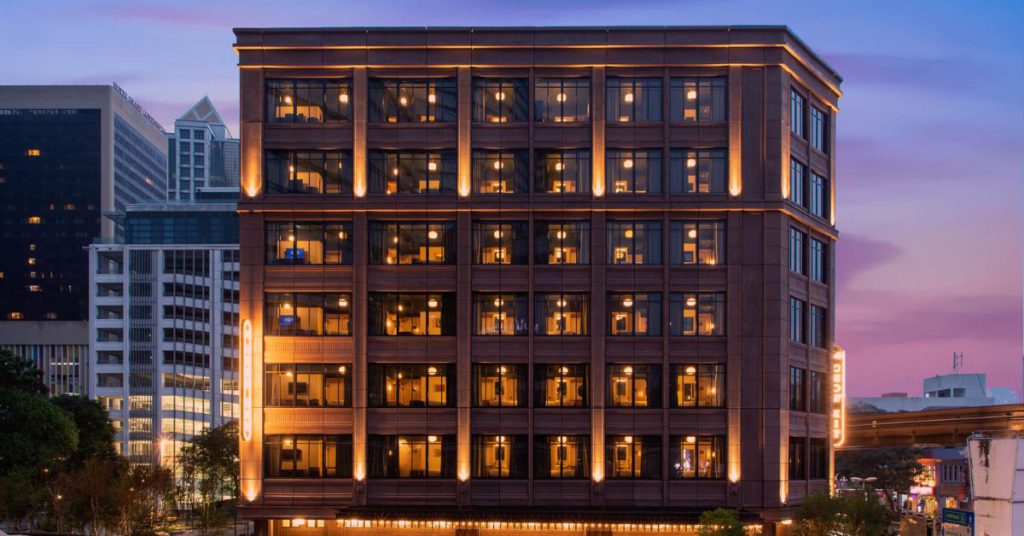 A hotel by the Malaysian Ormond Group, which specialises in beautiful boutique properties, The Chow Kit is deemed by Michelin as the "first properly swanky luxury boutique hotel in town".
As its name suggests, The Chow Kit is tucked within the suburban neighbourhood of Chow Kit, which was formerly known as a red-light district in Kuala Lumpur. Nowadays, it has become more of a lively, upbeat area and home to the hotel that bears its name.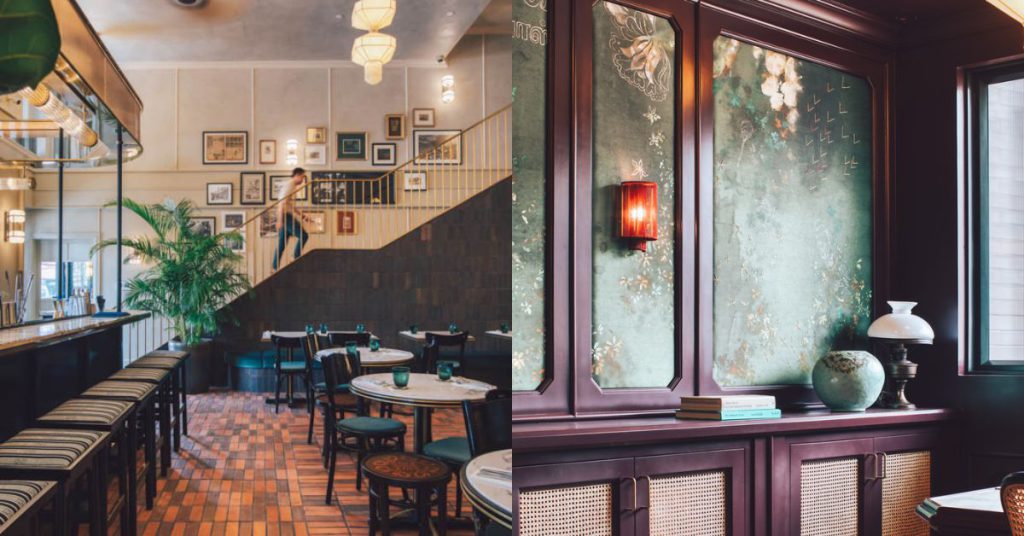 For eat and drink, The Chow Kit features The Chow Kit Kitchen & Bar, which focuses on the "multiculturalism of Malay cuisine".
This hotel also has a 500 sq ft deck on its rooftop and various uniquely designed meeting rooms.
Price/night: RM229
Location: 1012, Jln Sultan Ismail, Chow Kit, 50100 Kuala Lumpur, Wilayah Persekutuan Kuala Lumpur
Google rating: 4.4 stars (503 reviews)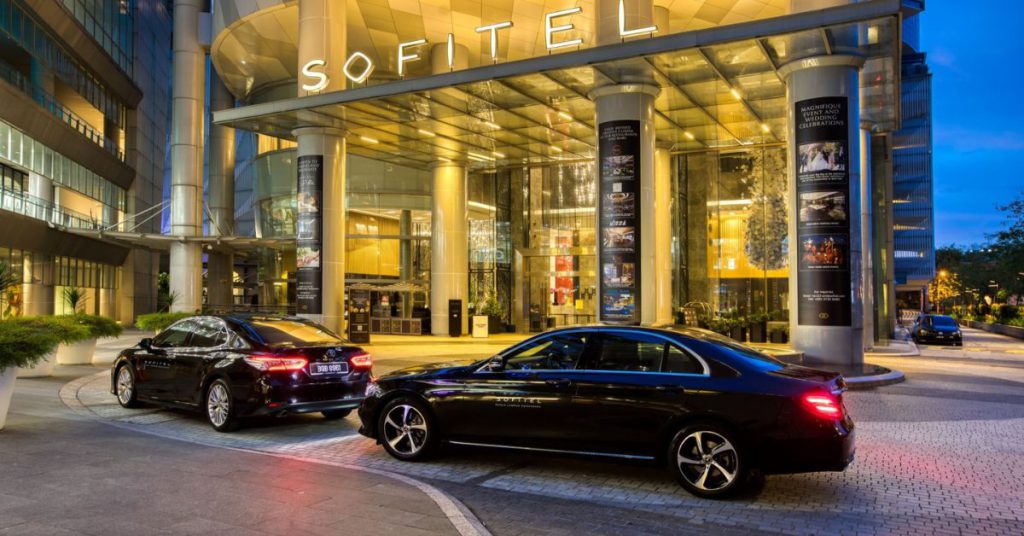 In the words of Michelin, Sofitel's "claim to distinction" is its "Frenchness" in terms of its ownership as well as its style.
Still, like other Sofitel hotels, it draws inspiration from local culture, using Malaysian elements such as Hibiscus flowers to accent its interiors with local charm.
Located in the upscale Damansara Heights, this hotel boasts five-star luxury and nods to art deco interior design.
For the foodies, there are four dining outlets here for your enjoyment. Wan Chun Ting is the Chinese restaurant, while Nizza is a French-Italian one.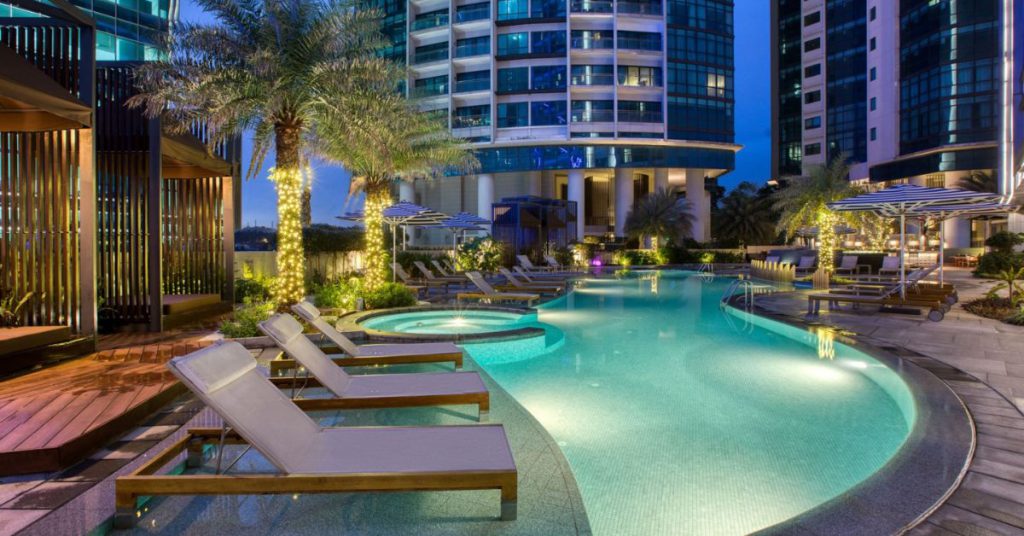 There are also two bars—Le Bar Cocktails & Stories, and Pool Bar. Le Bar features a bakery by the name of La Boulangerie. For cigars and liquors, guests can visit the Cigar Lounge by Trinidad.
Other amenities include the Sofitel SPA, Sofitel FITNESS gym and wellness facilities, and a pool.
Price/night: RM339
Location: 6, Jalan Damanlela, Bukit Damansara, 50490 Kuala Lumpur, Wilayah Persekutuan Kuala Lumpur
Google rating: 4.4 stars (2,600 reviews)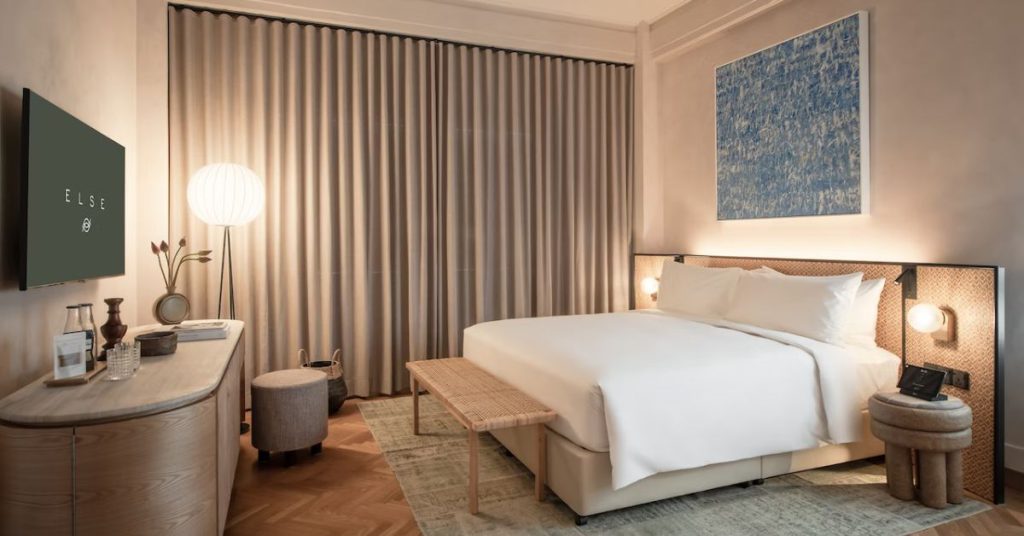 Located in the charming art deco-esque Lee Rubber Building in the heart of Chinatown, Else Kuala Lumpur really is something else. Michelin calls it "more urban resort than city business hotel", with rooms and suites that feel "warm and organic".
Opened in 2022, Else's aesthetic is refreshingly minimalistic and homey, designed to be a respite from bustling city life.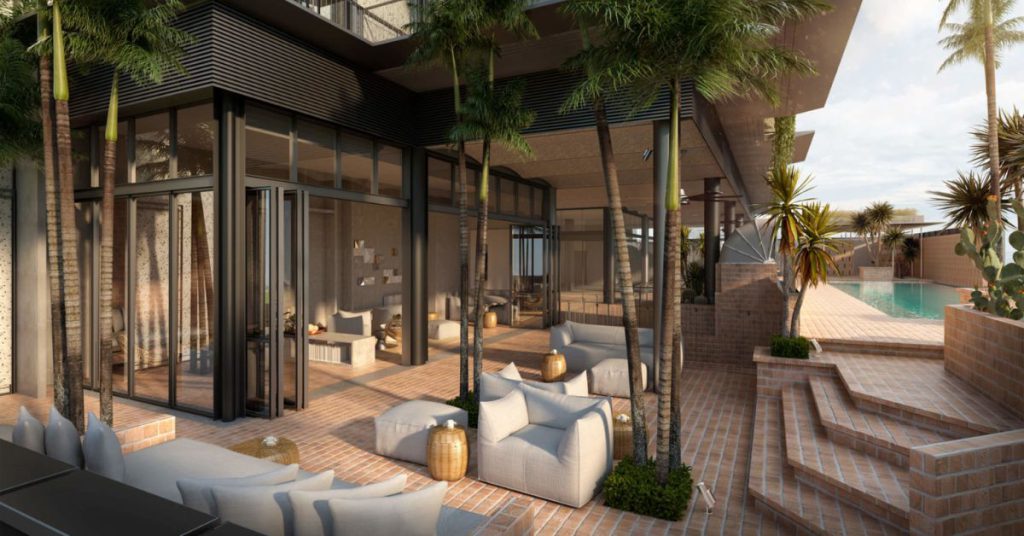 Dining outlets here are Raw Kitchen Hall and Yellow Fin Horse. The former features a modern Latin-Asian concept, while the latter is a contemporary restaurant helmed by Chef Jun Wong.
Price/night: RM420
Location: 145, Jalan Tun H S Lee, City Centre, 50000 Kuala Lumpur, Wilayah Persekutuan Kuala Lumpur
Google rating: 4.4 stars (47 reviews)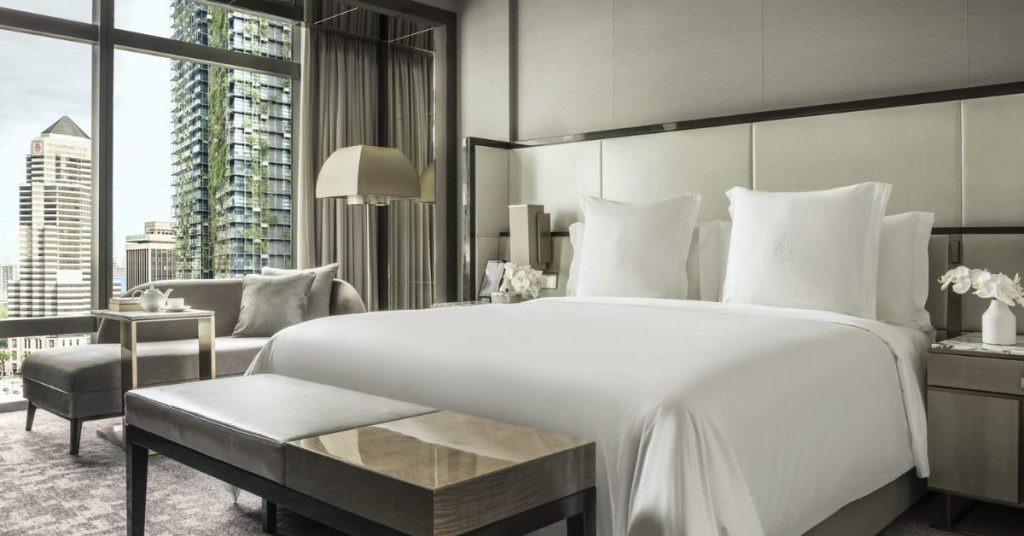 Hardly needing an introduction, Four Seasons Hotel Kuala Lumpur "invites a temporary home amidst astonishing skyscrapers and the buzz of urban dynamism", as Michelin puts it.
A five-star hotel located within KLCC, this hotel has a variety of different dining outlets.
Yun House is its Cantonese restaurant, while Curate is where you'll find international buffets. The Lounge at Four Seasons features local authentic and comfort western food, and Bar Trigona is the iconic destination bar. There's also a poolside bar and grill.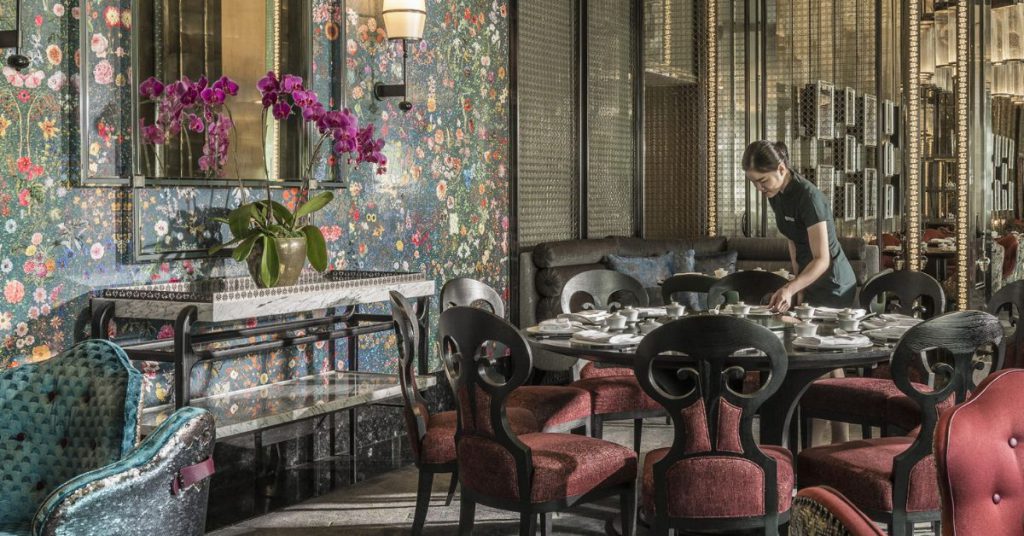 There is also a spa here featuring massages, facials, and more.
Price/night: RM1,059
Location: 145, Jalan Ampang, Kuala Lumpur, 50450 Kuala Lumpur, Wilayah Persekutuan Kuala Lumpur
Google rating: 4.6 stars (3,672 reviews)
Langkawi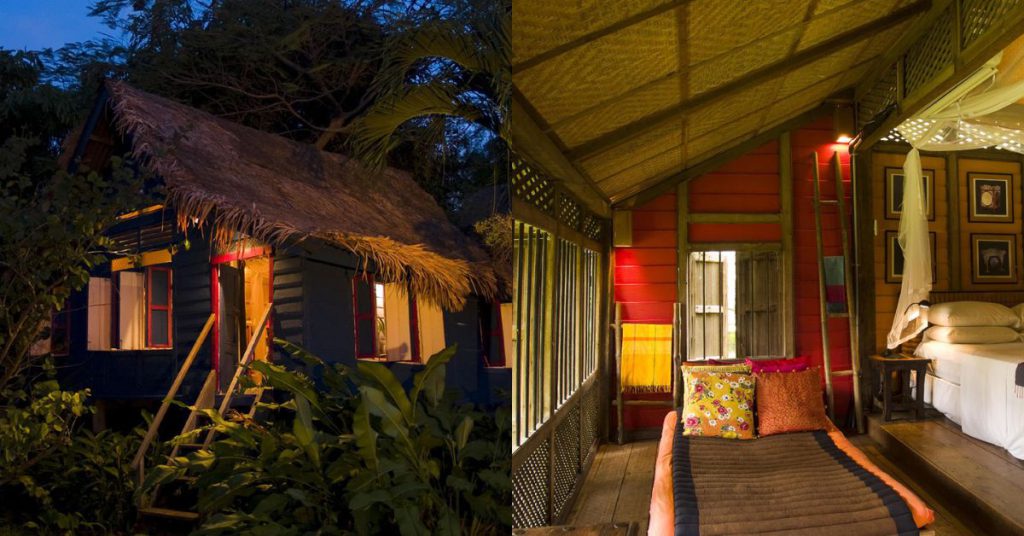 Featuring exclusive and private 100-year-old villas, this Langkawi resort is Michelin's pick for a "charming forest hideaway". It consists of eight individually designed, traditional stilted cottages, set around a swimming pool and gardens.
The cottages are all named—Blue Ginger, Yellow Orchid, Black Coral, White Frangipani, Laguna, Palm, Silk, and Cahaya. Each of them has retained the original wood panelling, but they've all been smartly restored to fit modern sensibilities.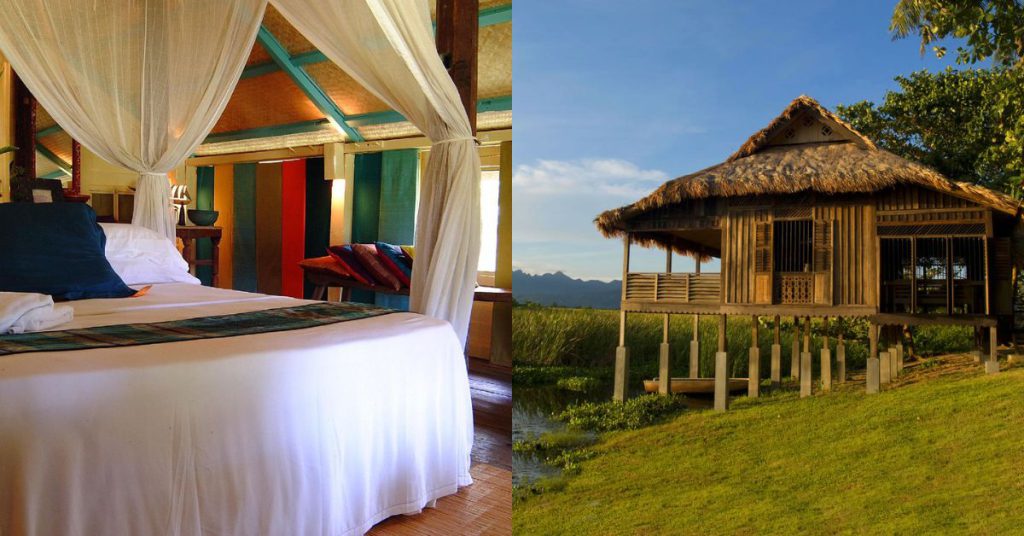 There's also a restaurant here, Nam Restaurant at Bon Ton, that serves Asian fusion dishes and creative cocktails made with local fruits.
Price/night: RM608
Location: Jalan Pantai Cenang Lot 1047 Langkawi, Pantai Cenang, 07000 Pantai Cenang, Kedah
Google rating: 4.5 stars (335 reviews)
Originally a typical Malay villa resort with ten classic century-old villas in the indigenous style, Temple Tree Langkawi's expansion brought in villas in a variety of styles—Chinese, Malay, and colonial, all moved from their original locations.
This meant the proprietors dismantled those original villas piece by piece and painstakingly rebuilt them at Temple Tree.
Its villas include Estate House (with five rooms), Plantation House (six rooms), Negeri Sembilan House, Johor House (two rooms), Penang House (two rooms), Colonial House (four rooms), and Straits House.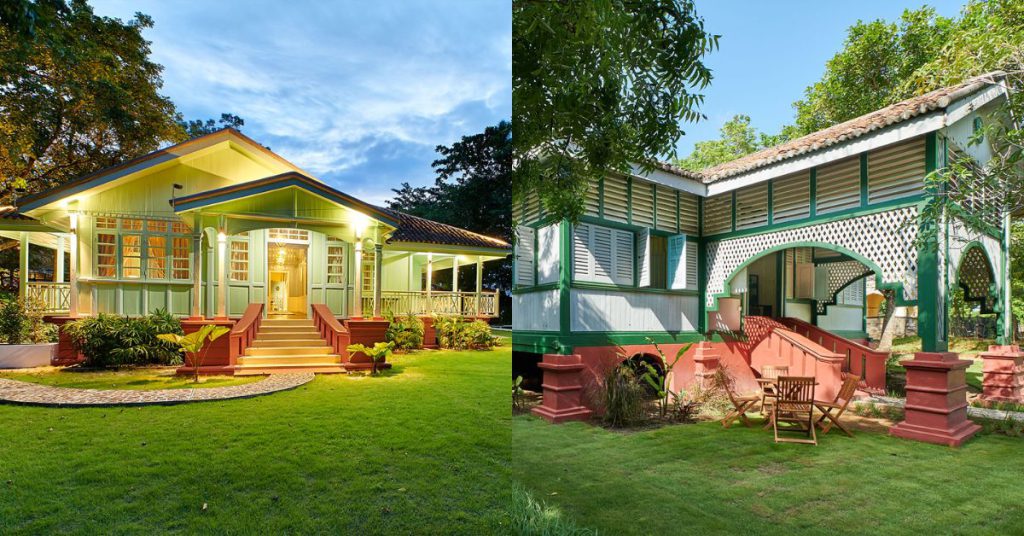 Michelin also calls this resort's cooking "inspired". Overlooking the pool, Temple Tree Restaurant & Bar is found within the Ipoh House and offers breakfast, lunch, afternoon tea, and dinner.
Price/night: RM488
Location: Lot 1053, Jalan Pantai Chenang, Pantai Cenang, 07000 Langkawi, Kedah
Google rating: 4.4 stars (293 stars)
Tioman Island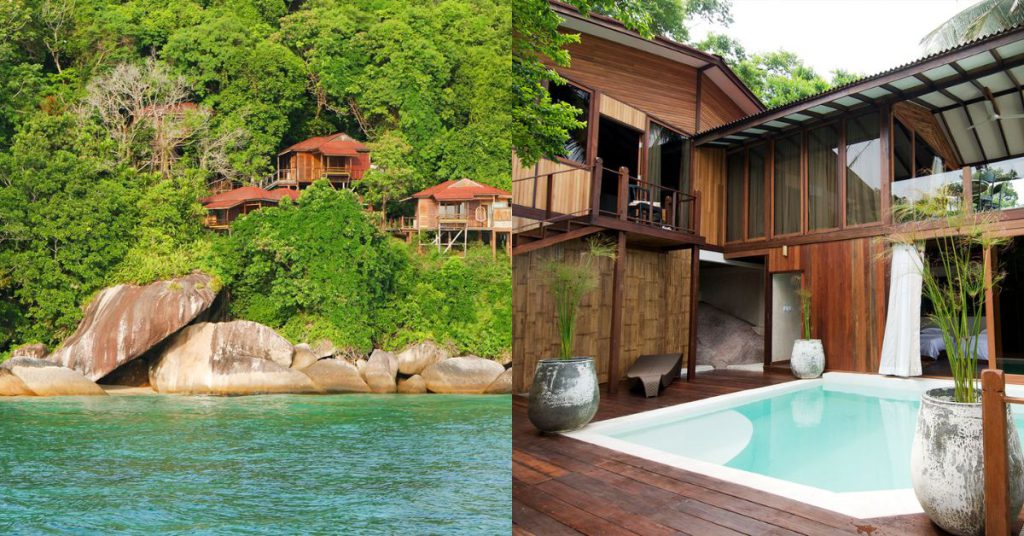 "This resort makes an art form out of leaving the busy world behind," Michelin said about JapaMala Resort.
A fashionably rustic boutique resort overlooking the South China Sea, JapaMala Resort features gorgeous island scenic views. For accommodations, it offers a variety of wooden chalets, beachside villas, and hillside "sarangs" (meaning nests) within its 11-acre property.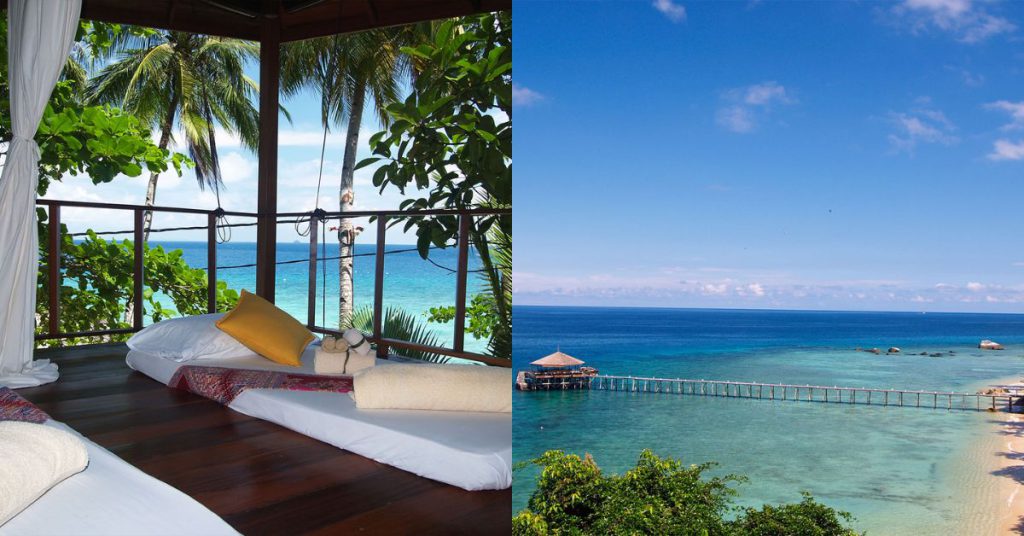 This resort's philosophy is all about preserving nature while providing simple elegances and comforts.
There are two restaurants here—Mandi-Mandi, which sits on stilts over the water, and Tamarind, nestled within the jungle. JapaMala Resort also has a cliffside spa.
Price/night: RM230
Location: Kampung Lanting, 26800, Pahang
Google rating: 4.6 stars (230 reviews)
Sabah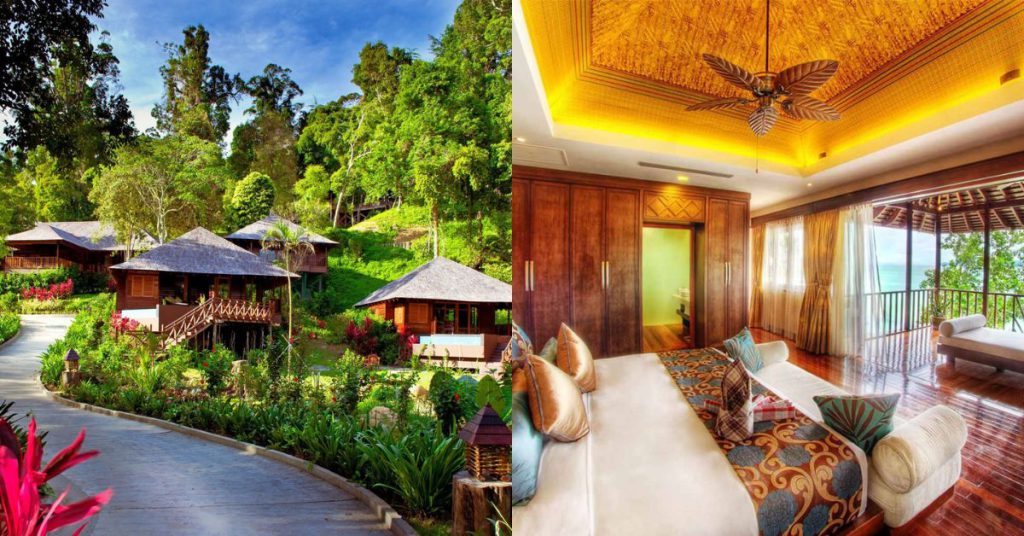 Perched atop the hillsides of Polish Bay, the five-star Bunga Raya Island Resort & Spa is "proof that this sort of luxe island paradise knows no national boundaries" to Michelin.
The resort is tucked into the pristine rainforest and looks over a white, sandy beach. It features 48 timber villas in traditional Bornean architecture.
Dining options include the oceanfront Pantai Restaurant and Bar as well as a famed wine cellar known as The Longhouse Wine Cellar.
Those looking to unwind can visit the Echo Wellness Spa, which offers a blend of traditional Asian and Western treatments using indigenous plants, oils, and ingredients.
Price/night: RM694
Location: Polish Bay, Gaya Island, Tunku Abdul Rahman Park, Kota Kinabalu
Google rating: 4.4 stars (218 Google reviews)
Learn more about the Michelin Guide here.
Read other articles we've written about hotels in Malaysia here.
Featured Image Credit: Else Kuala Lumpur / Bunga Raya Island Resort & Spa / Temple Tree Langkawi