If the Samsung Galaxy S22 Ultra wowed you last year, then you'll likely be blown away by the S23 Ultra, at least based on its specs sheet.
To simplify the must-knows about this phone, one can say that its USPs are its new camera sensor and photography capabilities, and its new chipset.
But are they really as impressive as Samsung makes them sound?
Bigger can be better
Put the S22 Ultra and S23 Ultra side by side, and you'll notice that the latter is marginally larger.
The S23 Ultra weighs about 5g more, so there's quite a heft to it. Coupled with its size, it's not a pocket-friendly phone.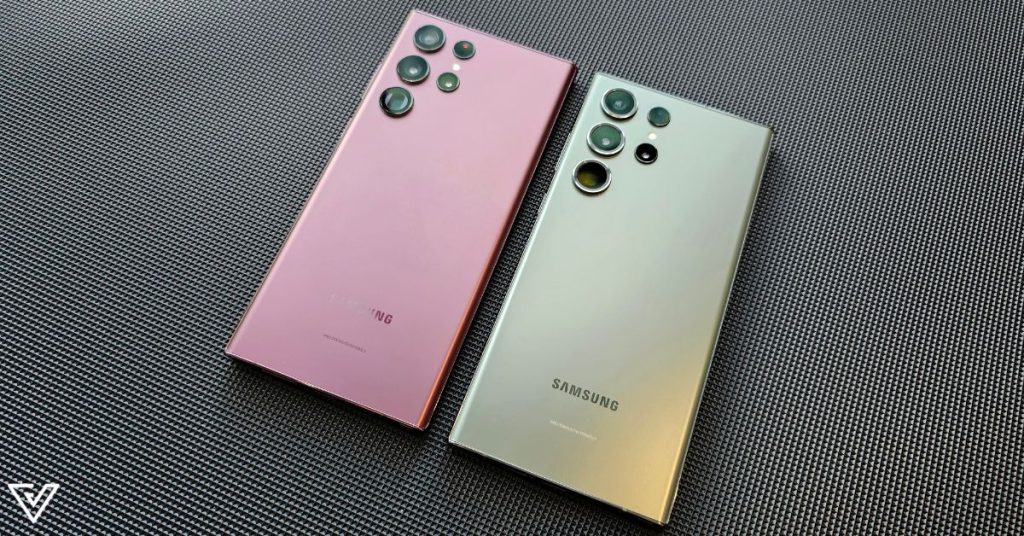 Its screen size has shrunk a bit though since Samsung reduced the screen edge curvature from the S22 Ultra.
Not that I'm complaining, because it does make the phone easier to pick up and grip without a case. Plus, did anyone really need the 5mm of extra screen space on the edges?
Over on the back, the cameras on the S23 Ultra are also slightly bigger, perhaps to accommodate the new 200MP sensor, but more on that later.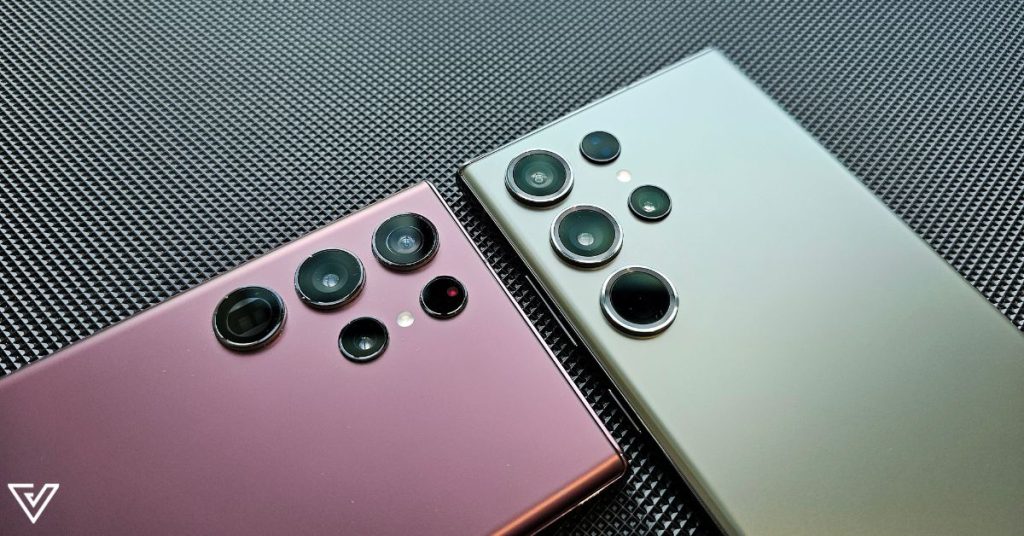 Interestingly, when compared side by side, the S Pen of the S23 Ultra has been upsized as well, and is comfortable to hold for writing.
Aesthetics-wise, the S23 Ultra is not a major departure from its predecessor, and its overall increase in size is welcomed, especially for those who often work on their phones.
A new camera sensor and features
The 200MP camera sensor is nearly double the 108MP camera on the S22 Ultra. Impressive on paper, and in person too, at first try.
It was able to capture details very crisply, at the cost of a rather big file size, of course. It also worked well to preserve the clarity of objects further away from the camera.
But there was one glaring issue I later noticed. Each time I'd try the 200MP sensor, I'd get a markedly different result.
In natural light, well-lit objects appear clear, though other objects in lower lighting may lose some detail. For the distance you'd usually shoot at with 200MP, it's still a grand feat.
At night or in other low-light conditions, the 200MP camera sensor is unreliable for a nice shot. It still achieves a sharp shot, yes, but not a nice one to look at.
It maintains the crisp outlines of objects, but colours get distorted. In the example shot below, the cream-coloured clock tower has been whitened, zoom in and you'll notice that the cream-white has coloured spots.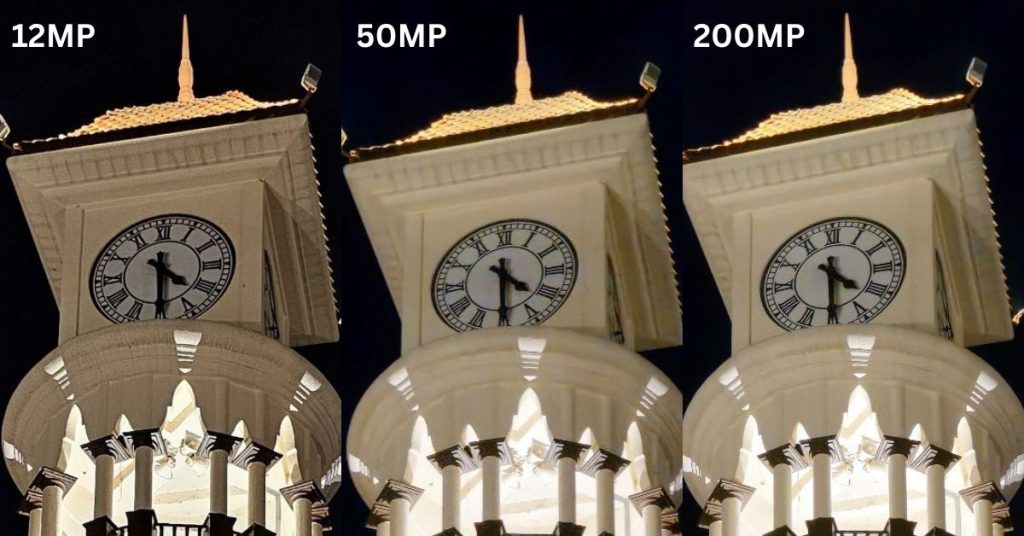 If you happen to capture the night sky (or any other dark, contrasting area in comparison to your object), this distortion spreads to it too.
The easiest way to describe it is as though the pixels have been overly compressed. Could this be the S23 Ultra's 16-in-one pixel binning technology working against itself?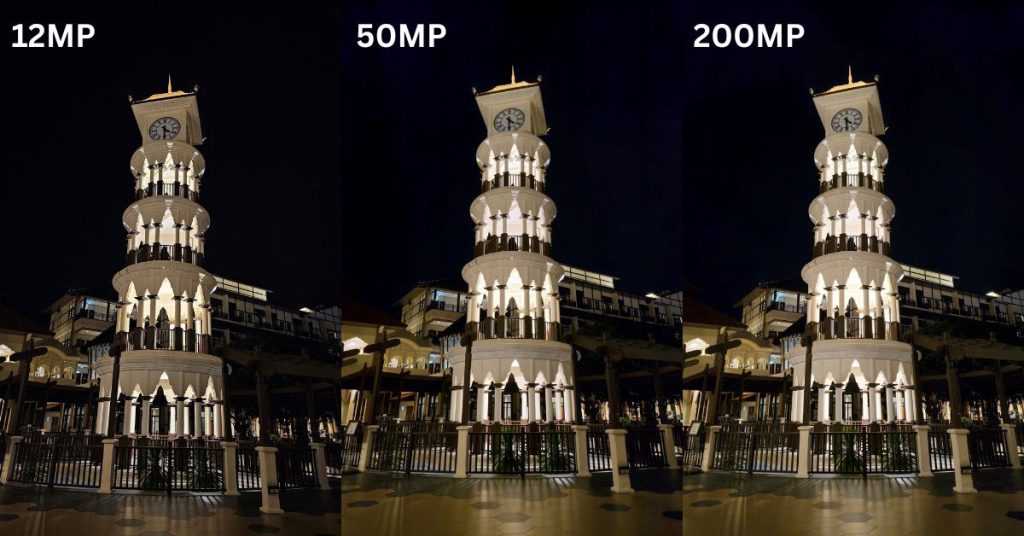 Samsung also proudly announced its updated Nightography, but I'll be real honest (not that I've been dishonest)… Pictures taken in low light without Nightography still looked good.
And that's not a bad thing. I'm sure Nightography has its use cases in maybe pitch-black situations where light is truly scarce, but I do wonder if we'll see our uninvited guest distortion again. It's something to test in a more in-depth review of its cameras.
Over on the front, the 12MP selfie impressed, even at night. Sure, it looked noisier than on the S22 Ultra, but also sharper. A reasonable trade-off? Depends on your priorities, really.
For those who often take videos, the doubled optical image stabiliser (OIS) technology on the S23 Ultra will impress. Whatever the software is doing, it works to keep the focus of your video steady, even if you're riding in a bumpy car or walking around.
It almost looks like you've got an inbuilt stabilising gimbal. Some may not like the almost delayed look of the resulting video though.
Admittedly I've not yet tried the Astro Hyperlapse feature for lack of a tripod. It's supposed to let you shoot the starry night sky, and I got excited listening to it but…
Ain't no way I'll be standing with my phone in my hand, holding it up to the sky for at least four minutes. My muscles aren't ready. Another time it is.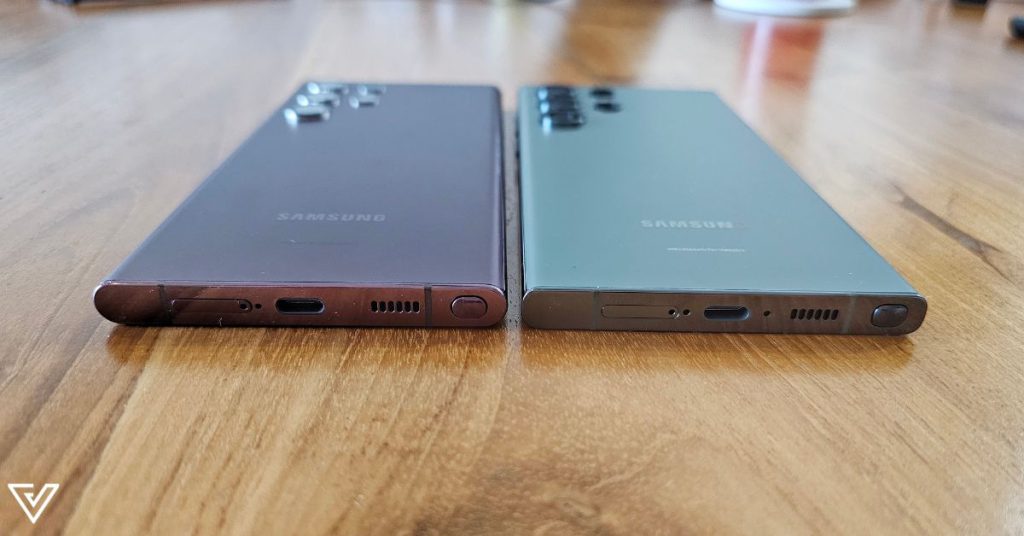 Another new feature is the Expert RAW app, which enables DSLR-style image shooting and editing in RAW and JPEG with no added bulky camera equipment required.
I'm a simple point-and-shoot phone photography kind of gal, so I'll be employing the help of more expert colleagues to test how this performs in the full camera review.
A new chipset
Over on the performance front, the S23 Ultra boasts the new Snapdragon 8 Gen 2 chip, which should mean it's stronger, better, and faster.
I'm not really one for benchmarks, so the following parts are just speaking from the general experience of using the phone.
It ran Genshin Impact just fine with overclocked settings, giving very little lag, and the heat buildup (without a case) was almost unnoticeable, even after one hour of straight gaming.
The latter could be the bigger vapour chamber coming through, because I remember that previous flagship Samsung phones would heat up around the camera housing after the same duration of gaming.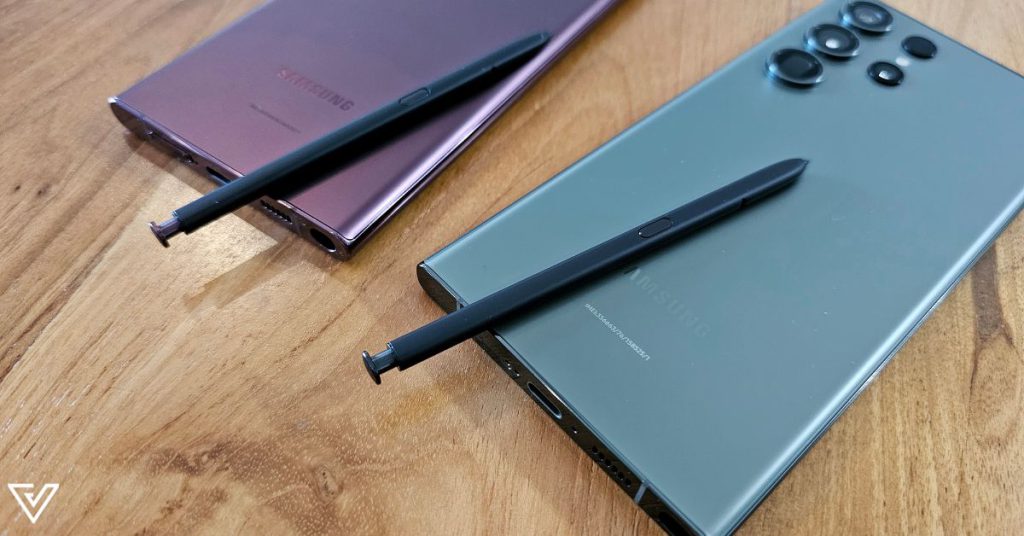 Of course, it'd be unfair to compare the S23 Ultra head-on with gaming phones, but for a daily driver to handle the kind of CPU abuse Genshin subjects devices to—I'm impressed.
A case is definitely recommended if you want to game as well, because the super smooth contours of the S23 Ultra make a firm grip challenging.
Something else that Samsung had excitedly shared at the launch of the phone was its capabilities to support real-time ray tracing.
This technology simulates and tracks every ray of light to create more lifelike renderings of in-game scenes. However, there aren't a lot of mobile games that even have ray tracing yet, so it's a bit of a moot feature for now.
At least if those games start dropping soon, you'd be some of the first people to enjoy them in all their glory. If you have a S23 Ultra, that is.
The S23 Ultra has the same 5,000mAh battery as its predecessor, but actual mileage may vary based on usage.
VP Verdict
So, what about the S23 Ultra is impressive?
In a nutshell, it tries hard to deliver on the camera front, but consistency in the resulting pictures is an issue. When a shot is good, it's real good, but when it's not good, it's mediocre or, at times, just bad.
If the consistency issue can be fixed in an update, then the 200MP camera will shine more.
The effort of improving Nightography is laudable, but in everyday low-light situations, the feature is forgettable. You'll probably only need it in pitch-black situations, but how often do you find yourself in those?
Meanwhile, the improved video stabilisation is great news for those who are frequently on the go, or who like to document their travels. You get shots that are smooth and have satisfying clarity.
Overall, the S23 Ultra exceeds expectations as a step up from the S22 Ultra, but there are still kinks to smooth out before it can continuously satisfy users past the early "wow" stages.
The S23 Ultra 512GB retails from RM5,699, and pre-orders for the S23 series are open from now until February 23, 2023.
| Pros | Cons |
| --- | --- |
| Doubled camera resolution and interesting new features | Very high price tag |
| Very stable video recording | Consistency in picture quality |
| Strong performance for demanding tasks | |
VP Verdict is a series where we personally try and test out products, services, fads, and apps. Want to suggest something else for us to try? Leave a comment here or send the suggestion to our Facebook page.