Once formed, perceptions are hard to unseat — and that is the case with tattoos in Singapore.
Generally associated with gangsters and drug addicts, you can forget about landing a good job or leaving a good impression on strangers with decorated body parts.
Although more have come to accept tattoos globally, Singaporeans generally still have a more conservative view of tattoos.
As a matter of fact, in a survey conducted by YouGov in 2019, about half (47 per cent) of the surveyed Singaporeans say that they would be less likely to hire someone with a tattoo, although qualified.
Over half (58 per cent) have also expressed that tattoos should be covered up at work, and these views are more commonly held by older Singaporeans.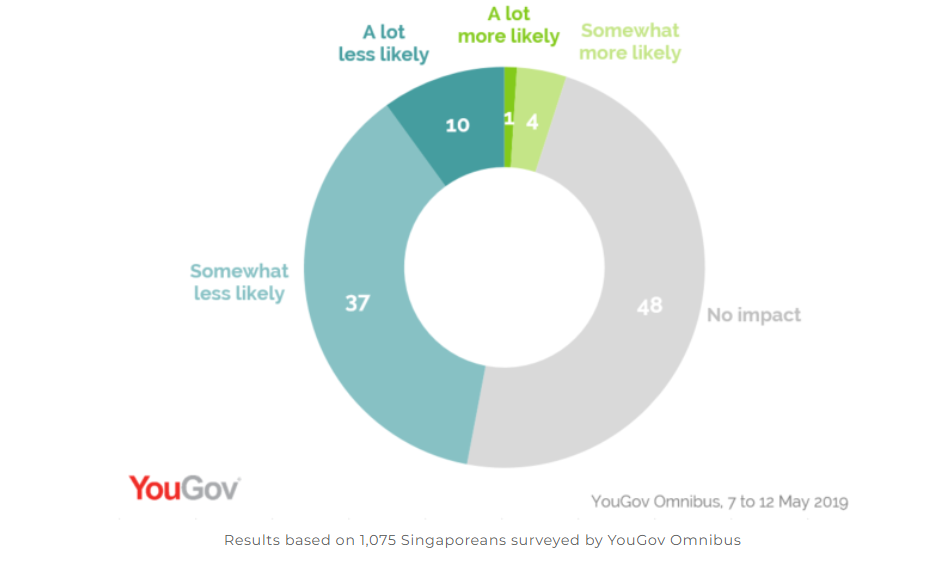 Changing the perception of tattoos in Singapore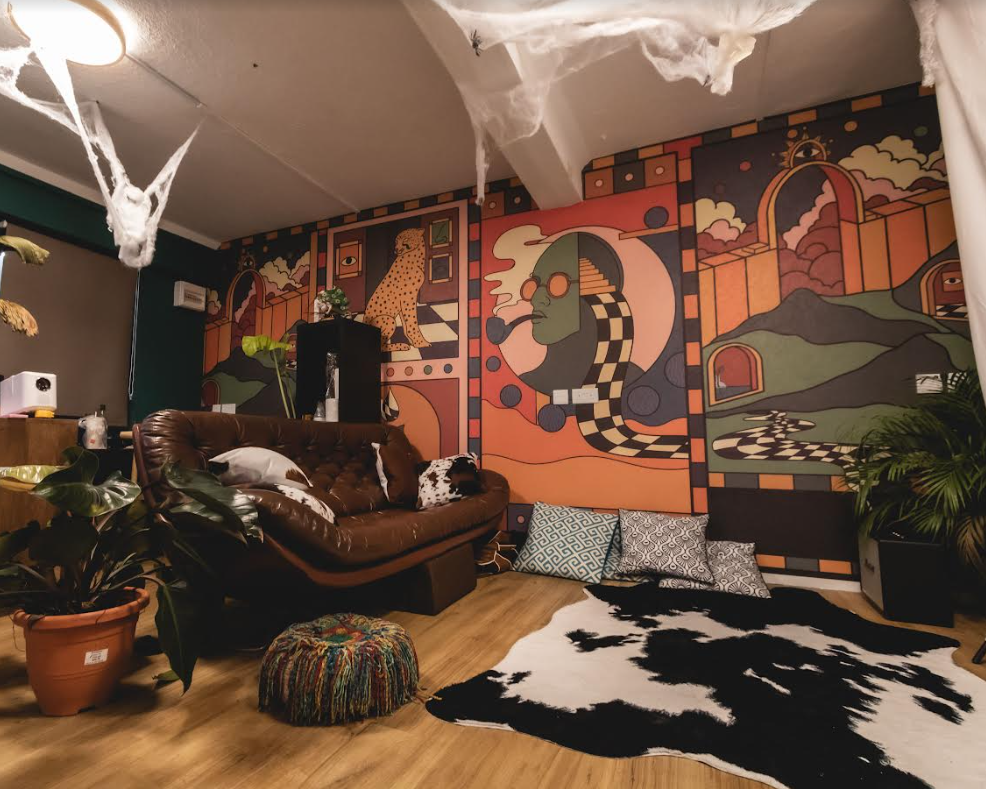 But just ask anyone around with tattoos — these works of art are more than just ink on skin. To some, tattoos might make up their identity, while some get them for cultural or religious reasons.
Hence, to challenge the stigma surrounding tattoos, 25-year-old duo Jerome Ang and Desmond Ng banded together to start up art studio State of Shiok, offering pseudo tattoo workshops to Singaporeans.
We want to bring the art of tattooing to the eyes of more Singaporeans, and to let them see tattoos as what they truly are — a form of art and expression of one's self.

Jerome Ang, co-founder of State of Shiok
The secondary school mates and best friends of over 10 years pooled about S$30,000 to start up their business in the midst of the pandemic in 2021, drawing the amount from their savings and National Service allowances.
As COVID-19 was a volatile period to start a business, I questioned Jerome on his decision to launch his art studio at that time. To that, he responded that State of Shiok saw the pandemic as more of an opportunity.
"Singaporeans could not travel or do much — they were desperate to find fun things to do within the country. Hence, we incepted State of Shiok," Jerome explained.
State of Shiok's pseudo tattoo workshop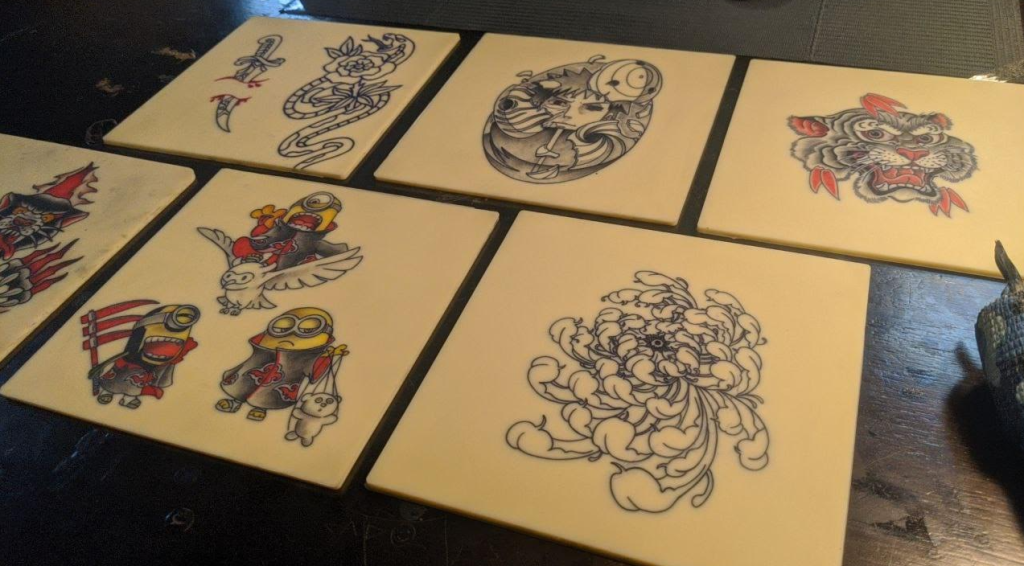 During State of Shiok's three hour long pseudo tattoo workshops, participants will be given an array of stencils to choose from. If you already have a design in mind, you can send it over to the art studio to prepare the stencil a day before your workshop.
Once you've decided on your design, the studio's staff will assist in setting them onto a piece of faux skin that you will work on.
You will also be able to choose as many stencils as you can fit onto the faux skin sheet.
While the stencils are curing, State of Shiok's staff will give participants a brief but proper rundown on the do's and dont's of using the art studio's tattoo machines, followed by a tutorial of using the tool.
Aside from these measures, Jerome added that participants will don gloves that actual tattoo artists use, and work in a well-lit environment. These black nitrile gloves provide an added layer of safety due to it being more puncture and chemical resistant than regular gloves.
After the stencils are ready, you'll get free rein to do whatever you please to the piece. You could just line the piece with traditional black ink or go all out by filling the outlines with State of Shiok's wide array of coloured inks.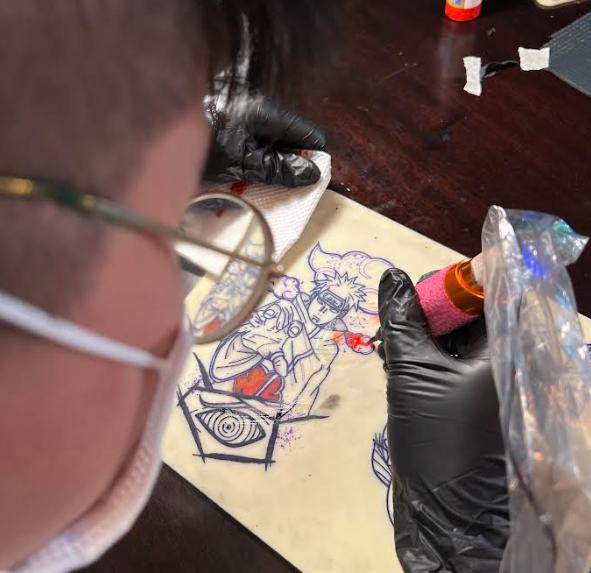 But don't get the art studio twisted — by no means is it trying to "cheapen" the art of tattooing.
Although its workshops' participants can wield a tattoo gun with no experience, in contrast to tattoo artists who endure long apprenticeships before they can even wield one, the art studio simply provides an "experience" to its customers.
[Our workshops] do not certify anyone as a legitimate tattoo artist, but we do refer interested customers to established tattoo studios for apprenticeships.

Jerome Ang, co-founder of State of Shiok
The art studio never got its first customer until 3 months after launch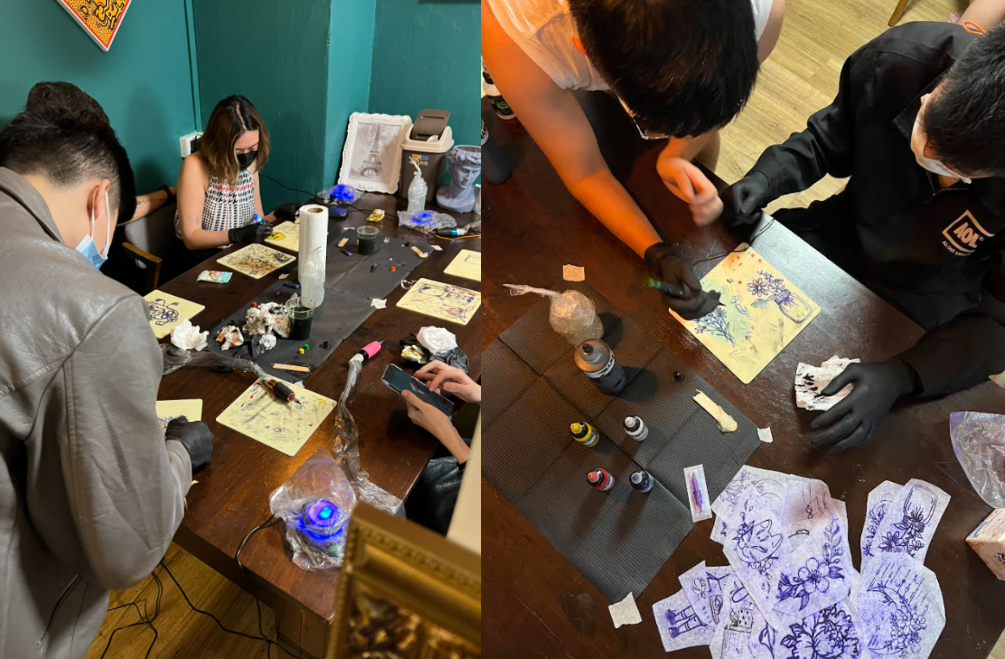 As pseudo tattooing was a relatively new concept in Singapore (and still is), Jerome admitted that the response at State of Shiok's launch was "honestly not that great".
In fact, although the studio was launched in August 2021, it never got its first customer until three months later in November.
Desperate to make ends meet, the duo resorted to marketing their art studio on TikTok, marking a pivotal moment for their business.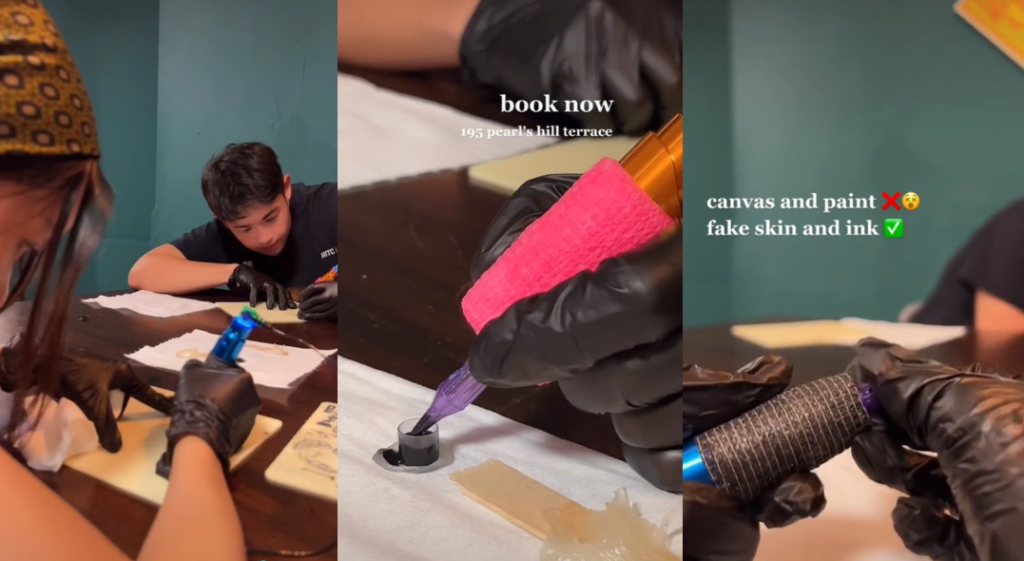 One of its TikTok clips — which has garnered over 680,000 views as of writing — was what propelled State of Shiok to success.
Virality on TikTok not only allowed more Singaporeans to learn about us, but the FOMO and join-in culture also really encouraged a huge number of sign-ups for our workshops.

Jerome Ang, co-founder of State of Shiok
Building on the momentum from TikTok, the art studio also utilised other forms of advertising such as Google Ads, and engaged local influencers in its marketing endeavours to maintain the success of its business.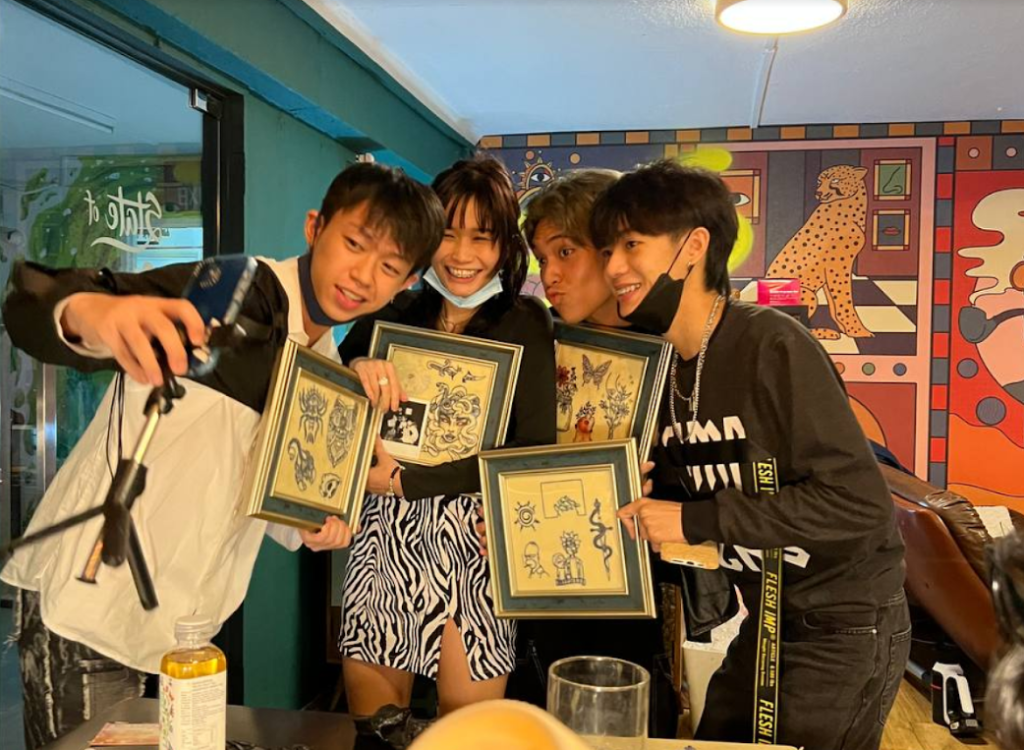 These initiatives have only translated to success for the business, which broke even in seven months since its inception.
During peak periods (mainly during the last quarter of the year), the art studio's pseudo tattoo workshops are fully booked on at least five out of seven days a week, every single week.
Meanwhile, in terms of revenue, State of Shiok saw six-figures in 2022.
Maintaining the interest of Singaporeans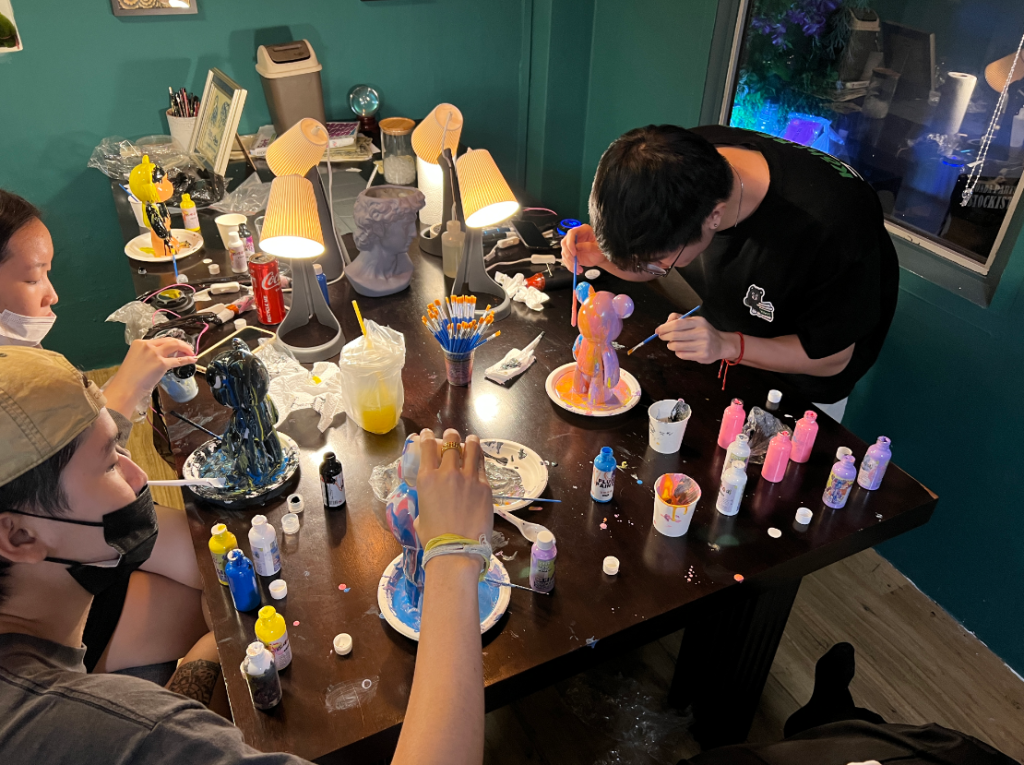 Although 75 to 80 per cent of its bookings account for the pseudo tattoo workshop, State of Shiok also offers other workshops from time to time as well, according to current trends.
The introduction of these workshops are necessary for the brand to maintain the interest of its customers. "Once the bookings stop, the business stops," said Jerome.
As such, the art studio currently offers the "We Paint Bears" workshop, a bear painting workshop. In this workshop, participants get to mix different paints and decorate a bear figurine to their hearts' content by pouring the paint mixtures over the figurine.
Aside from introducing new workshops, State of Shiok is also looking to bring more awareness to its offerings through events such as pop-up kiosks.
"If the opportunity arises, we will also be looking to expand to new locations," Jerome added.
Featured Image Credit: State of Shiok
Also Read: Tuft Club: How TikTok prompted these 3 friends to start up S'pore's first rug tufting studio