Flying cars zipping across cities have long been the domain of science fiction.
However, the growing development and interest in Urban Air Mobility (UAM) are changing that narrative.
New solutions, such as the electric Vertical Take-off and Landing (eVTOL) aircraft used in UAM, will transform our urban landscape, changing how people and goods move, shifting them from a congested road into the open skies.
Does it sound futuristic? Hang on tight because the future is already here.
Volocopter, a pioneer in Urban Air Mobility (UAM), will be launching an air taxi service in Singapore sometime next year.
And over 70 per cent of consumers have expressed interest in trying a flying taxi service.
Why Singapore?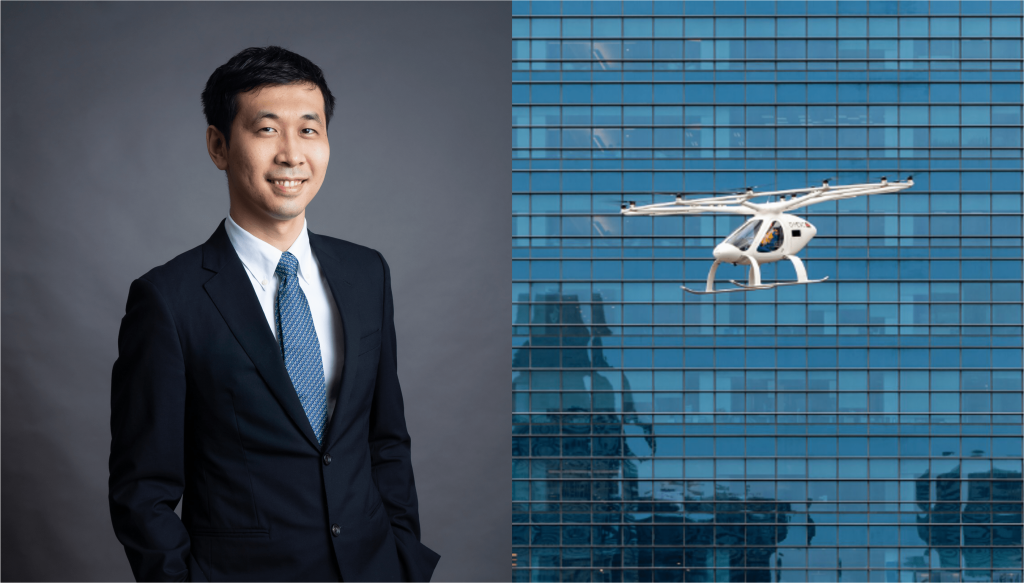 Since setting up its APAC headquarters in Singapore in 2019, Volocopter has completed many test flights to demonstrate its ability to run commercial air taxis worldwide. 
But unlike neighbouring cities such as Bangkok and Jakarta, Singapore does not suffer crippling congestion where hours are wasted on the roads.
Therefore, is there a need for air taxis? Will it become a white elephant since Singaporeans are not exactly travelling large distances through terrible traffic?
For a start, UAM represents the future of transport. Quiet and emissions-free, its development will support Singapore's Green Plan to hit net-zero targets and promote a car-lite city.
And according to Mr Hon Lung Chu, Head of APAC at Volocopter, having an air taxi service in Singapore will generate benefits for the city-state that goes beyond the novelty of having a new mode of transport.
Urban Air Mobility will act as an engine for economic growth in a post-pandemic world and politically sustain the island's image as an innovative powerhouse on the global stage.

Mr Hon Lung Chu, Head of APAC at Volocopter
In fact, findings by Volocopter have estimated that by 2030, UAM services can generate an estimated SGD 4.18 billion in cumulative economic benefits and create up to 1,300 local jobs.
A transport for the future
After much discussion with government agencies and partners, Volocopter's first route, a 15-minute flight across Marina Bay, will be aimed at tourists looking for a unique experience to admire Singapore's iconic skyline.
Over time, Volocopter also expects to grow its fleet of eVTOLs and expand into more areas in Singapore (Seletar, Sentosa and launch cross-border routes into Batam (Indonesia) and Johor Bahru (Malaysia).
This can save passengers a significant amount of time, said Mr Hon.
Today, it takes over an hour to travel to the Indonesian islands of Batam, with the ferry being the only option.
But with the introduction of Volocopter's air taxis plying the routes in the near future, the same journey could be completed in half the time.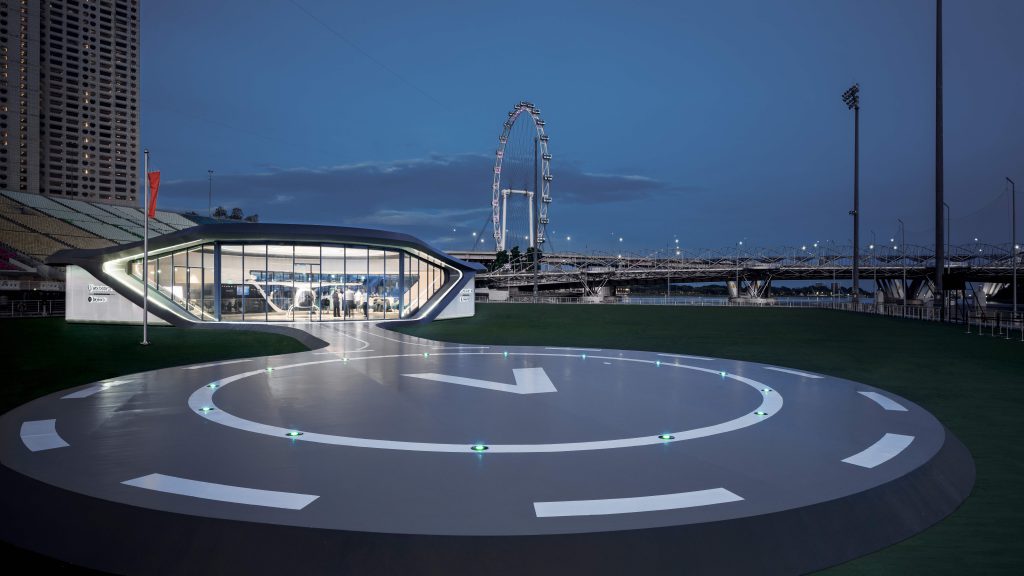 Lastly, for a country running out of land to build more transport infrastructure, the magic of Volocopter is how little space it needs.
Taking up no more than two tennis courts, its take-off and landing site can be adapted for use on the ground, sea, or on a raised platform.
Volocopter's launch in 2024 will coincide with Singapore's recovery in tourism.
Not only will it serve as a brand-new attraction, but being the only city in Asia offering an air taxi service will solidify Singapore as a trailblazer in mobility technologies.
Featured Image Credit: Volocopter