Grab, the Southeast Asian ride-hailing and delivery giant, has revolutionised the region's mobility and logistics landscape. With a presence in eight countries and over 500 cities, Grab has become an indispensable superapp for over 33 million monthly users in Southeast Asia (SEA).
For years, co-founder and CEO Anthony Tan has been the 'face' of the company, fronting media interviews and taking the lead to pitch to investors. But at the heart of Grab's success story is also its other co-founder, Tan Hooi Ling.
Hooi Ling, as she is commonly known, was born and raised in Kuala Lumpur, Malaysia. Her father was a civil engineer and she showed an early aptitude for mathematics and science, which led her to pursue a degree in mechanical engineering from the University of Bath.
After graduating from university, she joined McKinsey & Company as a management consultant, where she worked on projects in the telecom and banking sectors. This stint spawned a scholarship opportunity for her to pursue a Master's degree in Business Administration from Harvard Business School, where she met Anthony.
At Harvard, the duo worked on a business plan for a ride-hailing company in SEA as part of a school competition, which eventually became Grab, the household name it is today.
Propelling Grab's rapid rise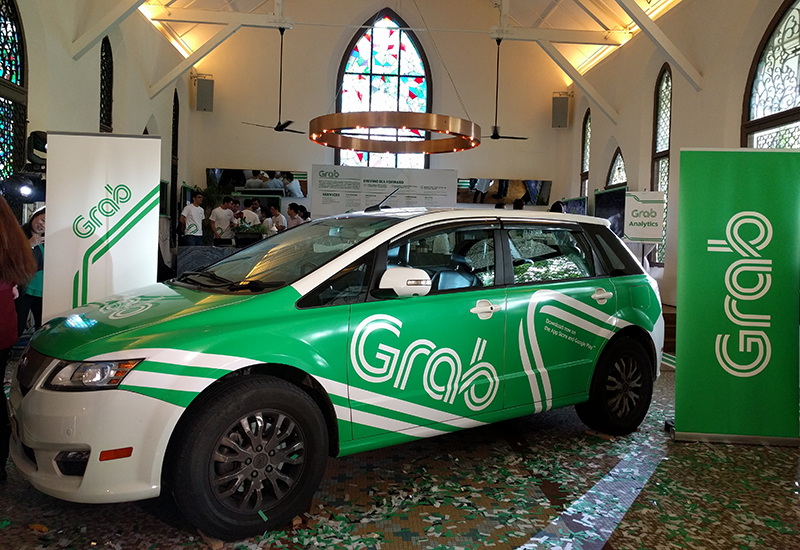 Grab was founded in 2012, with Hooi Ling initially serving as the company's Chief Operating Officer (COO).
The company was also known as MyTeksi then, starting out as a mobile app that connected passengers with licensed taxis in Malaysia.
This was a product that was borne out of her own safety concerns — she had felt unsafe because the taxi industry in Malaysia has a notorious history of publicised incidents such as robberies and rapes that were allegedly committed by taxi drivers.
I felt constrained and I could never really go where I wanted to because I was afraid of taxi drivers – I really was, and even when I wasn't, my parents were [for me].

– Tan Hooi Ling, Grab co-founder in an interview with Digital News Asia
She added that she would make it a habit to update her mother with the taxi's licence plate number and her distance from home during late night rides — this was before the proliferation of GPS-enabled smartphones.
This presented them the opportunity to solve a real problem faced by millions of people, and to provide a safer and more reliable transport option with ride-hailing services.
MyTeksi soon expanded to other countries in the region as GrabTaxi, such as Singapore, Thailand, and the Philippines, where the taxi market was highly fragmented and unregulated.
Hooi Ling played a crucial role in establishing Grab's operations in these countries, leveraging her consulting background to navigate complex regulatory and logistical challenges.
The company later rebranded to Grab in 2016 to reflect its expansion beyond just ride-hailing to a super app platform that also offers food delivery, digital payments, and other services.
Today, Grab has become one of the most valuable startups in SEA, having raised billions of dollars from investors such as Softbank, Temasek, Microsoft and Toyota. In fact, Grab more than doubled its valuation to US$40 billion when it listed in US in 2021.
Grab under Hooi Ling's leadership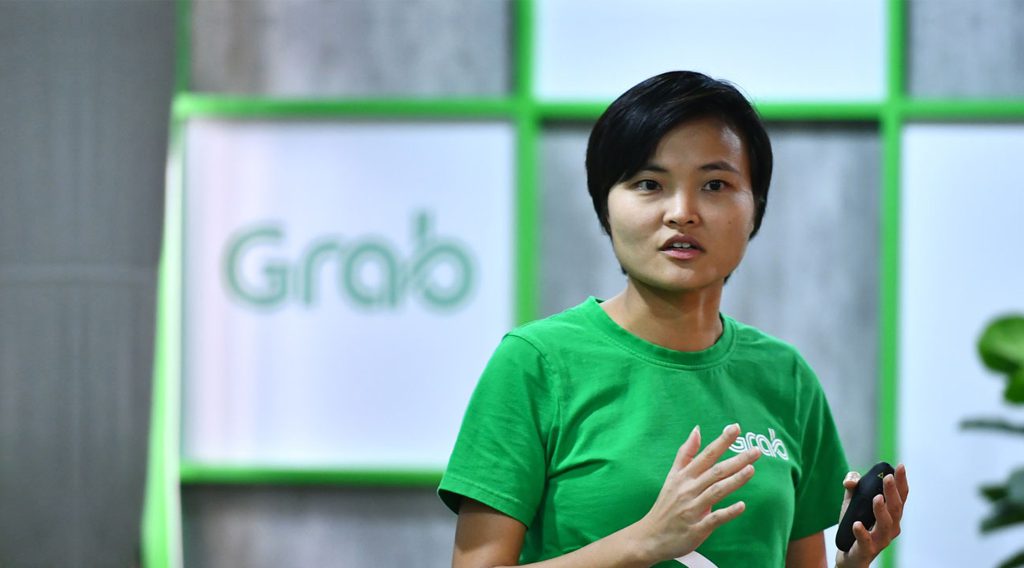 Hooi Ling's leadership style is characterised by her passion for solving complex problems and her focus on collaboration and innovation. She believes in working closely with her team, empowering them to take ownership of their work, and ensuring that everyone's voices are heard.
Her operational focus is on problem-solving, unlocking bottlenecks and reshaping the business model. Due to this pragmatic approach, she calls herself a "plumber".
Technologists love sitting behind a computer, looking at code, looking at designs, but the best way to actually experience that is to actually go on the ground.

– Tan Hooi Ling, co-founder of Grab in an interview with FT
Hooi Ling frequently visits Indonesian wet markets to meet with merchants. She also joins her sales teams in the Philippines incognito to observe them pitching to potential merchants who are not yet on Grab's platform.
She explained that by doing so, she gains a deeper understanding of what the merchants value, what their primary concerns are, and how Grab can better address their needs.
Under Hooi Ling's leadership, Grab has been at the forefront of several social impact initiatives, such as promoting financial inclusion and supporting female entrepreneurs.
In 2019, Grab launched the Grab for Good program, which aims to leverage technology to address social and environmental challenges in SEA. The program has invested in initiatives such as reducing plastic waste, empowering micro-entrepreneurs, and providing accessible transportation for persons with disabilities.
Hooi Ling has also been known to shy away from the spotlight, preferring to let her work speak for itself. However, her impact on Grab's success has not gone unnoticed — she was listed on Forbes' 40 Under 40 in 2018, and was named one of Forbes Asia's Power Businesswomen in 2019.
A female founder in a male-dominated industry
In a male-dominated industry, Hooi Ling has not only broken barriers but also emerged as a role model for young women entrepreneurs in SEA. However, her success as a female tech entrepreneur has not been without its challenges.
In past interviews, she spoke about the difficulties of being a female founder in a male-dominated industry. She highlighted the importance of having a strong support system, and the need to voice your opinions to get heard.
"I have to work twice as hard, and prove myself twice as much," she told South China Morning Post back in 2019.
As a woman leading an organisation, you are typically in a minority, so it is never an easy path, but I take pride in leaving a legacy that makes it easier for future women to follow.

– Tan Hooi Ling, co-founder of Grab in an interview with Marie Claire
Hooi Ling has also been vocal about the importance of promoting diversity and inclusion in the tech industry. She said that "we need to normalise women in tech" and wants to see more women in leadership positions.
As a huge advocate for gender diversity in the tech industry, Hooi Ling has spoken openly about her experiences of working in a male-dominated industry. She has encouraged other women to pursue careers in tech, and also urged companies to create more opportunities for women to advance into leadership positions.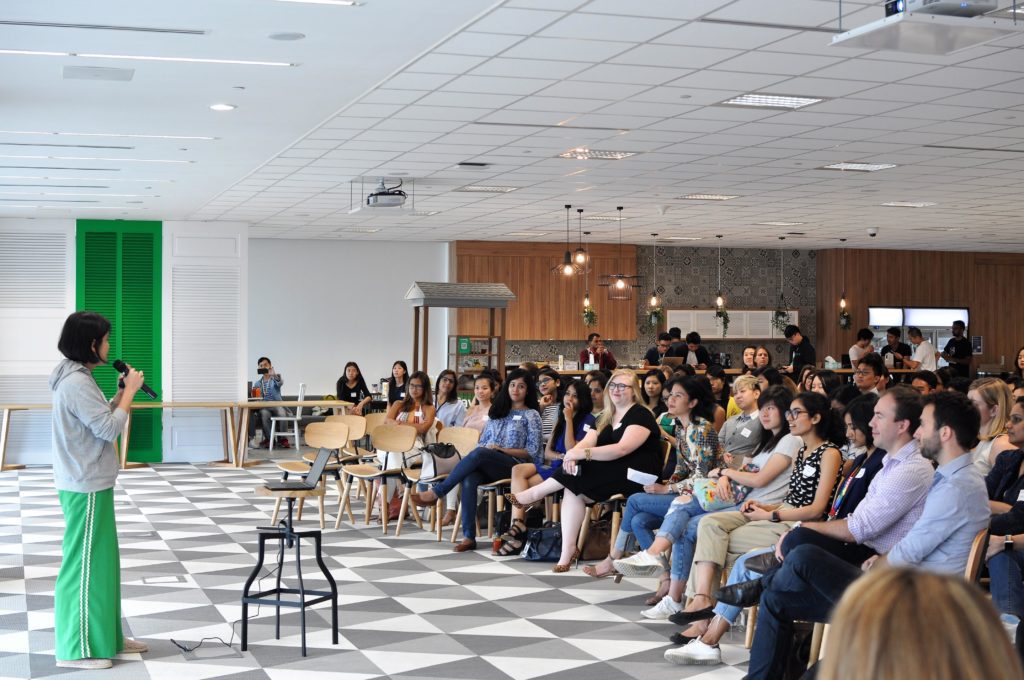 Within Grab itself, she has worked to promote gender diversity. Last year, the company announced plans to raise the proportion of women in leadership positions from 34 per cent to 40 per cent by 2030, while ensuring equal pay goals are met.
Not everybody in the world can do a nine to five job, five days a week. Some of them need flexibility because they're moms, they are parents.

Being a working mother is not easy. And whether it's in tech roles, or just in general leadership roles, I think we need to be more empathetic of the situations that they're in and see if there are ways we can, you know, help, again, break biases.

– Tan Hooi Ling, Grab co-founder in an interview with March8
Her dedication to empowering women in the tech industry is also evident in her involvement in various mentorship programs, inspiring and guiding the next generation of female entrepreneurs.
Paving the path forward for Grab
Hooi Ling's vision for Grab is to become a superapp that not only offers convenience and affordability to users, but also creates meaningful social impact in the communities it serves.
She envisions Grab as a platform that can empower millions of people in Southeast Asia to access new opportunities, whether through entrepreneurship, education, or financial inclusion.
We want to be the go-to app for everything in your daily life, whether it's getting a ride, ordering food, or shopping for groceries. We believe that we can make a real difference in the lives of people in Southeast Asia by providing them with the services they need to live their lives to the fullest.

– Tan Hooi Ling, Grab co-founder in an interview with the Financial Times
Her journey as a co-founder of Grab is a testament to her resilience, vision, and leadership. She has played a pivotal role in shaping Grab's growth and success, guiding the company through challenges and opportunities alike.
Her dedication to social impact and innovation has made Grab not only a formidable player in SEA's tech landscape, but also a force for positive change.
Featured Image Credit: Roslan Rahman via AFP