Once again, don't be fooled by the headlines. Even if the tech industry appears to be under the weather, salaries are surely on the sunny side, according to the annual tech salary report released today (March 7).
The report, published by tech talent platform NodeFlair and YC-style accelerator, Iterative found that the competition for tech talent in Singapore continues despite an industry downturn.
Companies are vying for skilled workers by offering enticing and sometimes extravagant offers, and this has escalated to an all-time high salary among software engineers.
Junior engineers (those with two years or less experience) are now earning a median base salary compensation of S$5,000. Meanwhile, mid-level (no more than five years of experience) and seniors (with more than five years of experience) are earning up to S$7,000 and S$8,000 respectively.
Income disparity among engineers with comparable years of experiences
Based on the salary data derived from NodeFlair's proprietary database, which includes verified user-submitted pay slips and offer letters, software engineering managers are the highest paying role with up to over S$20,000 for those in the 90th percentile.
On the other hand, the starting pay for a junior quality assurance role hover around S$2,550.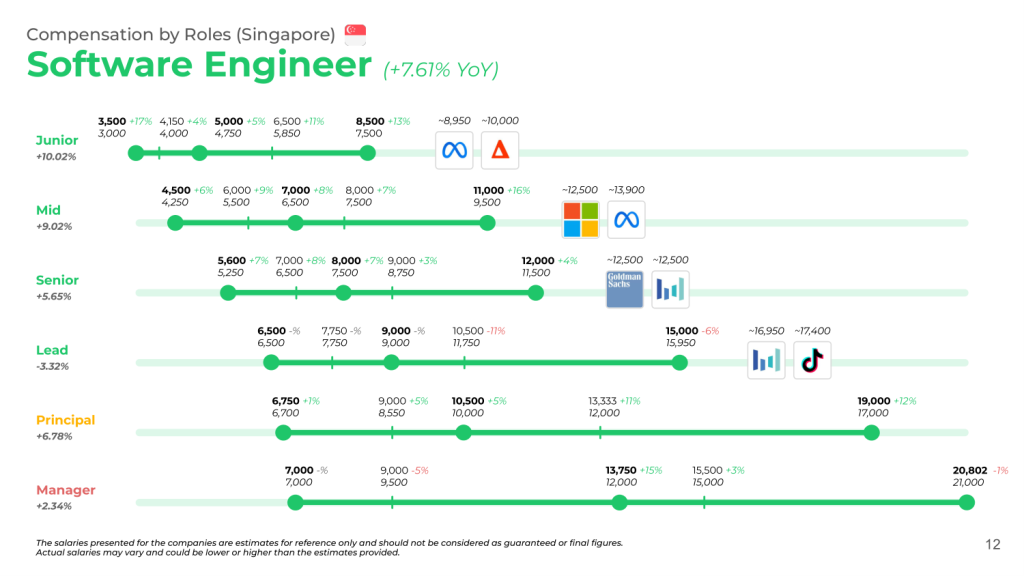 Overall, the salaries for software engineers had increased by an average of 7.61 per cent in 2022. Other tech jobs like data analysts, mobile engineers, and blockchain engineers have also witnessed a substantial raise.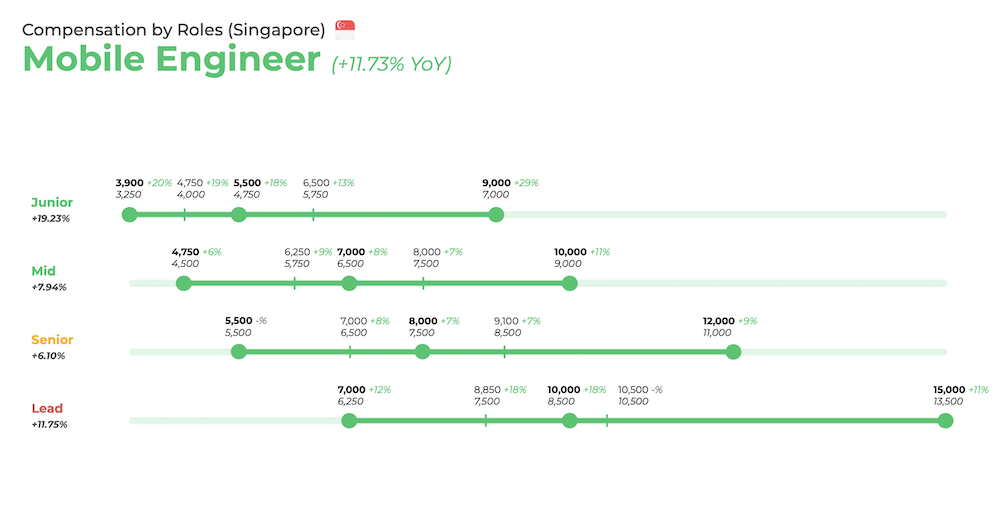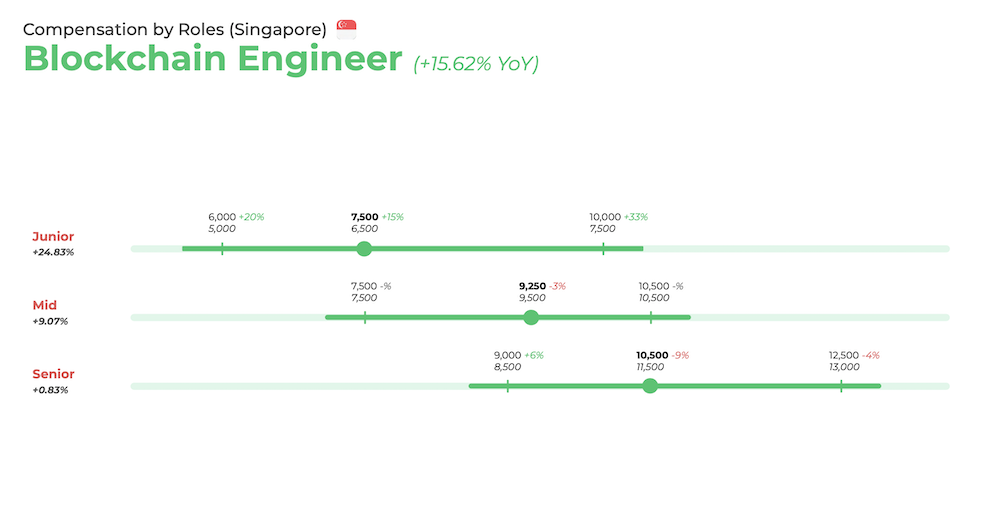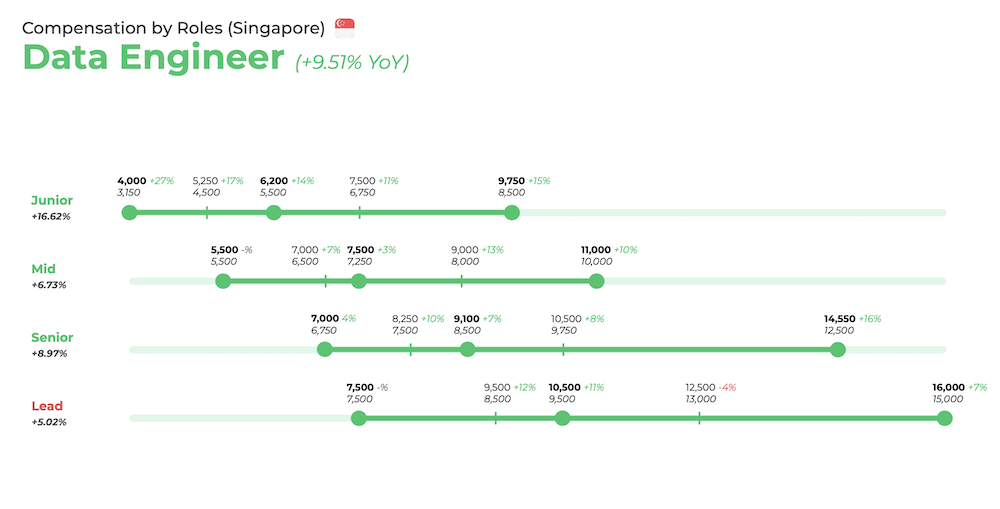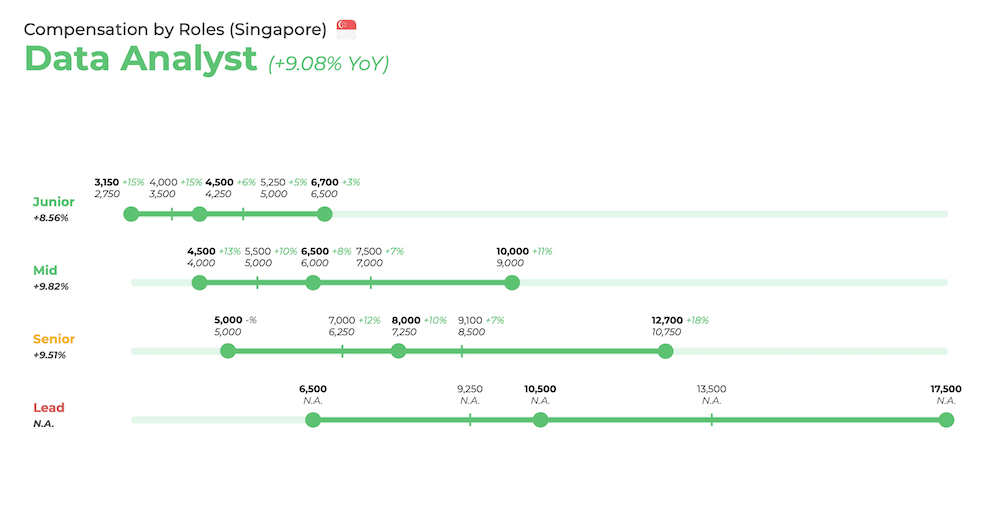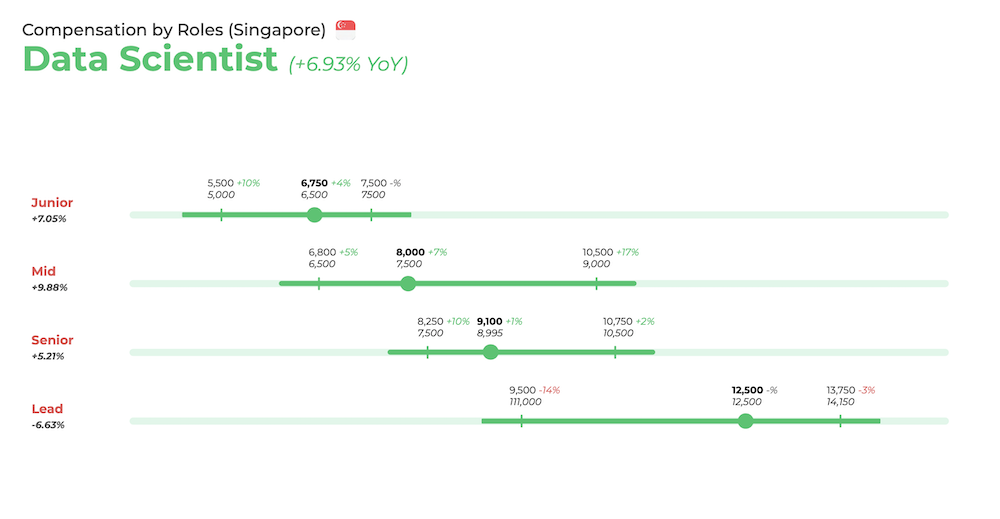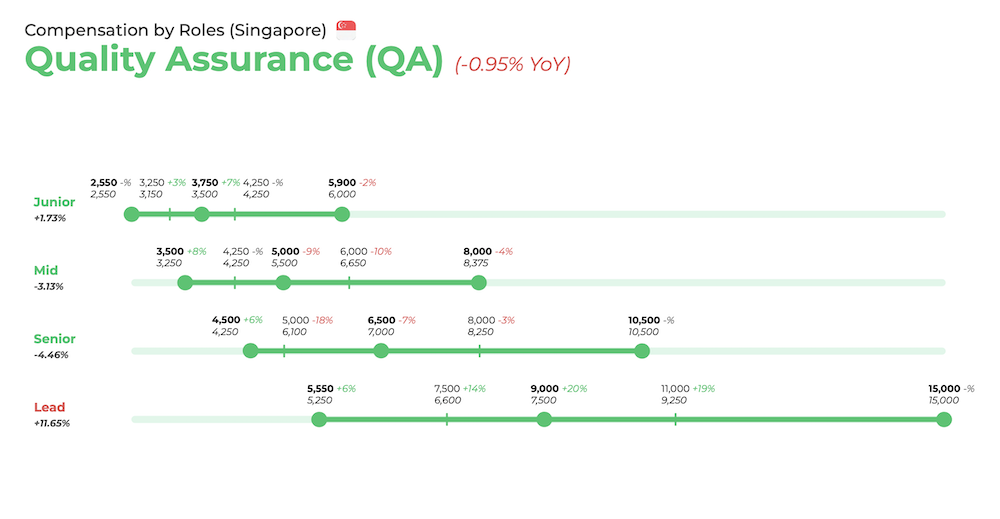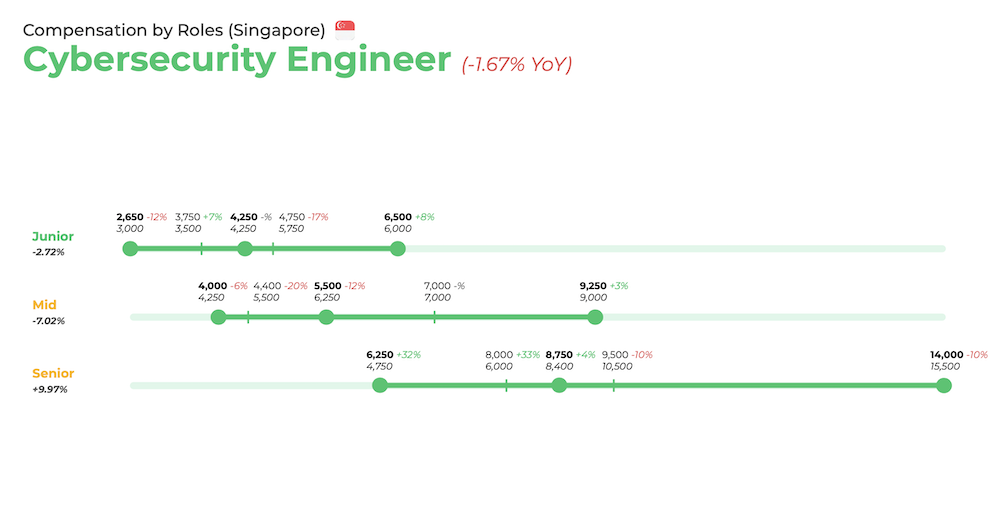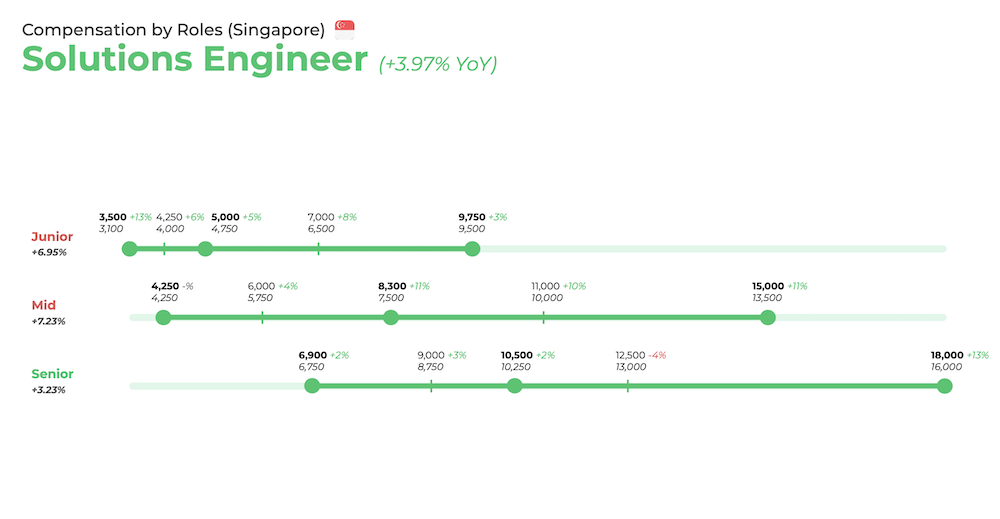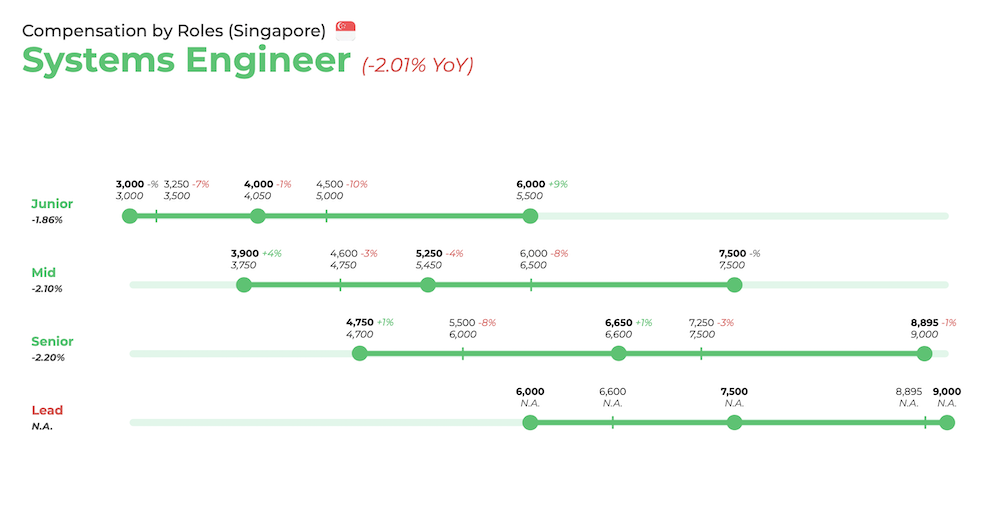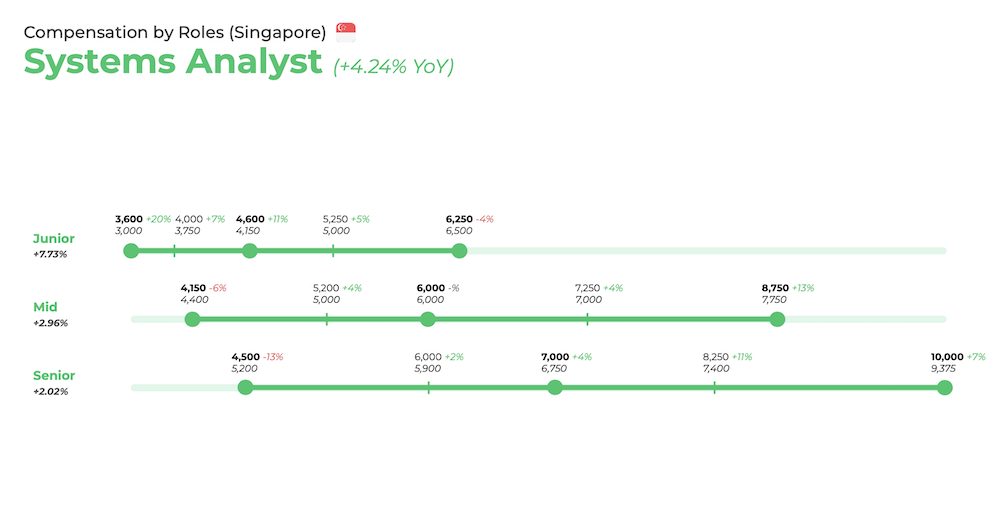 "We're seeing an unprecedented demand for highly skilled tech professionals, which is driving
salaries to record highs," commented Ethan Ang, CEO and co-founder of NodeFlair, on the findings. "As companies across various industries increasingly rely on technology to drive growth, the value of tech talent has never been higher."
At the same time, the report observed a notable pay gap between the highest and lowest earners with comparable years of experience. Junior software engineers at the 90th percentile (i.e. S$8,500) are paid three times more than their peers at the 10th percentile (i.e. S$3,500).
Out of the top 15 most searched companies, Bytedance (the parent company of TikTok) leads the pack, with six of them offering tech talent salaries that are 20 per cent higher than the market median and others paying at least 10 per cent more.
Hiring landscape changed in the era of AI
Going forward, the days of showering tech talents with extravagances are expected to be limited as the tech industry is gradually shifting amidst the rise of generative AI tools like ChatGPT; manual and repetitive tasks will eventually be automated.
This drives companies to revise their hiring strategies and put emphasis on multi-taskers equipped with creativity, problem-solving, communication, and other soft skills alike.
Some companies may invest more on upskilling and/or reskilling their existing employees to meet with the new demands. In 2023, the tech talent market will be marked by job stability, remote work, and continuous learning.
"Despite the recent slowdown, the technology industry in Southeast Asia has experienced rapid
growth in the past few years, driven by an increasing number of companies being started and a
surge of investments," said Hsu Ken Ooi, Managing Partner at Iterative. "The growth means more
competition to attract and retain the best people."
Even though there is no clear correlation between paycheques and popularity, salary is still a key factor for attracting talents. Companies with better cash flow and stable business models will always enjoy an edge in recruiting and retaining tech talent.
Featured Image Credit: JobStreet