[This is a sponsored article with Colony.]
Whether you're organising a small, intimate wedding, or orchestrating an elaborate business seminar, event planning is a huge task.
It's a stressful one, too. As an event planner, you'd want to ensure that all the details from flower arrangements and music playlist, down to the food service, are just right.
Thus, choosing a venue with precise features and amenities can make the planning process easier.
In partnership with Colony, we've created a guide that can help ensure that your bases are covered when picking an event space in KL.
1. Size of the venue
This is probably the most important factor when considering an event space, as you'd want your guests to be comfortably accommodated.
If you're getting food catered, you'd need to set up a buffet line. If you're hosting a product launch, there should be ample room for people to experience the goods themselves.
Would you want a waiting area for your guests to mingle before they join the main event? This element of surprise could be memorable to attendees.
Will they be standing or sitting? Do you need dining tables, cocktail tables, or a dance floor even? Six square feet per person is a good rule of thumb for a standing crowd.
All things considered, there needs to be sufficient floor space mapped out for the whole experience. Planning the event's flow of traffic can help you visualise this.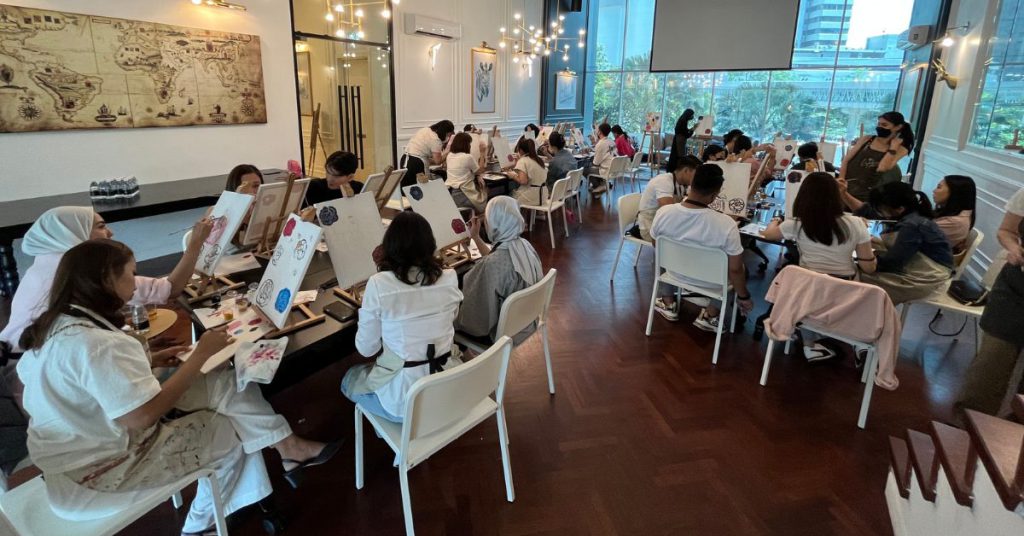 It's also helpful when event spaces can give you recommendations for how many pax they can accommodate.
For example, Colony does so on their site, and provides indications of the guest capacity for cocktail, theatre, banquet, and classroom seating arrangements.
2. Dining and snack options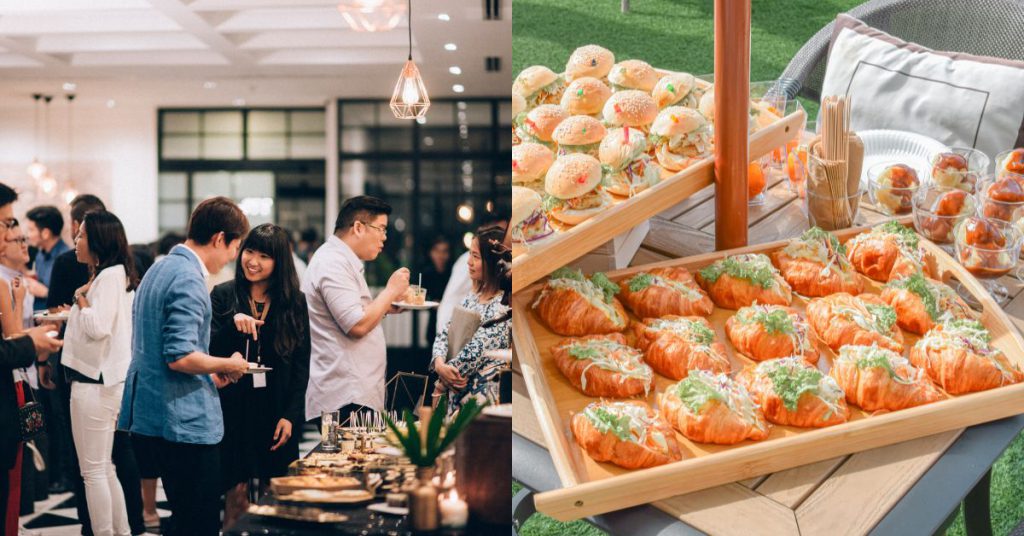 Some event venues come with their own catering and dining packages to complement the occasion. Charges are usually based on the number of attendees.
Venues without kitchen facilities may have partnerships with caterers that you could book. For instance, Colony works with outsourced vendors that can offer canapé and finger foods for its event spaces.
Of course, arranging your own dining options for more intimate events is an option too. You can host a potluck with guests, or dine out at nearby restaurants, if your event is in a central location.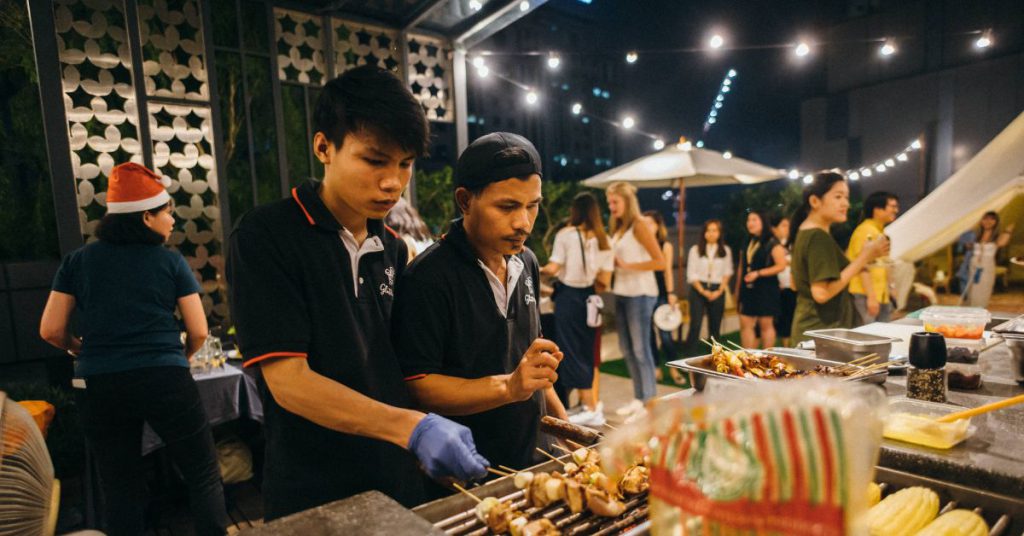 When it comes to food, the set-up and cleanup are other factors in question too.
Does your venue have a service crew? If so, what would be the additional charges you'd need to be aware of?
If these services aren't provided by your venue, you'll need to hire your own service crew or find volunteers.
3. Environment and ambience of the space
When you close your eyes and picture the big day, what vibe does it give off? Romantic and chic, cosy and intimate, outdoorsy and natural, or opulent ballroom glam?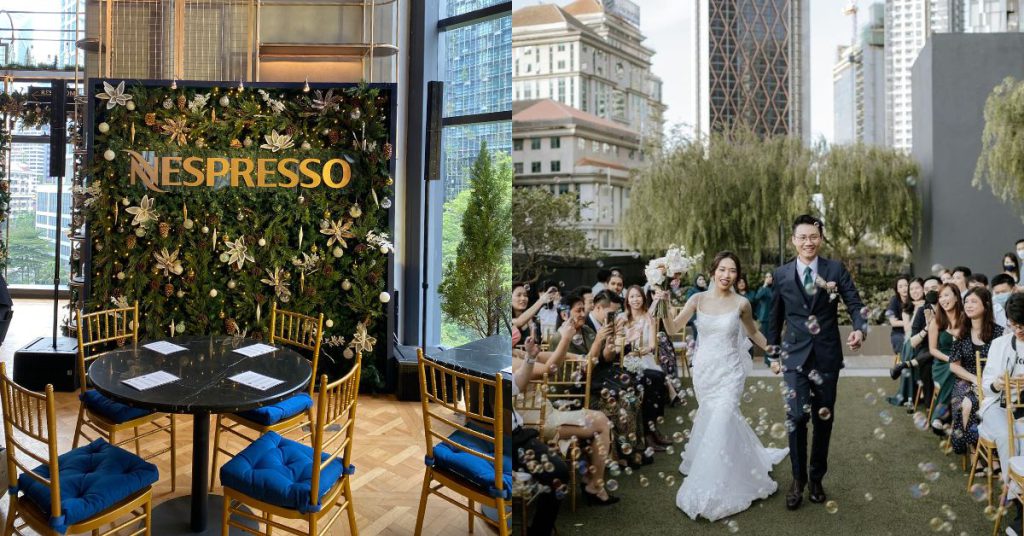 Some venues such as hotel ballrooms are more of a blank canvas which can be dressed up or down accordingly to host a wedding or business conference, while other venues come readily decorated with different themes.
Examples of readily-themed event venues include Colony's New York Tribeca aesthetic at Star Boulevard KLCC, a British colonial-inspired one at KL Eco City, or elements of a Gentlemen's Club at KLCC.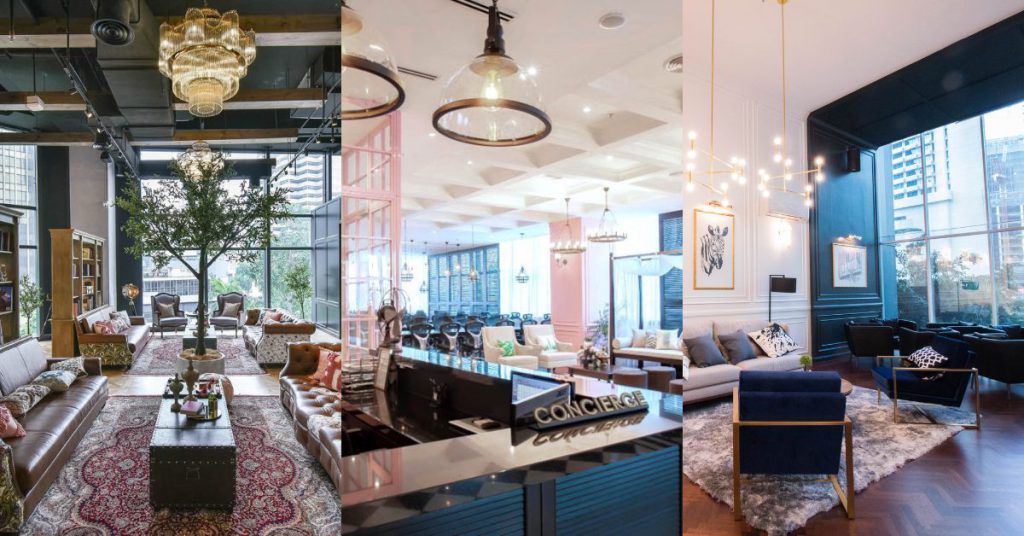 If you are decorating, or feel that your themed venue could use a little more embellishments, you could DIY to save a bit on costs, but could be spending more time on each aspect.
If you want a fuss-free experience, you could work with professional event planners and their partnered vendors.
Aware that this is a request appreciated by many, Colony also offers its own packages where their hospitality team can help.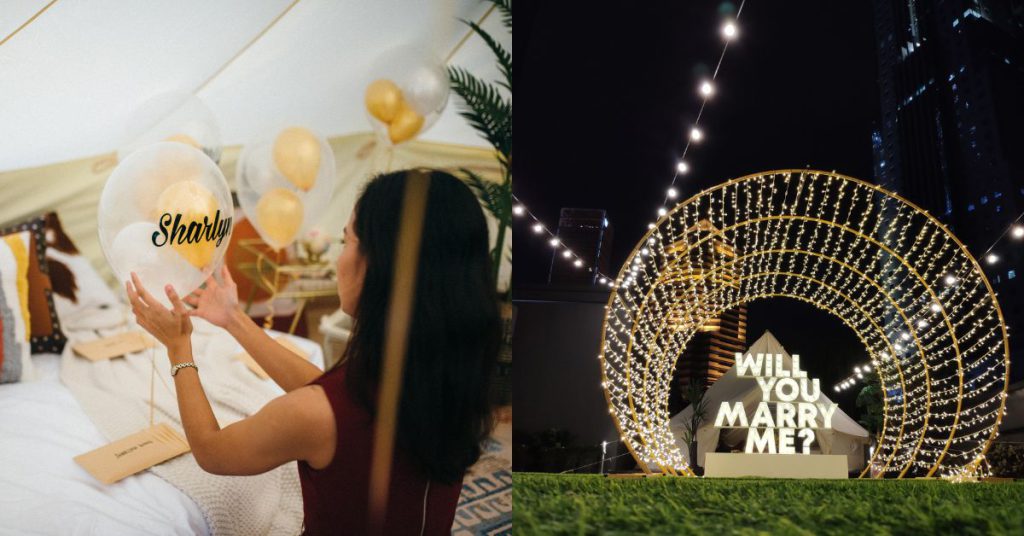 It's good to keep in mind that if you're getting services from outsourced vendors, you should book them in advance, so they can slot you in based on their availability.
4. Tech amenities provided
Some large events, like conferences, would call for audio/visual (AV) equipment such as microphones, projectors, and more.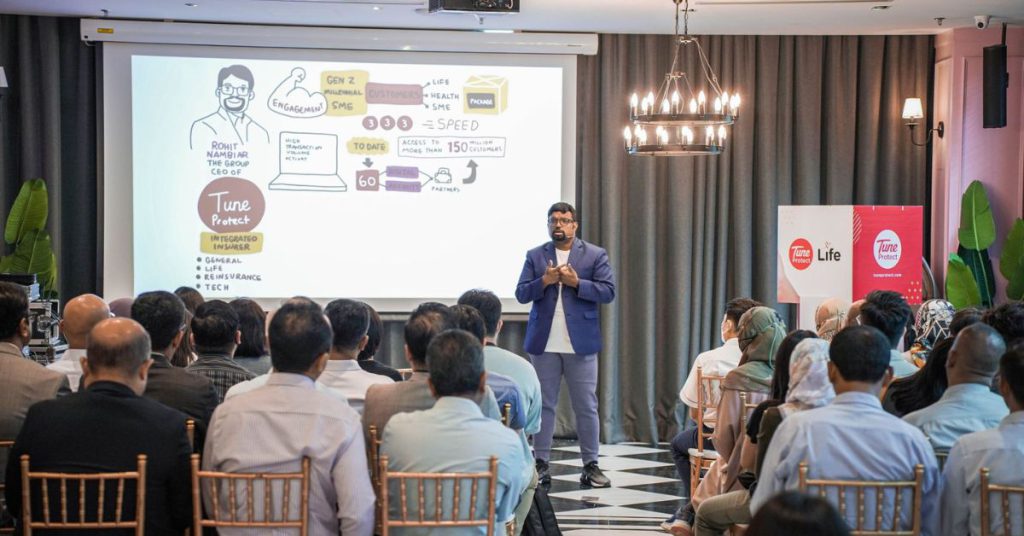 Similarly, for an engagement party or wedding, you'd want a good sound system for celebratory speeches, karaoke, or dance sessions.
And with everyone enjoying themselves, things can get loud.
Thus, you'd want the venue to have good soundproofing panels and acoustics, so that disturbing other occupants in the building isn't a concern.
Something easily overlooked is also the availability of complimentary WiFi, because otherwise how will your guests rave about your event on social media?
Sourcing AV equipment can be tricky if you don't know where to look, so it's best to ask your venue provider if they have suggestions, or their own equipment you could rent.
5. Parking availability for drivers
For city dwellers, driving is commonplace. And when you're selecting an event venue, parking availability matters. After all, you don't want your guests to get stressed about struggling to find parking.
Usually, if you're hosting a family event, guests will carpool. For example, you might be expecting 50 relatives, but they'll come in only 15 cars. In this case, parking is less of a worry.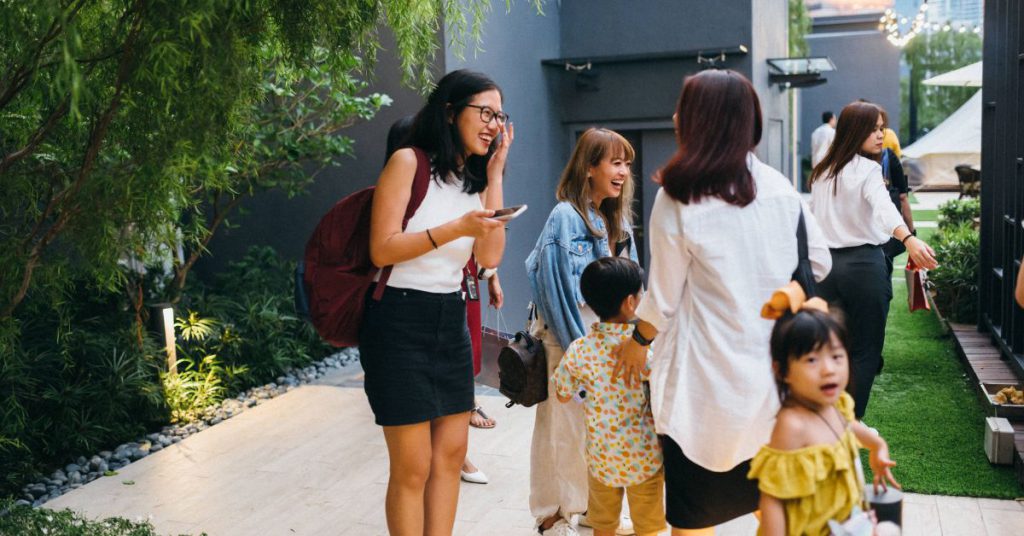 But say you're hosting an extravagant corporate seminar. If guests aren't using e-hailing services or public transport, then they'll likely be driving their own cars.
The venue you pick will need ample parking space, and preferably be basement or covered parking to account for bad weather.
Parking ticket validation is also something you might want to consider working out with your venue provider, as it's something that guests will greatly appreciate.
-//-
Planning an event is by no means cheap, and the lavishness of your soirée is still dependent on your budget.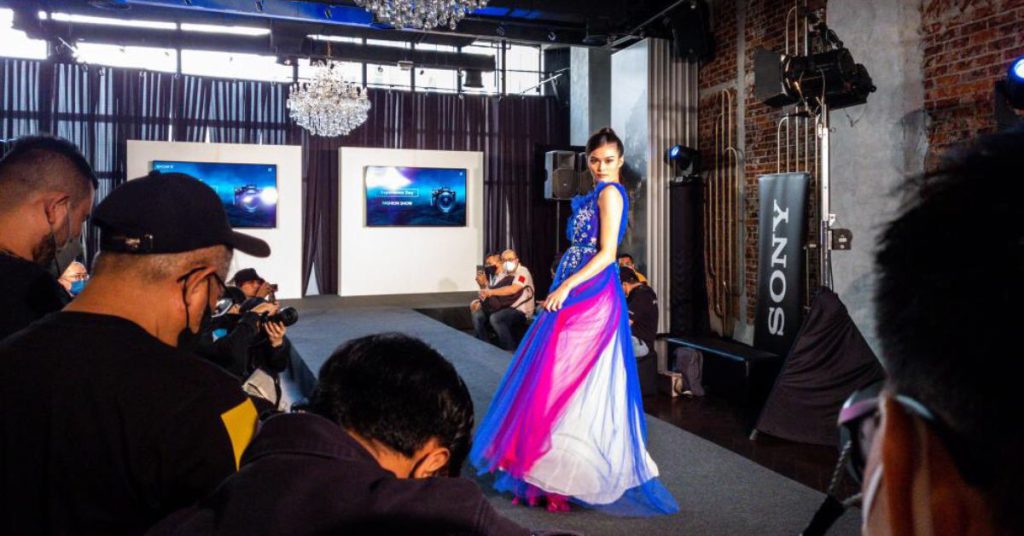 More than the cost of renting a venue, there might also be the costs of rental decor, vendors, service crew, catering, and more to think about.
One way you could get better deals is through packages offered by the venue, or by getting sponsors for your event.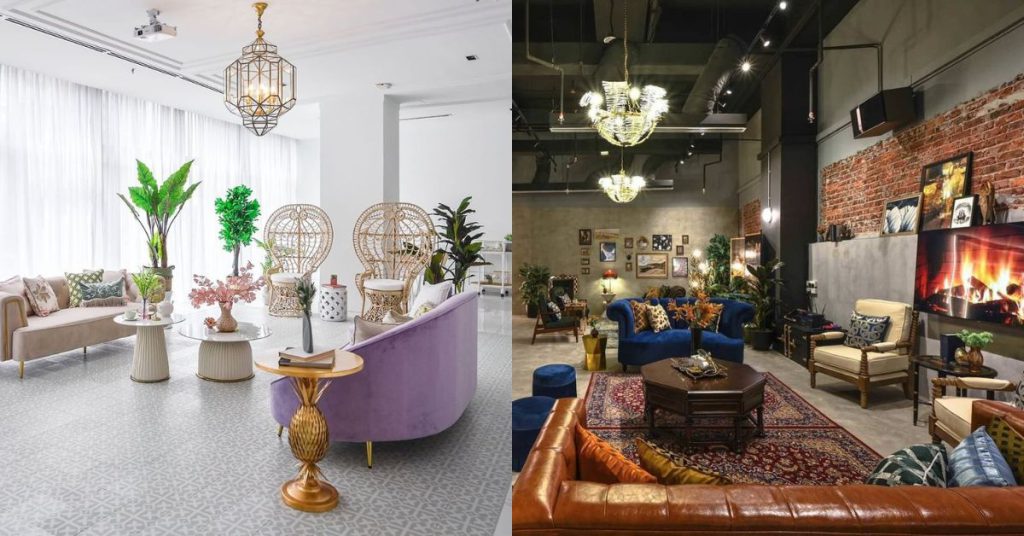 Ultimately, event organising can be overwhelming, and it's important to have a checklist of everything you require, along with the associated costs.
It's not a task to be left to the last minute. Give yourself ample time to plan, prepare, and finalise the details.
If you rather leave the planning to the experts, you can set aside about 10% of your total event budget to work with a professional planner who can bring your vision to life.
Or if you're already planning to take advantage of Colony's themed event venues, then their hospitality team is ready to help with various parts of the planning and preparation.
Featured Image Credit: Colony