On 25 January 2023, I became part of a growing club of laid-off workers, joining the ranks of the 1,270 and counting employees who were abruptly and unexpectedly made redundant in the final quarter of 2022 and early 2023.
There was a mass cut, partly propelled by high-profile tech firms including Twitter, Meta, and Google.
Here's the kicker — my former company was nowhere near prominent, and I don't even work in tech. As much as I have no idea what motivated my layoff, I was advised to reskill and learn things like programming to prepare for the avalanche of generative AI tools (like ChatGPT) that will generate new job opportunities in the tech space (that's still offloading talents and not entirely immune to economic volatility).
I am not a tech hater and never resist change. I just don't know how to find the right buoy in the sea of reskilling options that are lined up to the horizon. Even the government's SkillsFuture initiative, with its tempting S$1,000 credit (S$500 from year 2015 and another S$500 topped up in 2020) for training and education courses, couldn't quite save me from the chop.
Deputy Prime Minister (DPM) Lawrence Wong repeated "resilience" 22 times in Budget 2023, as if there's no better way to emphasis the importance of reskilling, upskilling, and staying afloat in this dangerously dynamic world. But what good is that if you have already lost your steer in the job market?
Assumption 1: Everyone is a beginner
As a response to the sudden loss of my job, I took the advice and decided to use my SkillsFuture credits to pursue industry-relevant courses. After all, this seemed something sensible to do, at least to the people I have spoken to.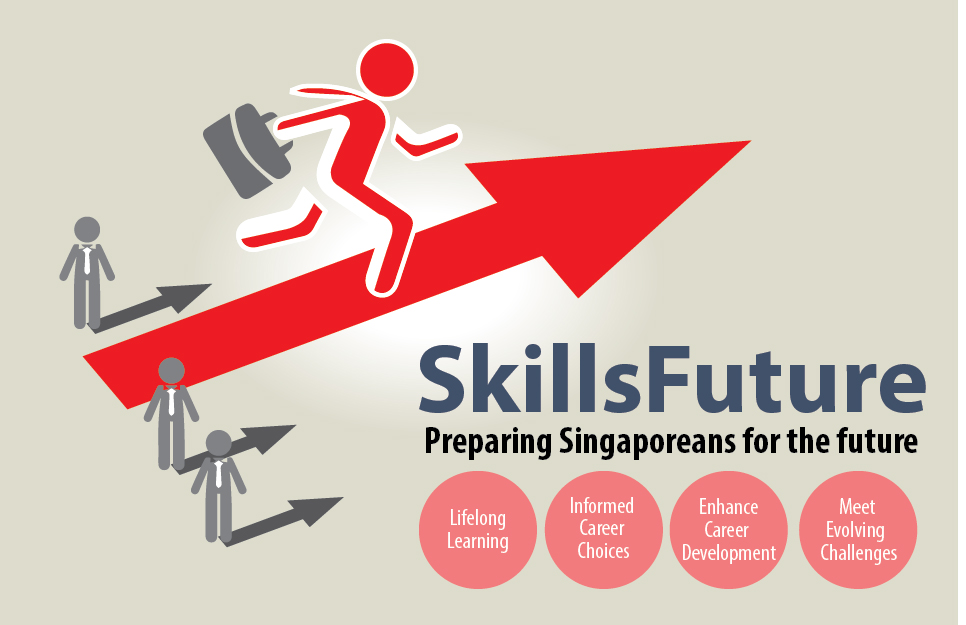 An office manager who only wants to be known as AJ, told me he was a café owner before the COVID-19 pandemic. He used his SkillsFuture credits to pay for a food handling course, which is mandatory for him to manage his business.
The same goes for Sharon Song, 47, who took a food hygiene course to run her bakery and facility engineer Md Farhan Ismail, 35, who signed up for forklift training that's needed for his job.
However, in the media industry where I work, past experiences and achievements seem to hold more weight than certifications of completion. As such, I thought I'd do the credits justice if only I shift my focus to reskilling myself. I thought of tech, where I already have a background in Python and deep learning that I picked up as hobbies in graduate school, but lack industry experience in.
I would need to take a certification exam, something like the AWS Certified Data Analytics – Specialty offered by Amazon (costing US$300) or Azure Data Scientist Associate certification by Microsoft (costing US$165) that are widely accepted by tech employers and particularly beneficial for those who don't have a computing degree.
Yet, this is exactly what SkillsFuture does not cover. SkillsFuture seems to think that we are all beginners. It will kick you to start on something, but if you want to take your skills to the next level and make yourself competitive, it doesn't quite help you with that.
Despite providing an overall view of new topics, SkillsFuture does not offer the specific and necessary training for one's growth. While those with stable jobs may not see the need to upskill, those who have suffered the financial and emotional stresses of unemployment may not be willing to do so either.
The question remains: who is SkillsFuture intended for?
Assumption 2: SkillsFuture believes learning is one-off  
Sabrina Cheung, who turned 25 last year, believes SkillsFuture was intended for learning "dumb things" such as baking or sewing, rather than for work-related skills.
However, AJ has a different perspective. Having recently returned to the corporate world after closing his café business, he used SkillsFuture to pay for the first module of a part-time diploma course at Republic Polytechnic he had enrolled, to catch up on the skills required for his current role.
"The only gripe I have about SkillsFuture is that the courses available are fragmented and segregated into different modules, which means I can't pay once and learn everything but pay as I learn along the way," AJ lamented.
Sharon echoed his sentiment. She noted that she was not in any immediate financial difficulties when the pandemic ended her baking business, which allowed her to afford to enrol in a full-time, six-month long digital transformation course using the bulk of her SkillsFuture credits.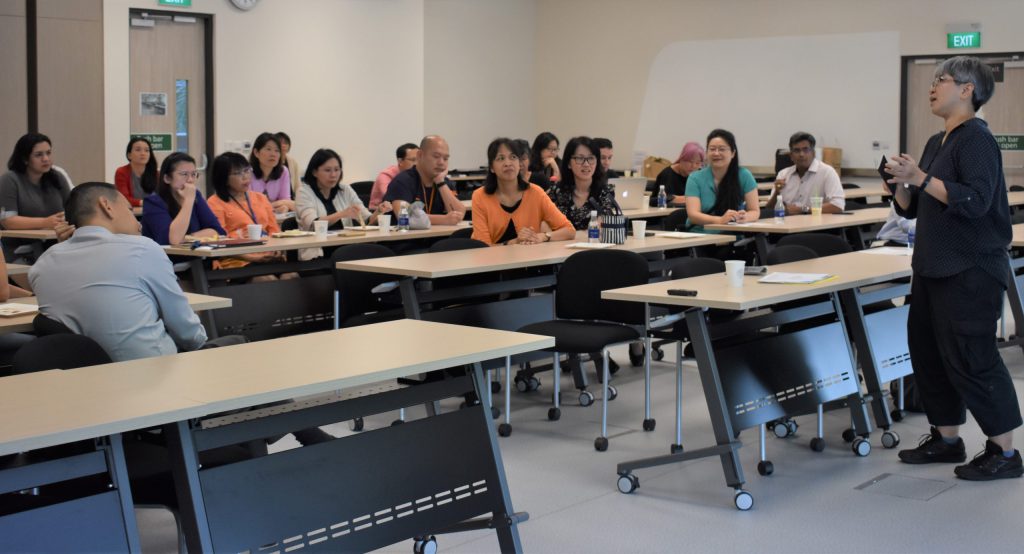 The course taught her many tech concepts, from artificial intelligence (AI) to blockchain and quantum computing. It also gave her a taste of what it's like working from home, albeit being over 40 years old, using tools such as Microsoft Teams. Subsequently, Sharon found her calling in UI/UX design but to continue her learning journey at a subsidised rate, she realised she must stay jobless.
Sharon turned down her friend's offer to work at his newly established cybersecurity startup so she could be eligible for the Career Conversion Programme (CCP), another employment assistance offered by the government and be proficient in UI/UX design.
"Many of the SkillsFuture eligible courses are one-off and very broad. They are only useful if they help you discover something that you didn't know you could or wanted to do previously," Sharon said. "They are not going to get you anything."
Sabrina, AJ, and Sharon's experiences speak about another assumption SkillsFuture makes – that learning is a one–off event that happens at a specific point in time. It fails to consider knowledge and skills are constantly evolving, and so should education and training.
"I think SkillsFuture should incorporate specialised pathways, so I know where my learning journey ends," AJ added. "It will also help inform me if I am taking the relevant modules for the pathway I want to venture into."
Assumption 3: Every school is a good school
The government had spent an annual S$1 billion on SkillsFuture's initiating years between 2015 and 2020. Subsequently, a provision of S$67.82 million was made in Financial Year 2022 to further support SkillsFuture's "lifelong learning and skills development".
In Budget 2023, DPM Wong said the government is "studying several policy moves to further strengthen our SkillsFuture ecosystem". However, there was hardly any mention on why, or what, prompted the government to believe the results that SkillsFuture has provided thus far "have been encouraging".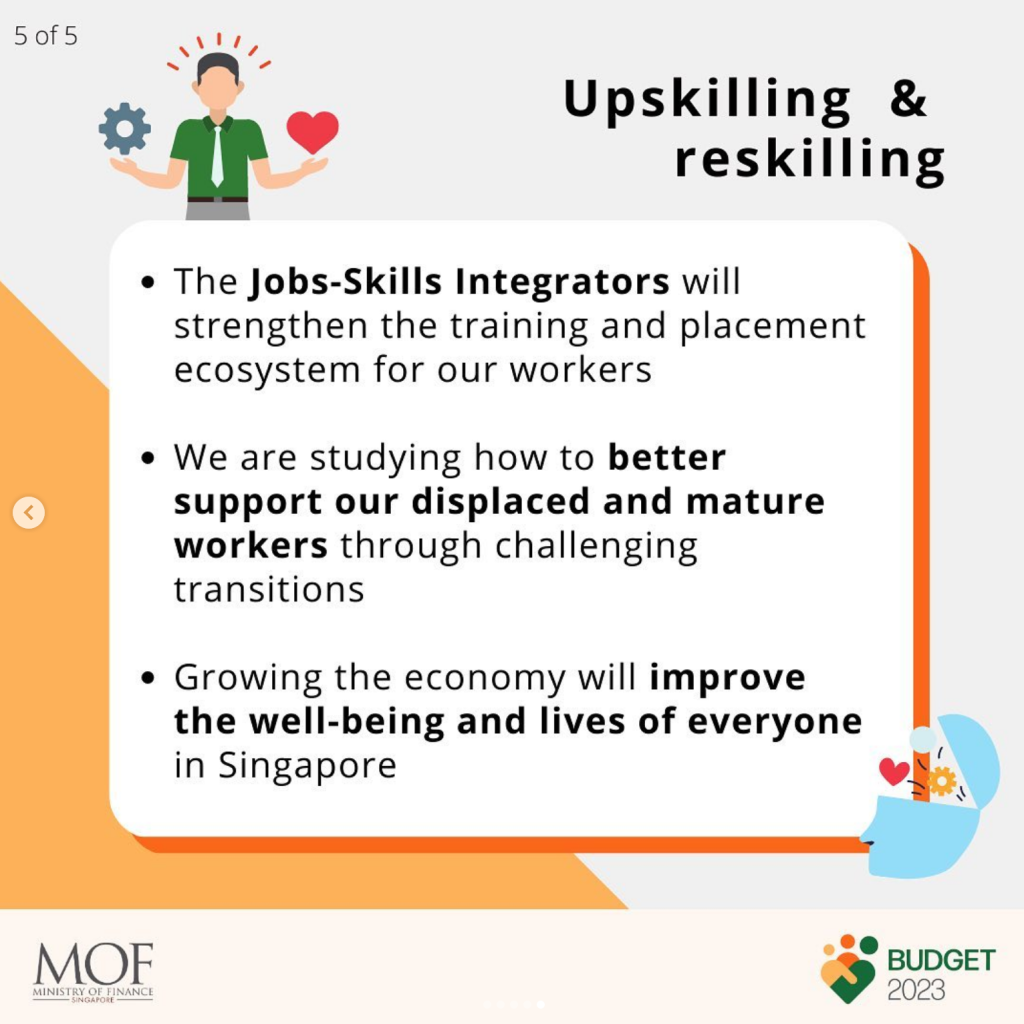 Some netizens speculated if the never-ending spending saga is a poly to prop up the lucrative private education sector, which expected to be worth around S$3.1 billion as of 2021. Since local training institutions monetise through training, if SkillsFuture is to cover examination or certification, local providers would not benefit directly.
Moreover, many private education institutions (PEIs) hire trainers and draft their curriculum independently. In the absence of standardised examinations and certifications, it will be challenging for employers to determine the competencies of students who have completed similar courses.
More importantly, will it be a waste of effort if individuals are spending the bulk of their credits to learn something that's freely available (i.e., basic coding skills)? If the government is truly interested in boosting employment and employability through continuous upskilling and reskilling, why not just credit the money directly to individuals and allow them to spend on training that they find relevant or beneficial?
"To be fair, I don't find the courses I took were benefiting the private education industry. I remember the institution that I was with, kept asking whether we have found a job," Sharon commented. "Honestly, jobs are not going to be handed to you on a silver platter. These courses won't guarantee anything, you must be proactive and hit the pavement like everyone else."
"I think upskilling should be a personal endeavour," AJ said. "The fees paid for is a demonstration of commitment for me to upskill myself because I want to, not because someone else tells me so."
Indeed, I found a new job before I could settle on what I want to do with my SkillsFuture credits. I believe it will continue sit idling although it made me realise there is so much more to the upskilling game than meets the eyes.
Most of the time, we are just seeing part of the picture. Like the way I was laid off, I hardly have control over a situation that hit so close to me.
Feature Image Credit: Smart Nation Singapore