On March 10, ASUS Malaysia unveiled its two new laptops, the Zenbook 14X OLED and Zenbook 14 Flip OLED.
At the launch, our team was able to try out both laptops. While we didn't get to fully test out its processing power and run benchmark tests, here are some of our initial thoughts on them.
For the digital nomads, the Zenbook 14X OLED
Designed with digital nomads in mind, this laptop is fitted with some of the latest features available on the market right now.
For one, you can opt for the 13th Gen Intel Core i9 H-series processors, 32GB RAM, and NVIDIA GeForce RTX 3050 discrete graphics.
Featuring ASUS's NanoEdge technology, the model boasts a 89% screen-to-body ratio, and it shows. Around the 14.5-inch display is a very slim and narrow bezel which makes the laptop feel properly sleek and modern.
On the same note, the thinness of the 16.9mm laptop lends a very modern and sleek look and feel, living up to its image as a product for digital nomads.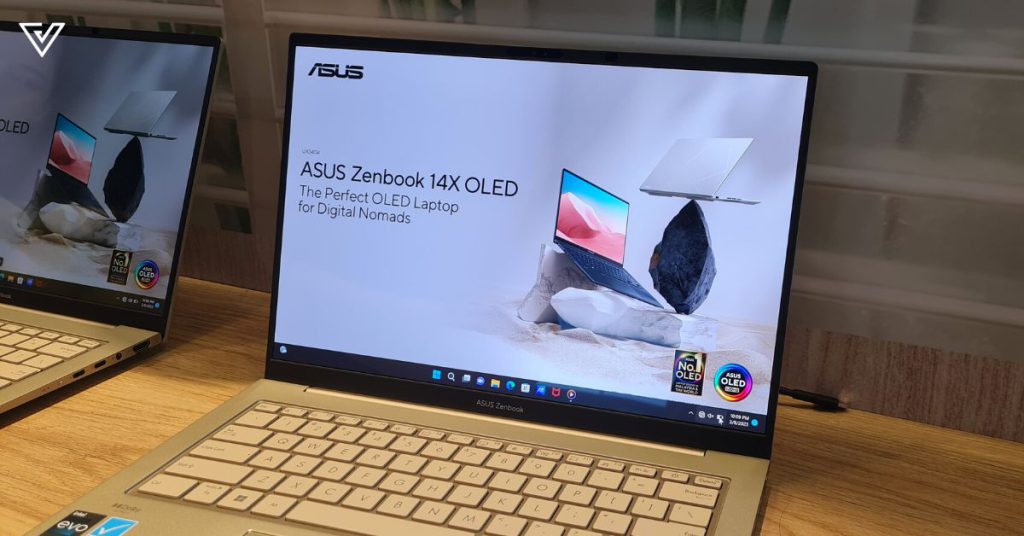 The Zenbook 14X OLED can lie flat, with its screen able to tilt 180°. This is most useful for collaborating with people sitting in front of you. For digital nomads who typically work alone, this might not be as useful, though.
While 16:9 is the usual standard for laptop aspect ratios, ASUS opted for a 16:10 ratio. This ratio is ideal for those who use their laptops to work, not just to watch and stream content.
The laptop also features a 2.8K resolution, 120Hz OLED screen. OLED (which means organic light-emitting diode, for the few who might be curious) screens are said to provide better image quality, faster response times, and reduced power consumption.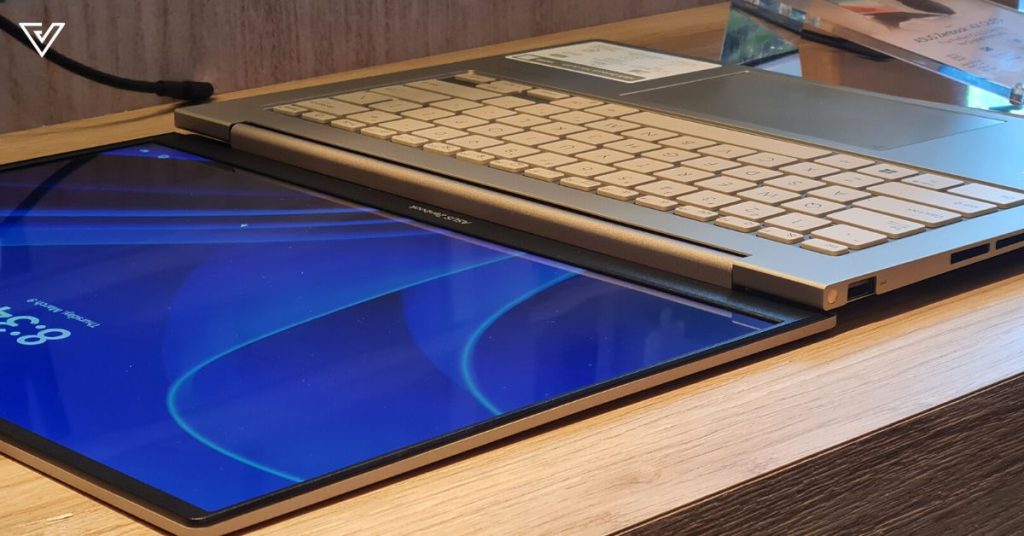 OLED screens are also considered to be better for your eyesight, making them a good option for those who work off their laptops, which is pretty much every other person nowadays.
The model at the launch sported the non-touchscreen version, but a touchscreen option of the display is available, according to a press release.
For its price of RM4,999, I do think it's a reliable everyday laptop with great features. Its specs make it great for creative professionals as well, especially as it comes with Pantone Validated colour fidelity, a cinema-grade DCI-P3 gamut, and up to DisplayHDR True Black 600 certification.
If you're looking for top-of-the-line specs though, be prepared to fork out up to RM6,999.
However, artists and illustrators might enjoy the convertible ASUS Zenbook 14 Flip OLED more.
For the proactive professionals, the Zenbook 14 Flip OLED
As its name suggests, this laptop is able to fold and flip into a tablet thanks to its 360° hinges. You can prop it up, tent-style, to quickly present information or watch content from it.
The laptop also features auto-orientation so when you rotate the laptop, you can expect the screen to follow. This means you can hold and/or prop it vertically too.
Its slim body (15.9mm thickness) and 87% screen-to-body ratio make the tablet mode feel a lot more natural. At 1.5kg it's not a heavy laptop, but as a tablet, that might give you some pause (for comparison, an iPad Pro is less than 650g).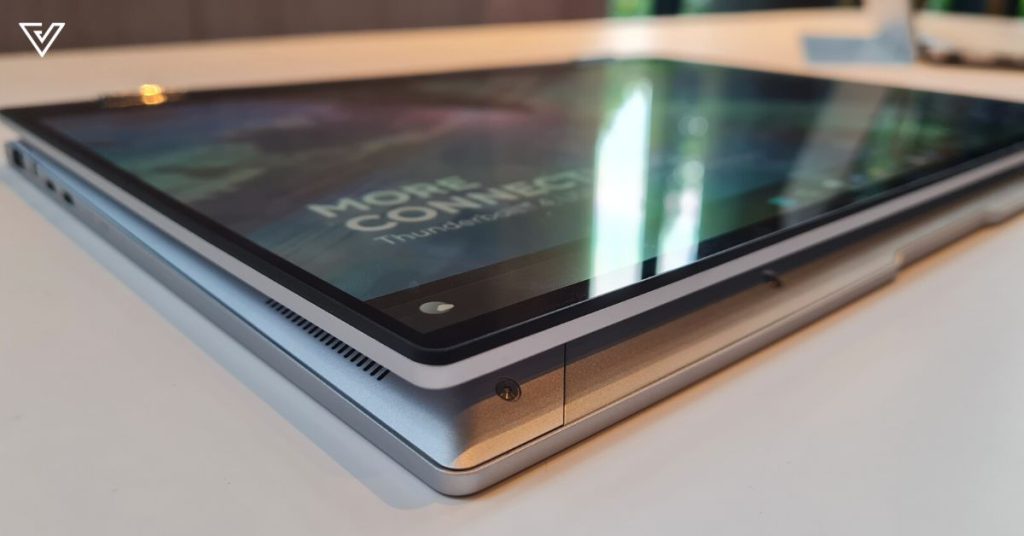 Trying out the hinges at the launch, we found that they were nice and smooth, but of course, a longer testing period would be needed to tell how well they hold up.
In terms of its specs, it's pretty similar to the Zenbook 14X OLED, but a little less powerful in terms of its RAM (16GB RAM) and graphics card (Intel Iris Xe Graphics). Its display is smaller at 14 inches and the refresh rate is also lower at 90Hz.
However, it does boast a larger capacity 75Wh battery, so there's that.  
A touchscreen laptop, it does come with the ASUS Pen 2.0, which we've previously tried when using the ASUS Zenbook Pro 14 Duo OLED.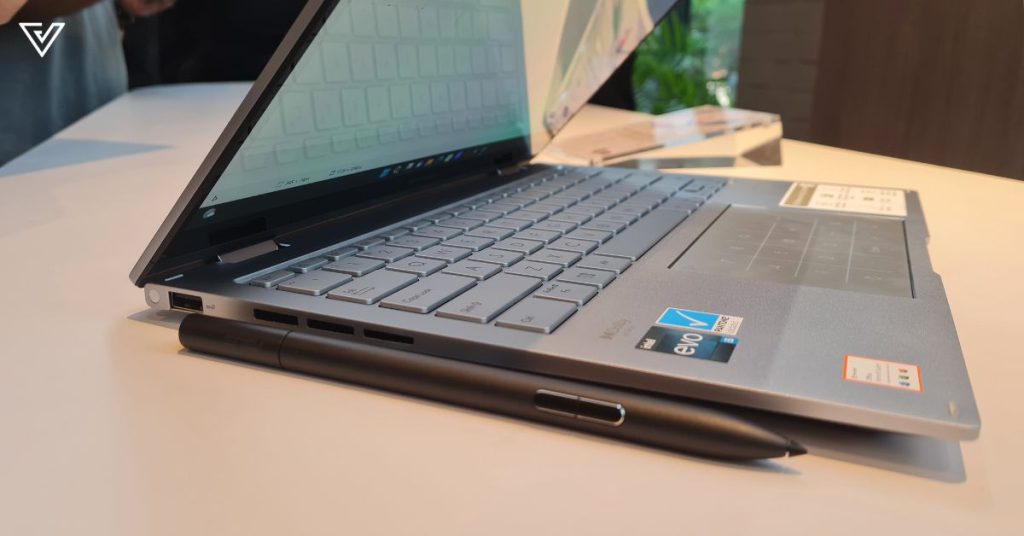 One thing we did find disappointing is the palm rejection, or lack thereof. When using the pen while resting a hand on the screen, a variety of apps would open without us intending to.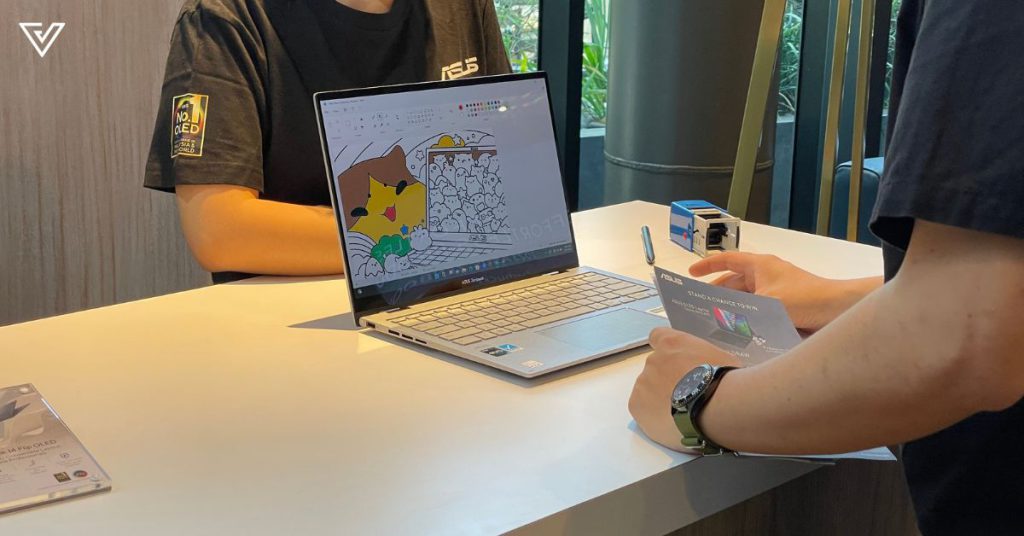 As far as we could tell, there doesn't seem to be a palm or hand rejection option that can be toggled when using the pen, but if there is, the system isn't very intuitive.
Considering that the laptop is able to convert into a tablet, it would be a nice touch if there was a way to easily store the pen, either with a housing or magnetic sides, but that isn't the case.
Still, compared to another 360° folding laptop from ASUS that we've tried, the ASUS ExpertBook B7 Flip, the Zenbook 14 Flip OLED looks so much sleeker and modern despite also sporting military-grade durability. It is available for the price of RM5,499.
-//-
Our last few experiences with ASUS have been with some of its more unique laptops, to say the least, such as with the dual-screened ASUS Zenbook Pro 14 Duo OLED which we surprisingly enjoyed.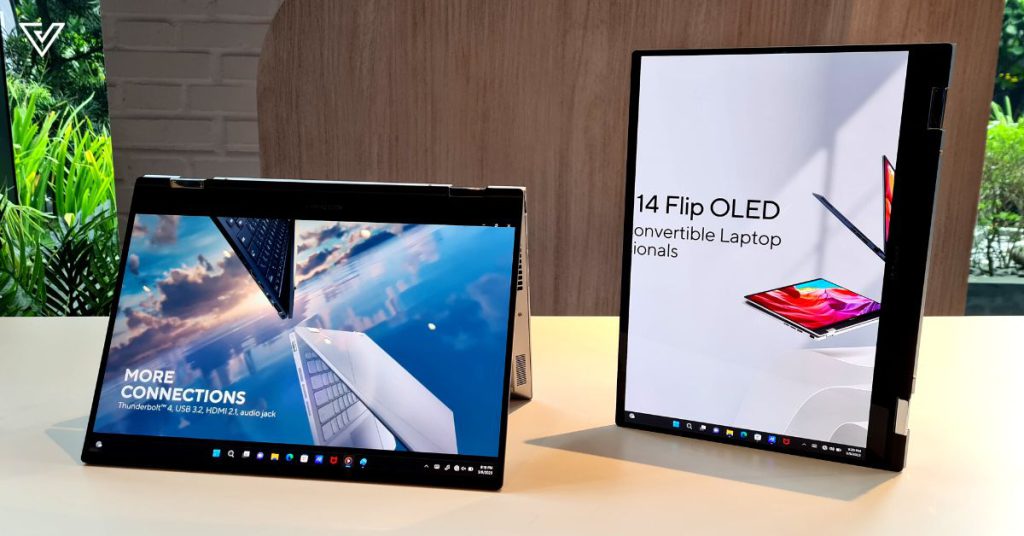 Admittedly, these two new releases are not as sexy as those. But they're certainly a lot more practical and consumer-friendly while offering some nice specs and functionality that make them great for everyday professionals and those on the go.
Learn more about the pricing and availability of the laptops here.
Read other articles we've written about ASUS here.