[This is a sponsored article with Maybank.]
Bank fraud has become more prominent. In the first seven months of 2022, Malaysians lost about RM415 million to scammers.
As a response, Bank Negara Malaysia (BNM) is urging banks to implement measures to combat online scams by June 2023.
But these safety measures by banks must go hand-in-hand with our own awareness and practices when online banking.
So, how can we safeguard ourselves against fraud?
Maybank had us highlight six ways you can protect your bank accounts from online scams, and how you can utilise the bank's security features to do so.
1. Steer clear of using public WiFi and public computers
Public WiFi and public computers are convenient when you need to stay connected on the go.
But some security risks posed by them include hackers spying on your browsing and banking activity, malicious hotspots, and keyloggers.
The latter is where hackers covertly monitor your keyboard strokes to retrieve data like your username and password.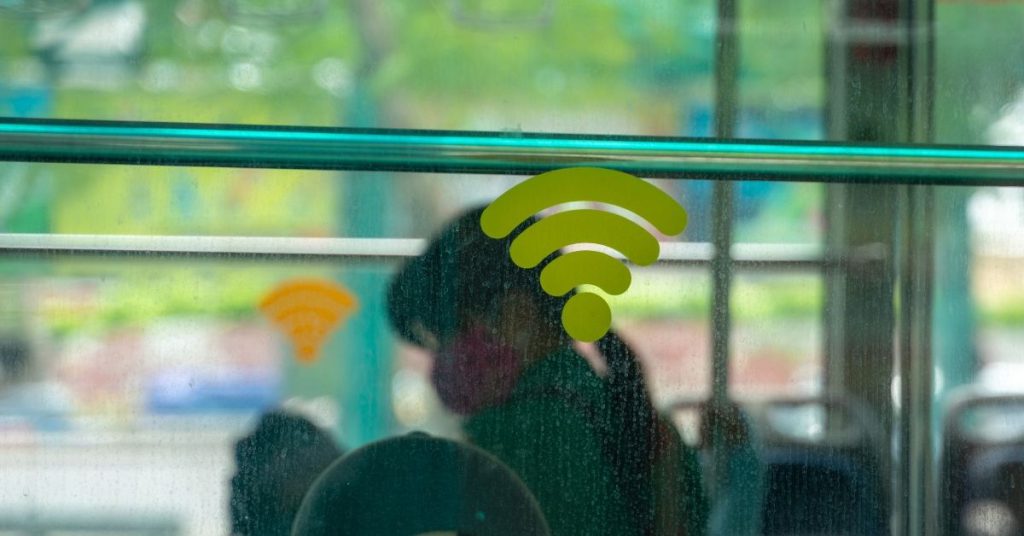 Whenever possible, stick to using mobile data and only trust your own devices when online banking.
If you must use public WiFi, consider using a virtual private network (VPN). This creates a private network only you can access.
2. Ignore links from unknown sources, and key in banking URLs manually
Phishing attacks are where hackers create similar-looking websites to execute bank account scams. These links are sent with a luring message, enticing you to participate in a promotion that's often too good to be true.
When you enter your login details through the link, scammers can retrieve your details, and use them to make fraudulent transactions.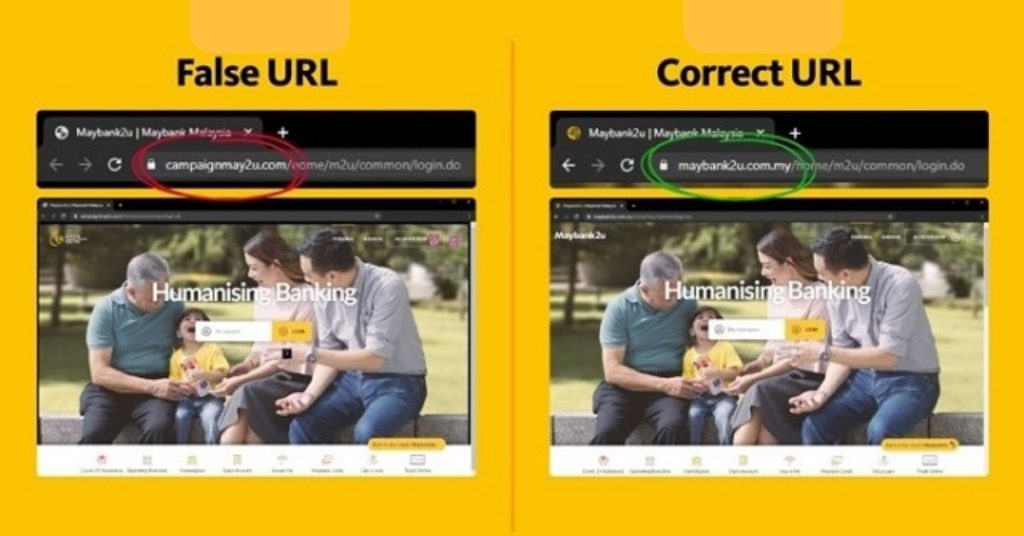 To avoid phishing attacks, ignore links from unknown emails, phone numbers, and social media accounts.
When making payments, Maybank users should use the MAE app or manually key in Maybank2u's official URL (https://www.maybank2u.com.my).
You could also look for "https" in the site's URL, which triggers a lock icon in your browser, meaning that the server is encrypted and safe.
As an added measure for fraud prevention, Maybank no longer includes links in any direct text messages (SMS) when notifying users of updates, transactions, and the like. Hence, be wary of messages posing as the bank that includes links.
3. Generate long, unique passwords, and set up reminders to change them often
Be honest, how many of us use similar passwords with small variations for different accounts?
Understandably, doing so helps us remember our passcodes. Yet, our security becomes more vulnerable.
Thus, it's advisable to generate long, unique passwords for each account you own, and note them down in a secure place.
It's also good practice to change your passwords several times a year, and set reminders to do so.
4. Ensure two-factor authentication and banking notifications are turned on
Two-factor authentication adds a layer of security when logging in to your online banking account.
For example, the MAE app requires you to provide your fingerprint biometrics,  facial recognition, or PIN.
This two-factor authentication extends to approving a transaction too.
Instead of six-digit TACs, Maybank advises users to set up Secure2u by June 2023 on their phones to approve or reject banking transactions within 50 seconds.
Secure2u pairs your device with your Maybank2u account, offering an extra level of security as all transactions performed can only be authorised on your registered device. Secure2u's two-factor authentication is device binding, which also reduces your exposure to TAC fraud.
Likewise, ensure that your banking notifications are turned on to receive alerts of any activity happening in your account. It is also advisable to go through your online banking statements periodically.
5. Keep your banking app updated
Generally speaking, it's important to keep the apps on your phone updated, as they improve an app's performance and security.
Since MAE debuted in 2019, Maybank has added updated security features that may not be extended to the M2U MY app. These include Secure2u, and the newly launched Kill Switch.
6. If you think you've been scammed, use Kill Switch
In the event you suspect that a scammer has your online banking details, or you suspect that an unauthorised transaction has been made, use Maybank's Kill Switch.
Kill Switch is a self-service feature that lets you deactivate all online banking access to stop more transactions from going through.
It's a measure Maybank implemented to safeguard customers' online security, following BNM's mandate for all banks to increase cybersecurity.
When you use Kill Switch, you'll temporarily deactivate your Maybank2u access. That means you'll be barred from performing any online banking functions. This includes JomPAY or FPX payments, using Scan & Pay (QR pay), and DuitNow transfers.
That said, you can still withdraw money from the ATM, and use your Maybank debit or credit card. You can also receive money in your current or savings accounts.
Be aware that Kill Switch is not a preventative step to guard your online banking account. It's an emergency feature that only stops your account from being further misused after you realise you've been scammed.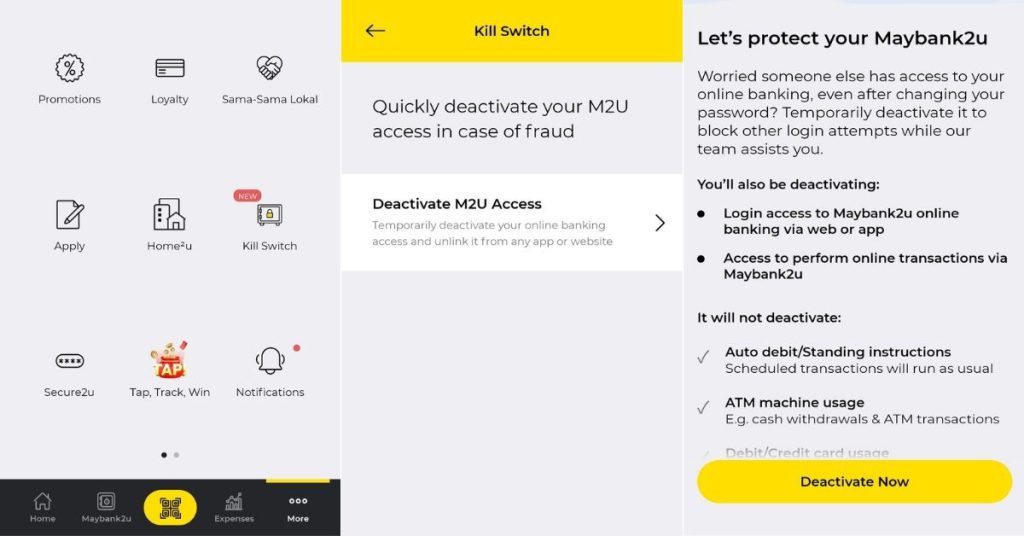 Kill Switch can be found on the MAE app when you tap on "More" (the three dots) in the bottom right corner to find the "Kill Switch" icon.
If you just launched the MAE app and using the Maybank2u feature for the first time, you'll have to enter your Maybank2u password. Then, tap on "Deactivate M2U Access" to proceed.
If you're using the Maybank2u website, you can find Kill Switch in "Settings", under the "Security" tab. Then, you can click on "Deactivate M2U Access" and proceed after reading the T&C.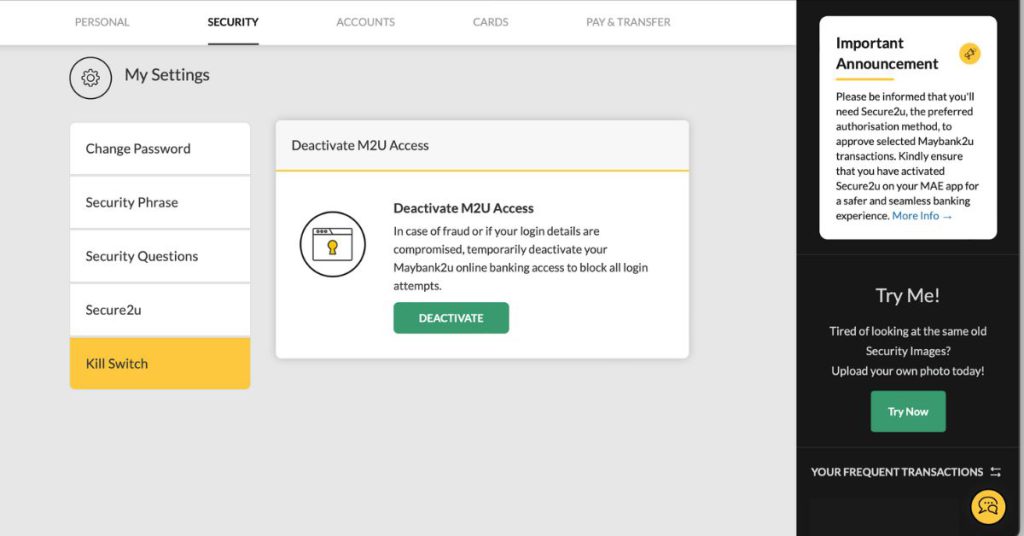 To reactivate, visit a Maybank branch or call Maybank's Group Call Centre (MGCC) at 1300-88-6688.
Once your details have been verified, you can immediately log in to the MAE app or Maybank2u site with your existing username and password.
However, you should reset your password after reactivation, to further safeguard your account.
Featured Image Credit: Vulcan Post