Recently, our office came into possession of a VR gaming headset by PICO, a subsidiary of ByteDance, which many will know as the company behind TikTok.
Perhaps surprisingly, no one on the Vulcan Post editorial team has ever experienced using a VR headset before, so we were keen to discover exactly what it's like and whether it's as much fun as people tend to make it seem.
Here's our experience using the PICO 4 VR All-In-One headset.
Just plug and play
Because it's an all-in-one device, setting up the headset was a lot easier than anticipated. All we had to do was create an account with PICO then jump straight into the virtual world.
There was no need to hook it up to a laptop or TV, unless you wanted others to see what you were seeing.
Learning the layout of the two controllers was a little challenging at first, but once you figure it out, it's actually quite intuitive.
If you can't figure it out without looking at the controllers, you have the option to switch your "hands" in-game to virtual renders of the controllers, complete with all the buttons.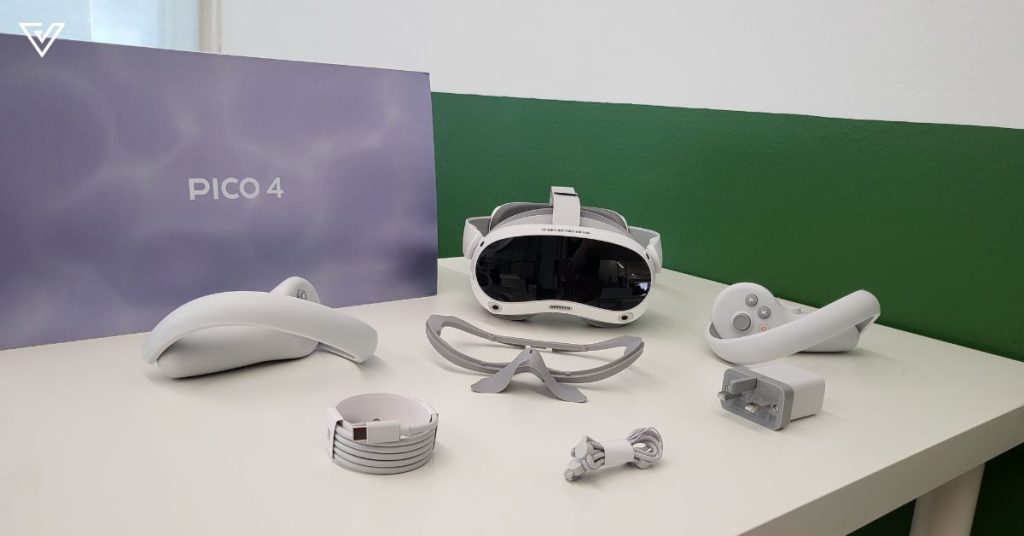 The headset features an easily accessed adjustable knob of sorts in the back, allowing it to fit nice and snug. For those who wear glasses (such as myself), there's an additional spacer that can be snapped into place on the headset for a more comfortable fit.
PICO 4 also lets users adjust the inter-pupillary distance between 58 to 72 mm for a clearer, more comfortable view.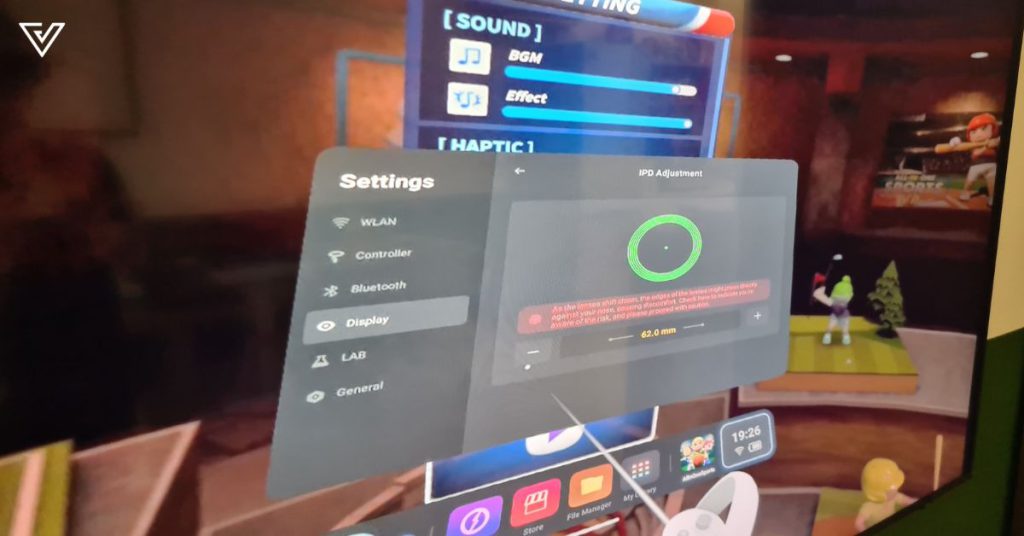 There are two discreet speakers near the ears that project sounds decently while still allowing the player to hear sounds in real life, something I really like as I would prefer not to be jump-scared by my colleagues while playing with the PICO 4.
On that note, if you ever want to see the real world, you can just tap twice on the side of the headset (either left or right).
Before we can get started, we have to map out a "play area", which is a clear, empty space that's safe for you to play. You can either go with a default circle area or draw a space yourself using the controllers.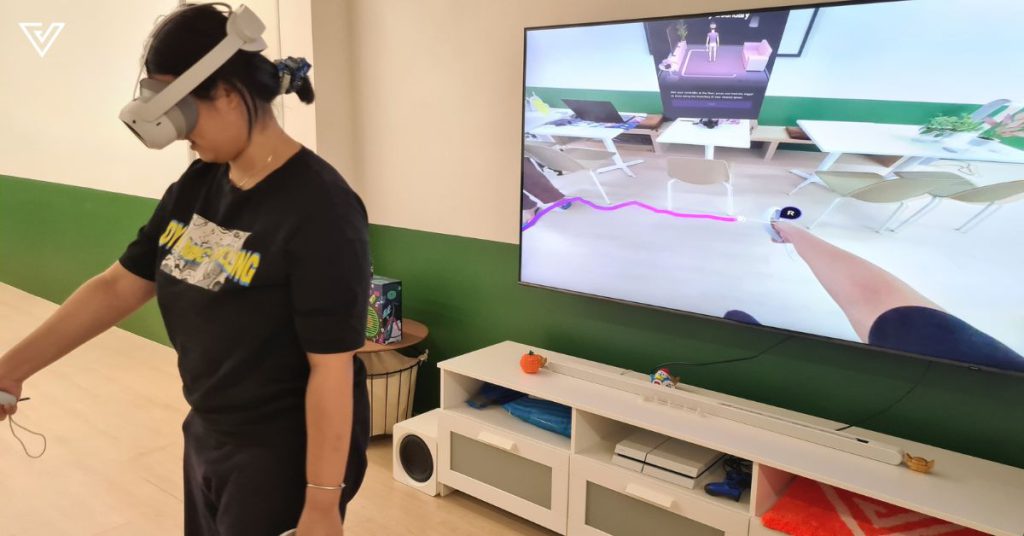 During the gameplay, if you accidentally get too close to the boundaries, the game will alert you with bright orange arrows directing you back into the play area.
An assortment of entertainment
As an all-in-one headset, the PICO 4 comes with its own shop where you can either buy games or download some free ones.
While some reviewers have said that the PICO Store's library of games is quite limited, I find that the selections are not bad at all. In any case, you can actually hook PICO 4 up to your PC and run any Steam VR games too.
We decided to download and play the All-In-One Sports VR, which lets you play archery, billiards, baseball, basketball, badminton, bowling, boxing, darts, tennis, golf, and ping pong.
A serious workout
As someone who has never excelled in sports, I was… nervous, going into this. As I slid on the headset, though, I felt completely immersed and ready to just try my hand at all the sports.
I started with bowling, as I've had some experience through Wii Sports. Instead of playing with the AI, I chose to do online multiplayer.
Interestingly, when I couldn't initially get matched with anyone, the AI stepped in first so I wouldn't be left hanging.
Eventually, I managed to match up with another player who all but trumped the game with a 200-something score. (I was maybe closer to 150.)  
It seems like the game had kept on trying to find players in the background, which explained why I was suddenly matched mid-game, and the game was restarted to make it fair for both players.
I also took on badminton, ping pong, and golf, all of which I also enjoyed, except for the fact that I lost at everything.
So, I selected boxing to let off some steam. Here, I shockingly went round after round, blocking and punching my opponents until they KO-ed. This was so thrilling, so tiring, and so much fun especially with my colleagues around me cheering me on.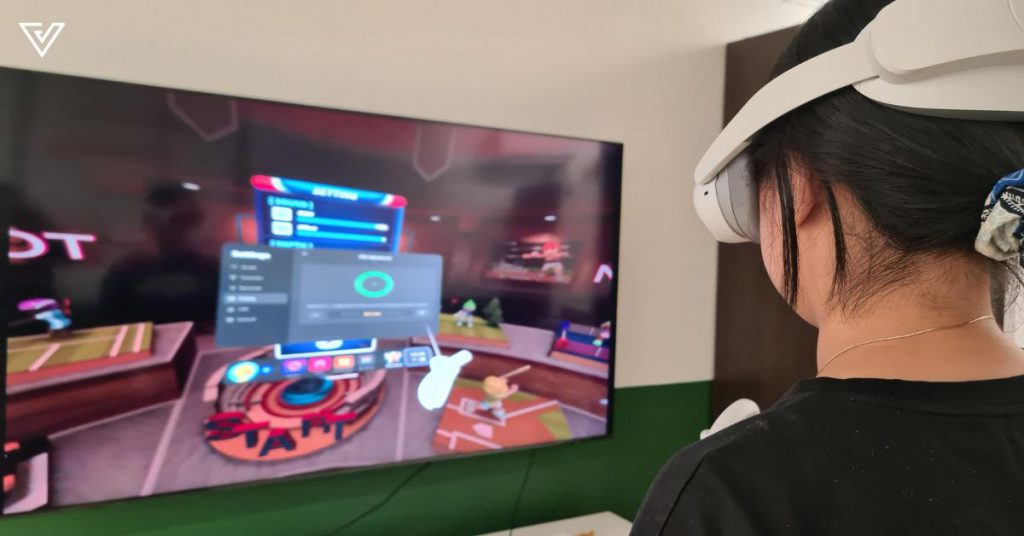 Later, I decided to play baseball, which I also have no real experience in whatsoever. Again, this pushed my body to its limits. VR gaming is no joke…
Towards the end of my session, I realised the headset had gotten noticeably warm, but not unbearably so. But by the end of it, though, the cushion against my eyes had gotten damp with sweat, so we quickly wiped it down and sanitised it.
My whole person was sweating at the end too, having been playing VR sports for about an hour in total.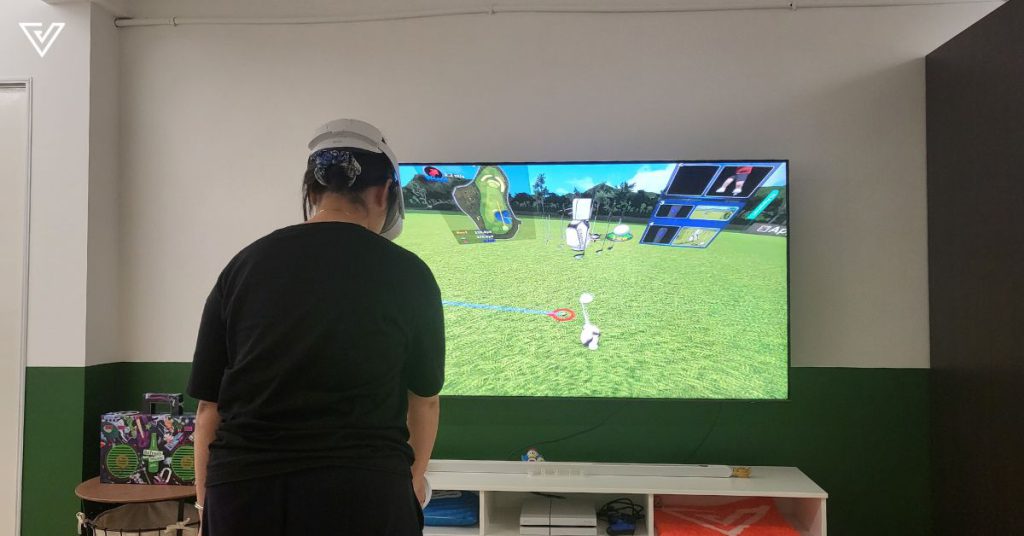 I came to realise just how dependent on one hand most sports are—my right arm was used so much that it felt out of commission by the end of the session. In fact, while writing this article, it's still sore, which speaks volumes of my lack of athleticism.  
Yet, despite my usual inclinations to stay far, far away from any sports activities, I had lots of fun trying out all the VR sports. I'm usually quite shy to try new things IRL, mostly because I hate looking dumb, so this seems like a nice compromise to ease me into trying new activities in a private space of my choosing.
It was also a great way to stay entertained while working up my fitness levels, and I could see VR gaming becoming a highly popular option for staying active at home.
It can be a rather lonely experience
Since we had just one headset with us, my colleagues couldn't play along, which meant it was just me playing with the AI, or another matched player, which can take quite some time, if you get matched at all.
Since I couldn't truly share the full experience with them, it felt a little lonely, like I was having all this fun to myself. At least I could cast my gaming experience onto a screen for them to spectate.
It was quite easy to cast to a laptop, though we had a hard time getting it to work with our Samsung TV despite following instructions. We ended up connecting it to our laptop and then casting that to the TV.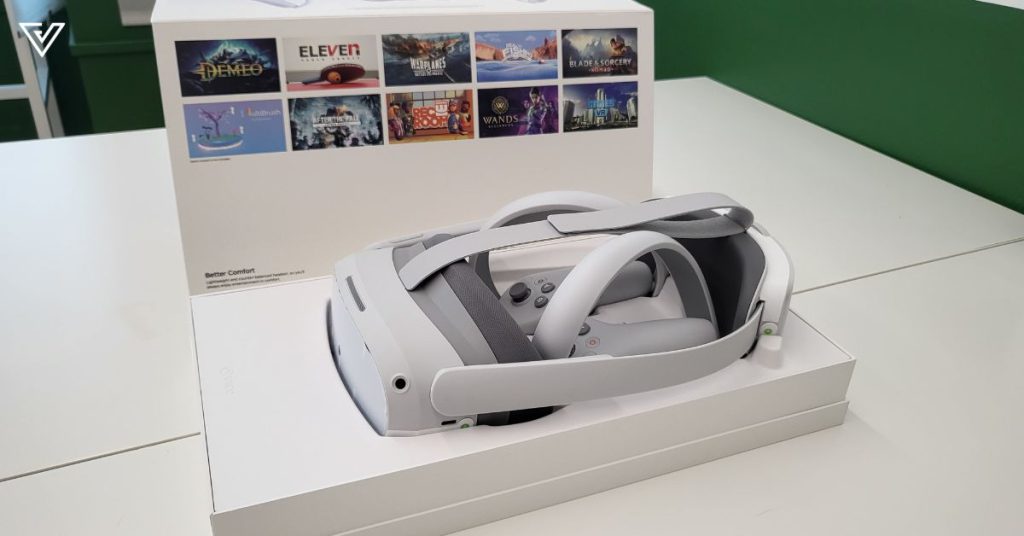 Depending on your network quality, there might be a bit of lag with the stream, but it's definitely a nice way to let your friends around you join in on the experience, which can otherwise feel a little solitary.  
Since the PICO 4 supports crossplay, you can play with friends who use other consoles, making it a less lonely experience.
-//-
Overall, the PICO 4 was much more intuitive than I expected. I didn't have to go through any learning curves save for learning the controls.
The battery life of the headset is pretty standard at 5,300mAH, which lasts for about 2.5 hours. This is pretty close to the all-in-one Meta Quest 2 (or Oculus Quest 2, as some might know it as).
At RM1,699, I think the PICO 4 is an affordably priced entertainment system for home, especially for families or for groups of friends to share and enjoy. The lightweight and adjustable nature of the headset makes it great for younger kids too.
Best of all, the setup and cleanup process is fast and easy, with no dangly wires to roll back up after you've exhausted your energy playing hard. Phew.