"I was first triggered to read about climate change when I went snorkelling at Lady Elliot Island in Australia," recalled Michelle Chow, founder of Pass It On, an environmentally conscious lifestyle brand based in Singapore.
"As I saw the contrast between healthy, thriving and bleached corals, it dawned on me that my then four-year-old niece might not be able to see the breathtaking reefs when she is of age to dive."
The epiphany propelled Michelle to embark on a research journey – one that would make any scholar proud. She not only delved into the complex world of climate change and its profound impact on our planet, but she also went on to build a brand that specialises in making plantable candles to support reforestation and other sustainability efforts and spreading of awareness.
Michelle has gone from a curious onlooker to a passionate climate advocate, all thanks to her fateful underwater encounter at the Great Barrier Reef. However, that was never an overnight phenomenon and wouldn't be possible without a mental odyssey into the world of books and resources.
Indeed, in an era where people's first action tends to be "just Google it", it's refreshing to find a group of people who still value libraries in search of answers and boost their knowledge. We are talking about people like entrepreneurs – the go-getters who are always on the lookout for new information that can give them an edge in their businesses.
Reading is the most important thing that entrepreneurs can do
When asked if Michelle was particularly inspired by any books or articles, she said that it's hard to pinpoint one. "It was the overall gravitas of the situation that got me hooked."
Darius Cheung, founder of online property platform 99.co shared a similar sentiment. "I am a big fan of books – eBooks, to be precise. I read mostly on topics related to running a company and leadership. For leisure, I indulge in science fiction," he candidly said.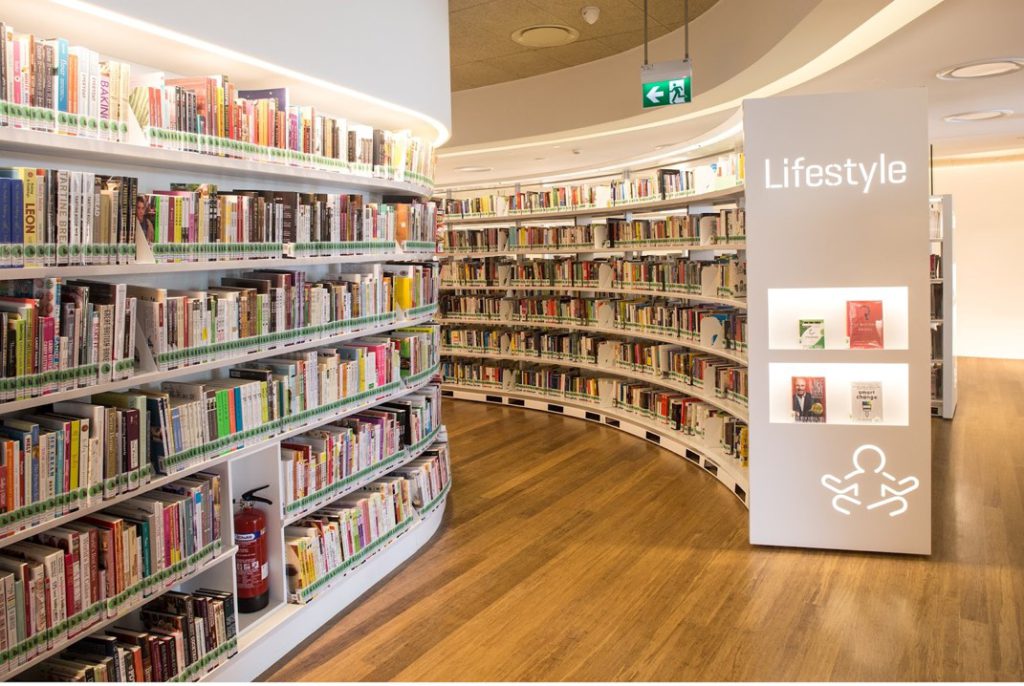 Darius strongly believes reading is one of the most important things that entrepreneurs can do. Most of the time, it's not just about the content, but the act of reading that is the game-changer.
"Reading is like taking your brain to the gym," Darius described. "The mental workout stretches your brain muscles, improves your cognitive agility, resilience, and more importantly, broadens your perspective."
Indeed, reading levels up the entrepreneurial game, but being an entrepreneur is tough. There are only so many hours in a day, and most of those are spent on securing deals and partnerships, meeting people, and figuring out where the business would go next. Reading hardly makes it to the top of the list of to-do things.
With that, Michelle believes in the cultivation of habits. Usually, her reading routine consists of going through the daily news articles in the morning, a few key topical reads around climate change and sustainability throughout the day, and a handful of self-improvement books as her nighttime reads.
For daily news, Michelle's go-to sources are Channel NewsAsia, The Straits Times, and The Economist, which she subscribes to.
For climate news, she is actively on CNN Climate Instagram, Singapore Climate Rally Instagram, and Eco-business News on Telegram. She also opted for direct notifications from many sustainable-related websites like Good On You, BBC Earth, among others.
Michelle chooses to read based on her present interests around different environmental issues and follows channels (like the ones she mentioned above) that publish quality articles regularly.
For example, the National Library Board (NLB) LearnX Sustainability feature offers a range of age-appropriate videos, podcasts, and reading recommendations that give readers insights into the science and technology behind various sustainability efforts.
"I did bookmark a few articles on possible solutions to climate change – as a reminder to myself on how I started this entire journey with Pass It On," Michelle said. "And most importantly, my initial desire to make a change."
Michelle was referring to an article, written by prolific environment journalist Craig Welch in 2019, on the urgency for more aggressive decarbonisation strategies and potential of ground-level initiatives. This is something that's closely aligned with what Michelle is doing now – trying to make a change in the world via small endeavours.
Likewise, Darius makes an effort to find time to read amidst his busy schedules. He gets most of his reading materials from his personal e-Reader, but also visits the libraries when he is unsure if he wants to invest on a new title.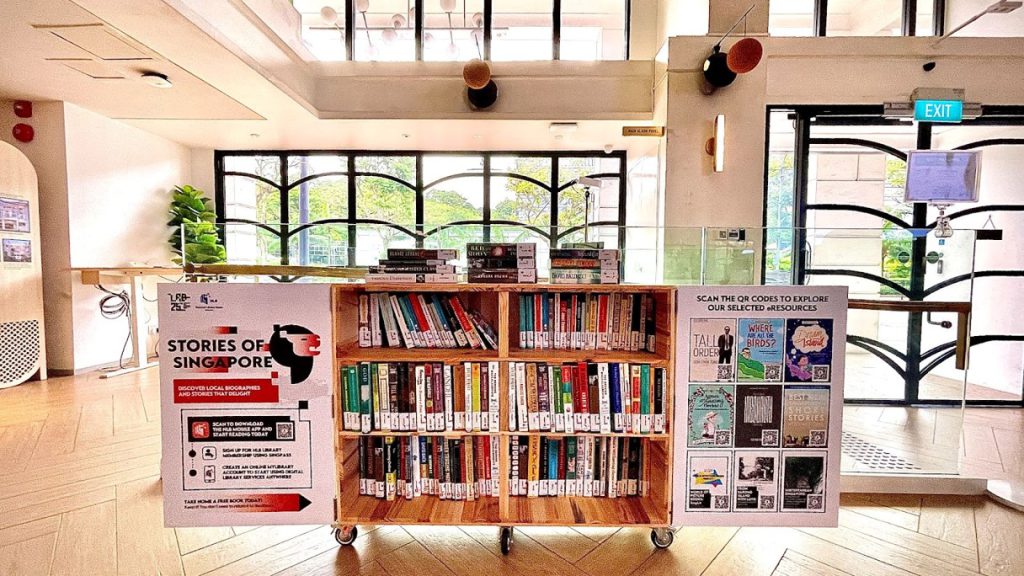 Beyond libraries, NLB has actually rolled out an initiative that encourages reading and sharing among the community. Called BookNodes, it allows readers to easily pick up a used library book, or scan the QR codes on the bookcase doors to borrow an eBook at different locations such as Foreword Coffee outlets.
With its significant role in fostering a love of reading beyond just the library walls, Darius praised the NLB as a "national treasure" and he often encouraged his team to make good use of its resources.
"I am a big fan of NLB," he confessed. "My team and I accessed its many resources from books, to periodicals to courses. We promote active use of NLB services especially since many entrepreneurs and professionals are unaware of what is available."
The convenience and affordability of digital reading materials at NLB
Indeed, both Darius and Michelle value the convenience and affordability of digital reading materials.
In particular, NLB's eResources cater to busy entrepreneurs and professionals who value reading on-the-go or listening to audio materials and podcasts using their handheld devices. It acts as a personal library in a pocket, which they can access anytime and anywhere.
Many of these books or publications can be found online as part of NLB's collection of eResources. For example, The Straits Times and The Economist that Michelle subscribes to, are available for free via NLB Mobile app or NLB's website under SPH eNewspapers and eMagazines under PressReader respectively.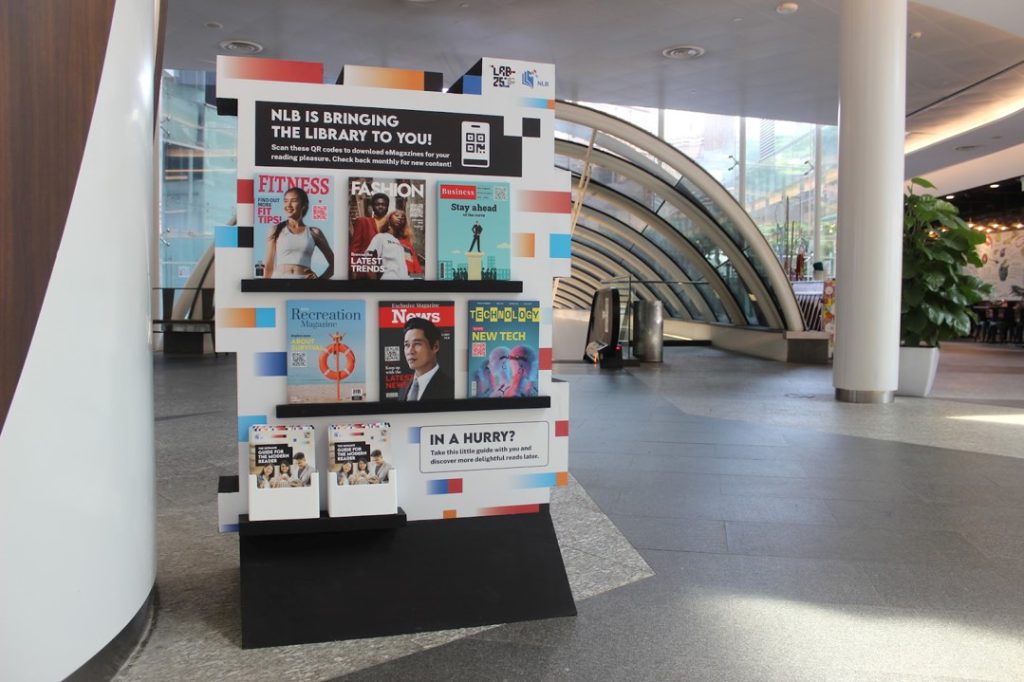 In addition, NLB provides a wide range of academic, historical and professional resources. Some of them include BiblioAsia, Infopedia, NewspaperSG, and many other popular journals and archives.
Through the NLB eResources portal and NLB Mobile app, professionals can also have access to foreign newspapers, business magazines, business courses, getabstract book summaries, and business databases. All these can be accessed by simply having an NLB myLibrary account.
"As I grow older, I am drawn to books that are for self-development, or rather insights to life in general," added Michelle. "Our world gets more crowded with noise, opinions, and thoughts as we go along, and so I find a lot of comfort when I have a good self-help book to turn to and where I can open my mind to new perspectives within my own terms."
These days, Michelle is especially inspired by John Mackey's Conscious Leadership and finds it extremely helpful in running Pass It On. For Darius, he said while 99.co is one of the top publishers of market research and trends, they do subscribe to raw market data and hopes that NLB can make more of them accessible in the future.
Reading is an investment in yourself
It's not just Darius and Michelle who value the power of reading, though. In general, entrepreneurs are believed to be avid readers and some of the more successful people have credited reading as a factor in their success.
They understand that the world is constantly changing, and the only way to keep up is by constantly learning and evolving.
Moving forward, Michelle said that she would love to read more paperback books. But given her environmentally conscious and busy lifestyle, she prefers to read from her handheld devices.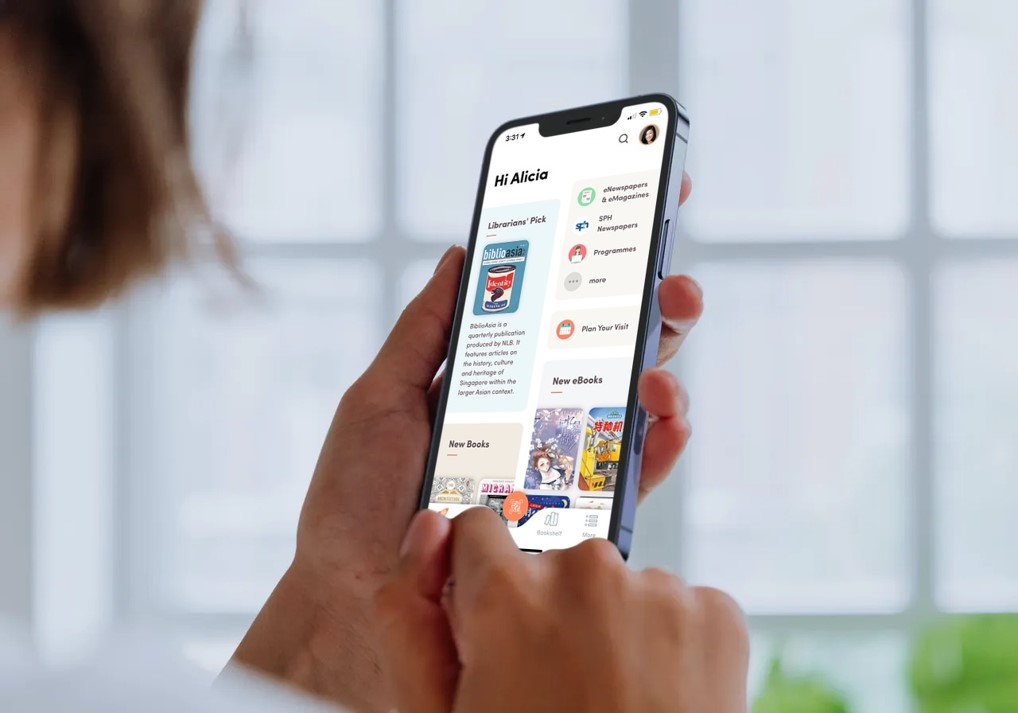 This is why the NLB Mobile app becomes handy. It not only grants her access to NLB's eResources, but also allows her to borrow physical books via a quick scan of the QR codes or barcodes on the book at the library.
Of course, as much as people like saying "they love to read", not everyone is on board with reading. There are still some who believe they are too time-starved to read, and that it's better to be out there in the field making things happen.
To those people, we say this: sure, you can be out there making things happen, but if you're not constantly learning and growing, you're going to get left behind. And in today's fast-paced world, that's not a risk you want to take.
As Michelle puts it, "Reading is not just a hobby, but it is an investment in yourself."
This article was written in collaboration with National Library Board (NLB).
Featured Image Credit: Pass It On / Beamstart