The first time I met Sushant Shankar in 2019, he was a confident data scientist who appeared intrepid at times about the realm of consumer analytics and AdTech that he specialised in. He told me how he kickstarted his entrepreneurial journey as a co-founder of a MedTech company with a Stanford cardiologist, a stranger he met through a professional networking site.
Dr. Rajesh Dash, Sushant's business partner, is two decades older. As a medical professional, his knowledge of technology has never gone beyond what's been reported in the news.
'So how do both of you work?' I asked, expecting to hear some drama. Sushant's answer was simple: patience. He and Dr. Dash established a common ground of building a company together since the start and gave each other frequent feedbacks on how the business could be improved.
It's not rocket science, Sushant said matter-of-factly as his eyes search for opportunities to reify my seeming concerns.
As much as founders are striving to build unicorns, they are often, unknowingly searching for one. Likewise, co-founders are also elusive, rare, and even magical — if the right alchemy is set to turn water into elixir.
But in today's world, where co-working spaces and startup incubators are abound, it's easier than ever to swipe left or right to find a potential partner. So, what does it take to be the "right" one?
I chatted with some local entrepreneurs who have navigated the startup landscape with their families, friends, and acquaintance to discover the secret sauce for a successful partnership. Ultimately, what are some of the criteria that founders favour and how should you woo the business partner of your dreams?
Trust
Like the way most of us trust coffee will help kickstart our day, founders want to work with people they can rely on — that's why some of them were not deterred to work with their closest confidants.
"Since the three of us are long-time friends, our working relationship began with a strong foundation of basic trust," said Gerald Tan, who founded award-winning meal prep startup YummyBros, with his gym buddies Ben Leu and Anson Lim.
It didn't take much for the trio to understand each other's respective strengths, weaknesses, and work-related tendencies. The long-time friendship had injected them with a sense of brotherhood, which propelled them to stay accountable to one another.
Gerald believes this is what makes his business agile, allowing it to grow rapidly within a short period of time.
"We didn't even spend much time on settling the legal logistics. The three of us simply trust that we have the same goal of running the business together," he added.
For Lydon Ong, he started manscaping brand BOVEM with Norman Teo when they were both final-year business students at the Singapore Management University. He explained that trust does not have to be stuck with like-minded individuals who agree on everything — be it about wearing socks with sandals, or the idea that durians are pungent.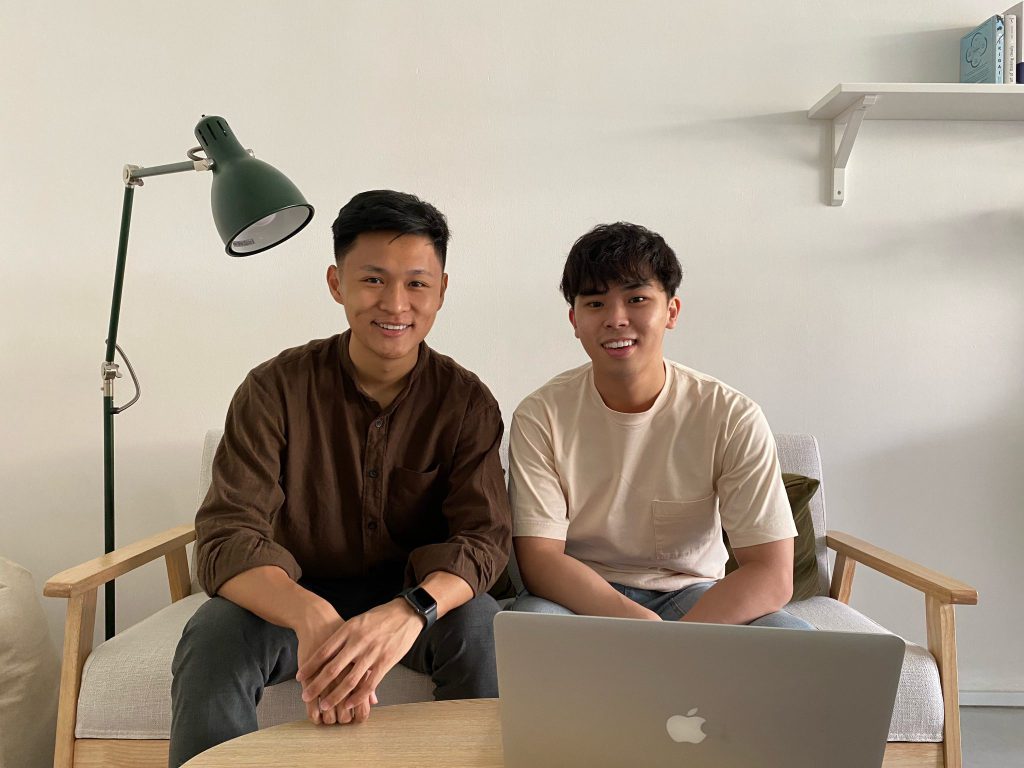 "But founder and co-founder need to have shared vision and values and trust one another to be on the same page when it comes to certain important stuff," he noted.
At the same time, Gerald warned against the danger of groupthink.
Sometimes, we tend to overly favour and side with one another's views when it comes to making business decisions. This prevents us from seeing things objectively. Blind trust is not trust. It's something we try to avoid. The company's and customer's needs will always come first.

– Gerald Tan, co-founder of YummyBros
Open to communication
It's true that founders don't just nibble on trust alone. There's a silent agreement on how open communication should be the "main course" here. "As the saying goes, communication is key," Lydon offered.
Together with Norman, they would make it a point to dish out honest conversations when their ideas and opinions don't align. They may not always see eye-to-eye but will reach a resolution that acts in the company's interest.
It's not easy. Yet, whether it's discussing the best way to market a new product or how pizza is best enjoyed – with or without pineapples — we will find time to listen to each other. We found that respectful.

– Lydon Ong, co-founder of BOVEM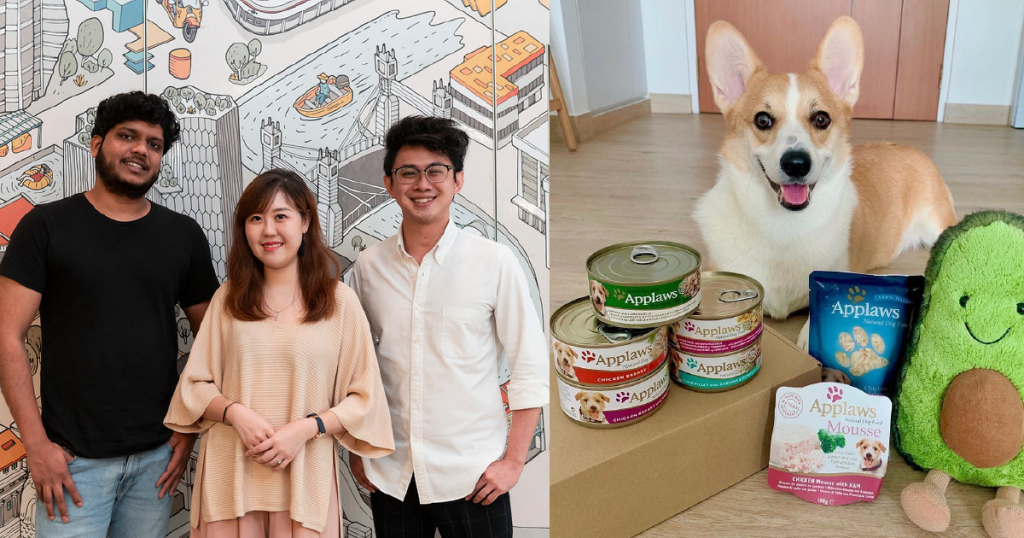 Jane Peh, who co-founded pet marketing agency Pawjourr with her husband, shared the same sentiments.
"Work is work. It's important not to bring emotion into the picture and try to be rational about the issue at hand, even though there have been times (maybe a little too many) when I just want to smother him with a pillow when he sleeps," she quipped.
Jokes aside, Jane said once she managed to find a balance between working and living, she sees the benefit of having her life partner as her co-founder — someone who always has her back.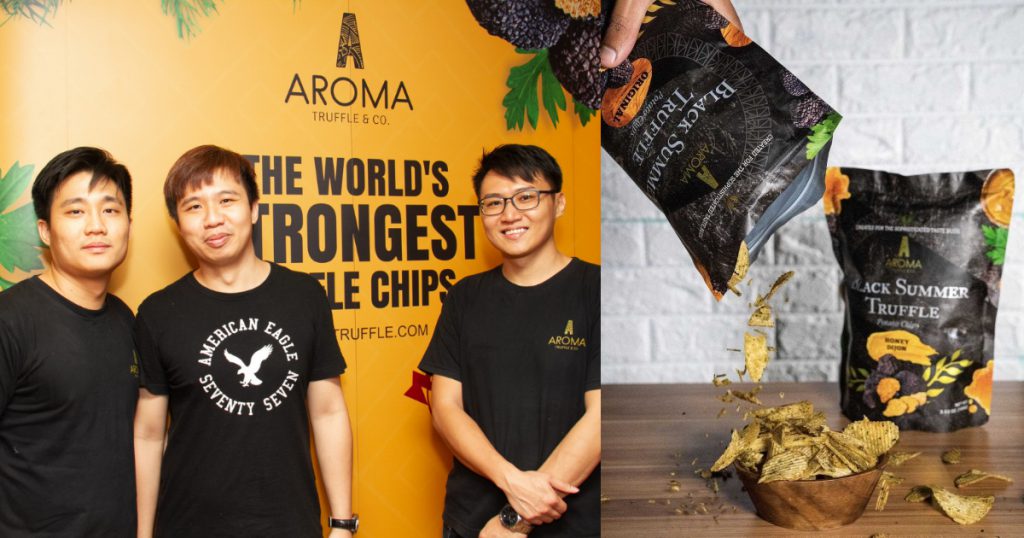 Kayson Chan, who runs gourmet snack, Aroma Truffle, with his brothers Kenny and Jonathan, also sees open communication as an advantage in a family business.
"Within a family, there is more room for candid discussions and the expressions of diverse opinions, which ultimately benefit the business operations," he explained. Kayson trusts that family members can work more seamlessly so urgent issues can be promptly addressed, making the business less susceptible to unexpected changes.
Indeed, we have access to each other 24/7 to talk about work. We understand each other fundamentally and openly and can have honest conversations about risks, future, as well as the non-negotiables like when things don't go according to plan.

– Jane Peh, co-founder of The Woof Agency
While transparency drives honesty, it comes with a cost. "The work-life balance aspect of our friendship definitely took a hit," Gerald lamented.
"Whenever we meet for a workout or meal, we always find ourselves talking about work. We can be panting in between heavy sets of bench presses and still brainstorming about new menu items or initiatives to improve customer experience. In short, it's [tiring]."
Complementary skills
Nonetheless, running a business can sometimes, feel like walking on a deserted island.
Jennifer Widjaja did not start Just Dabao, her social enterprise targeting at reducing food waste, with a co-founder.
Though she enjoyed the freedom to work at her own pace and all the subsequent profits, she'd love to be complemented and grow her business with companions who have diverse skillsets and perspectives.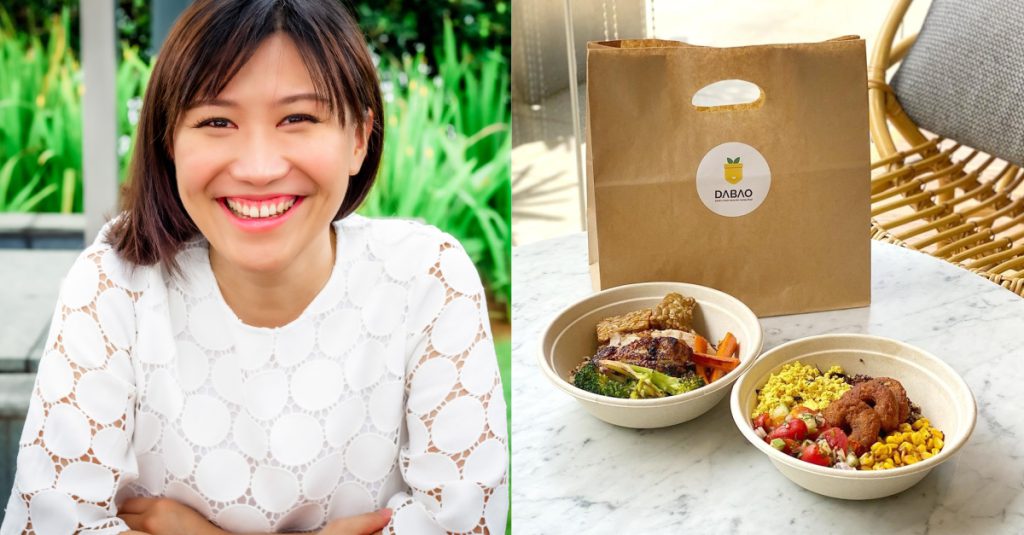 On this note, Kayson cited American author Jim Collins' analogy. In his book titled "Good to Great", Collins said that "those who build great organisations make sure they have the right people on the bus and the right people in the key seats before they figure out where to drive the bus".
At Aroma Truffle, this translates to assigning each brother to oversee a specific division. Kayson's elder brother now handles operation and finance, and his second brother manages production and R&D.
They believe that by separating their roles, they take ownership and responsibilities for their divisions. In a way, this will minimise disagreement and avoid blame-shifting.
Again, this complementary skillset sentiment is also shared among other founders, including Low Ser En, who started a personalised video gift platform, SendJoy, with her former colleague LC.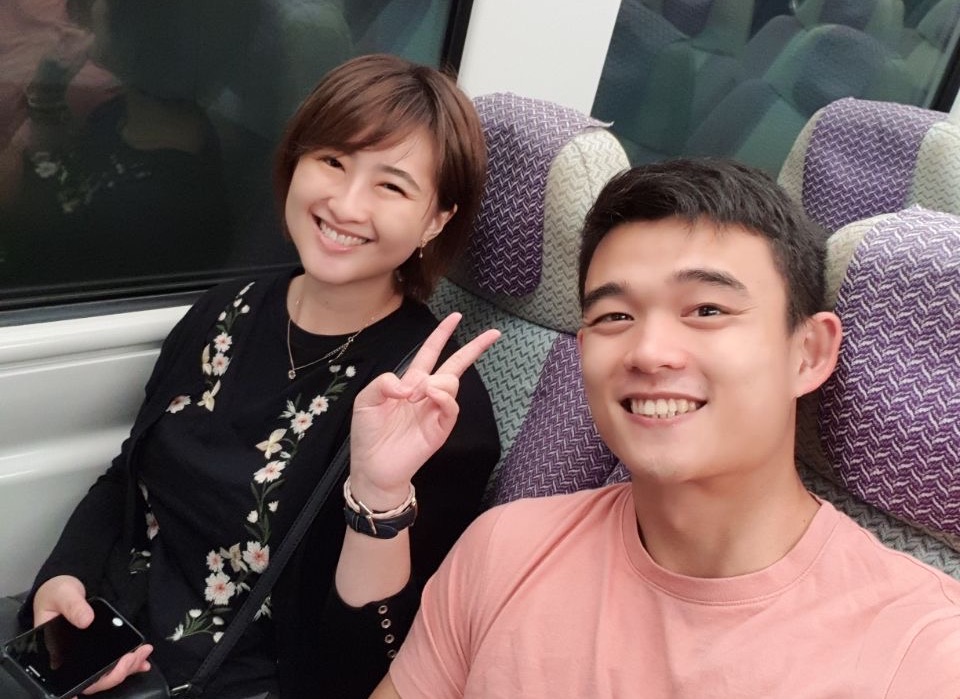 According to her, LC was the one who introduced her to the concept of entrepreneurship. Since they've already collaborated on small projects in their previous company and understood each other's work ethics, it's even more comfortable for them to share greater responsibilities as a team.
"I strongly advise, while searching for a co-founder, look for someone with complementary skills and a shared vision," shared Lydon. "Concurrently, set boundaries and communication channels to make sure the business and relationship can thrive concurrently."
Setting boundaries
"I've found that working with a friend tend to amplify the emotional aspect of business disagreement. This kind of disagreement is extremely difficult to contain and often lead to irrational outcomes. That's when we learn to set boundaries and keep personal biases aside.

– Gerald Tan, co-founder of YummyBros
Boundaries are like a well-built fence — it keeps the business in and unwanted drama out. After all, running a business with someone you know can be like walking on a tightrope, so setting up some limits will prevent any awkward falls.
Ser En also emphasised on having empathy. "As much as we separate work and personal issues, we listen actively and try to understand each other's perspectives," she said.
"I think we need to give each other the time and space to express their emotions about a particular disagreement or decision that's about to be made. So that we can address, rather than bottling up, any upset and concerns, which is detrimental for our mental well-being too," added Gerald.
The hunt for the right business partner is not easy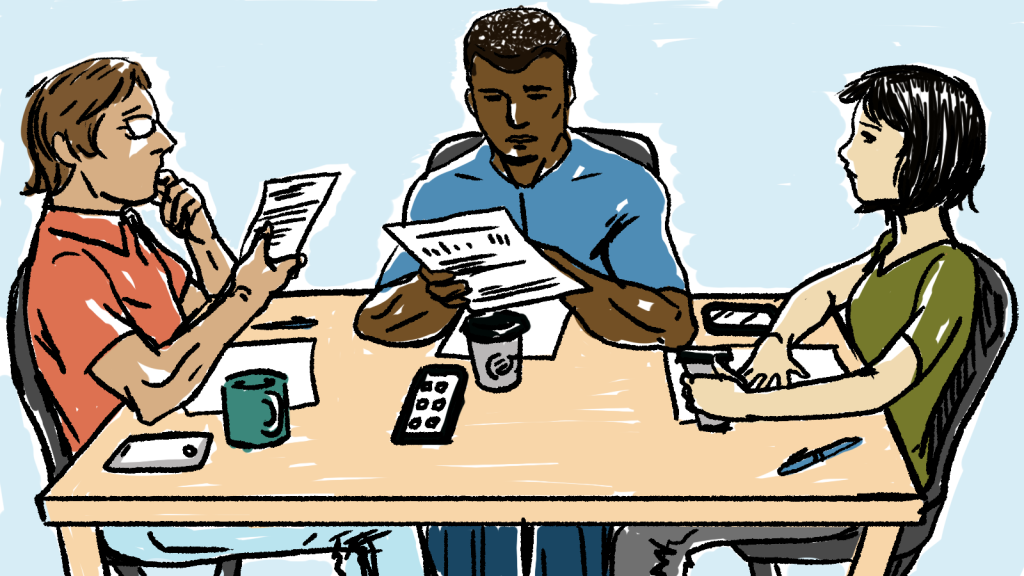 In sum, whether it's a stranger or its opposite, the co-founder hunt can be overwhelming, especially in Singapore where being an entrepreneur is not a natural occupation that people would choose.
"The pool of people looking to start their businesses is small. The pool is even smaller trying to find someone who is interested in what you are building and suitable to work in a startup," Jane noted.
"The process of finding a co-founder can be time-consuming and frustrating," Lydon added. "This can take a toll on your energy and resources, as you are already busy with building your startup. But bear in mind that running a business alone is no better. It's like a one-man band where you must be the lead-sing, guitarist, and drummer all at once."
"Frankly, my cheat sheet is to establish yourself as a business leader first," Gerald suggested. "People follow those who know where they are going and what they are doing. By being a leader, potential co-founders will be more compelled to join and follow you in your entrepreneurship journey."
Featured Image Credit: Cloudways