[This is a sponsored article with iPivot.]
The term "crowdfunding" typically brings to mind an innovator posting about their cool and exciting idea online, and setting up a campaign to fundraise for it.
Their goal is to get the desired amount of funding in order to launch their product.
We've seen stories of Malaysian startups who've successfully done so in the past, launching products like a card game called But Honestly, and mobile charging accessories under Charby.
But this isn't quite the full story of how crowdfunding works, especially when speaking about equity crowdfunding (ECF) on platforms like iPivot Sdn Bhd (iPivot).
iPivot was actually known in Malaysia as CrowdPlus.asia which launched in 2015, but more on this later.
There's a lot more paperwork involved behind the scenes
ECF works similarly to regular crowdfunding, except that it specifically refers to raising funds for unlisted or private companies, in exchange for equity (shares).
In return, investors will become shareholders. If the company does well over time, or becomes eligible to list on the stock exchange (also known as an initial public offering "IPO" or "exit"), the investor can gain returns from potential dividends paid out by the company, or by selling the shares to new investors.
One misconception entrepreneurs have had about ECF in the past is that it's just about gathering funds from investors, with little accountability and reporting. That's according to Kamal Areif, iPivot's CEO.
This is why crowdfunding can be subject to scams, where investments are collected through false pretences, misleading people about the outcome, nature of the project, and the like.
To curb this, iPivot has a laundry list of criteria which companies must meet to get approved on the platform. It includes the founder's documentation, along with the business's audited financial statements, forecasts, contracts, and licences.
"There are various things that we look at in the preliminary stages [of the vetting process], such as the structure of fundraising, type of business, existing financial capabilities, future prospects of the business, and the management's fundraising intention," Kamal detailed.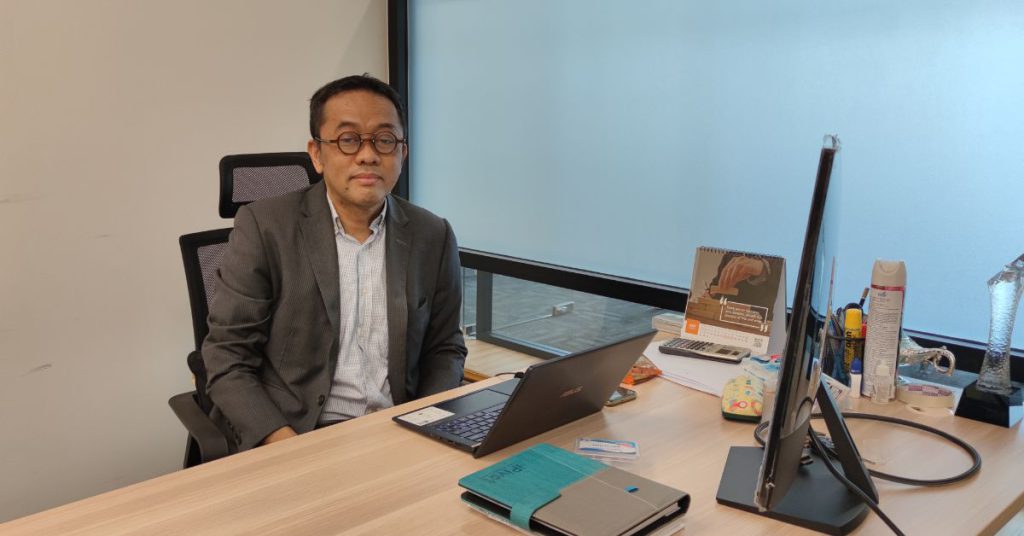 iPivot's team may also assess the potential of the campaign's attractiveness based on the business model, future financial forecasts, existing and future customer base, the industry it operates in, and its prospects.
After a successful campaign, iPivot will request quarterly and annual reports of the business, so investors can stay updated on the company's latest financial and operational developments.
In addition, the team will also conduct scheduled monitoring of dividend payouts.
However, just like any venture capital investment, ECF is a risky asset class and investors would have to do their own risk assessments and research before investing.
"It is, in a sense, similar to a mini IPO whereby there are certain responsibilities required upon the business to their public investors," said Kamal.All this documentation is essential, as iPivot is licensed by the Securities Commission Malaysia (SC).
How SMEs and investors get quality returns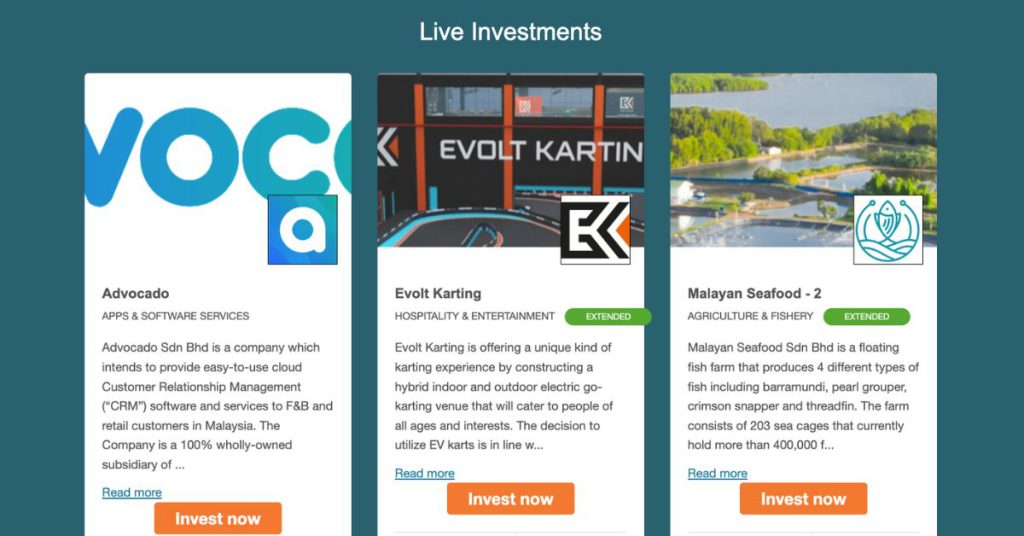 One way iPivot stands out from other Malaysian ECF platforms is that it works with local government organisations, startup incubators, and investing groups to help campaigns reach their fundraising goals.
Living up to its tagline, "For Investors, by Investors", iPivot also helps SMEs curate their campaigns, and guides them through the fundraising process.
For example, iPivot's team will encourage their SMEs to have a clear exit strategy (IPO or M&A), and provide them with access to advisors and brokers.
This is because iPivot wants to make taking part in ECF a simpler journey, whether you're a novice or a pro.
Scrolling through iPivot's Facebook page, you'll also see examples of the ECF site's marketing efforts such as networking sessions to get the word out about their issuers. These posts also promote the benefits investors could get by being shareholders of the company.
"After a successful fundraiser, iPivot as an ECF platform will not be involved in the operational matters of the business," Kamal explained.
iPivot will, however, keep up with the company via frequent financial reports they are required to submit through the platform and via the Securities Commission guidelines requirement.
Integrating ECF services into a larger company
At its peak, CrowdPlus.asia was one of the largest ECF platforms in Malaysia. In February 2020, The Edge stated that it commanded about one-quarter of the local ECF market share.
CrowdPlus.asia was bought over by Auspac Investment Management (Auspac) in August 2021, a registered fund management company based in Singapore.
But, given that CrowdPlus.asia had an established presence in Malaysia, why did the team decide to rebrand, instead of leveraging its existing name?
"Certainly, CrowdPlus.asia was somewhat known in the past, with both favourable and unfavourable aspects," Kamal acknowledged. "However, the primary objective of the rebranding is to reposition the company's vision, mission, and tagline in the market by highlighting the synergistic value of the Auspac group."
Essentially, the intention is to set iPivot apart from competitors and establish it as a completely new brand in the industry.
Hence, in the short term, the team hopes to grow iPivot's portfolio of quality businesses and investor base, including retail investors, high-net-worth investors, as well as angel investors and VCs.
Thus far, the ECF platform has successfully fundraised for about 25 campaigns, including those in industries like F&B, agriculture, biotech, fintech, SaaS, and more.
Out of these campaigns, there has been one successful exit in 2016 by a Malaysian bio-based company called Green Lagoon Technology (GLT) after it raised RM800,000 via CrowdPlus.asia.
Some of GLT's crowdfunding investors eventually converted into permanent shareholders of the company, whilst some of them were bought out by GLT by 2019. It was also reported that the investors received profitable returns on their investment, as well as annual 6% payouts from 2017 to 2019.
And since the platform rebranded to iPivot in 2021, six campaigns have reached their targets. The iPivot team added that in general, approximately 70% of their campaigns manage to reach their fundraising goals too.
Haruka Bakery is an example of such a success story, with the former having been funded RM680,000. The SME exceeded their initial funding goal of RM500,000 by 136% to expand their bakery outlets in Malaysia.
Featured Image Credit: iPivot Sdn Bhd