In 2017, Luckin Coffee burst onto the Chinese coffee scene with a mission to challenge the dominance of Starbucks. By offering affordable, convenient, and tech-savvy coffee options, the company quickly gained a loyal following among younger Chinese consumers.
In just two years, Luckin Coffee became the largest coffee chain in China, with over 4,500 stores nationwide. In January 2023, it opened another 478 new stores to exceed 8,400 outlets locally.
However, the company's meteoric rise was followed by an equally dramatic fall in 2019 when it was revealed that Luckin Coffee had fabricated sales figures.
The scandal rocked the Chinese business world and resulted in the resignation of the company's CEO and COO. Despite the setback, Luckin Coffee has since restructured and implemented stricter internal controls to regain the trust of investors and customers.
Luckin was valued at US$4B in its US IPO
Luckin Coffee was co-founded by Jenny Qian Zhiya, a former executive at car rental firm Car Inc. and ride-hailing startup UCar, and Charles Zhengyao Lu, a serial entrepreneur who founded both companies.
Qian opened Luckin's first shop in Beijing in October 2017, and Lu helped fund the business as an angel investor. The company quickly expanded to other cities in China, including Shanghai, Guangzhou and Shenzhen.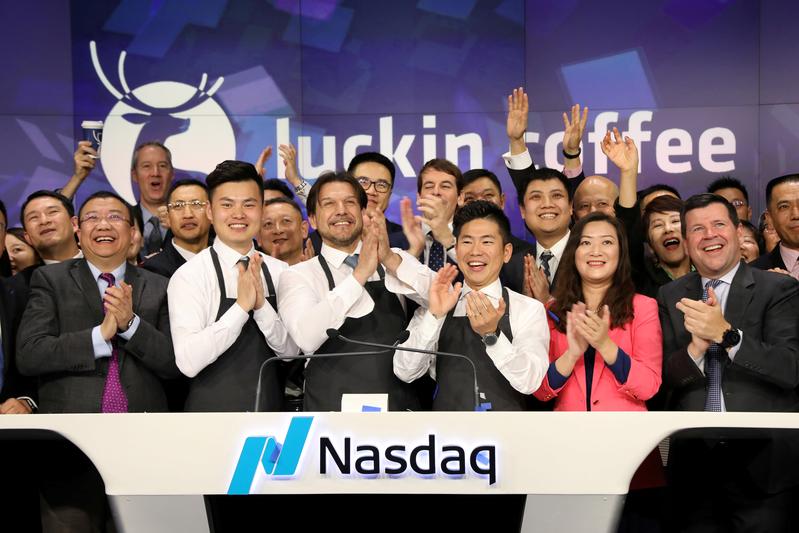 Luckin Coffee grew rapidly, securing US$200 million in funding less than a year after it was founded and went public on the NASDAQ stock exchange in May 2019. It raised US$561 million in its initial public offering and achieved a valuation of US$4 billion.
"China's coffee market is highly under-penetrated,"said Luckin in its IPO filing. "Inconsistent qualities, high prices and inconvenience have hampered the growth of the freshly brewed coffee market in China. We believe that our model has successfully driven the mass market coffee consumption in China by addressing these pain points."
In January 2020, Luckin launched vending machines, achieving the goal of having more locations than Starbucks.
Luckin Coffee targets white-collar millennials, with over 90 per cent of its stores being small "pick-up" locations near office buildings or university campuses.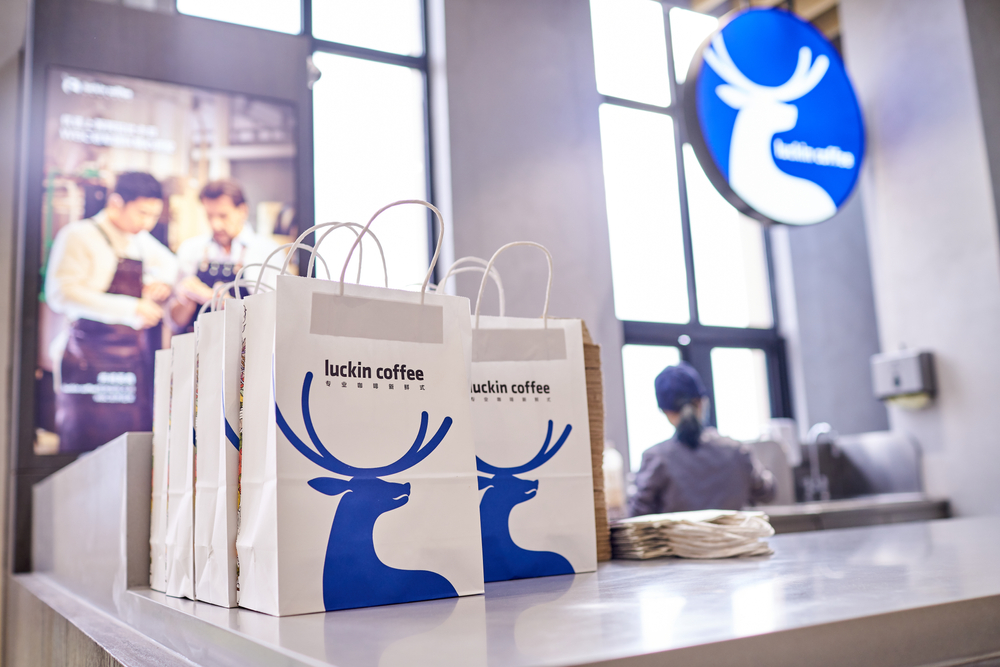 Its business model was based on the idea of "new retail," which combines the convenience of e-commerce with the physical presence of brick-and-mortar stores. It differentiated itself from traditional coffee chains by offering lower prices, faster service, and a more convenient ordering process.
Luckin's coffee is cheaper than Starbucks, with prices about 25 per cent lower, and heavy promotional discounts to attract new customers and boost sales. According to an analyst, the effective price after discounts could be less than half of what the American coffee chain charges.
Additionally, customers could order coffee and other beverages through the Luckin Coffee app, which offered discounts and promotions to incentivise repeat business. The app also allowed customers to track their orders in real-time and provided a seamless payment process.
Delisting and bankruptcy following its fraud scandal
Luckin Coffee's success was short-lived. In January 2020, the company announced that it had discovered that its COO, Jian Liu, had fabricated sales figures by inflating transactions by over US$300 million.
An internal investigation revealed that the fraud had been ongoing since the second quarter of 2019 and involved several other employees.
The revelation resulted in a steep drop in Luckin Coffee's stock price, with shares plunging by as much as 80 per cent. This also led to the resignation of CEO Jenny Qian and COO Jian Liu, and several Luckin Coffee executives were also arrested and charged with fraud.
The scandal rocked the Chinese business world and led to a wave of regulatory scrutiny. The Chinese securities regulator launched an investigation into Luckin Coffee's accounting practices, and the company was delisted from the NASDAQ in June 2020 and later filed for bankruptcy.
Despite the setback, Luckin Coffee has since implemented stricter internal controls and restructured its business to regain the trust of investors and customers.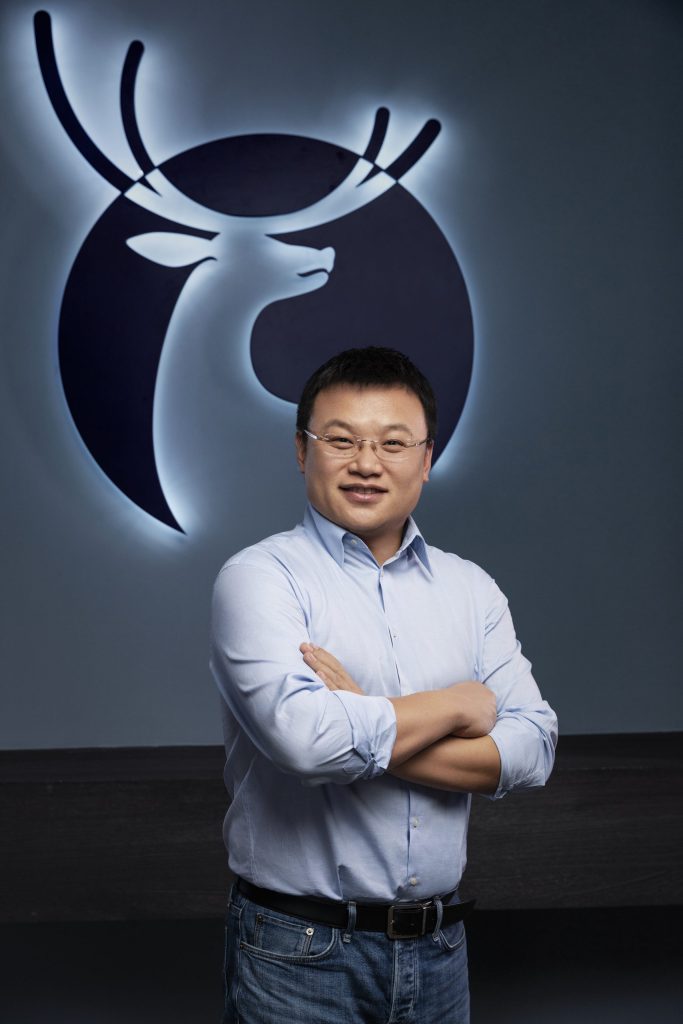 The company appointed Jinyi Guo as its new CEO in July 2020, and he has since led a comprehensive overhaul of the company's governance and compliance procedures.
Luckin Coffee has also conducted an independent investigation into the fraud and has committed to implementing the recommendations of the investigation.
In November 2020, Luckin Coffee announced its financial restructuring plan, which included a debt-for-equity swap with its creditors. The plan allowed the company to reduce its debt and improve its financial position, paving the way for a potential relisting on a US stock exchange in the future.
Luckin Coffee also announced that it had reached a settlement with the US Securities and Exchange Commission (SEC) over its accounting fraud. The company agreed to pay a US$180 million fine to the SEC and accepted a three-year ban on trading on US stock exchanges.
Now it's brewing in Singapore
Today, Luckin Coffee remains a significant player in the Chinese coffee market. The company has reopened several of its stores that were closed following the scandal and has continued to expand its business.
In February 2021, Luckin Coffee announced that it had signed a memorandum of understanding with Kuwait Food Company Americana (KFC) to expand its business into the Middle East and North Africa region.
Luckin Coffee's expansion plans also include its entry into the Singapore market, which marks its first overseas market.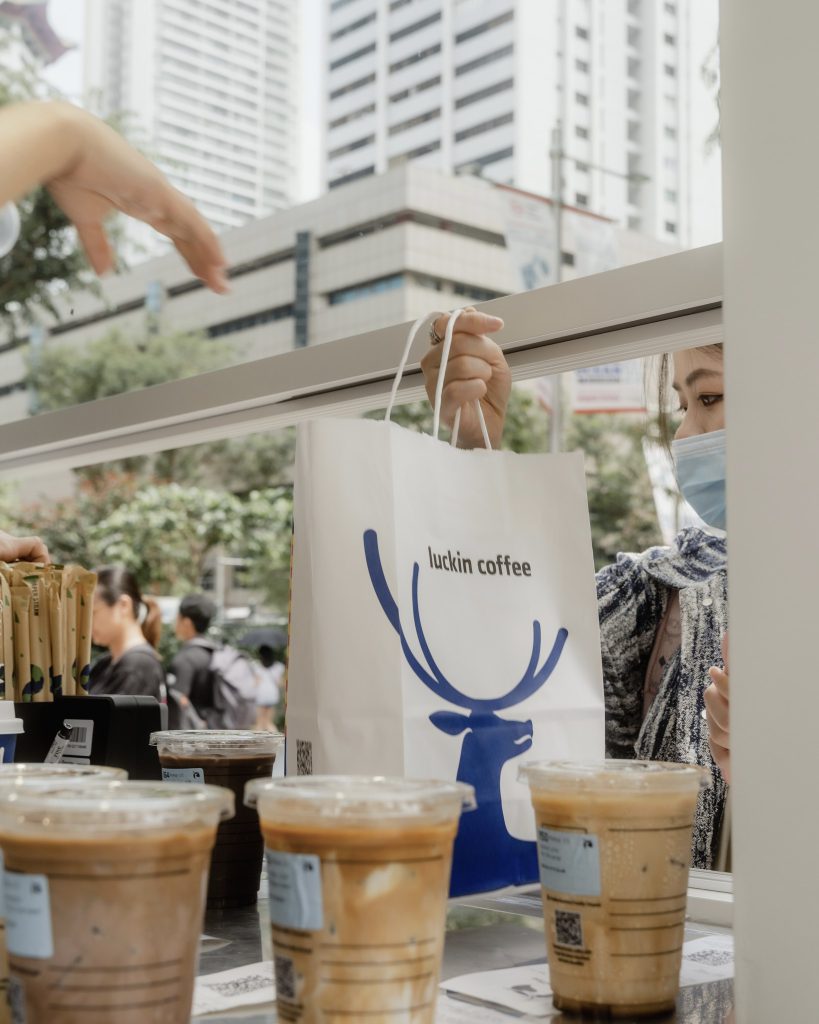 It has recently opened two new pick-up stores at Marina Square and Ngee Ann City mall, with more outlets in the pipeline. It already plans to open at locations like Guoco Tower, Aperia Mall and Jewel Changi Airport in 2023.
Luckin Coffee plans to expand its business in Singapore with two store formats — takeaway stores, which are less than 1,200 square feet, and "relax" store concepts, which are at least 1,200 square feet. The 15-seater Marina Square outlet is a "relax" concept, while the Ngee Ann City outlet is for takeaways only.
CEO Guo Jinyi said the expansion to Singapore is the first step for Luckin Coffee to expand overseas and inject new vitality into the local coffee market.
Singapore's vibrant coffee culture and high concentration of coffee drinkers make it an attractive market for Luckin Coffee, which is looking to capitalise on the growing demand for coffee in the region.
Luckin Coffee's rise, fall, and redemption represent a cautionary tale for startups and investors alike. The company's aggressive expansion and reliance on technology helped it become the largest coffee chain in China in just two years, but its downfall was equally swift when the accounting fraud was revealed.
However, Luckin Coffee's response to the scandal, including its restructuring and commitment to stricter governance and compliance procedures, shows that it is possible for companies to redeem themselves following a crisis.
Luckin Coffee's recent entry into the Singaporean market is a significant step in the company's redemption journey. While the company still faces challenges, including intense competition and regulatory scrutiny, its continued expansion and commitment to transparency and accountability are positive signs for its future.
Featured Image Credit: SOPA Images / Luckin Coffee Singapore