Wizards SEA, the company behind popular trading card game, Magic: The Gathering, is inviting new and experienced players to participate in a series of exciting events happening over the upcoming two weekends.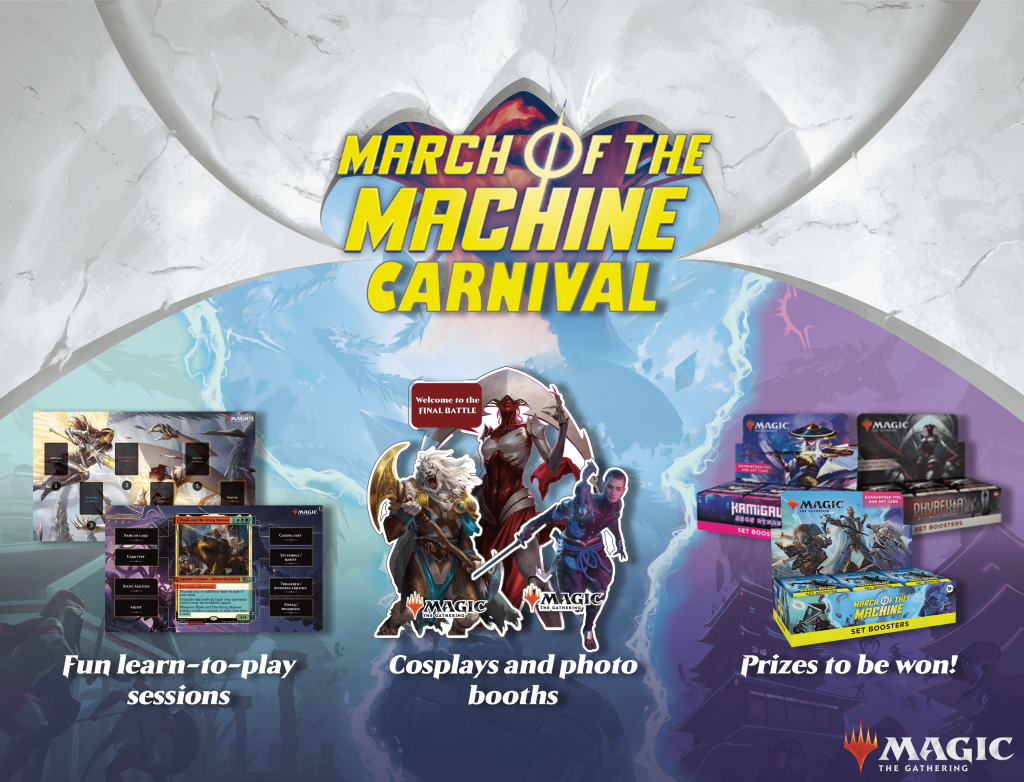 Called March of the Machines Carnival, Magic players can expect guided learn-to-play sessions, meet and greet activities with cosplayers, and a new 2v2 player format that pairs new and experienced players.
The events at the carnival are designed to introduce players to the game's latest set, March of the Machine. Free carnival-style activities will be available at three local game stores from April 8 to 9, with pre-registration recommended on Magic: The Gathering's Facebook event.
From April 14 to 16, the pre-release weekend of the March of the Machine set will allow players to try out the new set before its official release on April 21. New players who pre-register will also receive two themed booster packs to help them start their journey as Planeswalkers, a term commonly used to refer to players of Magic: The Gathering.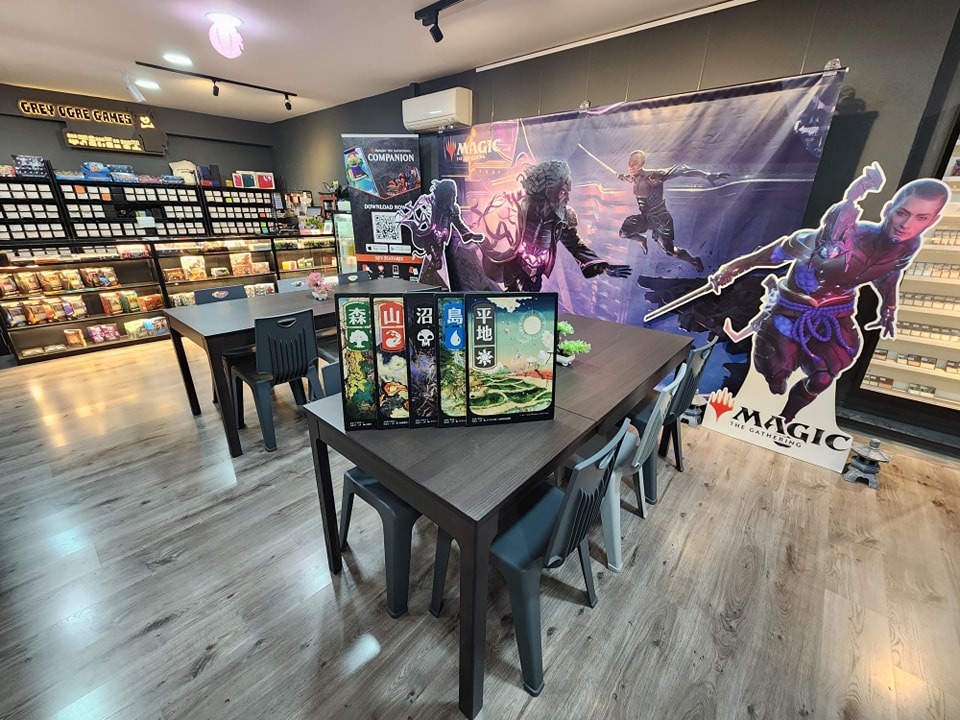 During the pre-release weekend, there will be various curated activities aimed at providing a fun and relaxed learning experience for new players. Experienced staff will be available at dedicated learning corners to teach players how to identify basic colours, read cards, and understand the types of cards available.
In addition, there will be meet and greet sessions with special appearances from the game's heroine, Elspeth. Players can also take part in a photo booth activity and receive two free Jumpstart Booster Packs by sharing their photos on social media and using specific hashtags.
The pre-release weekend will also feature a new 2v2 player format, where new players can pair up with seasoned players for personalised guidance and strategy sharing. Attendees dressed in the store's theme can receive a free themed booster pack, and veteran players can receive a booster pack for teaching new players at the pre-release event.