At a media preview on April 13, Huawei unveiled five products, including two phones and three wearables. 
All of the products are not yet released, so here's an exclusive look into what we can expect from Huawei in the near future.
With a camera housing that resembles a classic camera lens, the Huawei P60 Series will feature 6.67-inch OLED screens, and 1 to 120Hz LTPO (low-temperature Polycrystalline oxide) which allows for adaptive refresh rates, in turn helping to reduce power consumption. 
The phone is light at 200g, compared to the 240g weight of the similarly sized iPhone 14 Pro Max. Another difference is Huawei's quad-curve display, meaning that every edge of the phone is curved for a more comfortable grip experience.
Of course, one of the key features of the Huawei P60 Pro is its camera capabilities. Using three cameras, it has a 200x zoom range.
The main camera and the telephoto camera are described as ultra lighting cameras. The ultra lighting telephoto camera is loaded with multiple lens groups and an F2.1 large aperture, which allows it to take in 178% more light to bring out richer details.
Meanwhile, the main camera's F1.4 aperture and RYYB sensor also help to boost light intake. It has adjustable physical aperture (F1.4 to F4.0), a useful feature for photography enthusiasts.
The phone is made with Huawei's proprietary Kunlun glass, which has received the five-star glass drop-resistance certification from Switzerland's SGS. It has an IP68 rating, meaning it's splash, water, and dust resistant.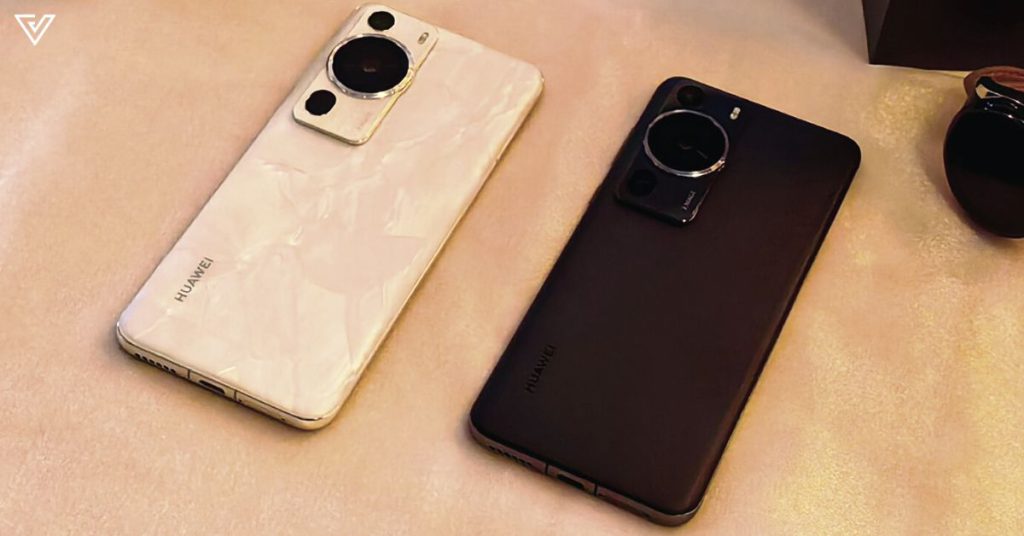 With a 4,815 mAh battery, the phone supports Huawei SuperCharge—88W when it's wired, 50W when wireless. 
Excitingly, the charging brick that the phone comes with now features both a Type C port and a USB one which can be used simultaneously.
Huawei P60 Pro comes in Black, Green, and Violet colourways in the Feather-Sand Glass material.
For those who appreciate a bolder design, there's the signature Rococo Pearl that features a unique pearl texture that's matte to the touch.
Huawei's latest flip-foldable phone is slimmer than ever at 5.4mm in thickness. This means it has an ultra-slim Type-C component.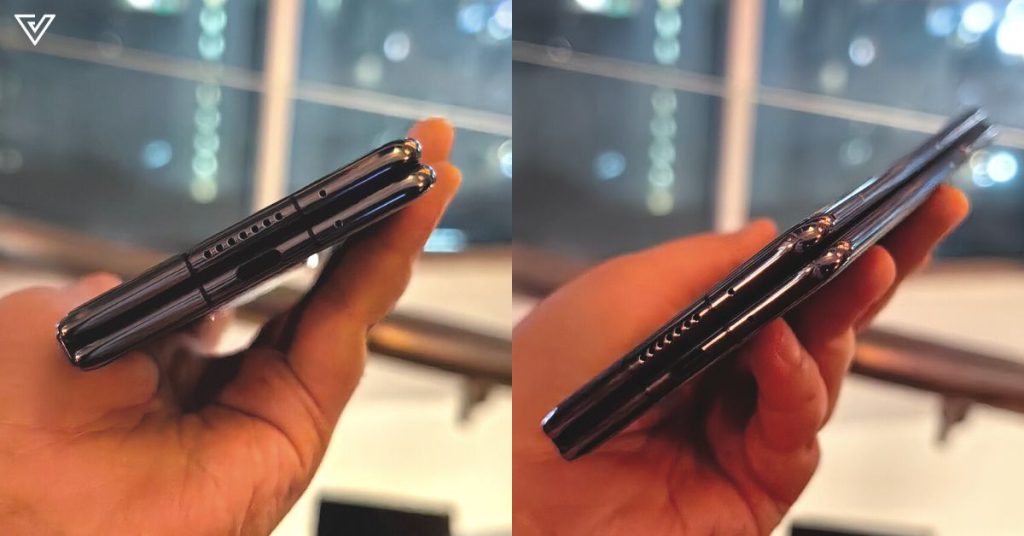 When folded, the exterior screen is a 6.4-inch OLED one, while the interior OLED display is 7.85 inches with an 8:7.1 ratio. 
The phone comes with a next-generation multi-dimensional hinge that allows for new Flex-Stop Mode interactions when the phone is bent (or partially opened).
Its glass is made with impact-resistant non-Newtonian fluid, which means that if greater force is applied, such as a forceful touch, the glass will harden, but if it's softer pressure, such as folding the phone, it will soften.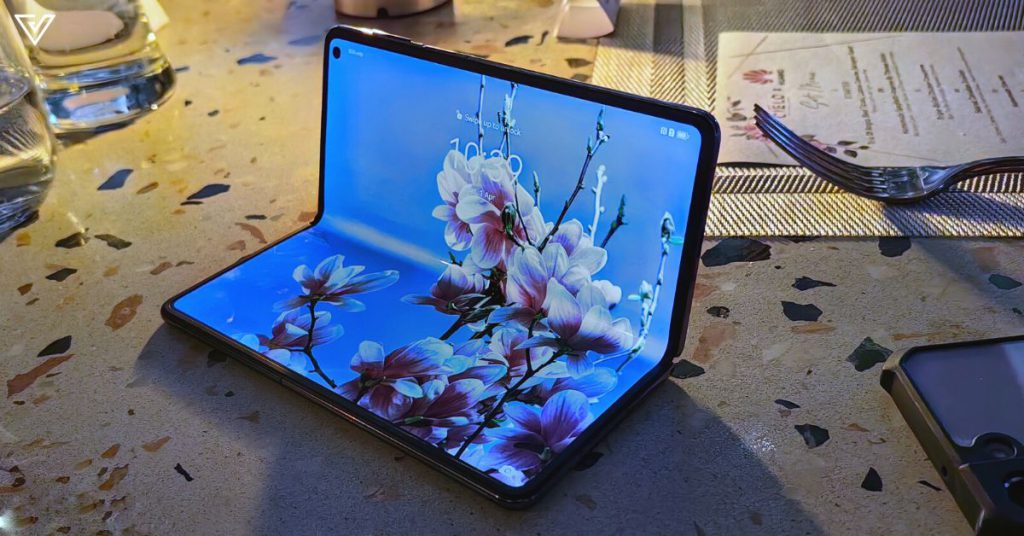 The Huawei Mate X3 also highlights Wet Hand Control, meaning to say when there are droplets of water on your phone, your touch inputs will still work as intended.
Other than that, the phone also has a super signal wrap-around antenna that boosts signal strength, whether when it's folded or unfolded. 
With a battery of 4,800mAh, it supports 50W wireless charging, 66W wire charging, and 7.5W wireless reverse (AKA when using the phone to charge other devices). 
There's also the low-battery emergency mode, meaning when the phone is at 1%, it'll still have 3 hours of standby which translates to 12 minutes of calling.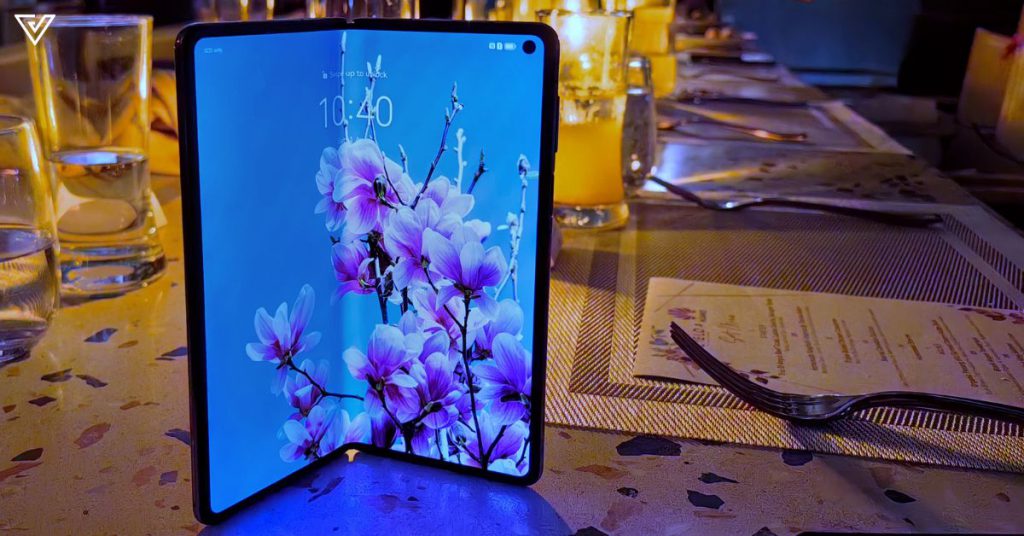 As for its camera, it features an ultra-wide angle camera at 13MP and F2.2 aperture, an ultra vision camera (i.e. the main camera) with 50MP and F1.8 aperture, and a periscope telephoto camera with 12MP, F3.4 aperture, and 5x optical zoom. 
Combining earbuds with a smartwatch, the Huawei WATCH Buds is an innovative gadget that has already grabbed the attention of many netizens, and for good reason.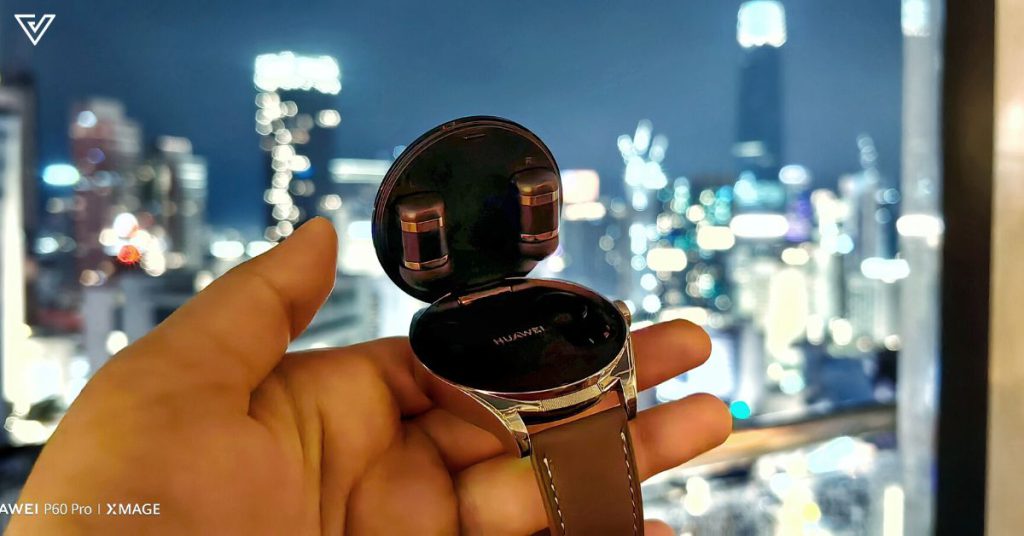 This 2-in-1 watch-earbuds design allows for the screen to pop up to reveal mini bullet-shaped buds. These buds might look small, but they pack a punch with ANC capabilities and AI noise-cancellation calling—all at just 4g per earbud. 
For those wondering how to tell the left earbud from the right when snapping it back into the magnetised case, the watch actually intelligent switches the buds accordingly, so the next time you pop them into your ears, it'll naturally be the correct side.
The small nature of the buds might also leave some confused about the haptics, but they actually feature wide-area aurical touch controls. This means users can tap not only on the earbud but also on certain parts of their ear to control the device.
Naturally, the watch screen also serves to display the earbuds' status, such as their battery life. Moreover, it also functions as a usual smartwatch, offering over 80 fitness modes, Huawei's TruSleep and TruRelax features, 24/7 heart rate monitoring, and more.
Built with durability and adventures in mind, the Huawei WATCH Ultimate uses a zirconium-based liquid metal case that's corrosion-resistant. Huawei claims this material is 4.5x stronger and 2.5x harder than a stainless steel body.
This focus on durability makes sense, as the watch comes with 100m diving technology and a new expedition mode.
It boasts ISO 22810 standard, meaning it has a water resistance of 10 ATM, which virtually makes it waterproof.
The watch has over 100 workout modes, including free diving, recreational scuba diving, and technical scuba diving. 
With up to 14 days of battery life on typical use (eight days for heavy use), the watch can charge to full capacity in an hour with wireless fast charging.
There are two colourways available. The first is Voyage Blue, which comes with a beautiful titanium strap and a blue bezel. The second is Expedition Black, which stars a dark HNBR (Hydrogenated Nitrile Butadiene Rubber) strap. 
Last but not least is Huawei's latest Freebuds. While there were no display units available for us to check out, the team did share more about it.
Most eye-catching about this pair of ANC 3.0-enabled earbuds is the unique curvy shape that is supposed to help create a better, optimised fit. The case it comes in appears to be oval and egg-like.
Huawei is continuing to expand on its open-fit design with these buds, even though some feel it decreases the noise cancellation capabilities. These buds boast a punchy base thanks to the ultra-magnetic driver.
The earbuds, including the case, offer 30 hours of listening. Charging the earbuds in the case for just five minutes will allow for up to two hours of playtime. On a full charge in the case, the buds offer five hours of uninterrupted listening.
The colourways are Ceramic White, Silver Frost, and Coral Orange. 
-//-
For now, pricing and launch dates have not been released yet for any of the above products. Stay tuned to Vulcan Post for more information on these exciting new gadgets from Huawei.