Siew Pui Yi is no stranger to the limelight.
Better known as Ms Pui Yi, she's made countless headlines, from being the first Malaysian to be featured on the cover of adult magazine Penthouse, to her US$1 million scholarship fund, and for her role in local film Pulau.
Many will likely also know her for posting risque photos online, particularly on OnlyFans, an online subscription service where creators can post premium content. Because it features paywalled content, it's famously known to be associated with pornographic material.
This kind of content shot Pui Yi to stardom, but she has since decided to walk away from it, despite its lucrative nature.
In our interview with her, Pui Yi and her team decided not to answer any questions regarding her OnlyFans past, but rather focus on other aspects of her life and career.
Here's what brought Pui Yi onto this path, and where she intends to go in the future.
It started with a career in modelling
Before she was known as an adult model, she started off as a regular model where she first got into social media influencer marketing.
"As I started booking more jobs and gaining exposure, I began to post behind-the-scenes photos and personal insights on my social media channels, particularly Instagram," she said.
"People seemed to connect with my content and style, and over time, I began to gain a following."
Unfortunately, her fame also came with a darker side. She was reportedly blackmailed by a person who said that they would leak private intimate photos of her if she didn't pay a certain amount of money.
Taking ownership of the narrative, Pui Yi decided to start posting more explicit pictures herself.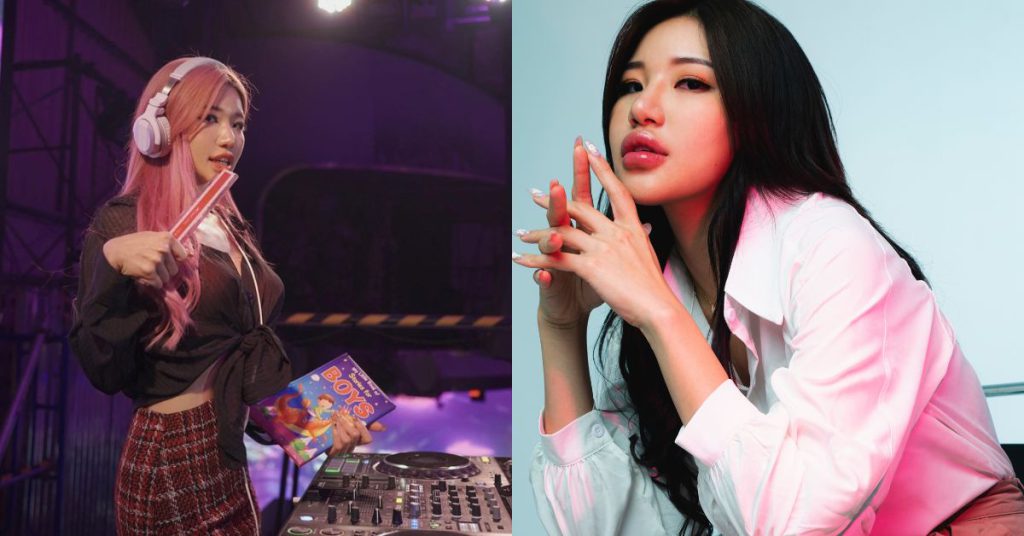 Nowadays, after having "retired" from the OnlyFans scene, she has returned to being an influencer mainly on Instagram with a follower count of over 20 million.
Some may not consider social media influencing a 'real job', though. But, Pui Yi disagrees, and believes that it's a profession that requires hard work, creativity, and dedication.
Furthermore, she explained that social media influencers can undoubtedly have a significant impact of peoples' lives, and on society as a whole.
"While it may not be a traditional career path, I believe that social media influencing is an increasingly important and valuable field."
Venturing into entrepreneurship
Last year, Pui Yi announced that she had earned a business degree from a local university that followed the curriculum of Troy University, an American university.
In reaction, netizens had left comments poking fun at her for this, whilst doubting her degree and intentions.
However, Pui Yi shared with us that she has always had an entrepreneurial spirit, even from a young age.
"I sought out mentorship from successful entrepreneurs in my network and read books and articles about entrepreneurship and business management," she said.
She decided to pursue a business degree because she wanted to start her own business someday.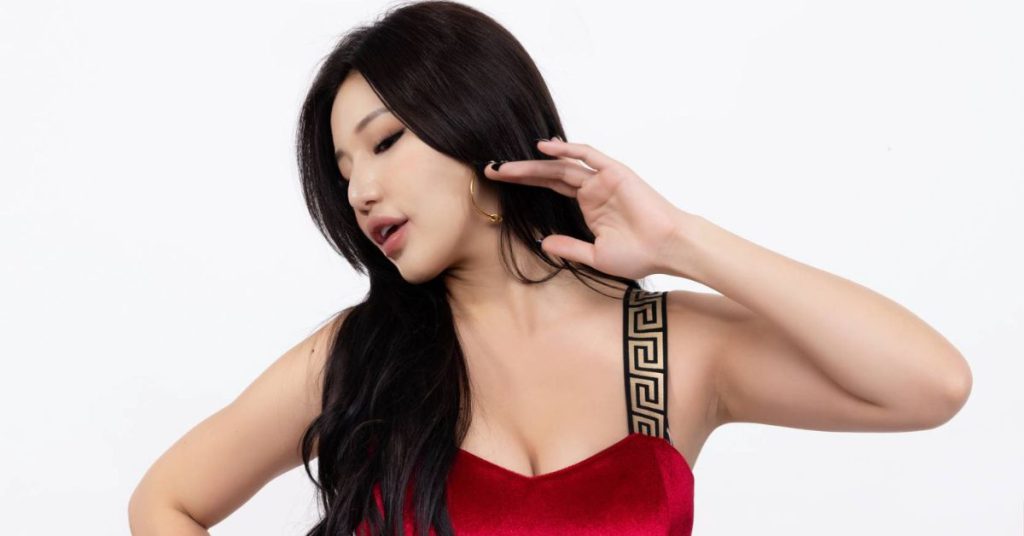 You could argue that being a social media influencer is not unlike being an entrepreneur, especially at the level of which Pui Yi is doing it.
One of the most valuable things she learnt from her business degree is the importance of strategic planning.
She shared that she also gained a deep understanding of the importance of setting clear goals, developing a solid business plan, and regularly monitoring and adjusting courses to ensure that her business was on track.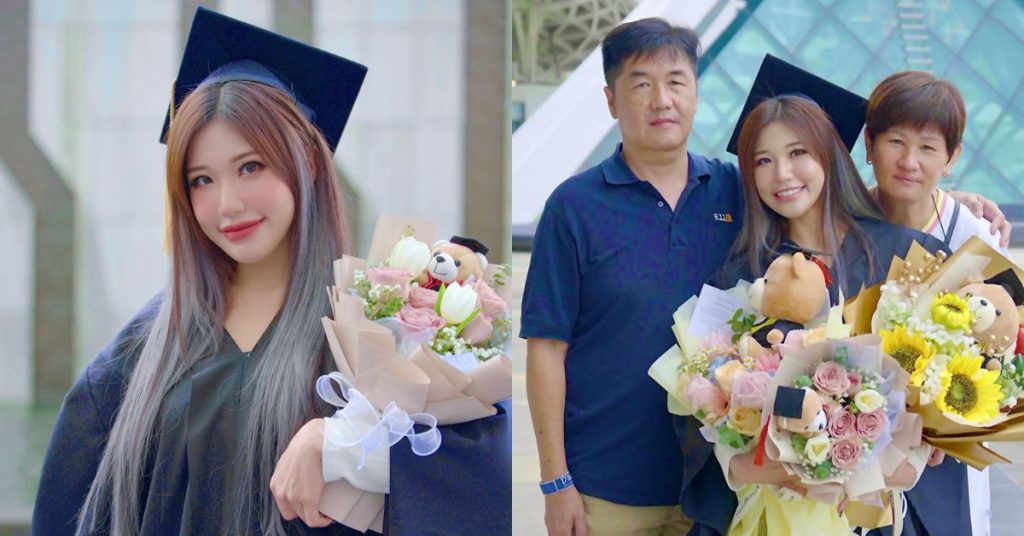 Pui Yi has already launched several ventures in the past, including Mspuiyi Cosmetics and Kiseki Skincare.
Based on the social media accounts and websites of those platforms, however, it appears that they have been inactive.
When asked about these brands, Pui Yi and her team opted not to comment.
Considering Pui Yi's large following and influence, plus her business degree background, it wouldn't be surprising if she does launch another brand, perhaps something more closely related to her branding and what her followers want.
A different kind of entertainment
For a while now, Pui Yi has been focusing on her music career as both a DJ as well as a singer.
"I've always been drawn to music, and growing up with my parents being involved in the industry definitely played a big role in that," she said.
Her mother was a stage singer while her father was a concert tour manager for Westlife, back in the day.
According to Coconuts.co, her mother had also worked as a hawker, and her father a salesperson.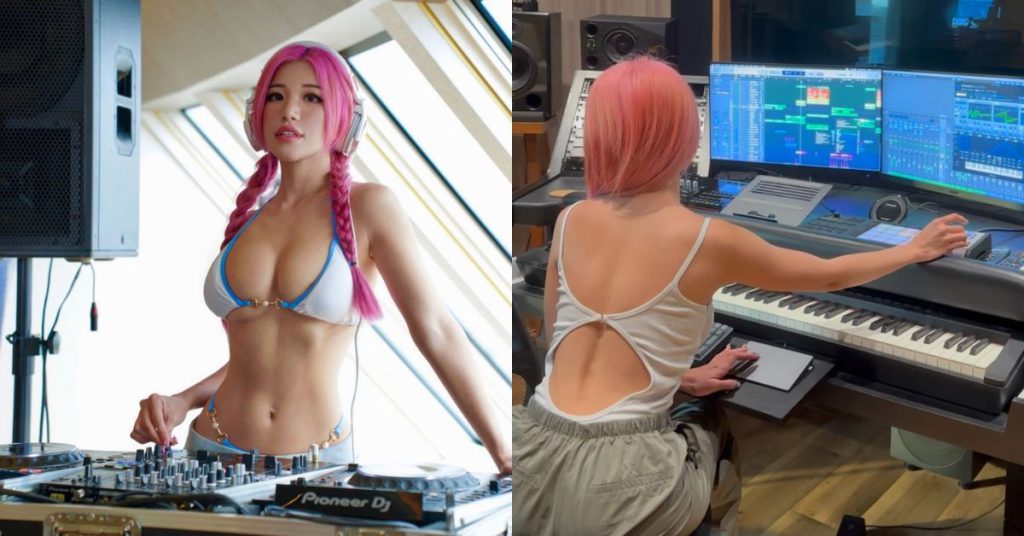 Crediting DJ Reeve as her mentor and teacher, Pui Yi shares that she has spent many hours honing her skills, which was all worth it when she saw the energy and joy her sets brought to the dance floor.
Pui Yi shared that she aims to focus on growing her brand and reach as a DJ while also exploring new opportunities to collaborate with other artists and musicians.
"I am interested in exploring new genres and styles of music, as well as collaborate with other artists in different mediums, such as film or fashion," she said. "And also, I hope to continue producing music and releasing new tracks that showcase my unique sound and style."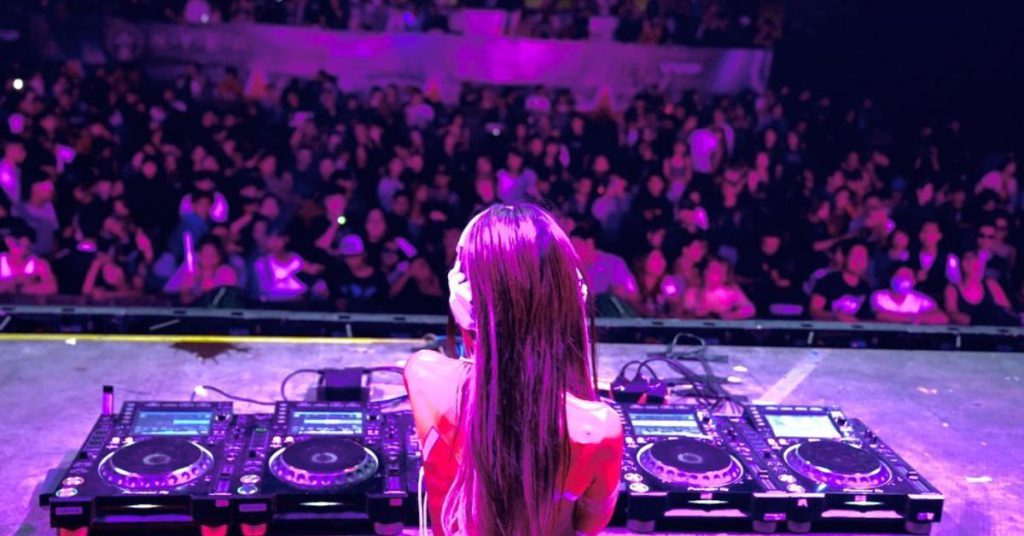 She also recently debuted on the big screen through Pulau, a Malaysian horror film which had become controversial as people were alleging the film to be pornographic.
To these remarks, Pui Yi responded, "It is impossible to please everyone."
"I strongly believe that our job is not to shy away from difficult topics, but rather to use our platform to shed light on important issues and spark meaningful conversations."
She did not clarify what exactly those "difficult topics" are, though.
Thankfully, Pui Yi said that she hasn't experienced any direct threats to her safety, and she trusts that the production team has taken appropriate measures to ensure the cast are safe and secure both onset and during public appearances.
To her, the success of Pulau at the box office is a testament to the fact that there is an audience that wants to see these types of stories being told.
Growing a thick skin
Yet, Pui Yi admits that dealing with negative comments and hate can be challenging. And she certainly has received quite a fair share of that.
"As a public figure, I do understand that people may have preconceptions or misconceptions about me and my work," she said. "Of course, it can be frustrating when people make assumptions or judgments about me or my career without really knowing the full story."
Pui Yi said that she tries not to let those stereotypes or assumptions define her or her career, though. Instead, she tries to focus on the positive feedback and support that she has received, and use any negative feedback as an opportunity to reflect and grow.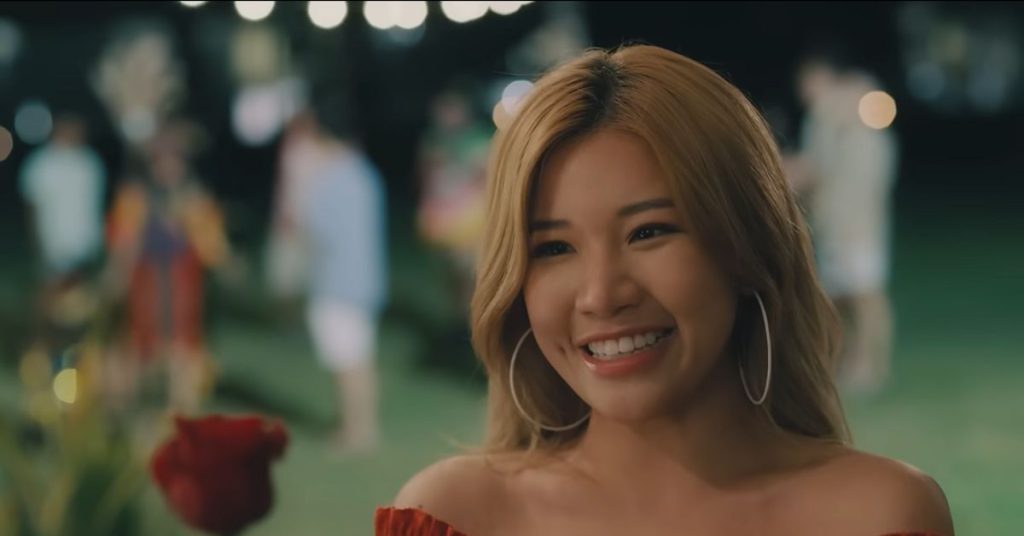 "At the end of the day, my goal is to create meaningful and impactful work that resonates with people, and to use my platform to inspire and make a positive difference in the world."
Some of that meaningful and impactful work may come in the form of her recent US$1 million scholarship fund, which was set up in collaboration with EduCapital, a foundation based in France.
"I wouldn't say that my recent scholarship fund is necessarily a way for me to overcome stereotypes tied to me specifically, but rather a way for me to give back and make a positive impact in the world," Pui Yi clarified.
She added that the scholarships were funded with a combination of personal donations and corporate sponsorships.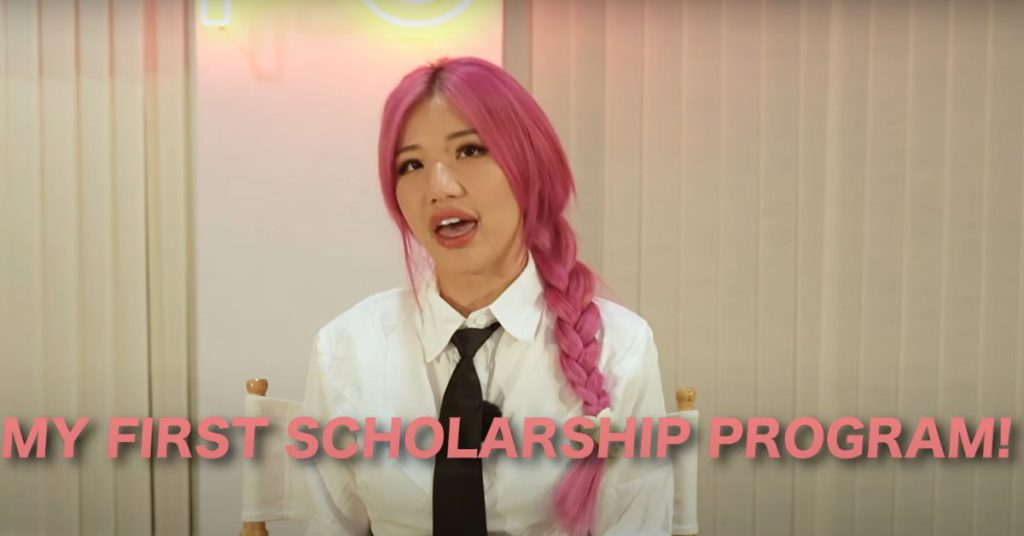 However, like most projects Pui Yi undertakes, her scholarship fund received quite a bit of criticism.
YouTuber, Sneakier Sushii, took the time to fill in a scholarship application and highlighted "suspicious" aspects of the scholarship, such as the professionality (or lack thereof) of the website.
"I believe that the benefits far outweigh any criticisms," Pui Yi responded when asked about those comments. "Of course, it's always important to listen to feedback and make sure that we are doing everything we can to ensure that the scholarship is effective and impactful."
With that said, Pui Yi shares that she understands where the criticism is coming from, but she still believes that the education and training provided through the scholarship is valuable and can help students to build important skills that will serve them well in their future careers.
At only 25 years old, Pui Yi has already had quite the memorable career. Despite the criticism she has received and continues to receive, she has persevered, and seems to be constantly reinventing herself and expanding her repertoire to stay relevant and valuable.
There is a lot of strength and power in that, and we can't wait to see what's next for the young Malaysian.
Featured Image Credit: Ms Pui Yi