If you're in the gacha game community or the anime-style RPG (role-playing game) community, you've surely heard of Honkai: Star Rail (HSR) by now.
The free-to-play, turn-based strategy RPG is anticipated to launch on April 26, 2023, and as of now has garnered 10 million pre-registrations (translation: 10 million people already can't wait to download and play it).
But are they all hyped up for nothing?
Having played Genshin Impact for the better part of the past two-plus years, I've become a bit of a sucker for trying anything that the game's parent company, HoYoverse, puts out.
HSR is no different, with its beautiful cell-shaded, anime-style characters and detailed environments, plus the promise of an intriguing story.
I was given the chance to play the final closed beta, and based on that experience, here's what I can confidently say future players of the game (Trailblazers) can look forward to.
(Do note that the released game may end up differing slightly, but that's for gamers to find out later.)
1. Characters with top-tier designs & fleshed-out backgrounds
Gorgeous waifus and dashing husbandos are an extremely crucial element of the RPG gameplay, I'd argue.
Why else would I want to log in to a game, day after day, if not to check on my favourite characters and play as them or interact with them?
And if there's anything that HoYoverse really knows how to do, it's character designs that are simply *chef's kiss*.
There's something for everyone's tastes, and I'll let the pictures below speak for themselves.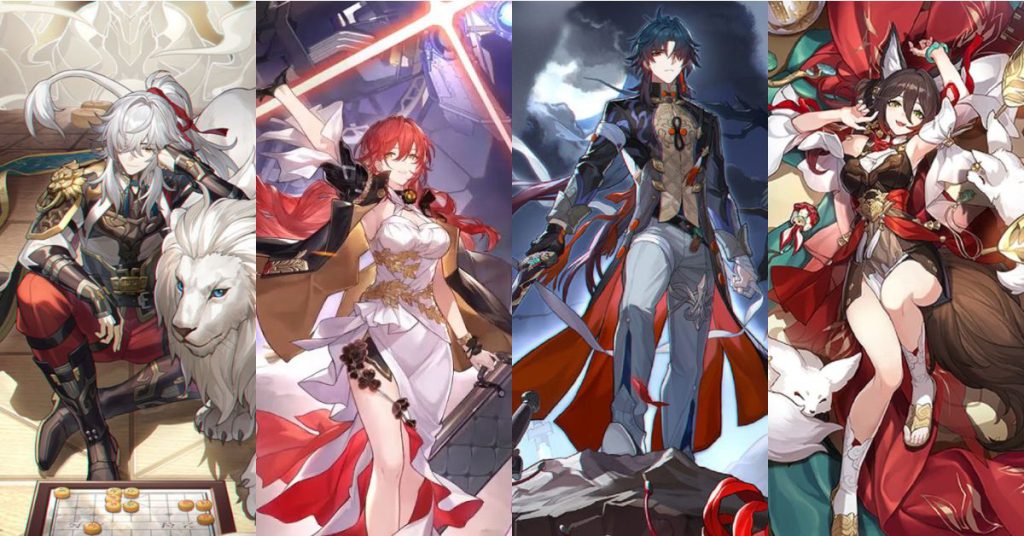 Those who are acquainted with HoYoverse's earlier title Honkai Impact 3rd may see some familiar faces too.
But more important than character designs is their backgrounds. HSR's characters aren't merely thirst traps, as they tend to play integral, even if small, roles in the player's game progression.
It really adds to the worldbuilding and makes the player feel like the environment and events that take place matter and make sense.
Desired characters and their weapons (called Light Cones) can be acquired through the summoning system called Warps, which will require you to spend specific types of in-game currency.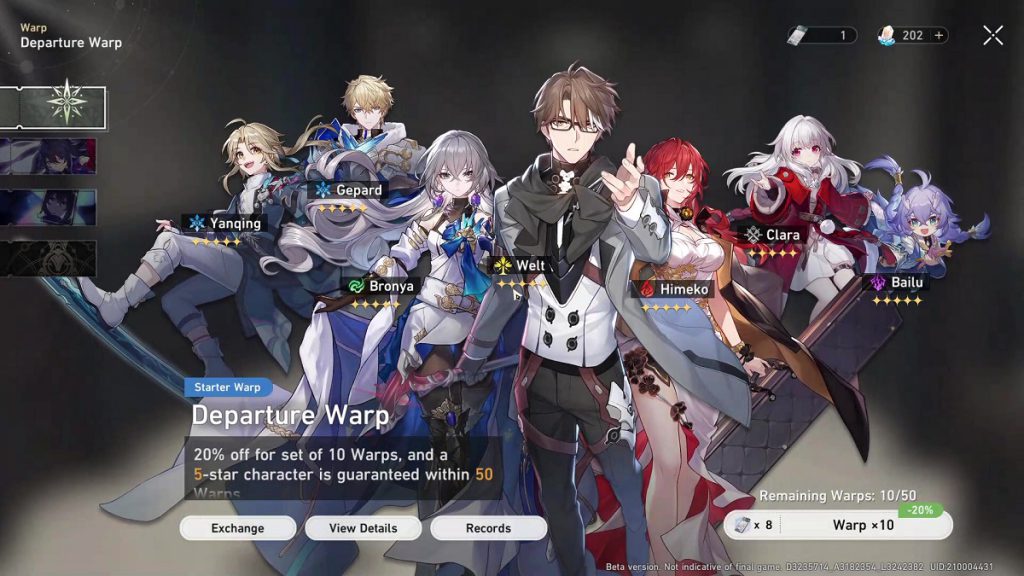 These in-game currencies will accumulate as you play the game, or players can choose to top-up with real money too.
2. A semi-open-world style to explore
In HSR, you'll be able to control your character in exploring the world, and you have relatively good freedom to walk around and interact with items in the environment.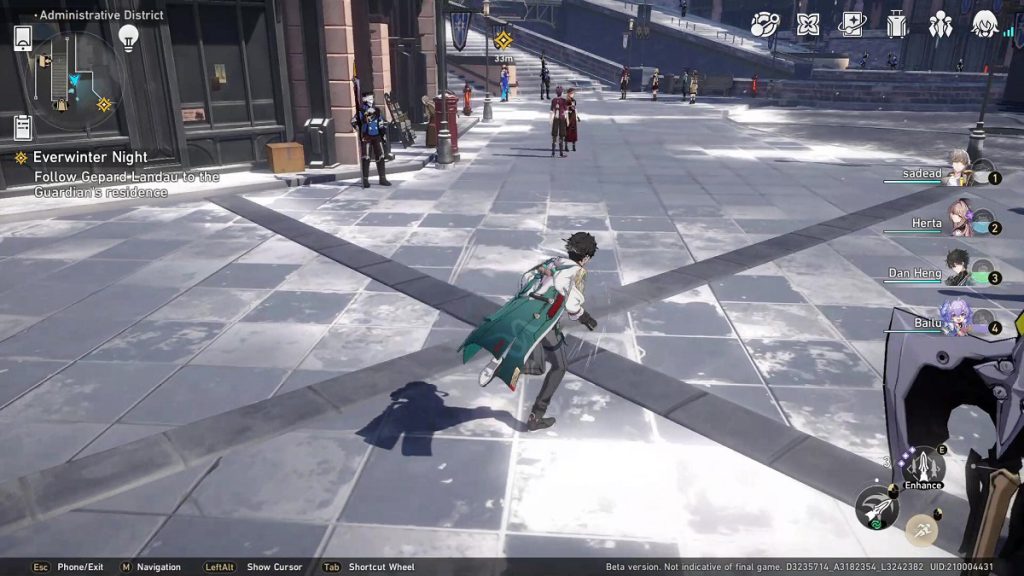 This means that beyond the other game mechanics (which we'll get into later), there's a decently fun exploration element to boot.
However, you won't be able to jump or climb any surfaces, which is something that might take some getting used to if you're coming from the fully open-world design of Genshin Impact.
3. Superbly designed environments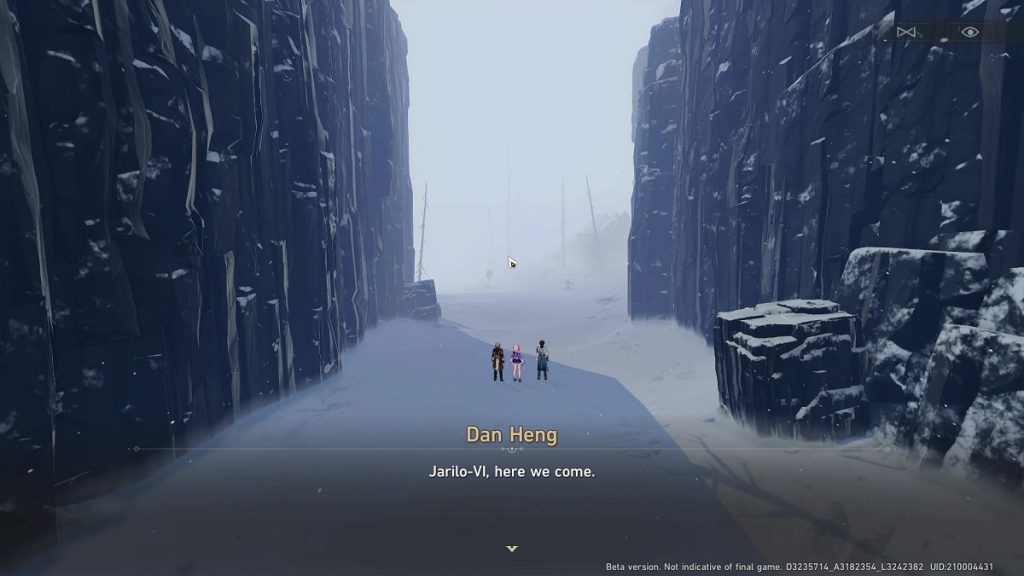 Speaking of design, the details in the world of HSR are immaculate. There are several locations you will get to experience early on in the game, such as a space station, a train (called the Astral Express, it is your main mode of travelling through the storyline), a city called Belobog that is divided into the overworld and underworld, and more.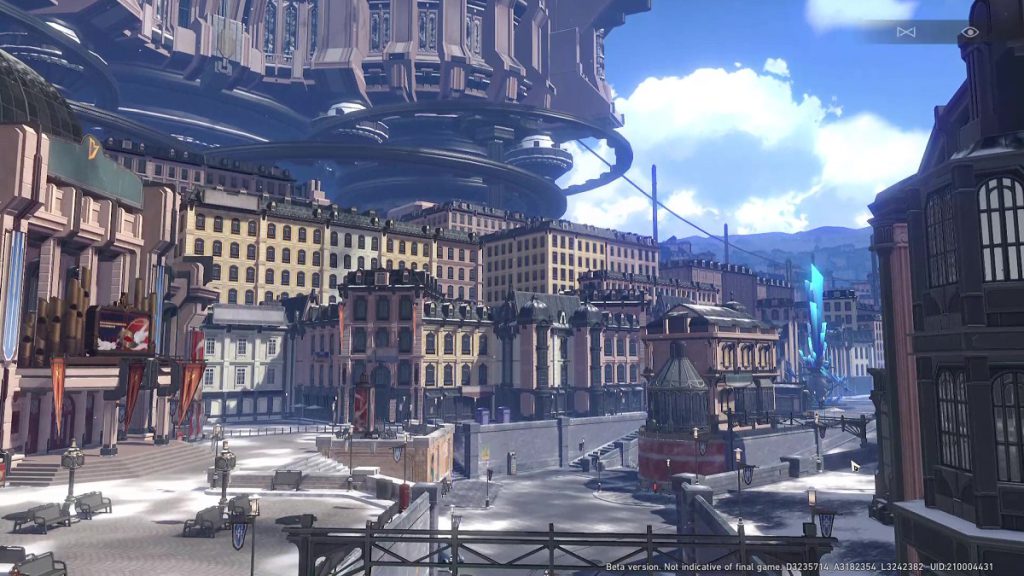 Each location is markedly different from one another, which again keeps exploration fresh. It doesn't hurt that treasure chests are abundant as well, continuously rewarding you around every corner.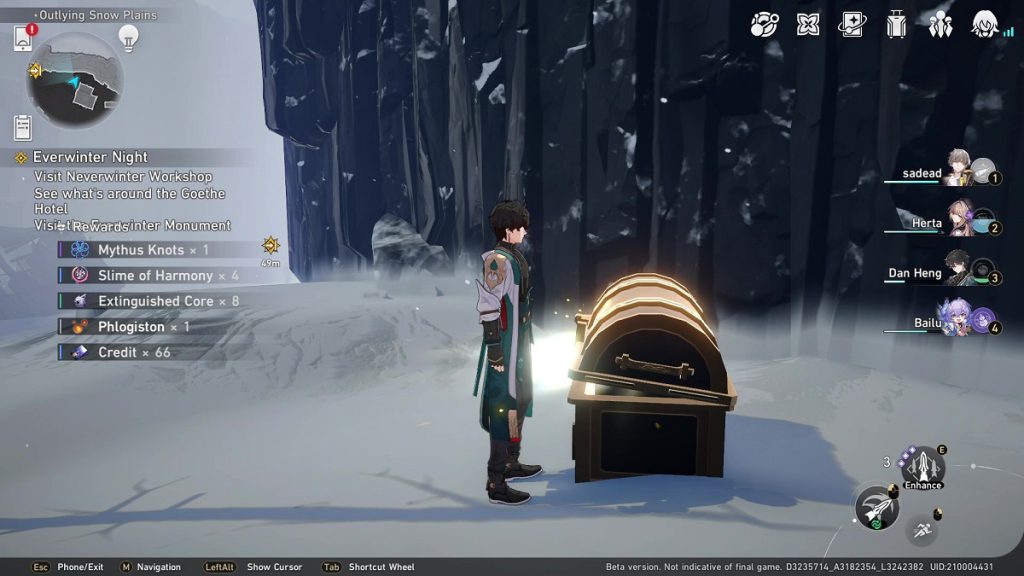 This is definitely a game worth playing on the highest graphics your device can handle.
4. Very interactive world
While playing the final closed beta, one of my favourite things was actually going through the trash. Hear me out.
HSR has given pretty much every interactable object a consciousness, and they sometimes have up to four or five different dialogue lines before they loop. This includes the mailboxes, heat lamps in the frozen world of Belobog, and of course, the trash cans.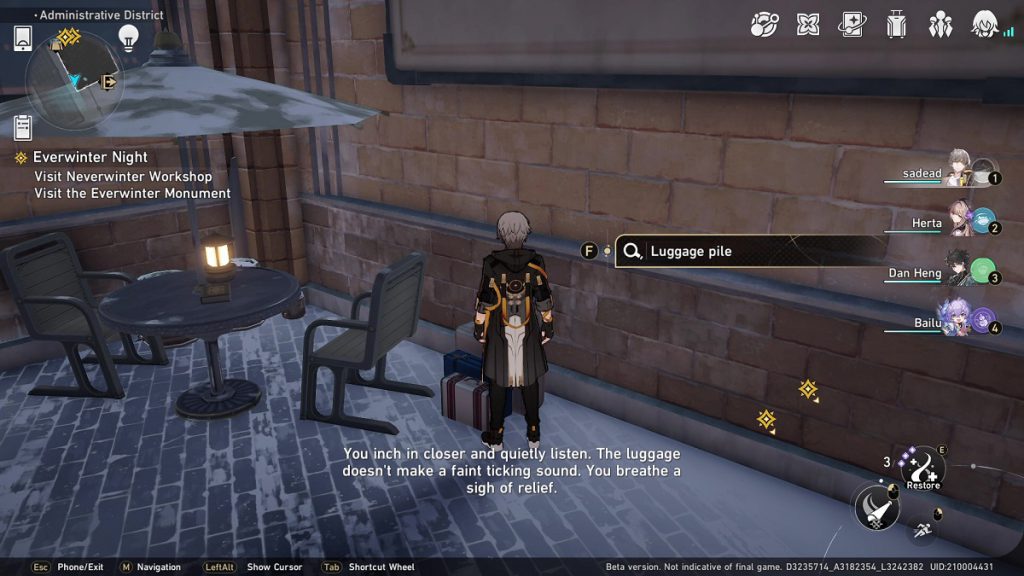 The game even called me out multiple times in different ways when I kept sifting through trash, which was a pleasant surprise and kept me playing. What roasting would I get from the next trash can?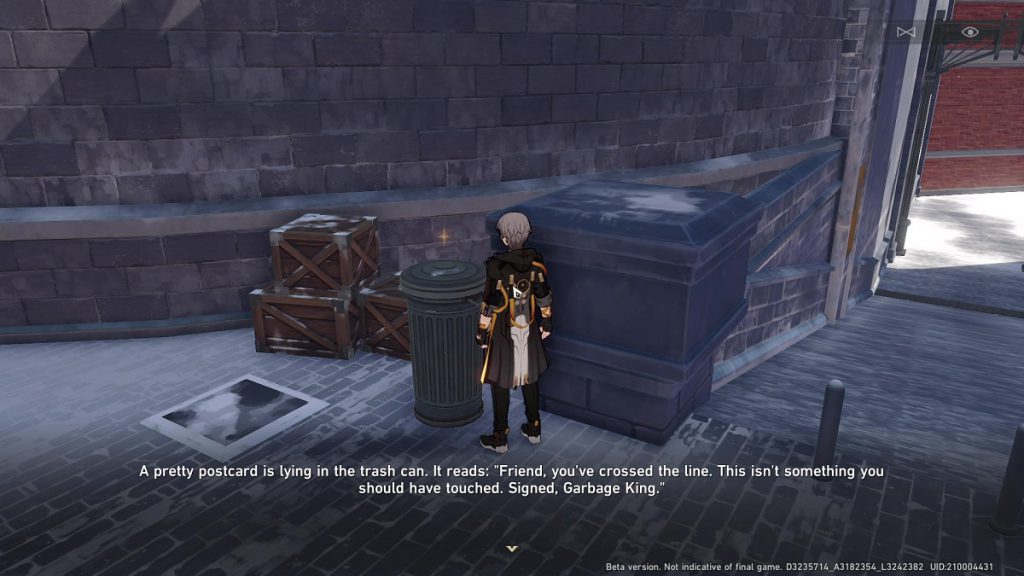 So, other than just mindless treasure hunting, almost anything you can click on has a descriptor that adds to the world-building, which is a nice touch to immerse the player further.
5. Non-stop action around every corner
If you're not busy exploring the interactive world, then you'll probably find yourself getting into fights. Lots and lots of fights.
Enemies are around almost every corner (Pokemon-style), and there's a bit of exhilaration when you can sneak up on them and jump them first. Even better if they actually end up being a tough challenge.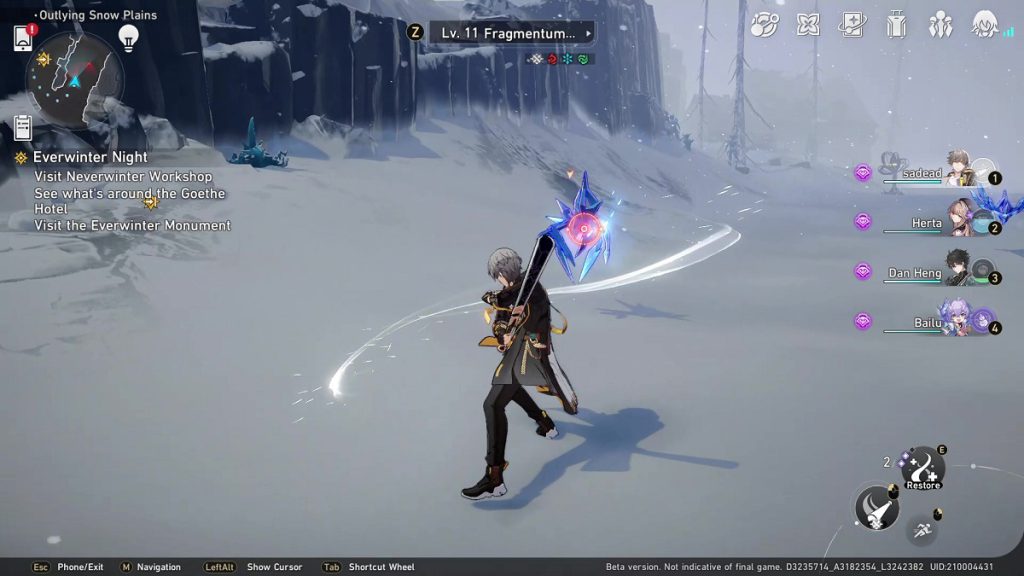 Winning a fight gives you those sweet, sweet materials you'll need to level up. The good news is also that each fight in the semi-open world usually lasts just a few rounds, if not only one round. Fights in specific missions or for farming dedicated level-up materials will be longer.
But say you're a lazy gamer, and in that case, you'd surely appreciate the…
6. Autoplay function to breeze through fights
After a while, quite a lot of the semi-open-world fights can get repetitive. In such cases, you'll usually notice that there's an autoplay function in the top-right corner.
As long as you have a decently-built team, the autoplay should be able to tide you through most easy fights.
You'll know it's a more challenging fight for your level when you can't choose autoplay. If you want to get a fight over and done with faster, there's also a 2x option that basically fast forwards every action you and your opponent takes.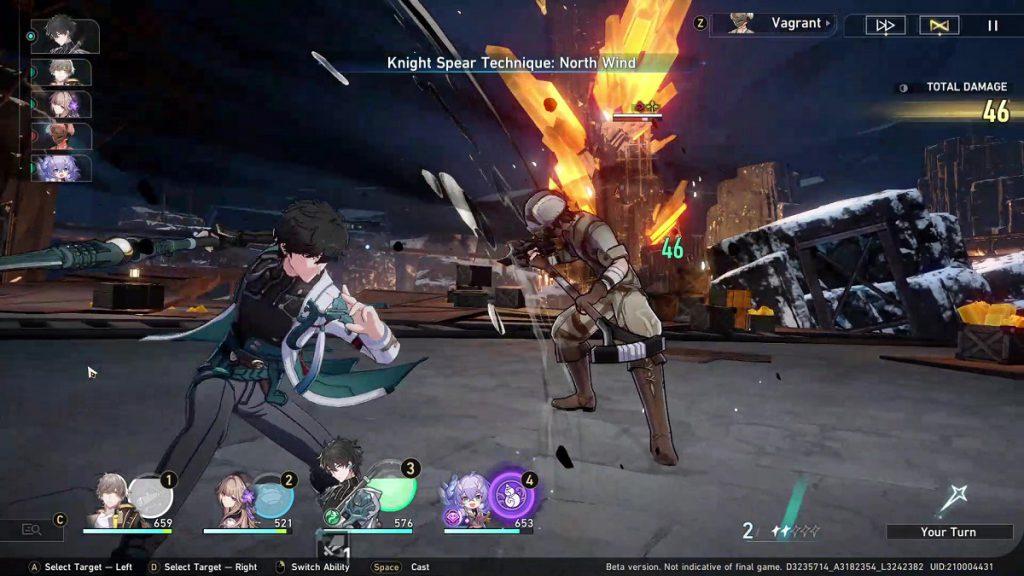 I quite enjoyed using both the autoplay and 2x functions when I was farming for materials, because you're pretty much fighting the same enemies every time.
7. Lots of lore right off the bat
Minutes after I was thrown into the game, I was already picking up lots of collectibles in the environment, many of which were readable items.
This meant lore, lore, and did I mention lore?
It was actually rather overwhelming, but the game does a good job of easing the player into the world and its lore naturally through gameplay too, so going on a binge-read isn't necessary to have fun.
If spending your gaming hours breaking down information and coming up with all kinds of theories sounds like your thing, then lore-lovers will have a blast deciphering HSR's detailed worldbuilding.
8. Well-animated dialogue & scenes
Something that I found impressive was that the facial expressions and body language of characters in dialogue and scenes felt detailed and natural. Much more than Genshin Impact's, at least.
This helped immerse me further, as the characters felt more fleshed out, plus the conversations they were having didn't seem too cringey in a way anime-style RPG dialogue sometimes can be.
In fact, there were multiple moments when the game would break the fourth wall, or the characters would say something that I would IRL in response.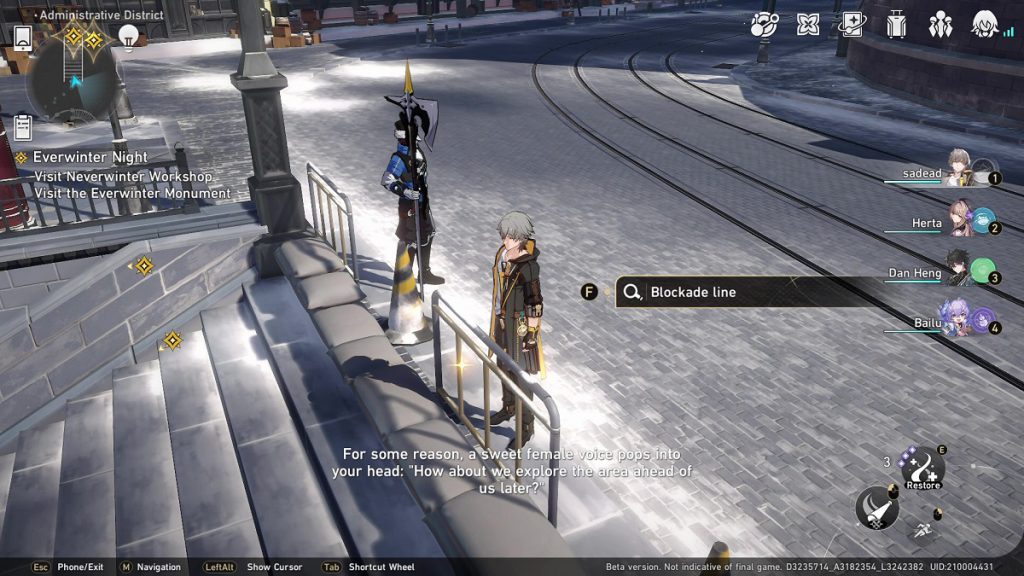 The game had enough self-awareness to make fun of itself at certain points, and it made dialogue all the more memorable, instead of being too draggy and information-dumpy.
9. Lots of different gameplay mechanics
For a long time, you'll be finding it hard to run out of things to do in HSR. This is thanks to the just-enough gameplay mechanics and the consistent updates players can expect in-game.
You can do:
Missions (variety of quests to progress your game)
Calyx Challenges (battles to gain level-up materials)
Simulated Universe (dungeon-crawler style combat)
Forgotten Hall (stage-based challenging combat, similar to Genshin Impact's Spiral Abyss)
Time-limited events (changes with each patch update)
Assignments (sending characters off on tasks to collect rewards and upgrade materials)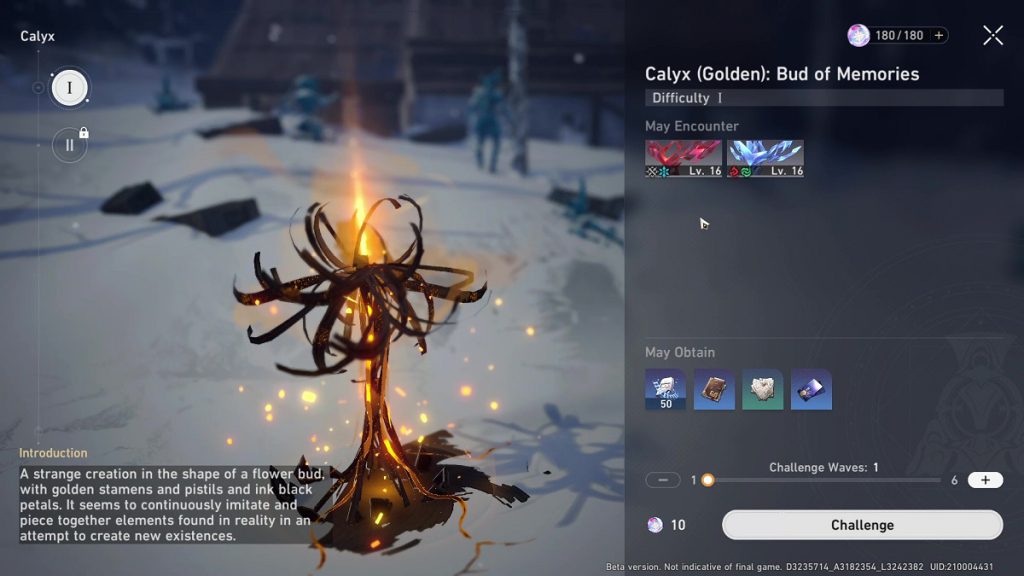 Some of the above may be limited by the set amount of given "energy" your character can expend over a certain time period, but that energy does gradually replenish itself. 
If anything, having this energy system in place allows players to take a break, and discourages soul-sucking min-maxing (the act of optimising—sometimes to the extreme—a character to be the best they can be).
-//-
According to the developers, HSR is made to be beginner-friendly, which means anyone from newbies to veteran gamers should be able to enjoy the experience.
And there's no need for you to have played HoYoverse's other titles (Honkai Impact 3rd, Genshin Impact, etc.) in order to get into HSR.
Honkai: Star Rail officially releases on April 26, 2023 at 10AM (Malaysian time) and will be available on Android, iOS, and PC. It can already be pre-installed according to guides here.
Despite having played the final closed beta and knowing that I'll have to start from scratch again in the released game, I'll admit I'm looking forward to it since I now have a slightly better understanding of the world.
Jing Yuan, I'm ready to Warp for you.
Featured Image Credit: Honkai: Star Rail