In 2021, something called "script killing" or "scripted murders" took over China by storm, if articles by South China Morning Post and The New York Times are anything to go by.
A year later, this trend penetrated the Malaysian market, with a dedicated script killing spot in Kuala Lumpur having opened its doors in March 2022 by the name of Scriptionery.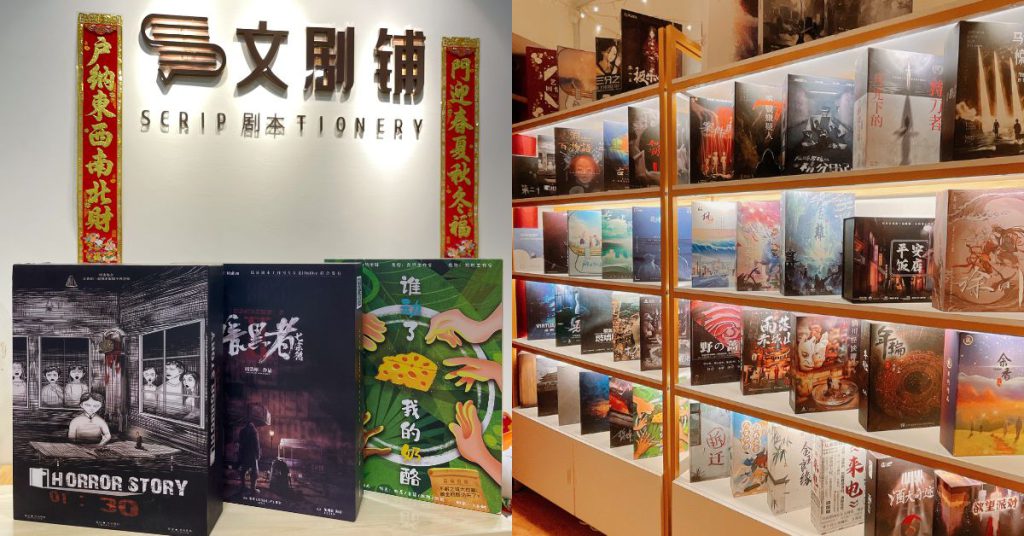 Murder mystery, but make it Chinese
So, what is script killing? Not as ominous as it sounds, "script killings" or ju ben sha are essentially just a take on murder mysteries.
For those who haven't heard of murder mystery games, these are party games where one player is secretly the killer, and other players must determine who the killer is.
The game is sometimes played as a tabletop game where players will work through a script together, much like a script reading. Other times, it's played as a roleplaying game where each player will dress up in costumes and act out the scenes.
Some even incorporate the escape room concept with script killing sessions to create an even more immersive experience.
According to June, the founder of Scriptionery, the interactive game is generally played with six to seven people and takes around four hours per session.
While reading a script for four hours might not sound like much fun to some, the game is enjoyed for its immersive storytelling capabilities. Choices made in the game will affect the plot, allowing players to really put themselves in their characters' shoes.
June shared that there are typically four genres of scripts—ones that involve rational thinking, ones that are sentimental, humorous and joyful ones, or horror-themed scripts.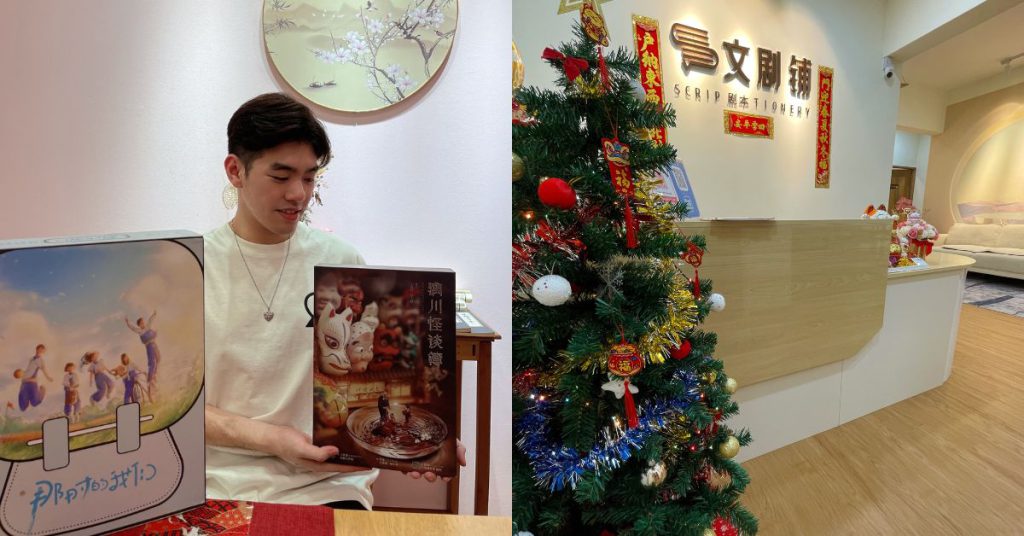 There's a particular video snippet that Scriptionery posted of its gameplay where players can be seen openly sobbing. It seems that these games can truly get quite emotional, especially as the team has taken great care to create appropriate settings.
Pioneering the activity locally
Founded by media graduate June, Scriptionery can be thought of as a board game space, except instead of board games, there are scripts.
Scriptionery is home to 50 Chinese scripts, all brought in from China. The team usually hosts two sessions, one in the daytime, one towards the evening.
Each session is RM88 per player, which might seem pricey. Those who sign up as a member for RM38 per year will be given exclusive discounts and prices.
For those who don't have enough friends to play with, June said that the team will help sort things out. Regardless, you'll need to make a reservation with the team first.
"Script killing in Malaysia is still considered a more novel entertainment and leisure project, so the community mostly consists of new players," June shared. "Customers typically approach us out of curiosity, hoping to experience something new."
Since the concept of board game cafes aren't uncommon in Malaysia, I wondered whether Scriptionery had any plans to go down the same route by offering warm food and drinks.
However, June shared that she hasn't really considered it, and also discourages players from bringing in their own food or takeout in order to ensure the space is comfortable for all players.
With that said, Scriptionery does sell snacks and drinks for players to enjoy.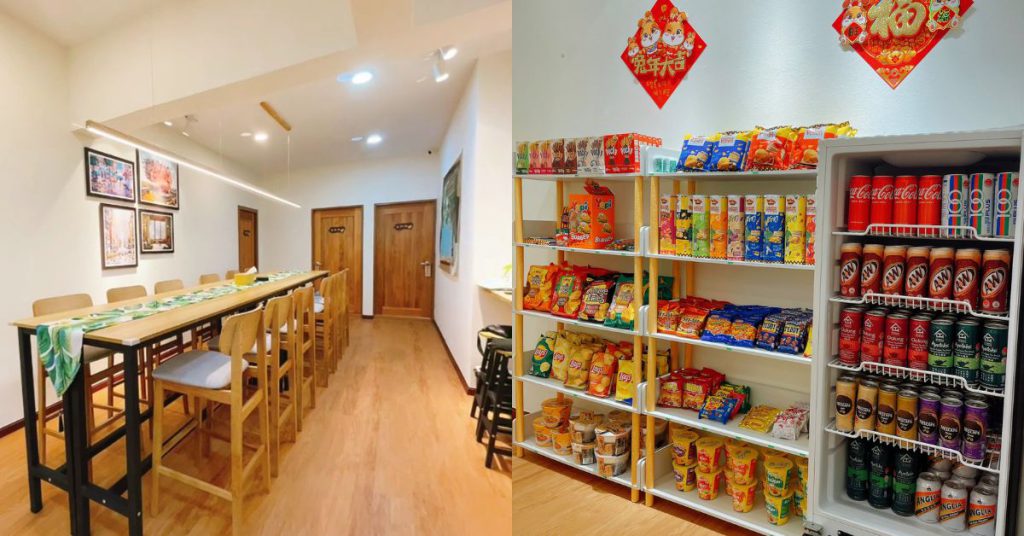 The future's a mystery
Rather than go with the board game cafe concept, Scriptionery has opted to become a script killing coworking space instead.
The coworking space aspect of the store is still a work in progress for now.
Other than that, the team doesn't seem to have any lofty goals, and just want to continue promoting the concept of script killing to their target market in Malaysia.
Considering Malaysia's multicultural landscape, I wondered if the team had any plans to host script killing sessions in English or Malay.
Unfortunately, this isn't something June has in the pipeline, as she believe translating the scripts would be a huge project to undertake.
Furthermore, they might run into issues of copyright, since they don't actually own the scripts.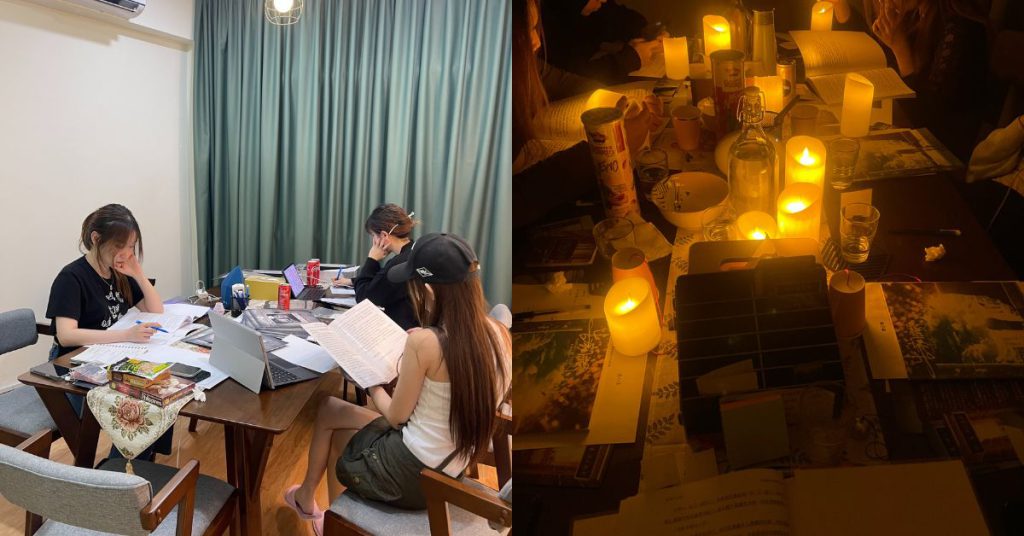 While it doesn't seem like writing their own scripts is in Scriptionery's plans, it would be interesting to see some local writers come up with murder mystery scripts of their own.
After all, as June shared, to retain customers and continue providing a fresh experience, Scriptionery will need to introduce more unique scripts for people to enjoy.
Learn more about Scriptionery here.
Read other articles we've written about Malaysian startups here.
Featured Image Credit: Scriptionery