Singapore-based mobile network operator Circles.Life unveiled yesterday (April 27) its new loyalty programme called Circle of Joy, which will be rolled out next week.
Unlike other schemes, which often require customers to jump through the hoops before being granted membership, Circle of Joy automatically enrols subscribers via the company's mobile app. Members can then accrue points and use them to redeem rewards at their convenience.
At the launch event, Siddarth Chaturvedi, Circles.Life's Country Head, cited their internal research found that nearly 40 per cent of telco users prefer brands that value consumer loyalty when making their purchase decisions.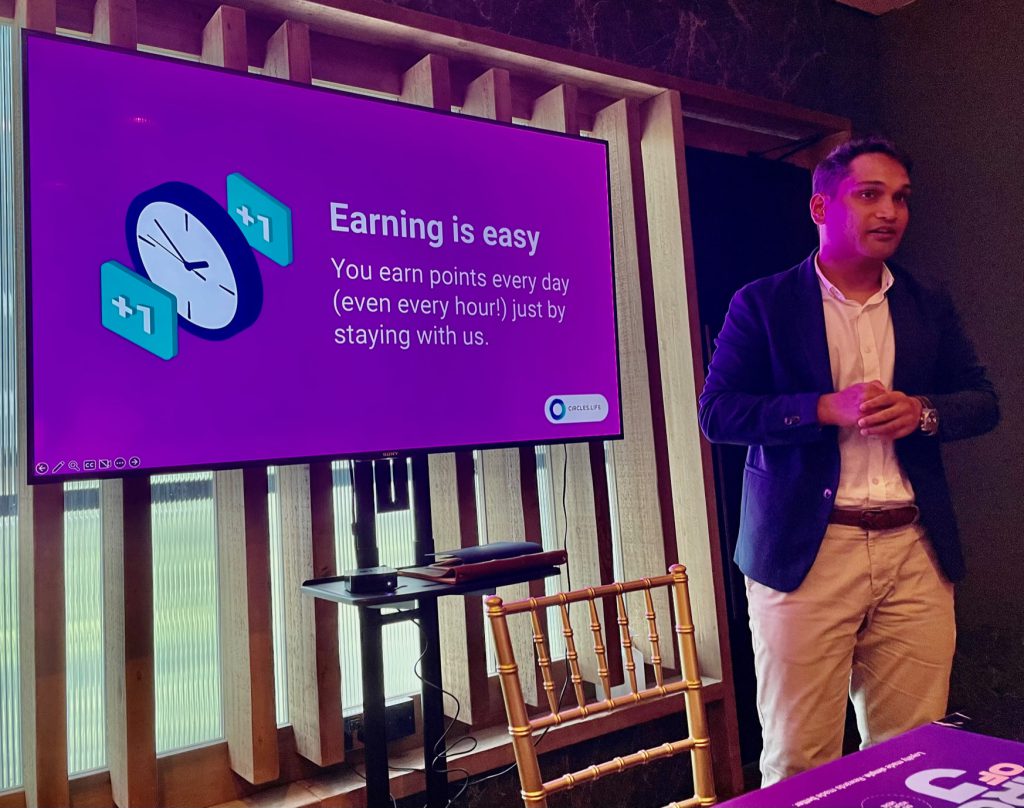 Similarly, 40 per cent of users feel that they deserve special treatment the longer they stick with a particular provider.
Singapore probably has the best communication network in the world, but our consumers are also the unhappiest. They feel like telco companies are taking their loyalty for granted. That's where Circles.Life comes in. We believe we can do more and better.

– Siddarth Chaturvedi, Circles.Life's Country Head
How does the loyalty programme work?
Chaturvedi explained that Circle of Joy puts power back to consumers when it comes to earning rewards. The loyalty programme comprises of four different tiers: Rookie, Apprentice, Elite, and Master — each determined by how long an individual has been with Circles.Life.
Points are awarded on an hourly basis and each tier offers different rates of point accumulation. This means the longer subscribers stay with the network, the higher their tier, and the faster and more chances they have to rack up the points.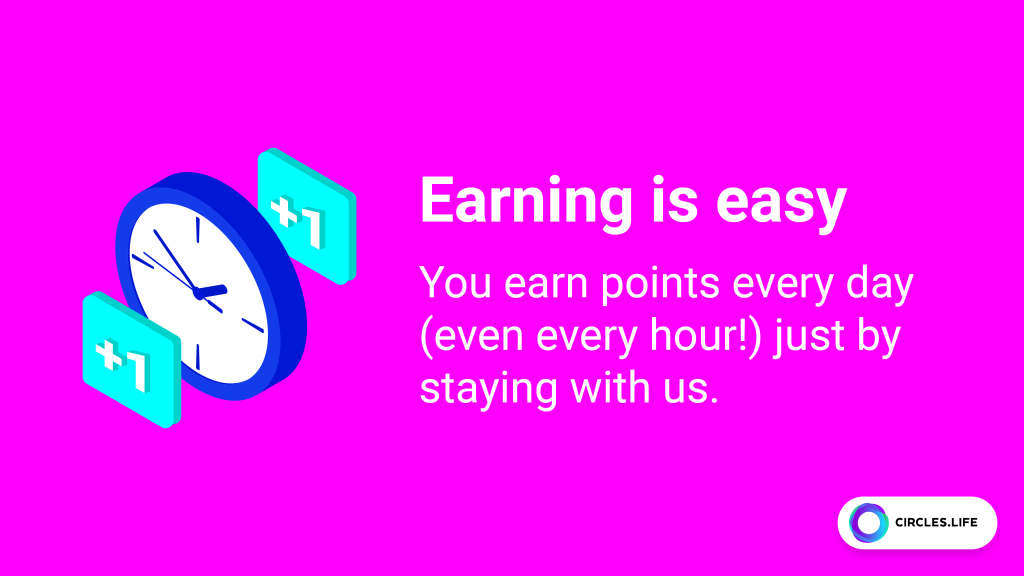 All accumulated points have no expiry date as long as the account remains active, and they can be tracked via the Circles.Life app.
We value your investment with Circles Life. The longer you are with us, the more frequent, exciting, and joyful rewards you will get. That's why it's called Circle of Joy.

– Siddarth Chaturvedi, Circles.Life's Country Head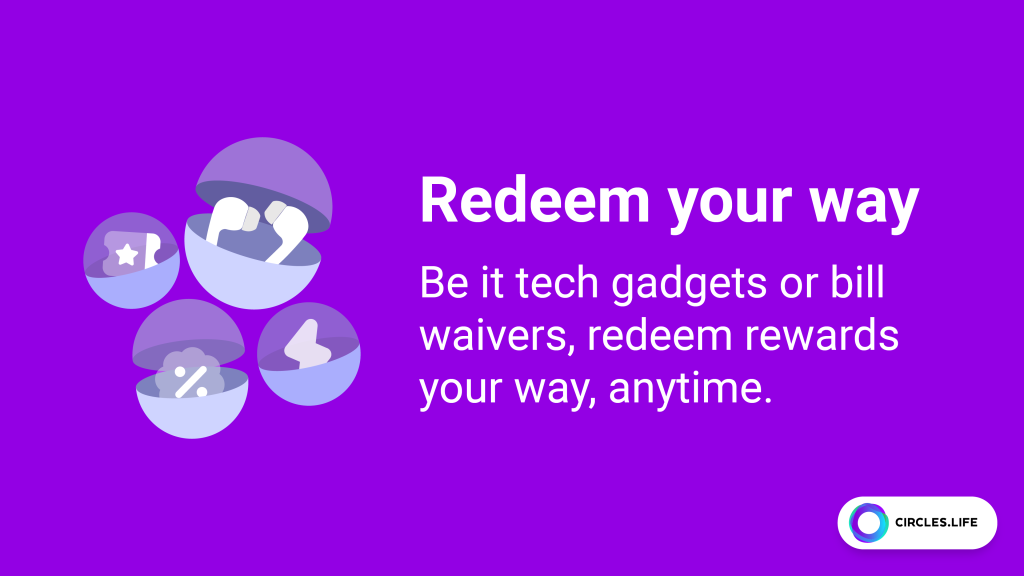 To add an element of fun and surprise, Circle of Joy has gamified the rewards experience. Subscribers can select their rewards via virtual Gacha machines, with options ranging from bonus data, bill waivers, to premium gadgets like AirPods Pro and the latest smartphones.
Currently, seven partners have come onboard Circle of Joy to expand its rewards pool. In the next six months, Circles.Life will be bringing in at least 11 more partners so Circle Lifers can earn more diverse and tangible rewards.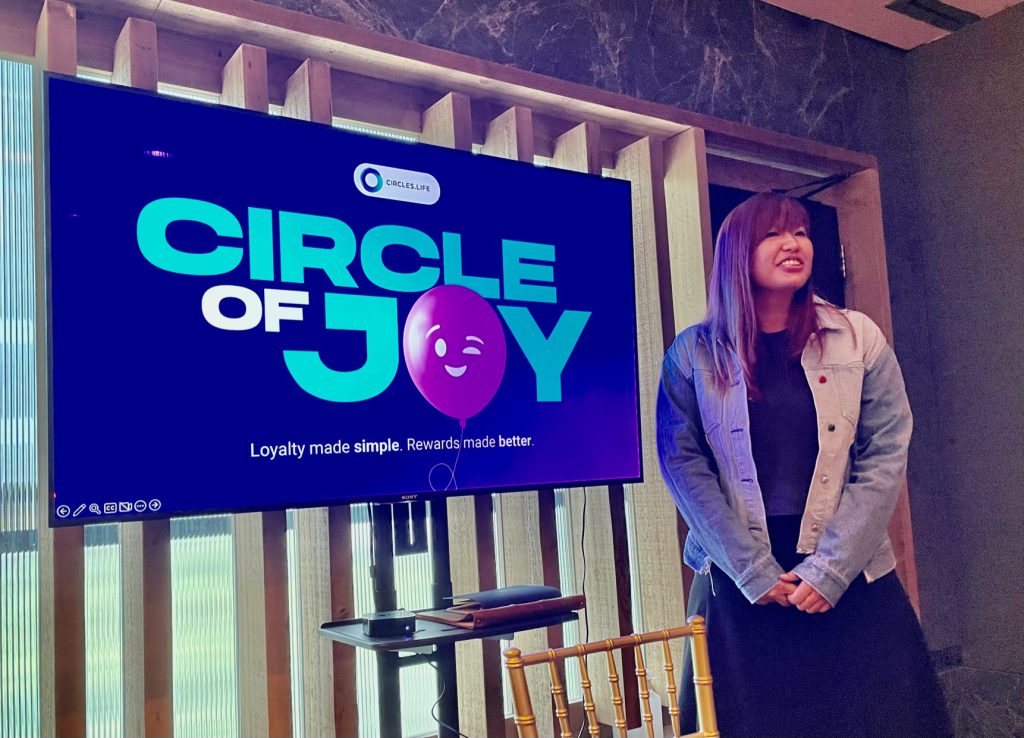 According to Jeanette Wong, Head of Marketing, Circles.Life ensures rewards are not limited to mobile data and gadgets.
Neither are we talking about terms and conditions, like we give you S$5 for every S$100 spent, or you need to accumulate points for the next 10 years before you can redeem something meaningful. We are figuring out rewards that our users can truly redeem and use.

– Jeanette Wong, Head of Marketing, Circles.Life
At the end of the day, Circle of Joy ensures everyone is a winner. To celebrate the launch, all Circle Lifers (excluding those on the lite plan) are also entitled to free data bonuses of up to 100GB.
What is the loyalty programme trying to achieve?
Fundamentally, Circle of Joy aims to increase the platform's engagement and retention.
In the past nine months that the company has been piloting the loyalty programme with its 10,000 users, they found an 80 per cent retention rate, which is a lot higher than the five per cent industrial average.
"We want our users to enjoy coming and engaging with us," said Chaturvedi. "Previously, our monthly engagement was 35 per cent and we would like to take it to 50 per cent. We want half of our users to interact with us, give us feedback, and make sure they redeem their rewards."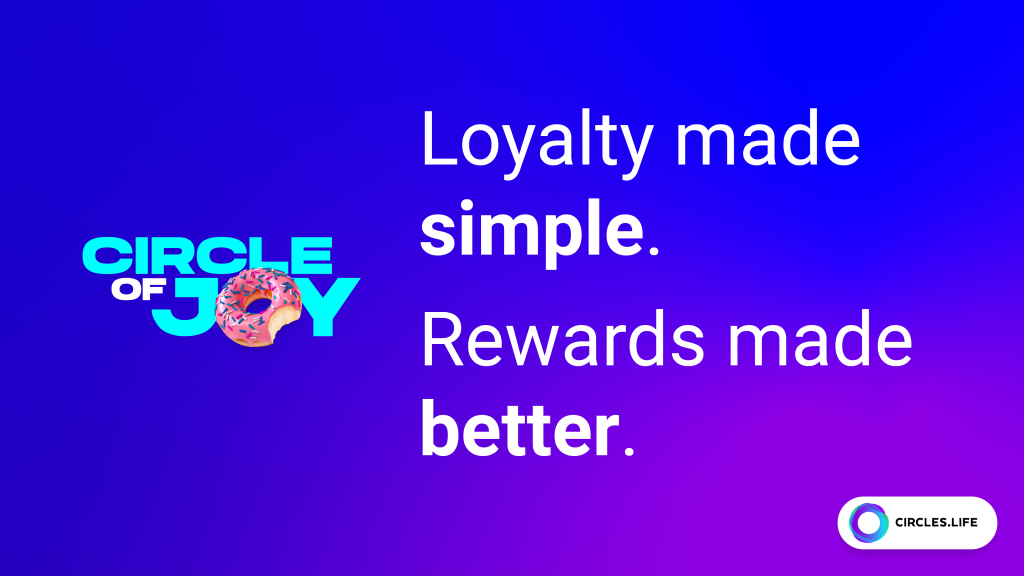 Circles.Life is always about defining delightful experiences for our users. If you haven't noticed, on every of our Circle of Joy posters, the letter 'O' is designed differently because we are inviting everyone to define their own joy.

In a world where consumers are spoiled with choices, it was a conscious decision that loyalty shouldn't be taken for granted. We wanted to do our part by raising the bar again and showing how telcos can be better for their users.

– Jeanette Wong, Head of Marketing, Circles.Life
Featured Image Credit: Circles.Life