Larissa Tan, the founder of homegrown jewellery brand Curious Creatures, has always been a creative soul. With a diploma in Interactive Media Design from Temasek Polytechnic, she started her career as a graphic designer.
However, after four years in the industry, she found herself jaded and in need of a change. She spent the next three years working in retail, during which she started up Curious Creatures as a side hustle in 2011.
Larissa candidly shared that she initially had no "big lightbulb moment or business plan" for the jewellery brand. "It was a place for creative release and an exploration of ideas," she said.
In fact, at some point, she even hand-painted silk blouses which were sold at multi-label boutique Rockstar by Soon Lee and COMO resorts. Today, in Larissa's words, the brand mainly focuses on creating quaint, simple and everyday jewellery for the modern, creative-minded woman.
"Third time's a charm"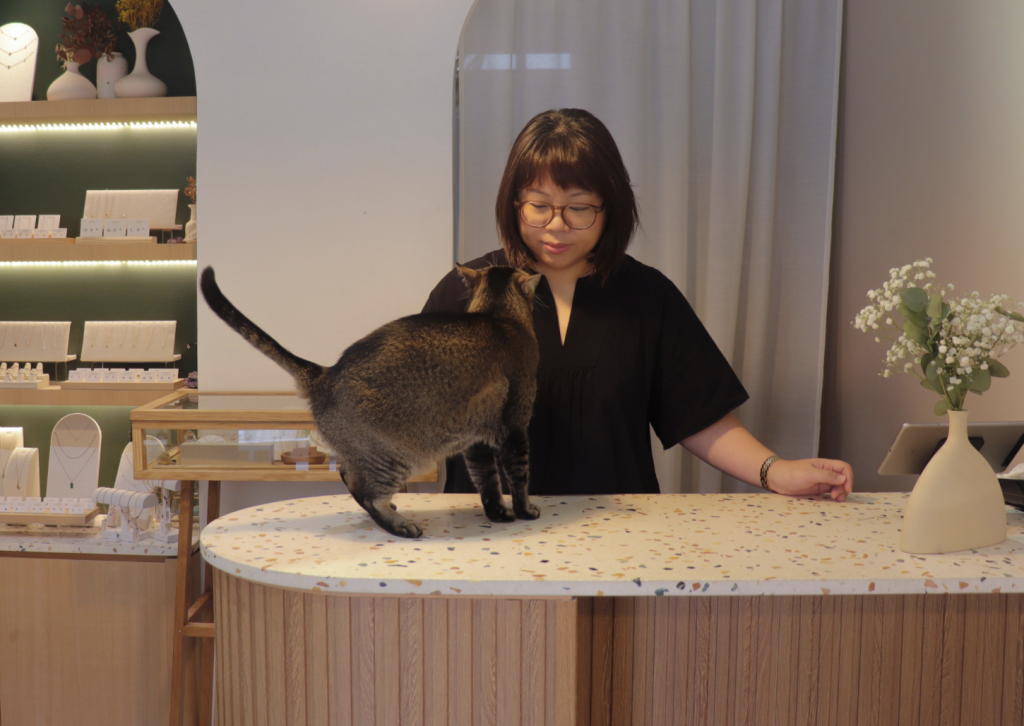 Prior to Curious Creatures, Larissa started two other businesses on online marketplace Etsy that sold handmade jewellery. One of the shops sold acrylic-cut brooches and necklaces, and even managed to secure a bulk order from a bride for a "喜" (happiness) brooch that she had designed.
Unfortunately, due to work commitments at that point in her life, she did not have the capacity to put in enough time and effort to grow the brands and their product offerings.
Despite the failures of her previous businesses, Larissa was once again motivated to start up a new business — Curious Creatures — when her friends and strangers started showing interest in the necklaces she created using the remaining stones, chains and materials from her failed ventures.
Friends were requesting to purchase them, random strangers commented they were nice and asked me where I got them from, which somehow sparked the idea to try again. And I guess, third time's a charm.

– Larissa Tan, founder of Curious Creatures
As for the inspiration behind the name Curious Creatures, Larissa shared that as humans, "we are all curious and creatures in one way or another". As such, she wanted her products to be intriguing and spark curiosity, hence the name.
Pivoting from Etsy to her own domain
The 38-year-old recounted that her venture began with humble beginnings. She had no grandiose aspirations for a grand launch, public announcements, or strategic plan. Instead, all she had was a simple dream.
With this vision in mind, she crafted a few necklaces that she personally cherished, took some photos, and posted them on Etsy, hoping that others would share her enthusiasm.
To her delight, Larissa received her first order within a week of listing her products. "I was ecstatic! One order led to three orders in a week, and orders came in steadily within three months," she gleefully recalled.
Six months later, Larissa decided to leave her retail job to dedicate her full attention to running Curious Creatures as the business picked up.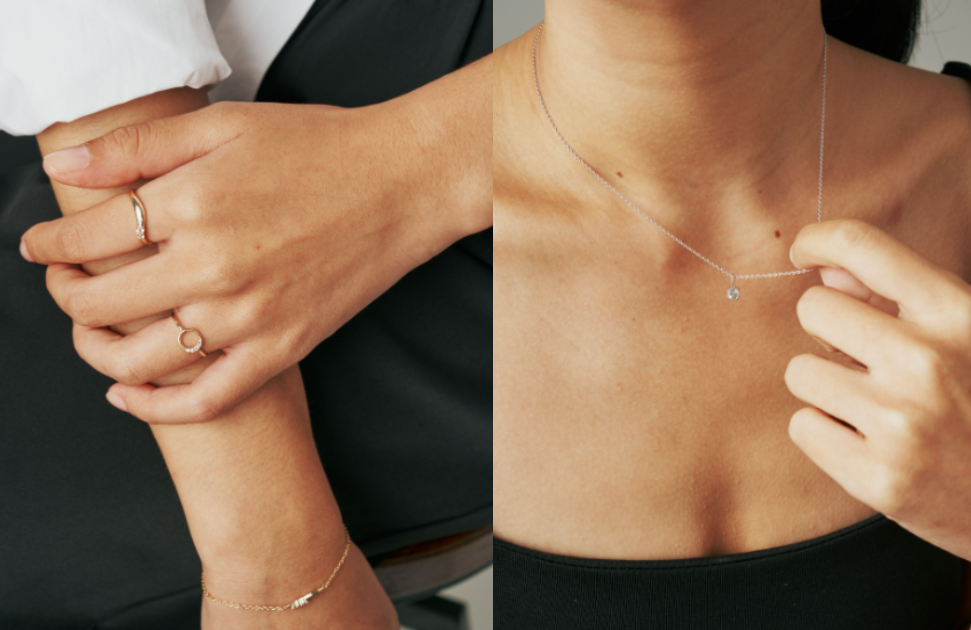 As Larissa approached her third year of running Curious Creatures on Etsy, the online marketplace began to experience increasing competition. With a surge of businesses joining the platform, shoppers now had more options to choose from, and standing out from the crowd required investing in advertising.
It was then when Larissa decided to have her own domain, but without any knowledge in digital marketing, e-commerce, and SEO (search engine optimisation), she found it to be a struggle especially when it came to driving traffic to her domain.
Back when she was running her business on Etsy, she did not have to drive traffic to her store as her products would come up in searches within the online market place.
Everything was organic and community-based within the site. With my own domain, I had to drive traffic to the site, but nobody really knew who we were online.

– Larissa Tan, founder of Curious Creatures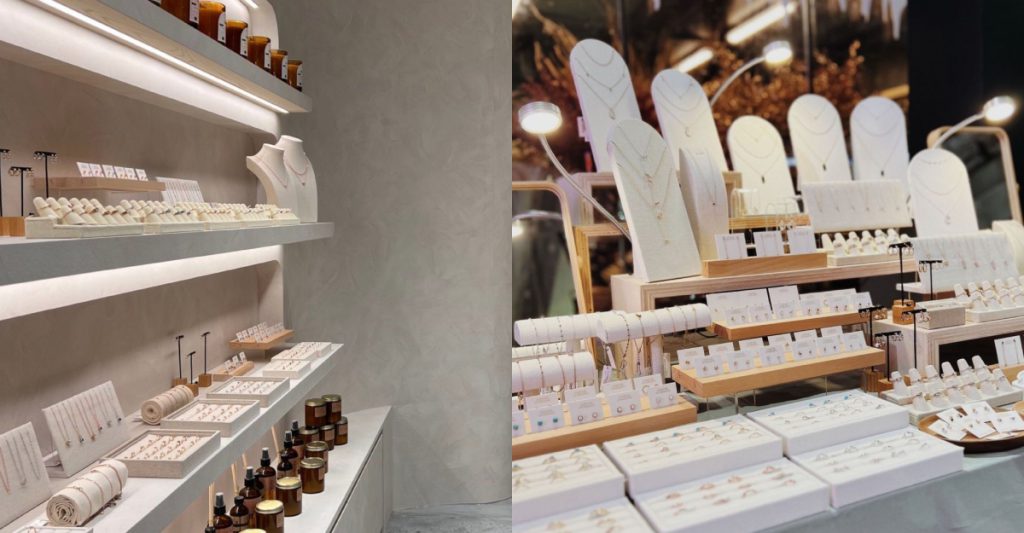 To put more eyes on the brand, participating in local art markets became part of Larissa's daily affair. This was her main source of income while she painstakingly worked to build a following on social media and online sales.
"It was a slow ride," she admits. However, the turning point for Curious Creatures came when the brand brought in demi-fine jewellery to the Singapore market in 2016.
There was a void in that space — jewellery were either low-priced and in sub-par quality or high end, with a fine jewellery price point. There was no in-between in [terms of] price range and style.

– Larissa Tan, founder of Curious Creatures
With demi-fine jewellery, she managed to create "a sweet spot" between high-end and costume jewellery, which are both affordable and well made. Larissa designs and produces these pieces in small batches.
COVID-19 brought a standstill to the business
During her visit to the United States in 2018, Larissa stumbled upon a unique accessory — permanent bracelets — that immediately caught her attention.
Unlike traditional bracelets, these were custom-fitted by welding and were semi-permanent, making them perfect for individuals with smaller or larger wrists. Intrigued by the idea, Larissa — who rarely removes her bracelets — was fascinated by the concept and decided to incorporate it into her brand.
The idea of modern friendship bracelets for friends, lovers, and sisters, was fresh. It is the kind of jewellery we love and think our customers would too.

– Larissa Tan, founder of Curious Creatures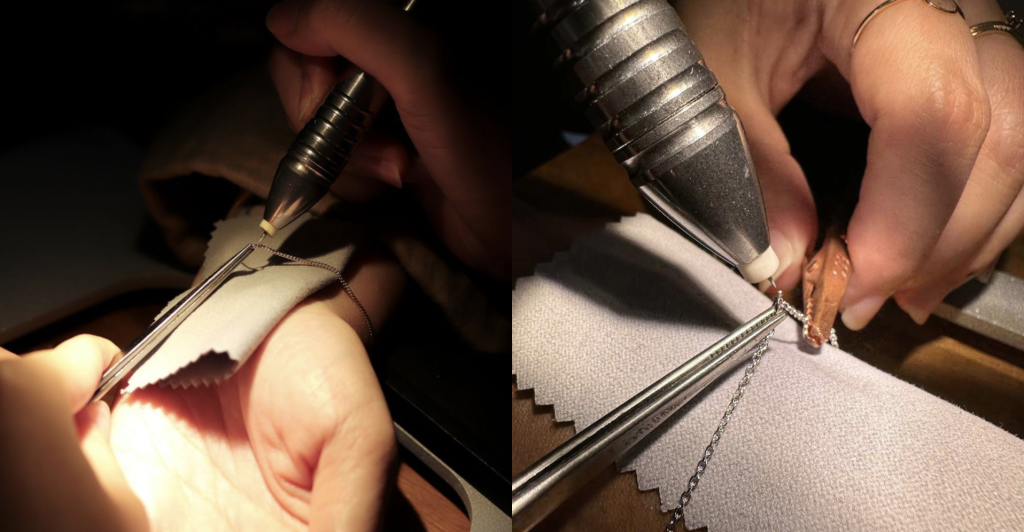 However, Larissa faced mixed reactions from her friends who were passionate jewellery collectors, as the concept of permanent bracelets was relatively new in Singapore's jewellery industry.
Despite its popularity in the United States, the lack of enthusiasm from her peers did not deter Larissa's determination to launch it.
However, before she could launch, the COVID-19 pandemic hit, causing a delay in the release of her new collection and the closure of her pop-up counter at Robinsons, which was a significant milestone for the brand.
Being able to secure a spot in department stores was a challenge, and additional expenses were incurred for booth setup and manpower. Unfortunately, the circuit breaker measures kicked in just a week after the launch of the pop-up store, causing everything to come to a sudden standstill.
It achieved a seven-figure revenue at the end of 2022
In the face of COVID-19 challenges, Curious Creatures not only persevered but also saw remarkable year-on-year growth. The brand quickly adapted to the situation by focusing on generating online sales, and surprisingly saw a surge in orders during the circuit breaker.
Larissa attributes this unexpected success to the fact that people were seeking unique ways to gift their loved ones during a time when physical interactions and celebrations were restricted.
In November last year, Larissa also managed to finally launch a permanent bracelet collection, which has since become viral on TikTok.
"It has been six months since we've launched the collection, and the response has been great. We've also been 'zapping' tourists looking to commemorate their trips," she shared.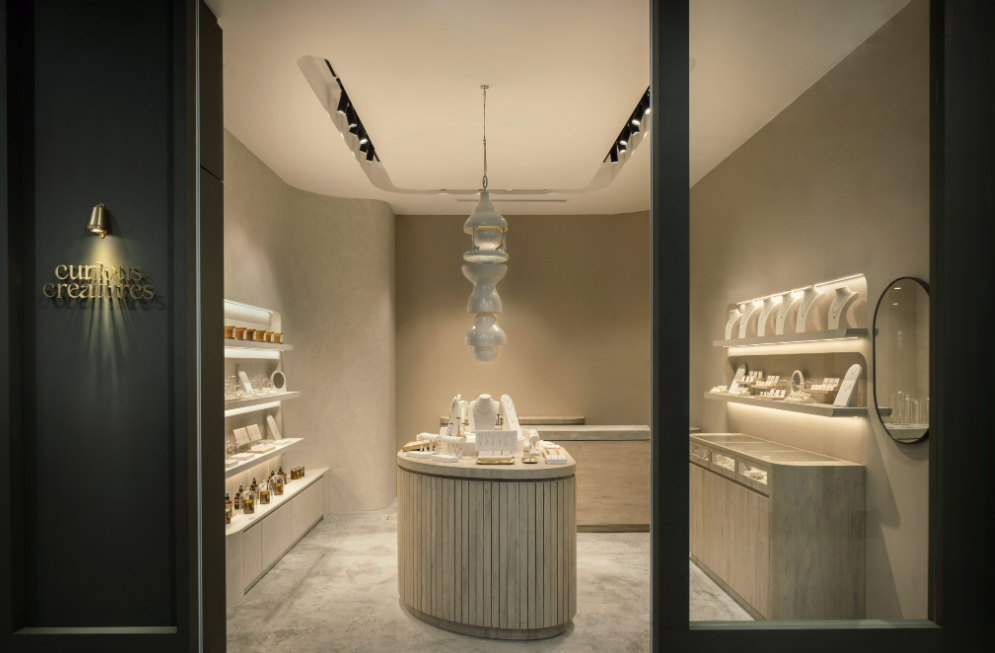 By the end of 2022, Curious Creatures had achieved a major milestone by generating a seven-figure revenue, after being in the business for 11 years. Additionally, what started as a two-person operation has now grown into a team of five full-time and four part-time employees.
The brand's remarkable growth has also been marked by the successful opening of two outlets in Singapore. The first is its headquarters based in Kreta Ayer, while the second is its official retail shop located in Great World, which was launched last April.
Looking ahead, Larissa teases that Curious Creatures has some exciting plans in store for the coming year, hinting that a follow-up interview might be needed if everything goes as planned. Regardless of its growth, she emphasises that the brand's commitment to offering affordable, high-quality, and one-of-a-kind jewelry to its customers will remain unchanged.
Featured Image Credit: Curious Creatures