Shiok Meats is a Singapore-based startup that was founded in 2018 by Sandhya Sriram and Ka Yi Ling, and it is the world's first company to work on cultivated crustaceans.
It started out with just an idea and vision to make shrimp meat using stem cells.
However, in a recent LinkedIn post by co-founder and CEO Sandhya, she shared that many people they spoke to in the early days told them that they were "crazy" to leave their well-paid jobs at a reputable firm.
"We were told no one will fund us and we will fail," she said. Indeed, they faced numerous challenges, including not having a lab space, money to buy equipment, or hire staff.
The founders gave themselves a year to achieve two things: a prototype of a shrimp dumpling, and to raise S$1 million in funding.
In April 2019, Shiok Meats successfully showcased their prototype and five of them had a price tag of S$8,000 to S$10,000. This achievement was just the start, but they also faced many challenges and hurdles along the way.
In the very lengthy LinkedIn post, Sandhya shared her honest reflection on the entrepreneurial struggles and some business updates. Here's a round-up of the key takeaways:
1. Entrepreneurship requires hard work and sacrifice
Although Shiok Meats is Sandhya's third business venture, it is her first startup that requires funding and is based on deep tech.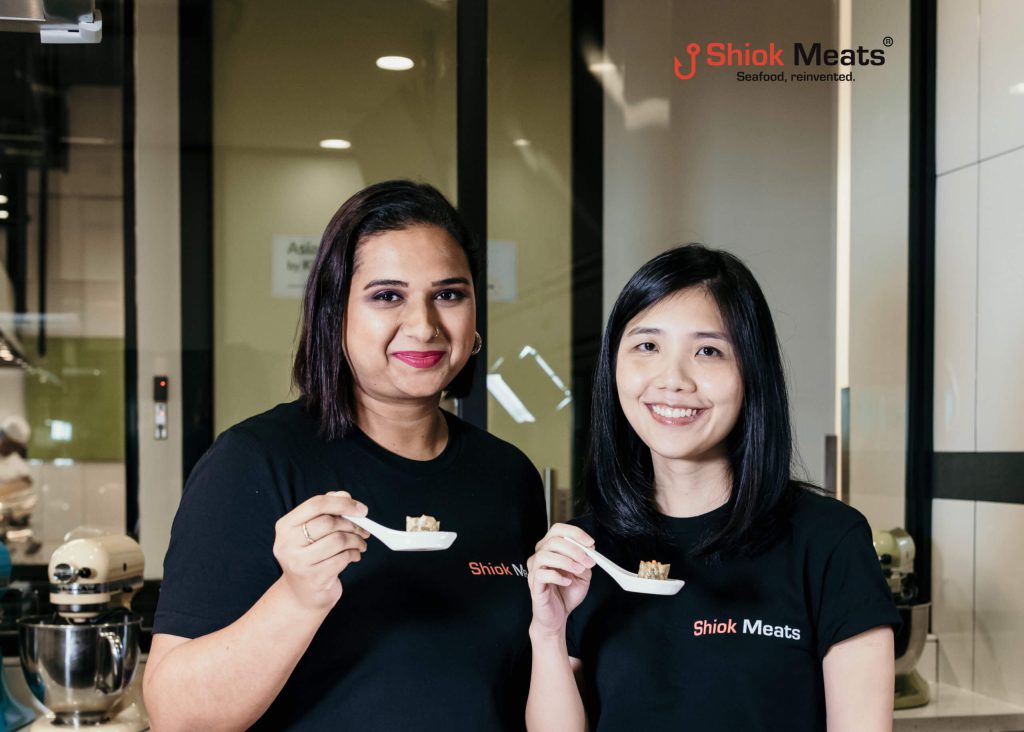 Despite their lack of experience in this area, Sandhya and Ka Yi approached their venture with unwavering dedication and passion, working 20-hour work days and foregoing vacations.
There hasn't been a single day that I have not worked for at least eight hours a day (it is mostly about 18 to 20 hours) for Shiok Meats since August 2018.

– Sandhya Sriram, co-founder and CEO of Shiok Meats
Even though their social media posts may show them enjoying life or traveling the world, every trip was work-related and extremely tiring.
During their Y-Combinator days, Sandhya would take 17-18 hour flights from Singapore to San Francisco and immediately head to work upon arrival. They worked 20-hour days meeting with investors and collaborators, and would head back to Singapore on another long flight.
She added that both founders came from humble backgrounds, without many connections or previous experience raising venture funding. Regardless, they understood that they needed to do what was necessary to run a startup and basically start a new sector in Southeast Asia.
2. Being in the media spotlight is both good and bad
Sandhya also talked about the impact of Singapore's 30 by 30 vision which helped bolster the company's media coverage.
They were lauded as "the" foodtech startup in Singapore and SEA, and quickly gained visibility without having to hire a PR agency or pay for publications.
She understands that as CEO, she needs to step out of her comfort zone and be the face of the company, even though it's not something she enjoys.
For the deep tech company like ours where revenue and product will not see the light of day at least [for] five to seven years, we knew we were always dependent on investors' money. So I put [on] a brave face every time I have an interview with the media … and make it look and sound very easy. But trust me, each and every time, I felt totally out of my comfort zone.

– Sandhya Sriram, co-founder and CEO of Shiok Meats
She also admitted that the risks of being the CEO can be daunting, including the fear of personal attacks and cyberbullying, which is something she has personally encountered in response to a past incident.
3. Challenges of scaling up cellular agriculture for crustacean meat production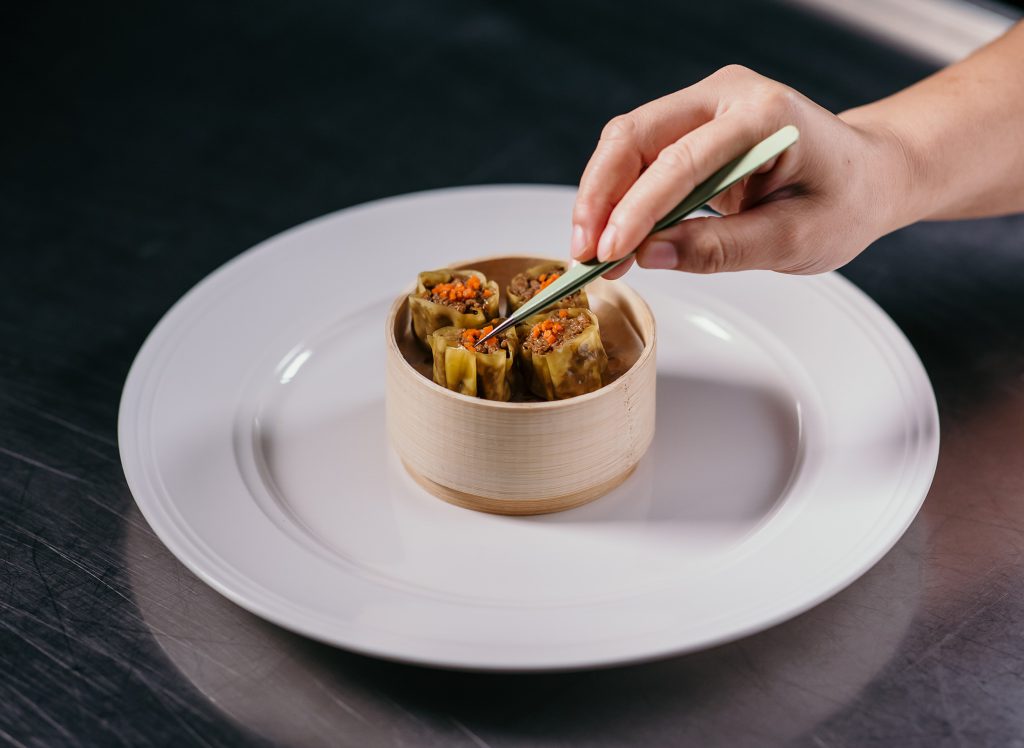 The field of cellular agriculture for seafood is relatively new and has presented unique challenges for Shiok Meats.
Unlike poultry or red meat, there is little background information or research available on using stem cells to cultivate crustacean meat. This has made it necessary for Shiok Meats to conduct more basic research and partner with universities and reagent companies to obtain the necessary materials for experimentation.
Despite achieving some success with cheaper edible media and cell growth, scaling up to commercial production has proven difficult. Every experiment they conducted producing surprising results.
Whatever worked for us at R&D [on a] small scale didn't seem to work at a larger scale, so we had to back a few steps every time.

– Sandhya Sriram, co-founder and CEO of Shiok Meats
Additionally, access to bioreactors and equipment has been a challenge, with many competing companies vying for a limited supply.
Unfortunately, Shiok Meats has not yet been able to successfully scale crustacean stem cells into production. This is due to issues with cell lines that can scale and further issues in scale-up.
4. Funding and strategic acquisitions to fuel growth
After getting into Y-Combinator, they had multiple investors knocking on their door wanting to invest in them.
Today, Shiok Meats has raised more funding than they ever needed to prepare for the inevitable "valley of death" that startups often face. She emphasises the importance of spending every dollar wisely, considering employee satisfaction, shareholder expectations, compliance, and governance.
When it comes to business acquisitions, Sandhya stressed that it's important to have a clear strategy in mind.
In the case of the acquisition of Gaia Foods, the decision was made for both opportunistic and strategic reasons. The company recognised the potential of Gaia's technology, but also considered the fact that red meat is a well-studied area compared to other more novel products like crustaceans.
Fortunately, the acquisition has proven to be a wise move. Gaia has cell lines that are scalable, which will help to overcome some of the challenges associated with red meat production. While there are still challenges to overcome in scaling up the production of red meat, there is a wealth of information available to help guide the process.
5. Staffing woes amidst restructuring
For Shiok Meats, which had just moved into a new lab and closed its seed round, the COVID-19 pandemic hit hard. The team was unable to work together in the lab, making it difficult to build and maintain a company culture.
Despite the challenges, the company tried hard to create a positive work environment. They were open and honest with their employees about the technology and its issues, as well as their personal lives and families. However, they soon realised that not all employees appreciated this level of openness.
The company struggled with turnover and admitted that they had made some mistakes, including hiring the wrong people and not knowing how to handle a team effectively. The challenges they faced with scaling the technology and low employee motivation also contributed to the high turnover rate.
Sandhya shared that they have been struggling to find experienced team members, particularly from the seafood industry who knew stem cell work, and they had to hire most of its staff during the pandemic.
They were a "non-revenue generating company", but the founders still offered various perks — such as competitive pay, ESOP plans, bonuses and free lunches — to its employees. However, many were still not satisfied.
Due to various factors, the company found itself in a difficult position. Ka Yi had to take a sabbatical due to health reasons and burnout, while the company faced funding issues.
The business team, most of whom had a science background, had to become more involved in research meetings to understand what was working and what was not. Additionally, they also lost some valuable team members due to various personal reasons.
It was a struggle for them to keep spirits high, but one thing is clear: commercialising and scaling up crustaceans was taking longer than expected, so it had to focus on red meat with Gaia Foods as the first product.
We have had to do two rounds of retrenchment in the last six months to keep us alive and to focus on the new strategy. [This] means we have some very unhappy employees [who] have been spreading false information and divulging confidential information on social media and to the press.

It is understandable that a layoff will [leave] a bad taste in the mouth and it was definitely not easy for me to let anyone go from the team. For me, losing every employee, be it via termination or resignation, has been really agonising.

– Sandhya Sriram, co-founder and CEO of Shiok Meats
Additionally, some employees voluntarily resigned because they were uncertain about the future of the company. As a result, the company has lost 50 per cent of its staff in the last six months or so.
What's next?
Shiok Meats has recently undergone a restructuring exercise in April to reflect the shift of focus to commercialise red meat first, which is an effort for them to "survive" and extend their runway.
Although seafood remains a unique selling point of the company, the decision to prioritise red meat was made due to technical challenges faced in the past year, regulatory issues and timelines.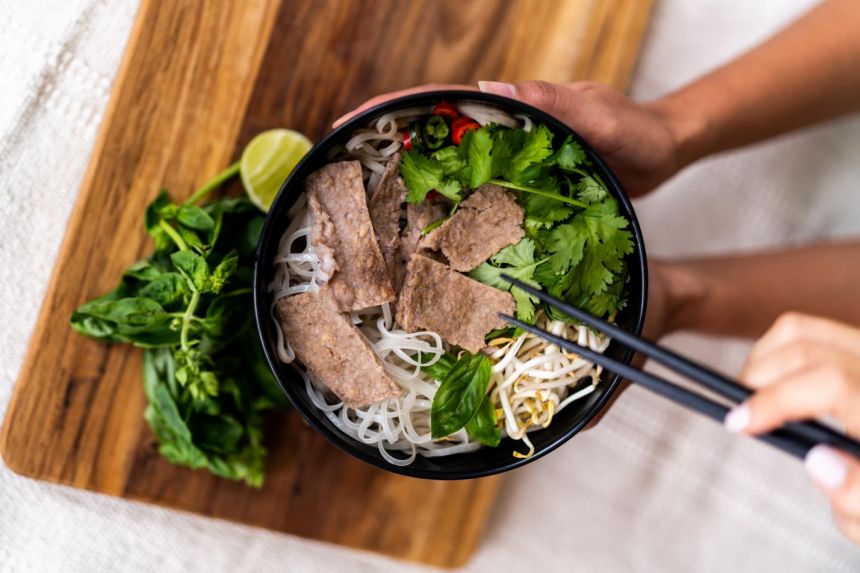 That said, they will apply for red meat (beef) regulatory approval first, followed by seafood. Sandhya said she cannot share any timelines for this yet as they are still in the middle of restructuring.
She also expressed that the cultivated meat industry requires time to scale, prove market demand, and demonstrate the delicious and nutritious quality of their products.
Instead of flashy headlines and aggressive marketing, they are seeking practical solutions that consumers will be comfortable with.
We will definitely get there as an industry as a whole. We just need founders, consumers, entrepreneurs and investors to understand that time will lead to profitability and eventually, this industry will scale. We need patient and practical entrepreneurs with extreme passion and vision and we need patient capital. I really hope and wish we all succeed, as the world needs the solutions that we are working on.

– Sandhya Sriram, co-founder and CEO of Shiok Meats
Featured Image Credit: TechNode Global